Illinois Republican Chairman Tim Schneider has had the tough task of uniting a fractured party behind Donald Trump.
On Tuesday Schneider had the honor of casting the state's roll call votes at the Republican National Convention.
"It was amazing announcing the roll call totals," said Schneider. "I've never been to a convention before and they asked me to announce the roll call vote, and it was a real privilege for me to do that.
"I was honored to do that. It's been a historic evening for me."
While announcing the state's votes, Schneider called Illinois Gov. Bruce Rauner "the greatest governor in the country," despite Rauner's decision to skip the convention.
With the state's ongoing budget impasse, backlog of unpaid bills and massive unfunded pension liability, "the governor's time is best spent in the state of Illinois," Schneider said.
Another high-profile Illinois Republican who opted to skip the convention, U.S. Sen. Mark Kirk, said Donald Trump's candidacy could cause long-term damage to the Republican Party.
"I don't see that as the case at all," Schneider said. "Donald Trump will lift the Republican Party and actually bring more states in play than we've ever seen before."
---
Sign up for our morning newsletter to get all of our stories delivered to your mailbox each weekday.
---
More election stories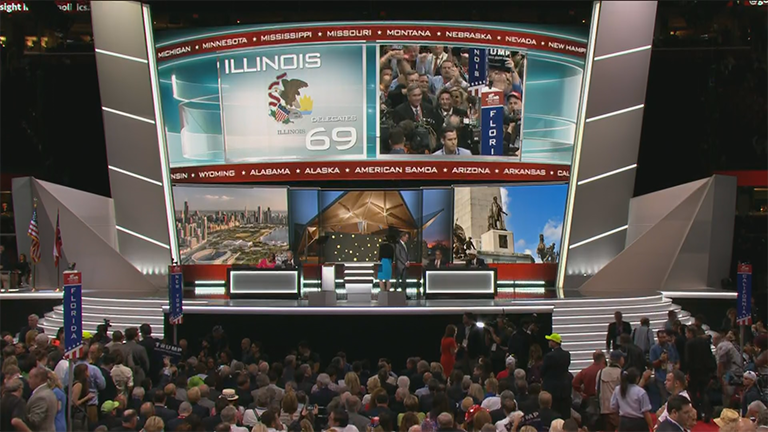 Illinois Delegates Cast Nominating Votes for Trump
July 19: It's official Donald Trump is the Republican nominee for president. Illinois delegates officially cast their ballots for Trump on Tuesday.
---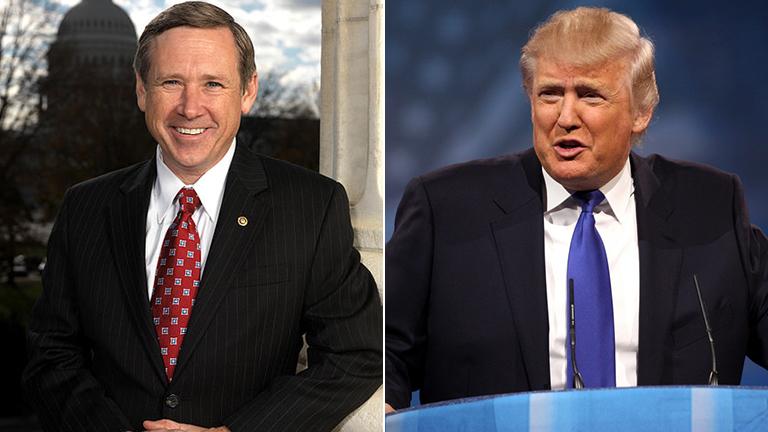 Sen. Mark Kirk Fears Long-Term Damage from Trump Candidacy
July 19: Illinois Republican Sen. Mark Kirk has been an outspoken critic of Donald Trump's campaign. We asked Kirk for his assessment of the Republican National Convention so far and whether he has any regrets about not attending.
---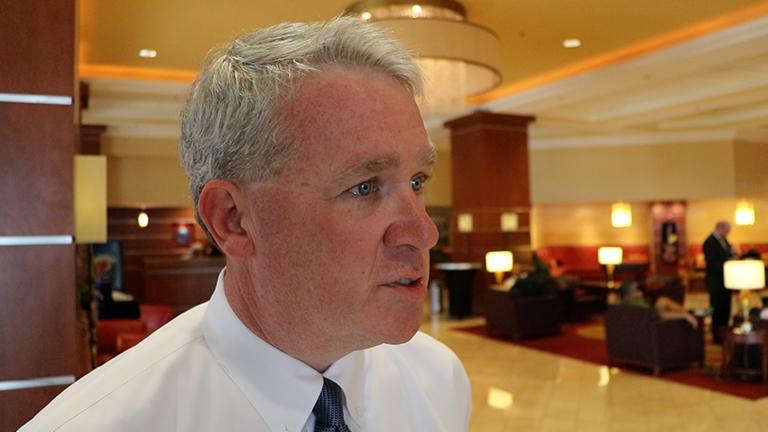 ​Jim Durkin: Trump Could Help Illinois Budget Impasse
July 19: Republican Illinois House Minority Leader Jim Durkin says he is not in Cleveland to attend the Republican National Convention. Instead, he's here to raise money–gobs of it–with the goal of pouring it into contested House races and chipping away at House Speaker Michael Madigan's Democratic supermajority.
---
Trump Campaign Feels Heat Over Melania Trump Speech
July 19: The controversy over would-be first lady Melania Trump's keynote speech on Monday night at the Republican National Convention was a hot topic at breakfast on Tuesday for the Illinois delegation.
---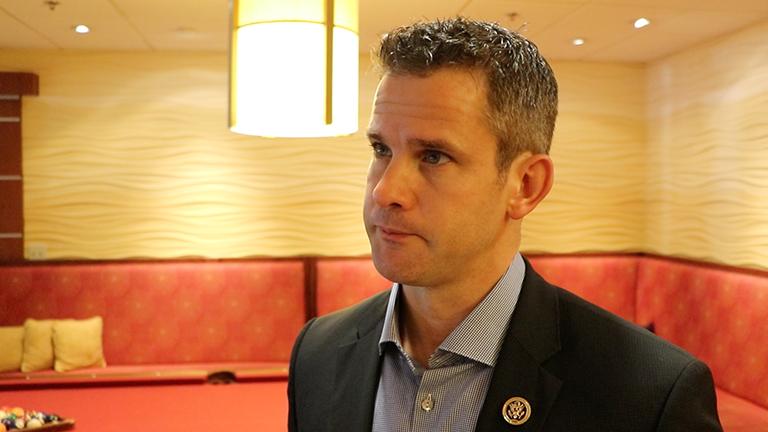 Illinois GOP Congressmen Try to Toe the Line on Trump
July 19: If Illinois' Republican congressmen have anything in common, it's that they do not support Hillary Clinton.
---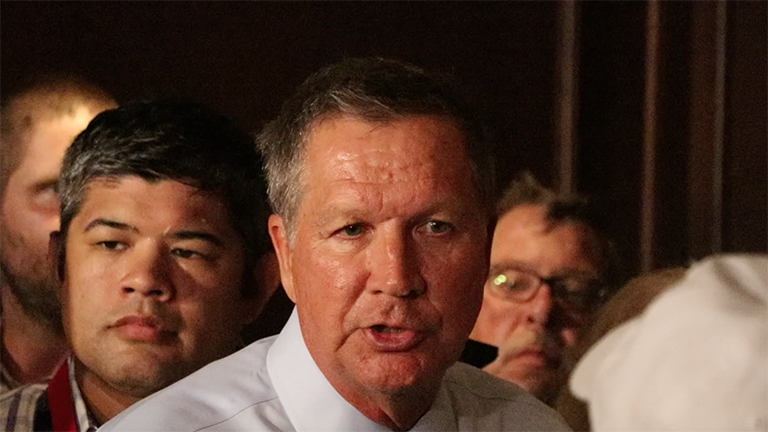 Ohio Gov. John Kasich Offers Different Republican Vision to Illinois GOP
July 18: After declaring they were in lockstep with Donald Trump, the Illinois Republican delegation spent Monday afternoon and evening with a high-profile Republican who has vowed not to support him.
---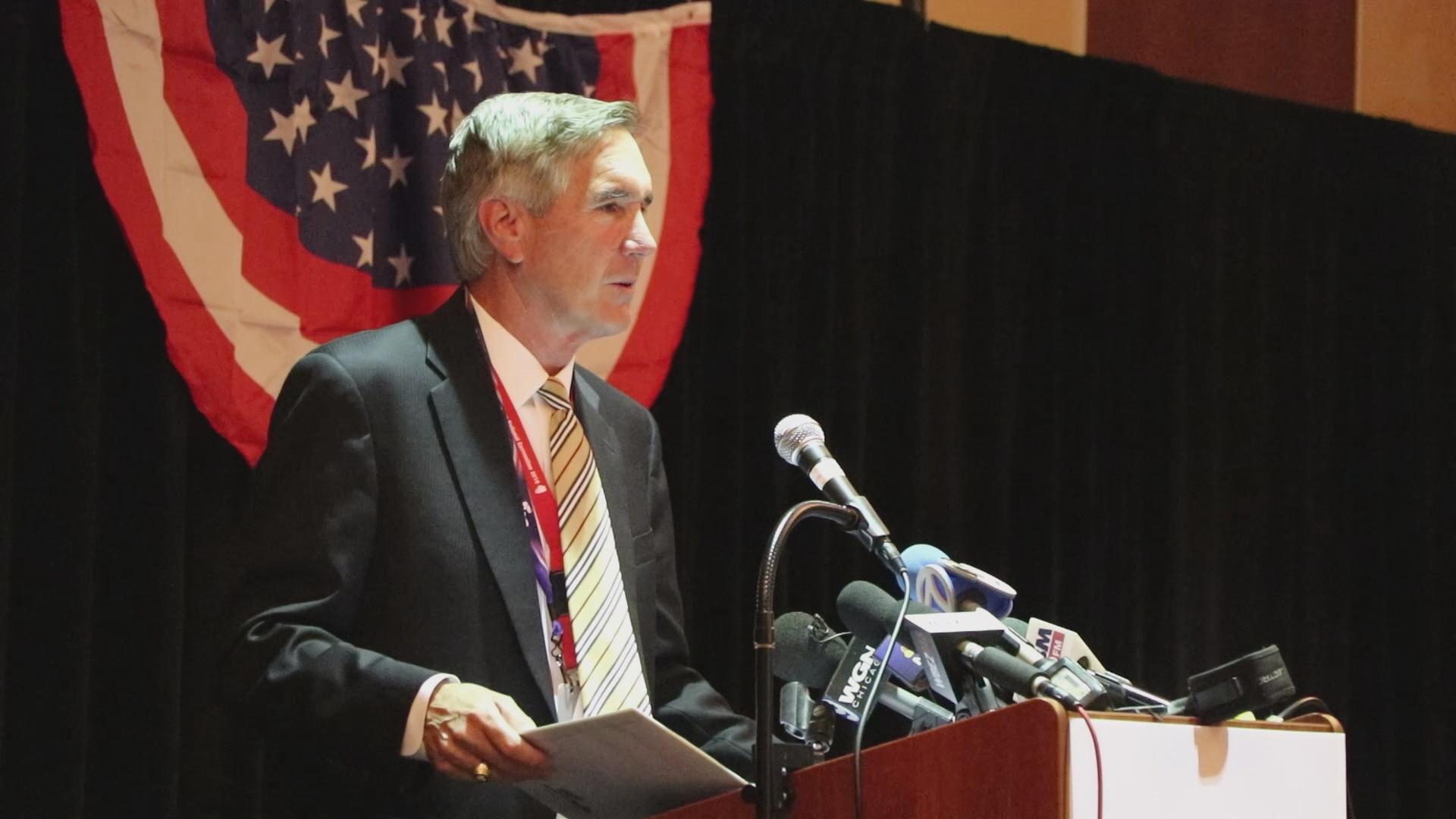 IL GOP Chair: Illinois in 'Lockstep' with Trump
July 18: Chairman Tim Schneider riled up the crowd of Illinois delegates at a breakfast Monday morning in Cleveland, vowing that Illinois would work to elect Donald Trump in November.
---