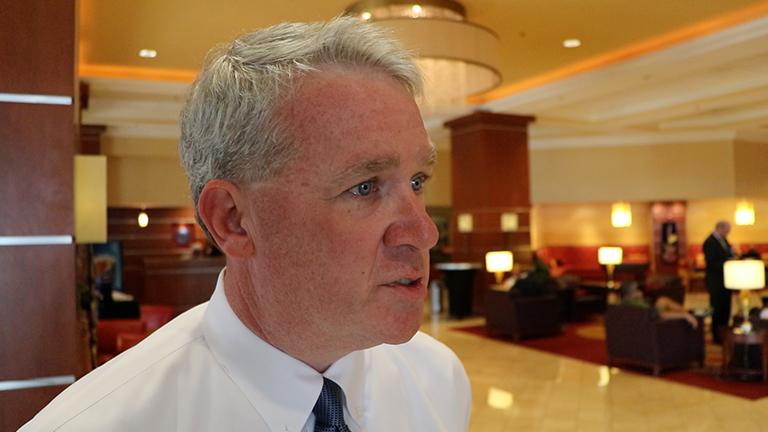 Illinois House Minority Leader Jim Durkin (Evan Garcia / Chicago Tonight)
Republican Illinois House Minority Leader Jim Durkin says he is not in Cleveland to attend the Republican National Convention. Instead, he's here to raise money–gobs of it–with the goal of pouring it into contested House races and chipping away at House Speaker Michael Madigan's Democratic supermajority.
"I'm meeting with a lot of political action committees, corporations and their executives, and strategists over the next 48 hours," Durkin said.
Durkin's schedule illustrates the lesser-known function of a political convention. Beyond the pomp and circumstance of speeches and floor votes, the convention serves as a type of one-stop shopping where politicians, political action committees and businesses converge to exchange money and influence.
Corporations often sponsor delegation events, and politicians work rooms to raise funds for re-election. Commonwealth Edison, Walgreens and Baxter are among the companies in Cleveland this week. Durkin says his pitch to all of these groups goes beyond politics: It's about investing in a state that is under political and financial distress.
"I'm going to tell them what's at stake. Everyone has an interest in Illinois, business-wise or some fashion. They want to see progress because many of them have business here. We can make a strong case for why they need to invest in our races in the House," he said.
Durkin says that Trump's name at the top of the ticket could help down-ballot Republicans with their races for the state House, especially in rural areas of Illinois.
"There's areas where Donald Trump is very strong. Regions like Southern Illinois, the collar counties. That's going to help our candidates. We have a lot of races we're investing in downstate and Central Illinois. The suburbs will be a bit of a challenge though. That's where Donald Trump is having a tough time connecting with Republican voters," Durkin said.
Trump indeed could be a drag on the Republican ticket in urban and suburban areas of the state, and in statewide races. Illinois has voted for the Democratic candidate for president in every election since 1992. With this in mind, Republican U.S. Sen. Mark Kirk has rejected Trump and decided to stay away from the Republican National Convention in order to fortify his image as an independent moderate.
Durkin's fundraising plea comes despite the fact that Gov. Bruce Rauner's campaign war chest towers over every other candidate in the state, with more than $15 million in the bank as of this month.
Durkin says that if Republicans can pick up a handful of seats and deny Madigan a supermajority, it might force the speaker to the table to accept more of Rauner's "turnaround" agenda in exchange for a long-term budget agreement. Then again, it could embolden the speaker to double down and try and help defeat Rauner for re-election in 2018.
Join "Chicago Tonight" for continued coverage of the Republican National Convention all week.
Follow Paris Schutz on Twitter: @paschutz
---
Sign up for our morning newsletter to get all of our stories delivered to your mailbox each weekday.
---
Related stories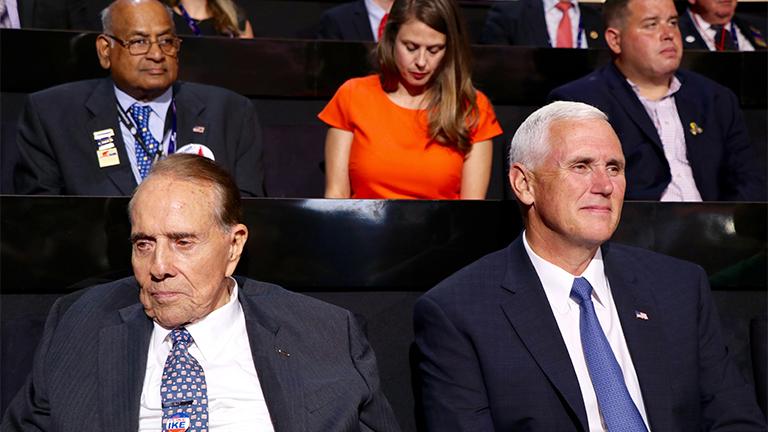 Photos: RNC Convention 2016, Day 1
July 19: Speakers on Monday included former New York City Mayor Rudy Giuliani and Melania Trump, who is facing allegations of plagiarism after similarities were noted between her speech and that of first lady Michelle Obama at the 2008 Democratic National Convention.
---
Trump Campaign Feels Heat Over Melania Trump Speech
July 19: The controversy over would-be first lady Melania Trump's keynote speech on Monday night at the Republican National Convention was a hot topic at breakfast on Tuesday for the Illinois delegation.
---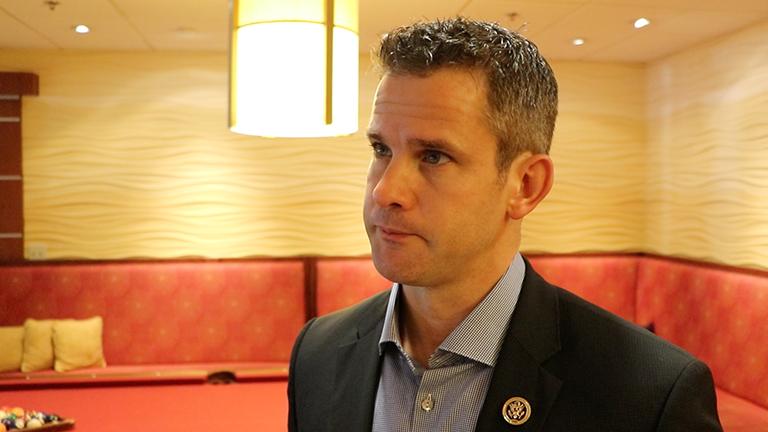 Illinois GOP Congressmen Try to Toe the Line on Trump
July 19: If Illinois' Republican congressmen have anything in common, it's that they do not support Hillary Clinton.
---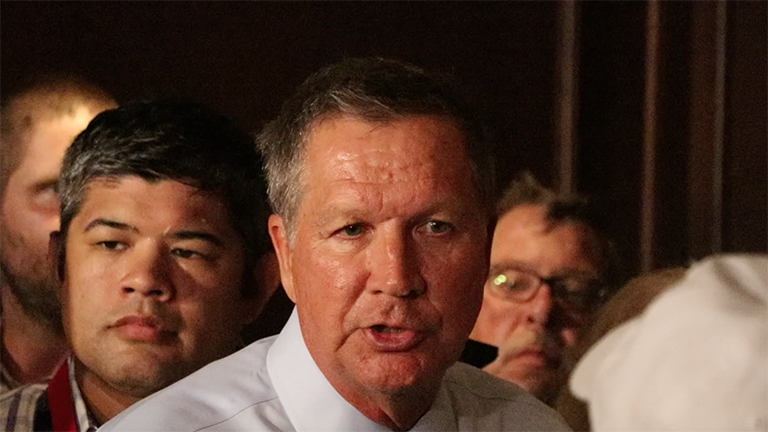 Ohio Gov. John Kasich Offers Different Republican Vision to Illinois GOP
July 18: After declaring they were in lockstep with Donald Trump, the Illinois Republican delegation spent Monday afternoon and evening with a high-profile Republican who has vowed not to support him.
---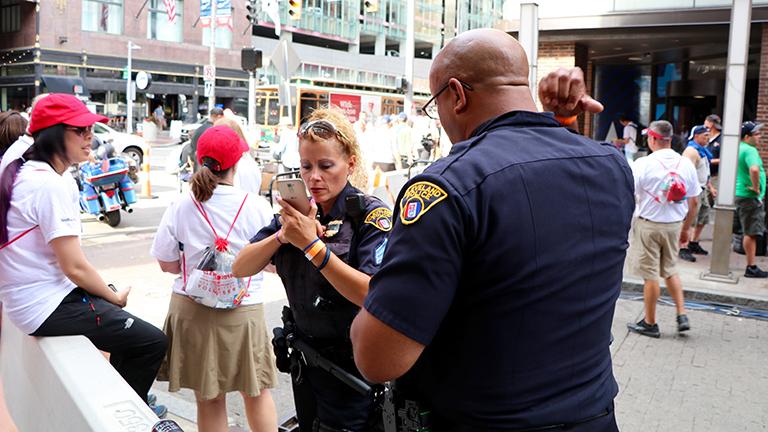 Delegates on Guard at GOP Convention After Baton Rouge Police Shootings
July 18: Breakfast for Illinois delegates at the Republican National Convention on Monday opened with a moment of silence for the police officers killed in shootings in Baton Rouge on Sunday and Dallas earlier this month.
---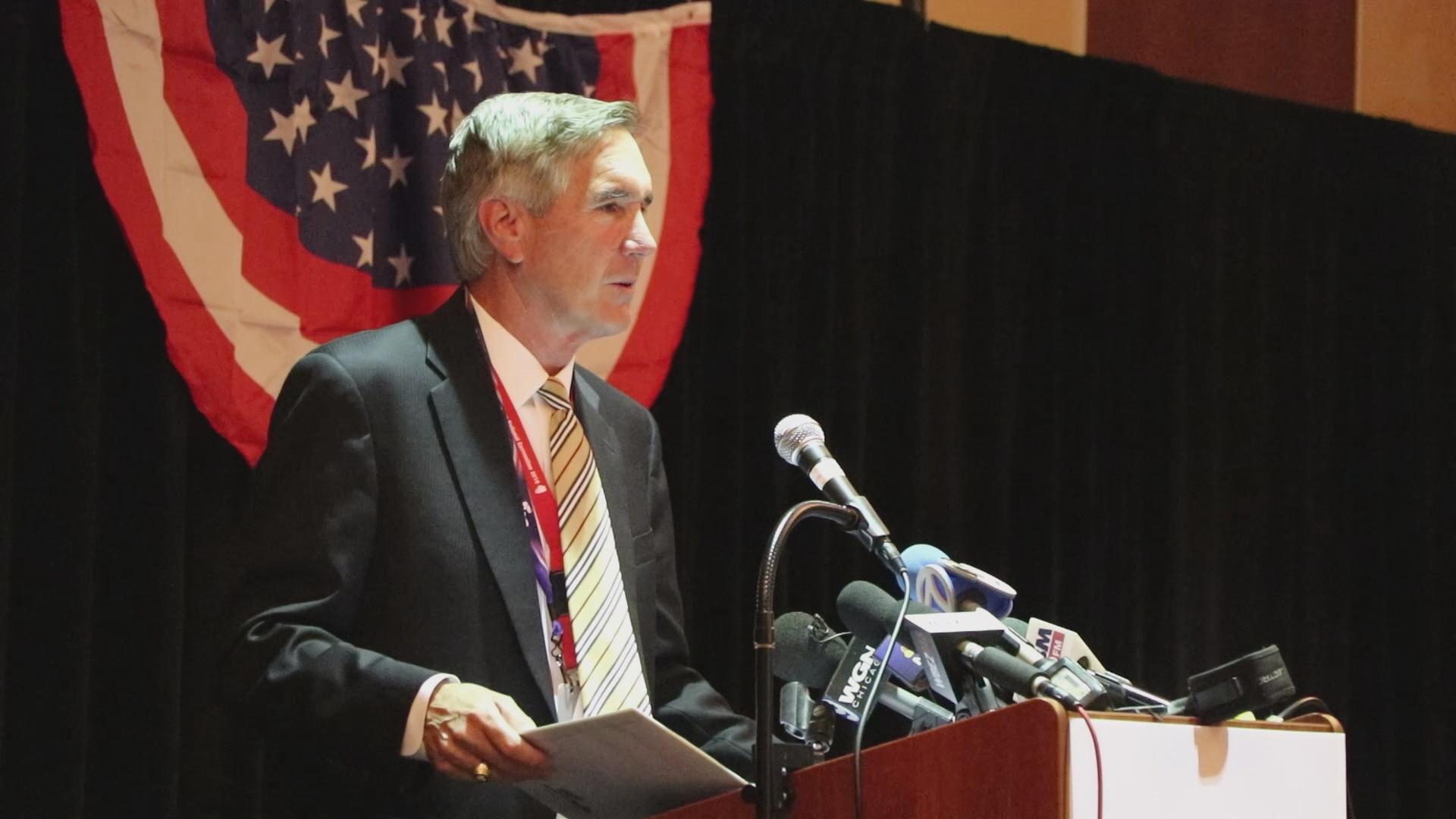 IL GOP Chair: Illinois in 'Lockstep' with Trump
July 18: Chairman Tim Schneider riled up the crowd of Illinois delegates at a breakfast Monday morning in Cleveland, vowing that Illinois would work to elect Donald Trump in November.
---