After declaring they were in lockstep with Donald Trump, the Illinois Republican delegation spent Monday afternoon and evening with a high-profile Republican who has vowed not to support him.
Ohio Gov. and former Republican presidential candidate John Kasich spoke with the Illinois delegation at a dinner Monday near the convention center. Contrary to some of the harsh rhetoric offered by Trump, Kasich said he had a different plan in mind for where he would take the party.
"An inclusive reform agenda is where my head is," Kasich said. "We don't want to cut anyone out. We are a big tent and we have to act like it. We have to have ideas and policies that expand who we are as Republicans without giving up our principals."
Kasich also said that he'd be in Illinois on Aug. 4 campaigning for U.S. Sen. Mark Kirk in his re-election battle against Democrat Tammy Duckworth.
Kasich acknowledged the fiscal struggles of Illinois and pledged support to Gov. Bruce Rauner, as a stopgap budget temporarily stanches a brutal standoff that has left the state billions in debt and social service providers out of business.
"I hope he's gonna have a breakthrough. We have to stand with him. It's easy to give up and not stand with him," Kasich said. "At the end of the day, it's the Land of Lincoln. You can't let Illinois go down the drain because people don't have common sense.
"I would hope those Democrats in the legislature would let your governor have some success so people can have progress in your great state."
Join "Chicago Tonight" for continued coverage of the Republican National Convention all week.
Follow Paris Schutz on Twitter: @paschutz
---
Sign up for our morning newsletter to get all of our stories delivered to your mailbox each weekday.
---
Related stories: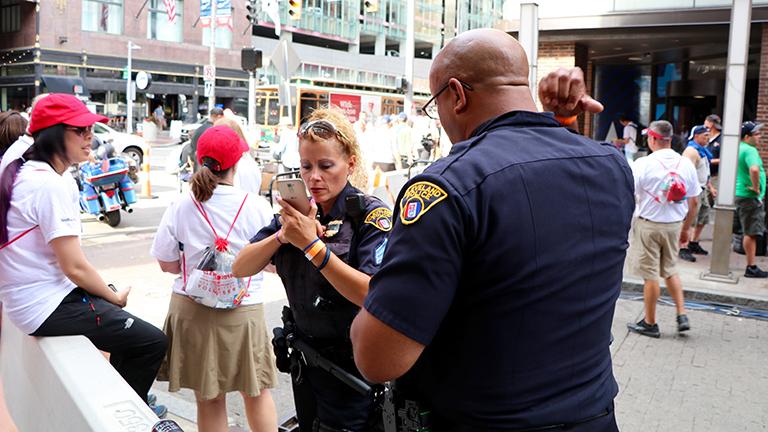 Delegates on Guard at GOP Convention After Baton Rouge Police Shootings
July 18: Breakfast for Illinois delegates at the Republican National Convention on Monday opened with a moment of silence for the police officers killed in shootings in Baton Rouge on Sunday and Dallas earlier this month.
---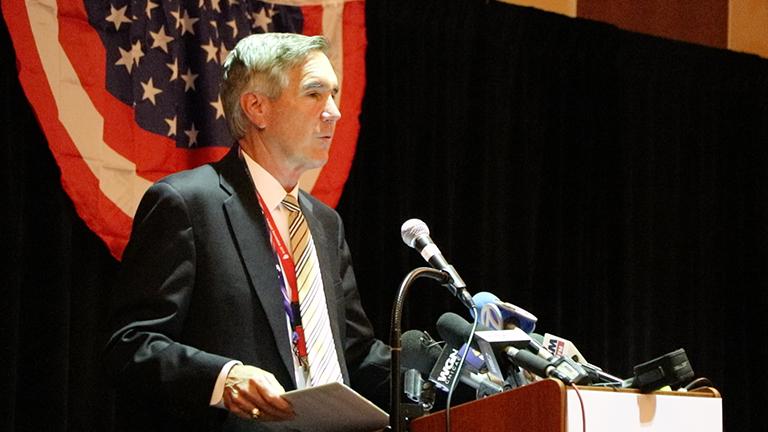 IL GOP Chair: Illinois in 'Lockstep' with Trump
July 18: Chairman Tim Schneider riled up the crowd of Illinois delegates at a breakfast Monday morning in Cleveland, vowing that Illinois would work to elect Donald Trump in November.
---
Republican National Convention Gets Underway Amid Fallout from Baton Rouge
July 17: A motley group of Illinois Republicans, including members of the "Never Trump" movement, are arriving Sunday in Cleveland on the eve of the 2016 Republican National Convention.
---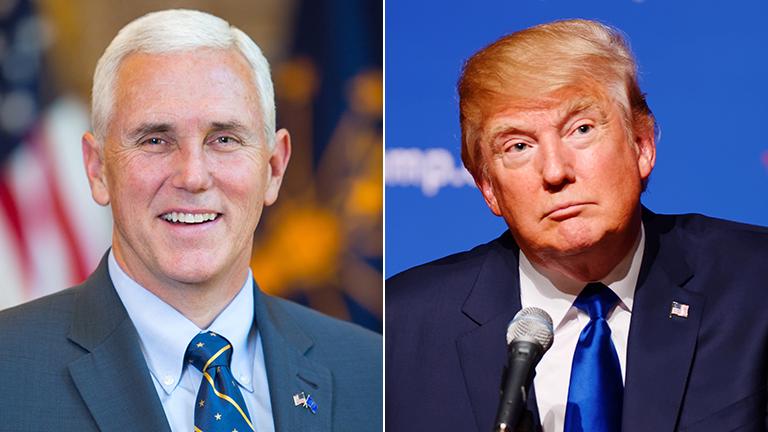 Indiana Gov. Mike Pence Poised to be Donald Trump's Running Mate
July 14: It's almost official: Indiana Gov. Mike Pence is reportedly going to be Donald Trump's vice presidential running mate. WBEZ fills us in on what it means for Indiana and the nation.
---