U.S. Rep. Adam Kinzinger (Evan Garcia)
If Illinois' Republican congressmen have anything in common, it's that they do not support Hillary Clinton. But when asked who they are going to support instead, there seem to be as many answers as there are seats in Congress.
"I want to get there, I want to get to yes. I hope this is the week that does it, that unifies the party," said U.S. Rep. Adam Kinzinger, who says there are still things that concern him.
"It's hard to tell what it's going to take to get me there, except that I have to feel comfortable with it. Obviously, he wasn't my first choice, but the people spoke. I just need to see someone who is competent and trustworthy and will clean up a lot of the mess we've seen," he said.
Kinzinger says his main motivation for attending the Republican National Convention is to support the state party and some of the down-ballot races, and says he hopes Trump's keynote address on Thursday will ease his concerns.
The same goes for U.S. Rep. Peter Roskam of suburban Wheaton, who says it's important to attend the convention to participate in discussions about the future of the party.
---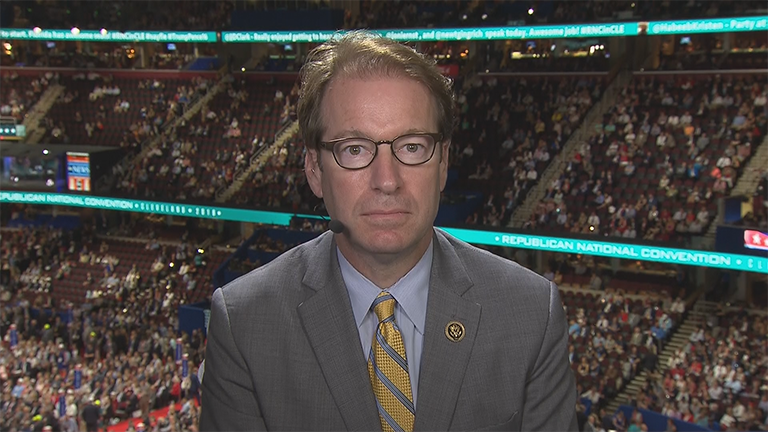 Read: US Rep. Peter Roskam: 'Important' to Attend GOP Convention
---
"I want to be active in the vision of moving forward this great party," Roskam said. "I'm leaning toward obviously supporting him; I'm going to vote for him. I haven't endorsed him yet."
When asked if he was concerned about the comments Trump has made regarding immigrants as "racists," or the criticism of Judge Ruben Castillo's Mexican heritage, Roskam acknowledged trepidation.
"I wince when I hear those comments, like anyone else. I also wince when I see how Hillary Clinton has conducted herself."
U.S. Rep. Randy Hultgren of Plano, who has previously been non-committal on Trump, seems to have beaten his colleagues to the punch in fully getting behind the nominee.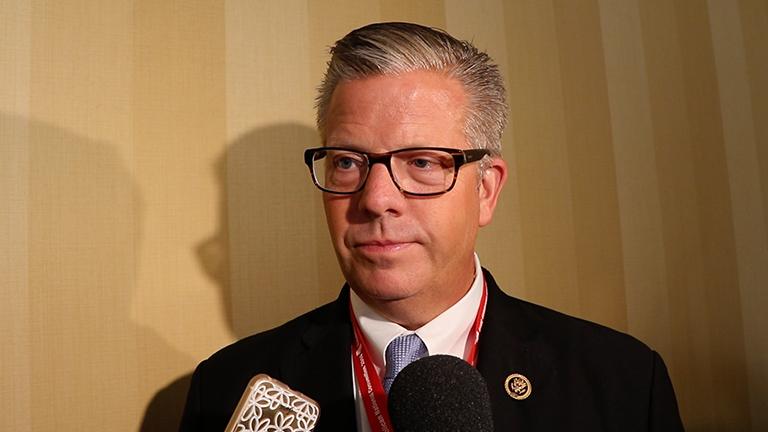 U.S. Rep. Randy Hultgren (Evan Garcia)
"We (in Congress) had the opportunity to meet with him a couple of weeks ago," Hultgren said. "I was very encouraged by that meeting. He wants to work with Congress, he doesn't want to see Congress as the bad guys. It is also encouraging to see the team he's building. Mike Pence is an incredible governor, incredible man, somebody who I believe so strongly in. And I think they'll be a great team that will balance each other out in a good way."
U.S. Rep. Bob Dold, who is locked in a tight re-election battle against Democrat Brad Schneider, has not been supportive of Trump and is not attending the convention, choosing instead to hold events in his congressional district.
Meanwhile, U.S. Sen. Mark Kirk, who is locked in a high-profile re-election contest against Democratic U.S. Rep. Tammy Duckworth, is nowhere to be seen at the convention. He is opposed to Trump, saying he lacks the right temperament to lead, and has said he would write in David Petraeus as his candidate.
Join "Chicago Tonight" for continued coverage of the Republican National Convention all week.
Follow Paris Schutz on Twitter: @paschutz
---
Sign up for our morning newsletter to get all of our stories delivered to your mailbox each weekday.
---
Related stories
Trump Campaign Feels Heat Over Melania Trump Speech
July 19: The controversy over would-be first lady Melania Trump's keynote speech on Monday night at the Republican National Convention was a hot topic at breakfast on Tuesday for the Illinois delegation.
---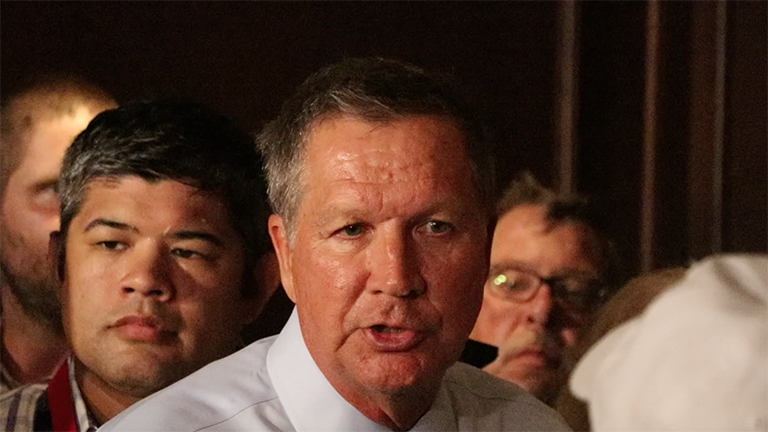 Ohio Gov. John Kasich Offers Different Republican Vision to Illinois GOP
July 18: After declaring they were in lockstep with Donald Trump, the Illinois Republican delegation spent Monday afternoon and evening with a high-profile Republican who has vowed not to support him.
---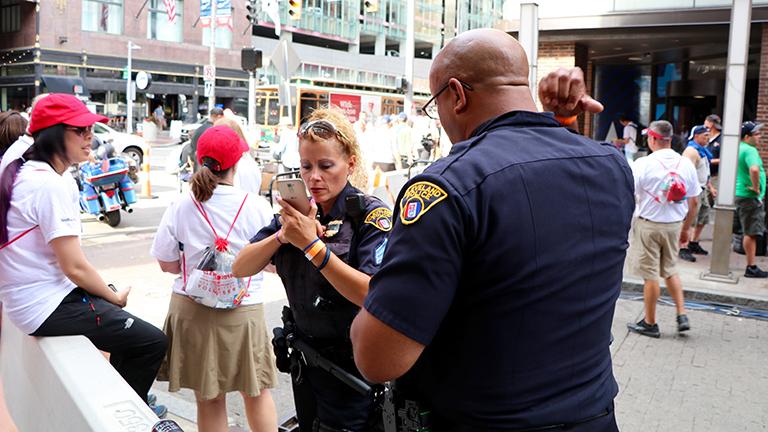 Delegates on Guard at GOP Convention After Baton Rouge Police Shootings
July 18: Breakfast for Illinois delegates at the Republican National Convention on Monday opened with a moment of silence for the police officers killed in shootings in Baton Rouge on Sunday and Dallas earlier this month.
---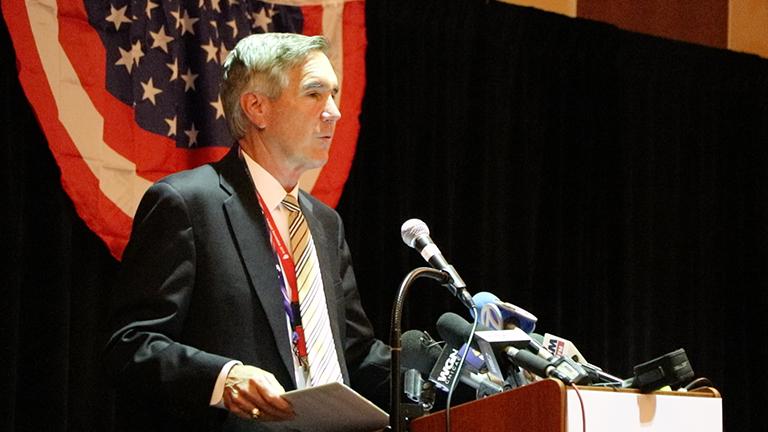 IL GOP Chair: Illinois in 'Lockstep' with Trump
July 18: Chairman Tim Schneider riled up the crowd of Illinois delegates at a breakfast Monday morning in Cleveland, vowing that Illinois would work to elect Donald Trump in November.
---