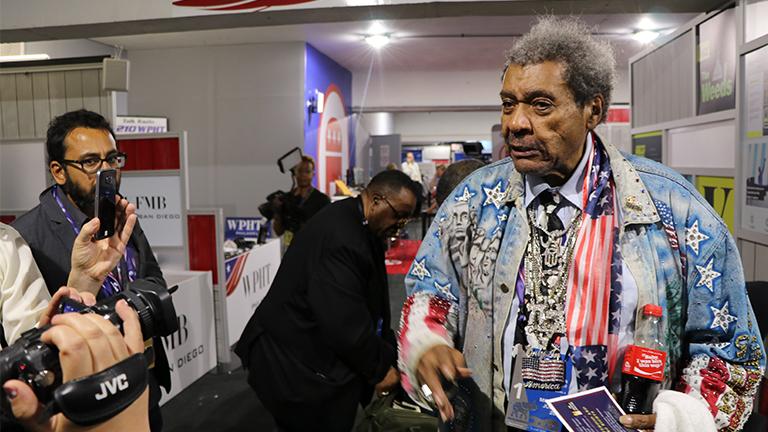 Famous boxing promoter Don King makes his way through the RNC's media area. (Evan Garcia / Chicago Tonight)
Despite reports that he'd been turned down from speaking at the event due to his criminal history, boxing promoter and Cleveland native Don King was in attendance at the Republican National Convention on Monday.
Donald Trump had apparently wanted King to speak at the RNC, but Republican Chairman Reince Priebus convinced him not to invite King to speak due to the 84-year-old's criminal record, according to a New York Times report. In 1966, King was convicted of manslaughter after stomping one of his employees to death. He served nearly four years in prison.
King stood by Trump and praised his political outsider image when "Chicago Tonight" encountered him walking through the RNC's media area.
"I support Donald Trump because he said we will create a whole new system," King said. "We will tear this system apart. I want to make America great again."
King also commented on the racial tensions permeating the country by referencing a "blue lives matter" law that Louisiana adopted in May 2016. The legislation makes attacking public safety workers, like police officers, a hate crime.
"If you're gonna tell me that 'blue lives matter' and you say 'black lives matter,' how you gonna make one racist and one altruistic?" King said. "You've got to be careful what you're saying when you don't know what time it is."
King's career skyrocketed after he arranged the legendary "Rumble in the Jungle" boxing match between Muhammad Ali and George Foreman in 1974. King has promoted fights for Joe Frazier, Mike Tyson, Sugar Ray Leonard and a number of other famous boxers. Several of the fighters he's worked with have sued him for fraud.
Watch part of our interview with Don King:
Follow Evan Garcia on Twitter: @EvanRGarcia
---
Sign up for our morning newsletter to get all of our stories delivered to your mailbox each weekday.
---
More election 2016 stories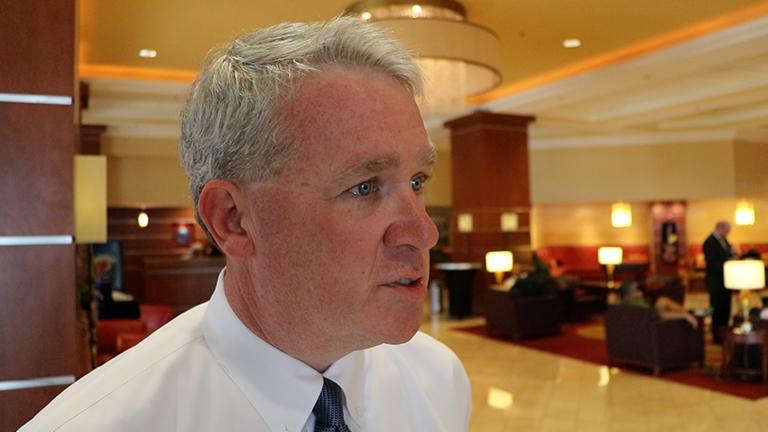 ​Jim Durkin: Trump Could Help Illinois Budget Impasse
July 19: Republican Illinois House Minority Leader Jim Durkin says he is not in Cleveland to attend the Republican National Convention. Instead, he's here to raise money–gobs of it–with the goal of pouring it into contested House races and chipping away at House Speaker Michael Madigan's Democratic supermajority.
---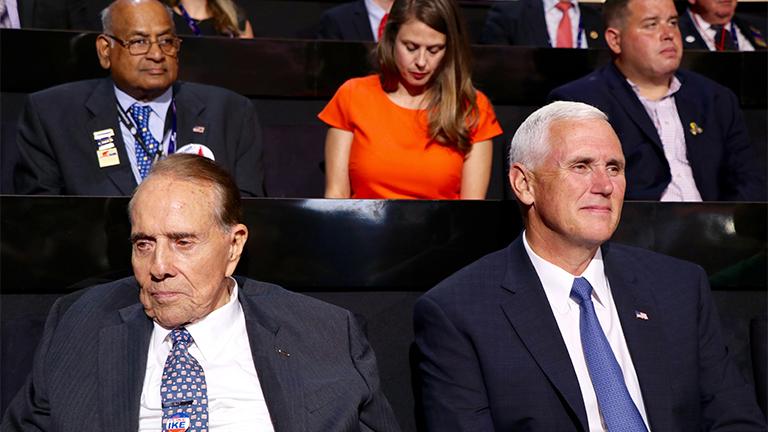 Photos: RNC Convention 2016, Day 1
July 19: Speakers on Monday included former New York City Mayor Rudy Giuliani and Melania Trump, who is facing allegations of plagiarism after similarities were noted between her speech and that of first lady Michelle Obama at the 2008 Democratic National Convention.
---
Trump Campaign Feels Heat Over Melania Trump Speech
July 19: The controversy over would-be first lady Melania Trump's keynote speech on Monday night at the Republican National Convention was a hot topic at breakfast on Tuesday for the Illinois delegation.
---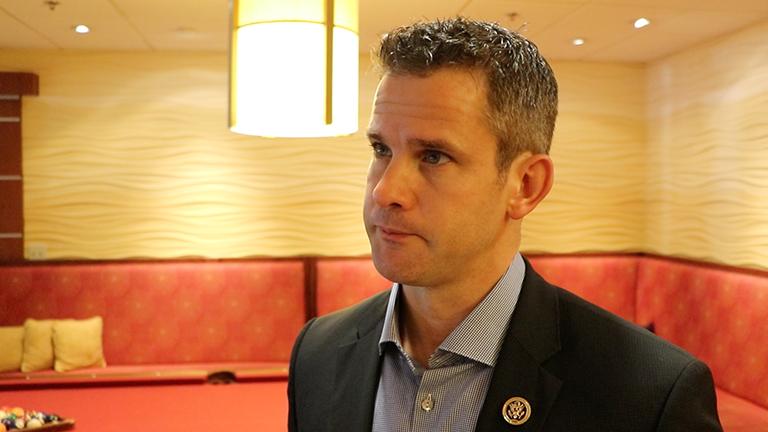 Illinois GOP Congressmen Try to Toe the Line on Trump
July 19: If Illinois' Republican congressmen have anything in common, it's that they do not support Hillary Clinton.
---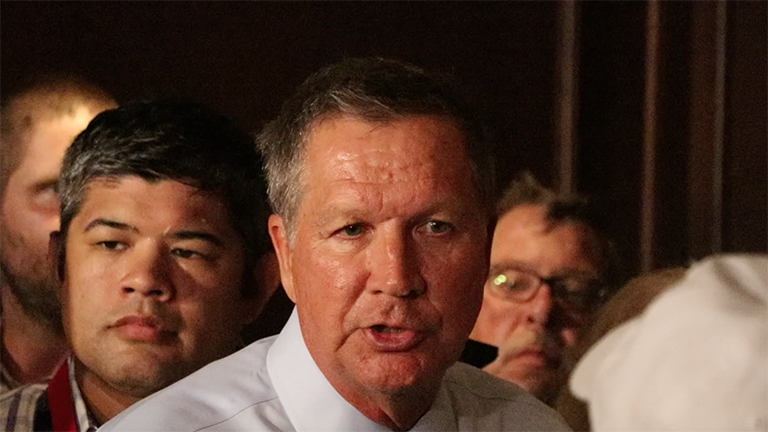 Ohio Gov. John Kasich Offers Different Republican Vision to Illinois GOP
July 18: After declaring they were in lockstep with Donald Trump, the Illinois Republican delegation spent Monday afternoon and evening with a high-profile Republican who has vowed not to support him.
---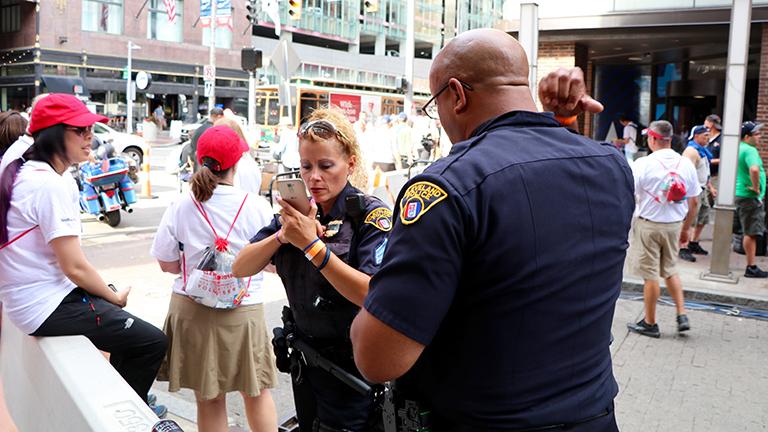 Delegates on Guard at GOP Convention After Baton Rouge Police Shootings
July 18: Breakfast for Illinois delegates at the Republican National Convention on Monday opened with a moment of silence for the police officers killed in shootings in Baton Rouge on Sunday and Dallas earlier this month.
---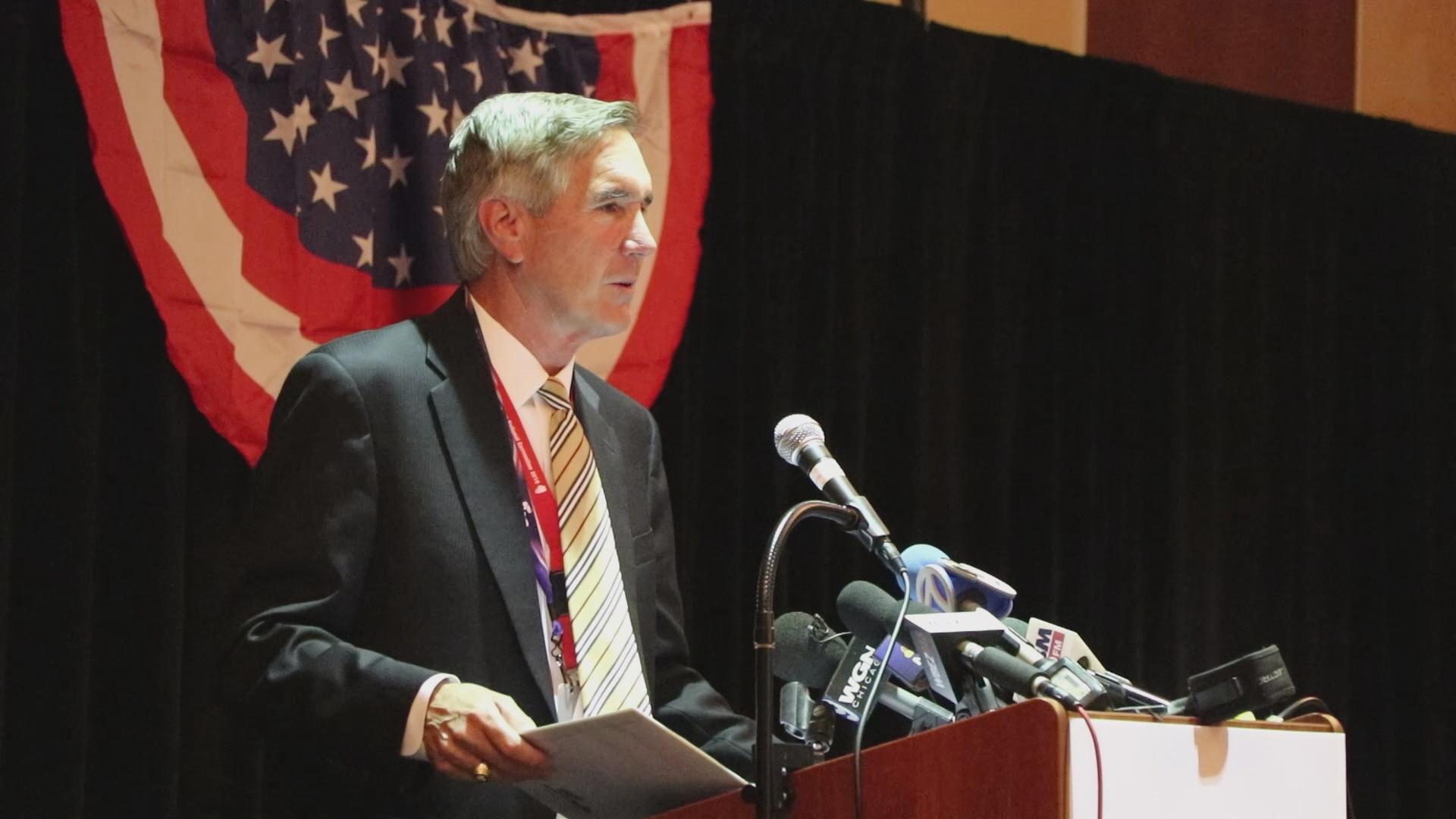 IL GOP Chair: Illinois in 'Lockstep' with Trump
July 18: Chairman Tim Schneider riled up the crowd of Illinois delegates at a breakfast Monday morning in Cleveland, vowing that Illinois would work to elect Donald Trump in November.
---