The Supreme Court likes a dramatic build, usually releasing decisions for the highest-stakes cases on the last day of its session. And Monday's decisions offered up high drama: In one of the closest-watched issues, the court reversed severe restrictions to abortion clinics in Texas.
There were other hot-button issues this term: affirmative action, contraception and immigration, among others. The cases were decided by eight justices after the unexpected death of Justice Antonin Scalia. And that vacancy also affected some of the biggest cases.
Host Carol Marin breaks down the biggest cases of the 2015-2016 session with Andrew DeVooght, who served as a law clerk for Justice William H. Rehnquist from 2002-2003; Adam Mortara, who was a clerk for Justice Clarence Thomas during the 2002-2003 term; Linda Coberly, who clerked for Justice Stephen Breyer clerk from 1998-1999; and Constantine Trela, Jr., who was a clerk for Justice John Paul Stevens from 1980-1981.
More details about the cases, below. Stay up-to-date on the Supreme Court actions with the SCOTUS blog.
Abortion: Whole Woman's Health v. Hellerstedt
At Issue: In 2013, the Texas Legislature passed a bill that required any physician performing an abortion have admitting privileges at a hospital within 30 miles of where the abortion was performed and that abortion clinics meet standards for ambulatory surgical centers. Since then the number of abortion clinics fell from 41 to 17 in the state. If the law were upheld, that number would fall to 10.
Decision 5-3: Justices Breyer, Kennedy, Ginsburg, Sotomayor and Kagan ruled the law was unconstitutional because it placed undue burden on women seeking a legal abortion.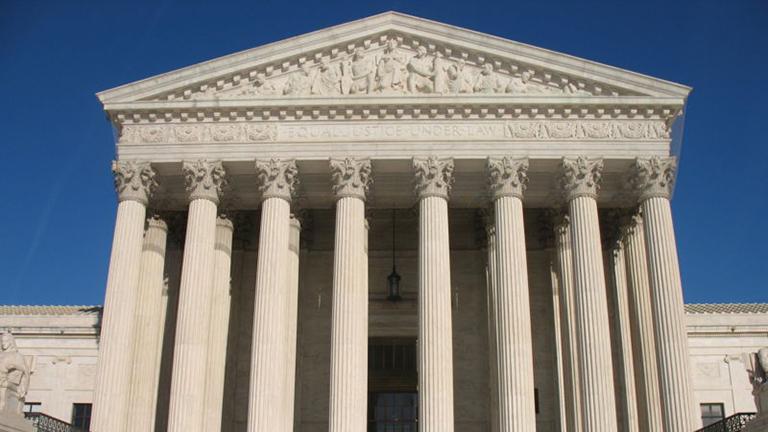 Immigration: United States v. Texas
At Issue: In 2014 President Barack Obama took executive action on immigration that would give as many as 5 million undocumented immigrants permission to work and a three-year reprieve from being deported.
"It offered relief to people who were parents of U.S. citizens or legal permanent residents. The Fifth Circuit and the trial court in Texas held that this executive action violated certain rules about how you enact rules, certain administrative law rules," Linda Coberly said of the case.
Decision 4-4: Justices deadlocked on the issue, affirming the lower court decision to block implementation of the program. The tie resulted in a major loss for the Obama administration.
Adam Mortara said he didn't believe the absence of Justice Antonin Scalia made much of a difference in this case.
"I think you probably would've seen a 5-4 decision that looked very much like the Fifth Circuit decision. But this is one where the absence of Justice Scalia almost has no effect whatsoever because it's such a narrow ruling," he said. "It really wouldn't have mattered.
Coberly disagreed.
"It certainly would've made a big difference to the millions of people who would've been able to obtain relief under the executive action," Coberly said. 
Affirmative Action: Fisher v. University of Texas
At Issue: In 2008, Abigail Fisher, a white student, was denied admission to the University of Texas at Austin. She alleged she was denied admission because of the university's consideration of race in its admission process.
Decision 4-3: Justices Kennedy, Ginsburg, Breyer and Sotomayor ruled that the University of Texas' consideration of race in its admissions process did not violate the Equal Protection Clause of the Fourteenth Amendment. 
"The notable thing about this opinion, I think, is how little it actually decided," said Constantine Trela, Jr."The court made it very clear that this is very fact specific, referred to this as a unique circumstance, and under the court's reasoning you can't even say that Texas program as of today would pass constitutional muster because the court was relying on a record assembled in 2008." 
Contraception Coverage: Zubik v. Burwell
At Issue: The case questions whether the contraception mandate in the Affordable Care Act violates the religious freedom of religiously affiliated organizations like universities, hospitals and charities.
Decision 8-0: Justices unanimously ruled to send the case back to the lower courts and allow them to "determine how to proceed in a manner that grants employees full contraceptive coverage while also respecting the organizations' religious exercise."
"That was a very unusual case, and I think it had to do with the fact that at that point Justice Scalia was no longer on the court, and it's likely the court would've split 4-4 on the decision," Coberly said. "The court took this very unusual step of asking the parties to brief a compromise and then ultimately sending the case back to the lower court to explore that compromise. At the end of the day, I think it's actually a good result because one hopes that in situations like these the parties will reach a compromise."
Public Union Fees: Friedrichs v. California Teachers Association
At Issue: Ten California teachers who have opted out of joining the teachers union argue that they should not be forced to pay what's called "fair share" fees, which are union dues that even non-union members are forced to pay.
Decision (4-4): Justices were split on the vote, affirming the judgment of the lower court. The U.S. Court of Appeals for the Ninth Circuit upheld the requirement that public employees pay the fees. The tie does not set a precedent.
Public Corruption Case: McDonnell v. United States
At Issue: Former Virginia Gov. Bob McDonnell was convicted of federal corruption charges in 2014. He was found guilty of breaking the law when he received gifts, money and loans from a businessman, Jonnie Williams, in exchange for official acts seen favorable to Williams and his company. After his conviction, McDonnell appealed and argued "official actions" was not properly defined for jurors.
Decision (8-0): Justices unanimously vacated McDonnell's convictions and said that an "'official act' must involve a formal exercise of governmental power on something specific pending before a public official." 
Host Carol Marin asked panelists whether this decision has an "echo effect back to Rod Blagojevich," who was found guilty of federal corruption related to attempts to sell the Senate seat vacated by then-President elect Barack Obama.
"These are different cases. These cases come up periodically—not just because there was a Ferrari and a Rolex—they come up to Adam's point: You have a court very focused on looking at federal corruption statutes every several years," Andrew DeVooght said. "[The court's] looking at the scope of these laws and practice and are they too broad and do they go beyond what was intended when they were passed."  
---
Sign up for our morning newsletter to get all of our stories delivered to your mailbox each weekday.
---
Related stories from "Chicago Tonight"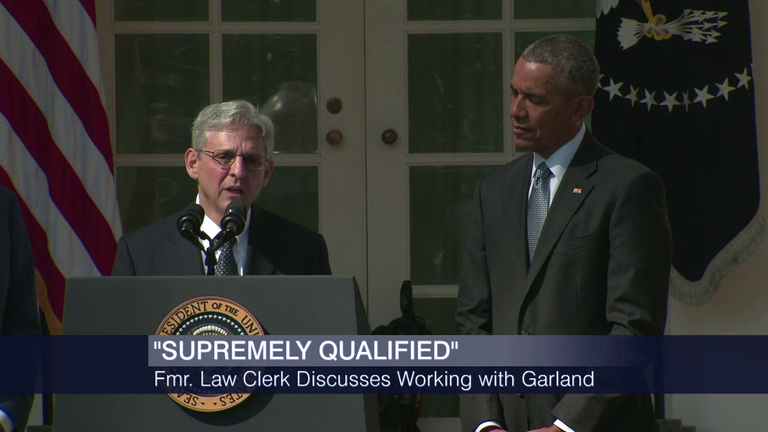 Former Clerk to Merrick Garland Speaks About Working with Nominee
April 6: President Barack Obama will visit the University of Chicago on Thursday to promote Merrick Garland, the Illinois native nominated to replace Antonin Scalia on the U.S. Supreme Court. We speak with one of Garland's former law clerks about what it's like to work with the judge.
---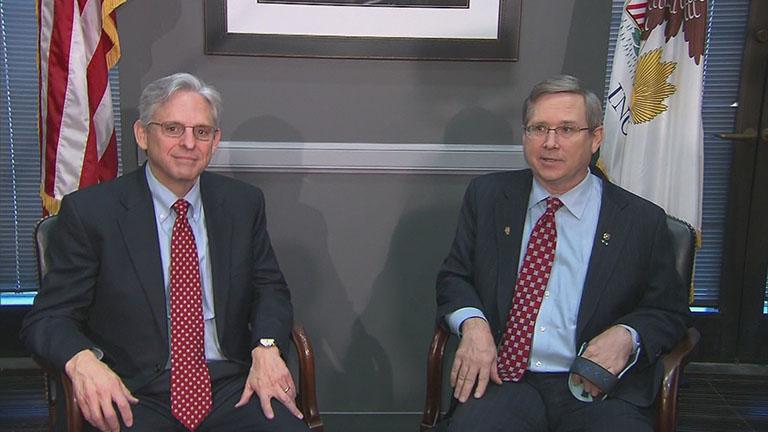 Sen. Mark Kirk Meets with Supreme Court Nominee
March 29: Supreme Court nominee Merrick Garland meets with Illinois Sen. Mark Kirk, despite the GOP leadership's refusal to meet with an Obama nominee. We speak with WBEZ's Tony Arnold on the implications of this first courtesy call to a Republican senator.
---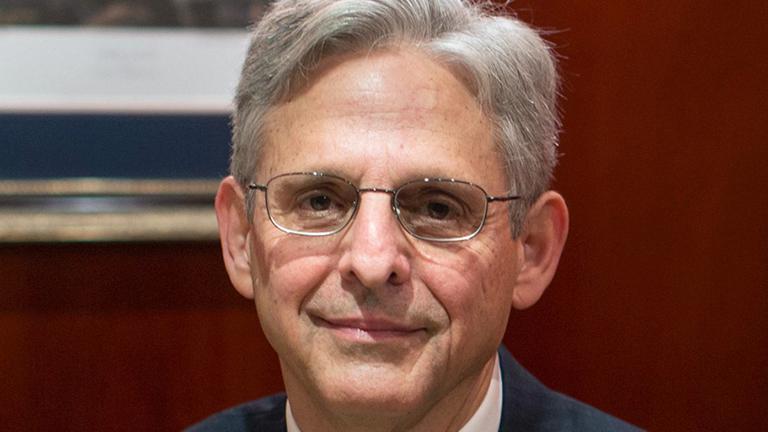 Obama Taps Chicago Native Merrick Garland for Supreme Court
March 16: Chicago native and Chief Judge for the D.C. Circuit Court of Appeals Merrick Garland is President Barack Obama's choice to replace the late Antonin Scalia on the Supreme Court.
---
Judge Diane Wood on Supreme Court Vacancy, Immigration Debate
Feb. 29:  With Antonin Scalia's death leaving an unexpected opening on the Supreme Court, we talk with a judge who was once considered for the high court on how she was vetted and why she thinks it's bad to have a long vacancy.
---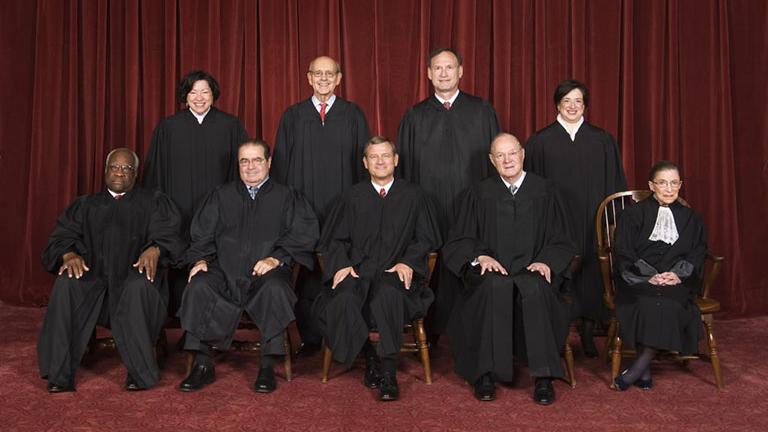 Who Will Appoint the Next Supreme Court Justice?
Feb. 18: The death of Supreme Court Justice Antonin Scalia has created new battle lines between the president and Senate Republicans. Is a constitutional crisis on the horizon?
---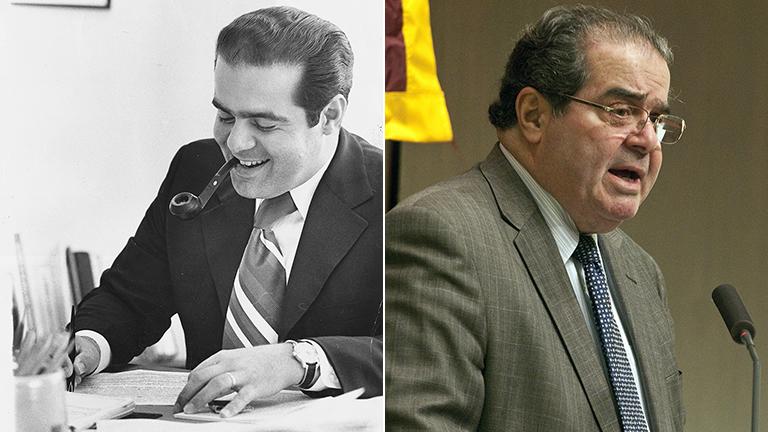 University of Chicago Reflects on Justice Antonin Scalia's Death
Feb. 15: A close former associate of Justice Antonin Scalia from the University of Chicago reflects on their deep ideological divide and unlikely friendship.
---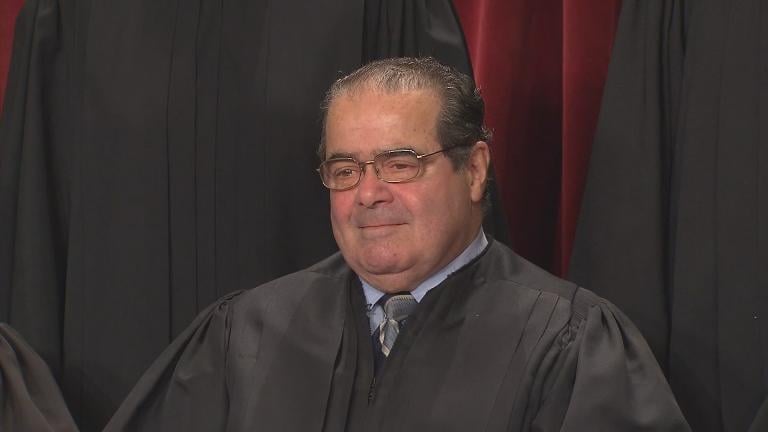 Former Supreme Court Clerks Remember Justice Antonin Scalia
Feb. 15: Justice Antonin Scalia was known for his biting dissents and sharp wit. But who was the man behind the black robes? Four former Supreme Court clerks to talk about the late justice.
---