The video cannot be displayed.
President Barack Obama will visit the University of Chicago on Thursday to promote Merrick Garland, the Illinois native nominated to replace Antonin Scalia on the U.S. Supreme Court.
Garland faces a steep climb to the nation's high court, as most Senate Republicans have said they oppose holding confirmation hearings and would rather wait to fill the court's vacancy after a new president is sworn in.
U.S. Sen. Dick Durbin (D-Ill.) met with Garland on Wednesday and said it was "fundamentally unfair" to deny Garland a hearing before the Senate Judiciary Committee.
"I'll do everything in my power to urge my colleagues to step forward and break ranks with [Senate Majority Leader Mitch McConnell] and stand by the Constitution," Durbin said.
So far, only two Republican senators have sided with Democrats and called for confirmation hearings. They are Sens. Mark Kirk (R-Ill.) and Susan Collins (R-Maine).
In total, 17 Senate Republicans have said they would meet with Garland, but that does not mean they will necessarily break ranks. Garland sat down with Sen. John Boozman (R-Ark.) on Tuesday but Boozman said he still preferred holding off hearings.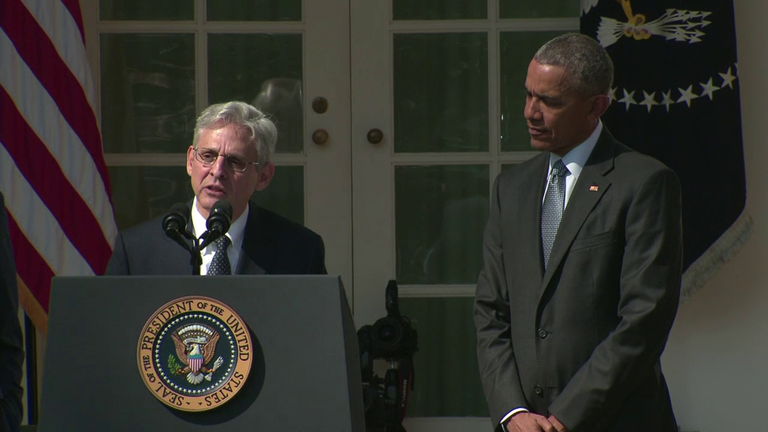 Merrick Garland speaks on March 16 at the White House Rose Garden as President Barack Obama watches on.
Much has been said about the political battle over Garland's appointment and how it could dramatically alter the makeup of the U.S. Supreme Court, but what kind of person is Garland?
Justin Driver, a constitutional law professor at the University of Chicago Law School, served as a law clerk to Garland in the U.S. Court of Appeals for the District of Columbia Circuit from 2005 to 2006. Driver also formerly worked for Justices Stephen Breyer and Sandra Day O'Connor before she left the court in 2006. 
"I would describe [Garland] as being meticulous in his approach to the law, and I would also describe him as being measured," Driver said. "He is not interested, at least in my experience with him, in writing opinions that offer some sort of grand, sweeping decisions that re-envision entire bodies of law.
"He's very analytical in his ability to cut right to the heart of the matter, without being rude or dismissive," Driver said.
Throughout Garland's career, the judge has had nearly 70 clerks work with him. Driver said that is due in part to Garland's willingness to teach and mentor his clerks.
"One of the reasons that he has such a strong reputation is because he writes his own opinions," Driver said. "He re-envisions the material from the ground up, working very closely with the clerk all the way. Before the material goes out into the world, he has two law clerks literally standing by his side as he reads every word aloud and is open to last-minute modifications."
"He believes every little thing really does matter," Driver said.
---
Related stories from "Chicago Tonight"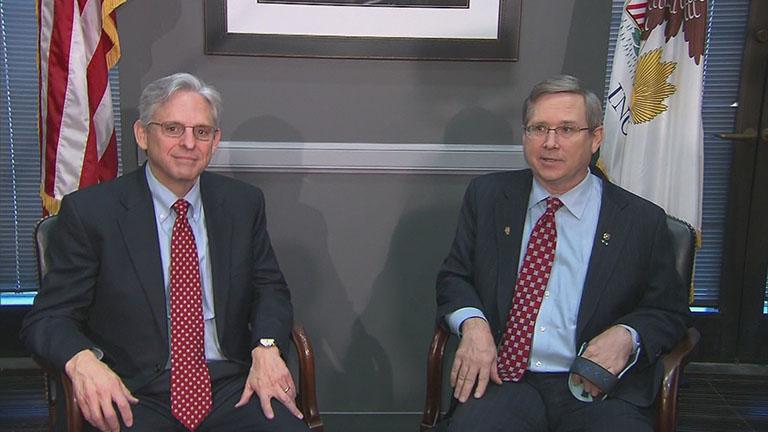 Sen. Mark Kirk Meets with Supreme Court Nominee
March 29: Supreme Court nominee Merrick Garland meets with Illinois Sen. Mark Kirk, despite the GOP leadership's refusal to meet with an Obama nominee. We speak with WBEZ's Tony Arnold on the implications of this first courtesy call to a Republican senator.
---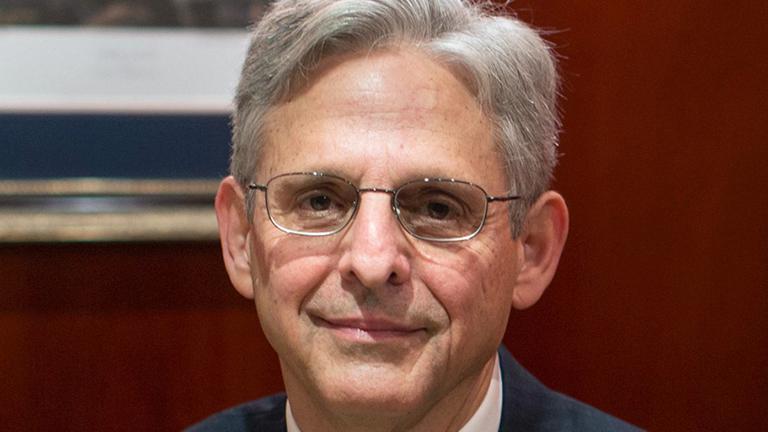 Obama Taps Chicago Native Merrick Garland for Supreme Court
March 16: Chicago native and Chief Judge for the D.C. Circuit Court of Appeals Merrick Garland is President Barack Obama's choice to replace the late Antonin Scalia on the Supreme Court.
---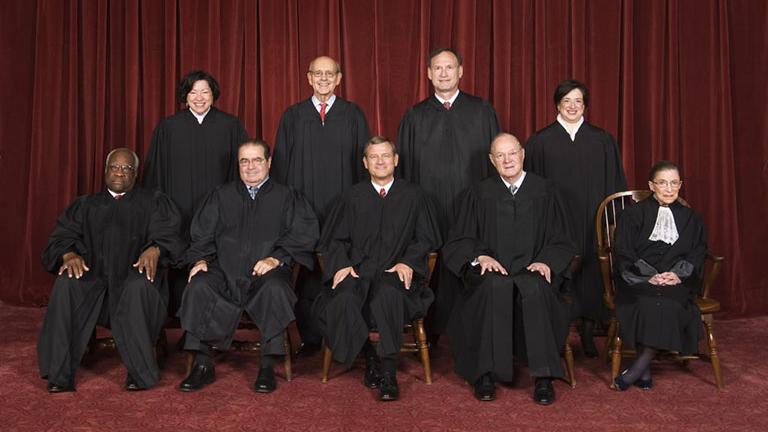 Who Will Appoint the Next Supreme Court Justice?
Feb. 18: The death of Supreme Court Justice Antonin Scalia has created new battle lines between the president and Senate Republicans. Is a constitutional crisis on the horizon?
---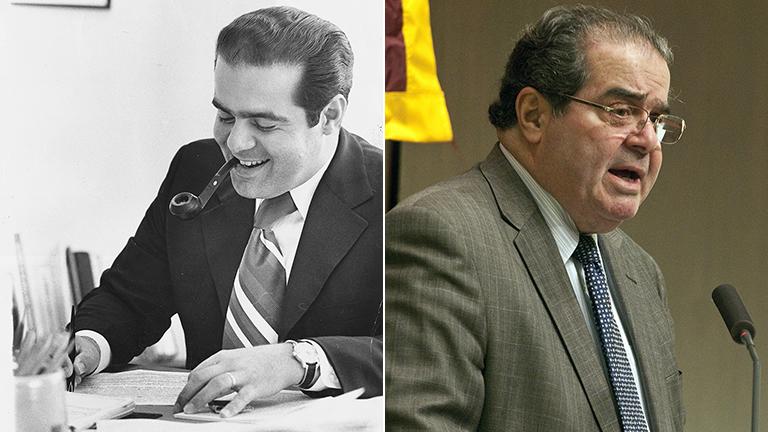 University of Chicago Reflects on Justice Antonin Scalia's Death
Feb. 15: A close former associate of Justice Antonin Scalia from the University of Chicago reflects on their deep ideological divide and unlikely friendship.
---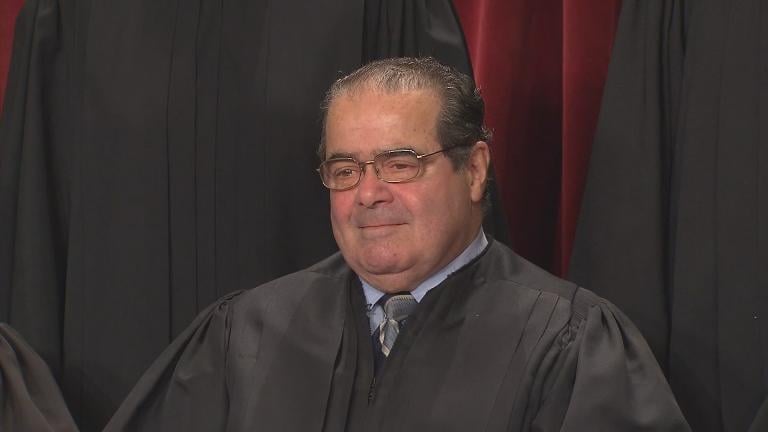 Former Supreme Court Clerks Remember Justice Antonin Scalia
Feb. 15: Justice Antonin Scalia was known for his biting dissents and sharp wit. But who was the man behind the black robes? Four former Supreme Court clerks to talk about the late justice.
---