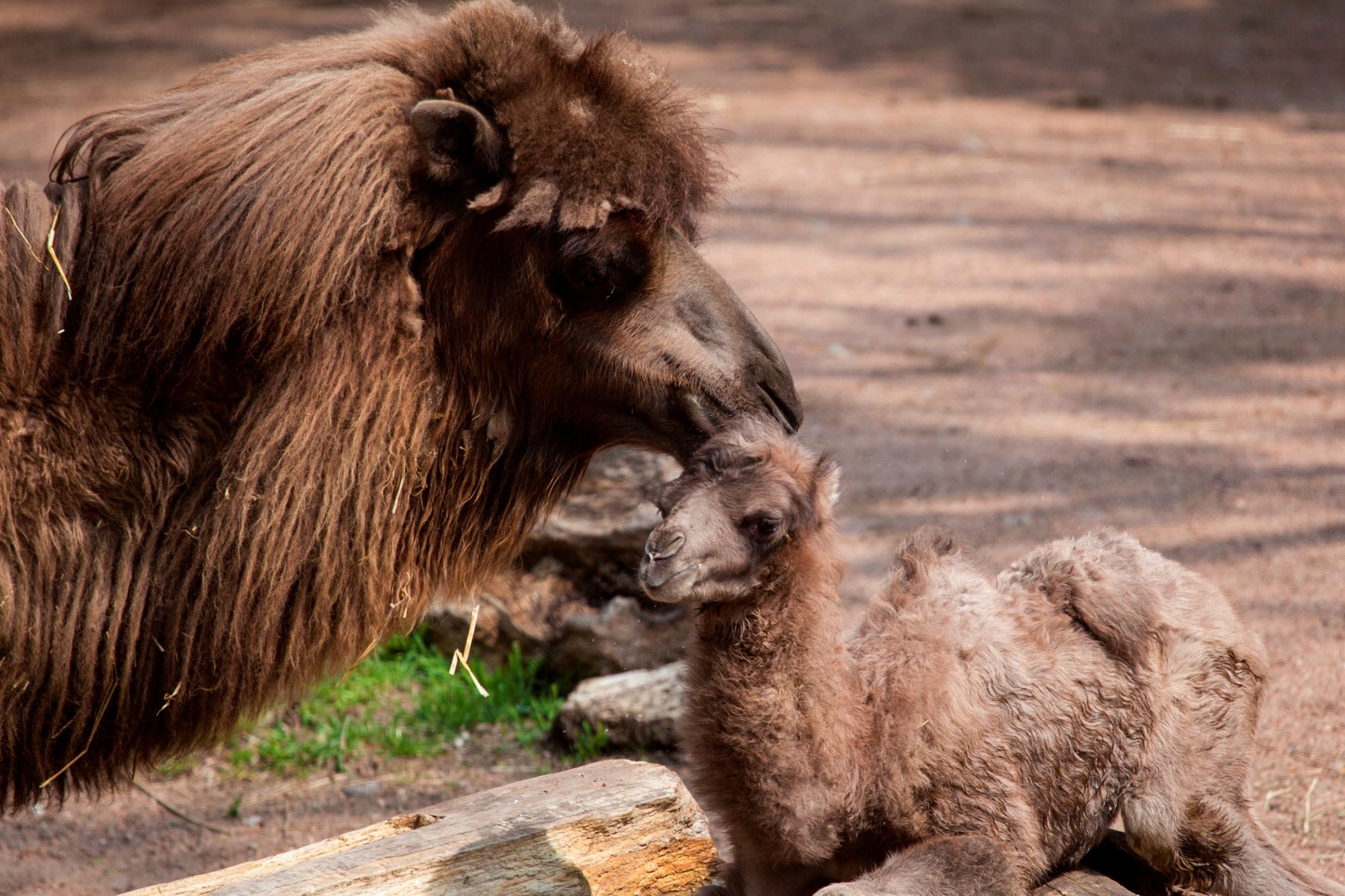 The newborn Bactrian camel calf has stayed close to seven-year-old mother Nasan since his birth on May 9. (Lincoln Park Zoo)
For the first time in 16 years, the Lincoln Park Zoo is welcoming a new camel to its herd.
On May 9, seven-year-old Nasan gave birth to a healthy male calf in the zoo's antelope zebra area. The newborn camel joins his mother, six-year-old father Scooter and two adult female camels at the zoo.
For now, the calf is staying alongside his mother while zoo employees closely observe him exploring his new habitat. According to zoo officials, the calf looks healthy.
"He is still a bit wobbly on his feet but remains quite strong and is ready to begin meeting the rest of the herd," the zoo's curator Diane Mulkerin said in a statement.
At birth, the calf measured four feet tall and weighed 81 pounds. Bactrian camels, which have been featured at the zoo since 1982, can reach a height of seven feet and weigh up to 1,500 pounds.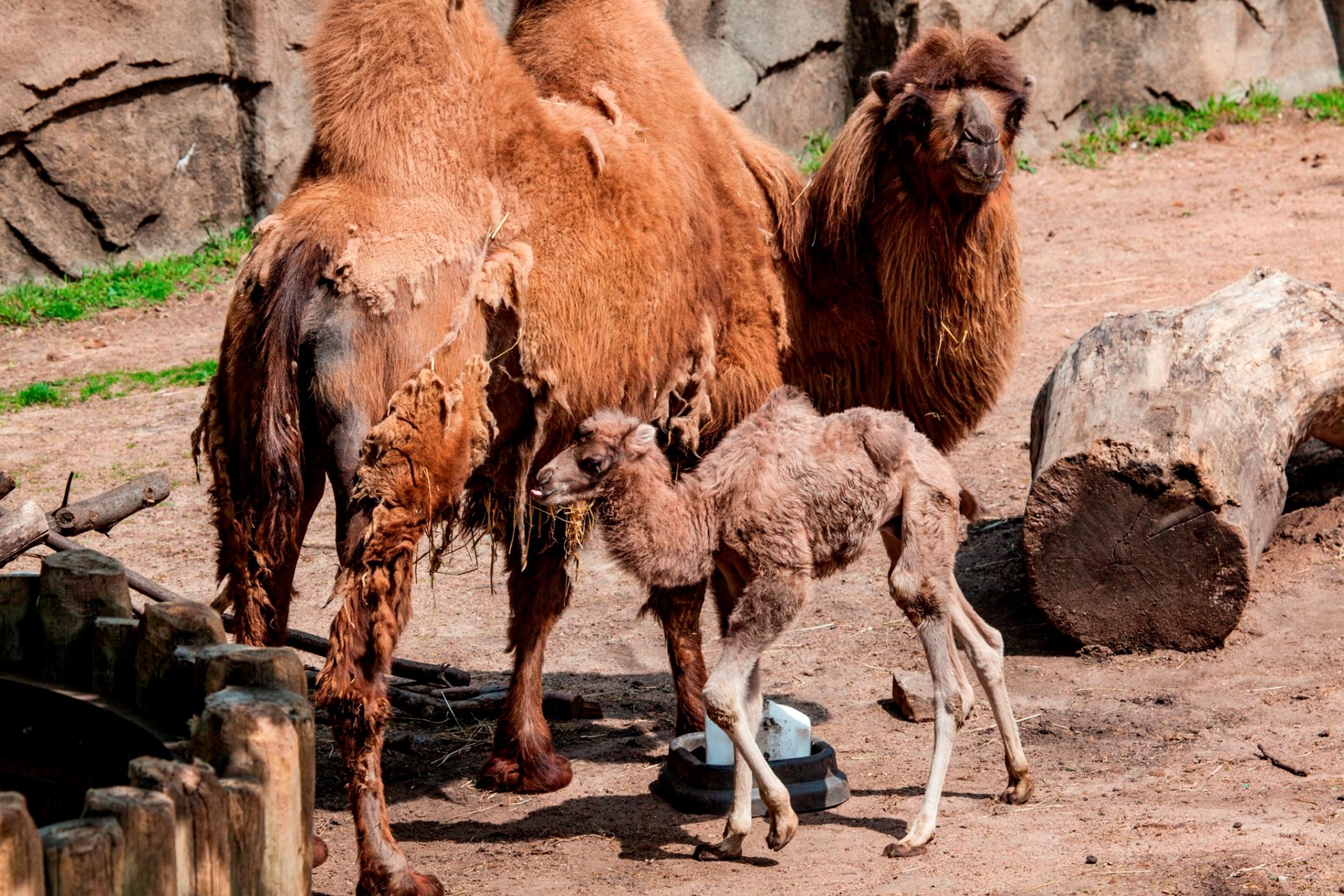 Bactrian camels store fat in their two humps that can be converted to water and energy when sustenance is scarce. (Lincoln Park Zoo)
Bactrian camels are distinguished from the more common dromedary species, also called the Arabian camel, by their two humps. Dromedaries have just one hump.
With fewer than 1,000 Bactrian camels estimated to be living in the wild, the species is classified as critically endangered.
The calf and his mother are on exhibit intermittently while the calf grows in size and strength. Zoo visitors can observe the three other adult camels on exhibit at the antelope zebra area daily from 10 a.m. to 5 p.m. The exhibit is free and open to the public.
Watch a video from Lincoln Park Zoo showing the newborn calf and his mother exploring their enclosure:
Follow Evan Garcia on Twitter: @EvanRGarcia
---
Sign up for our morning newsletter to get all of our stories delivered to your mailbox each weekday.
---
Related 'Chicago Tonight' Stories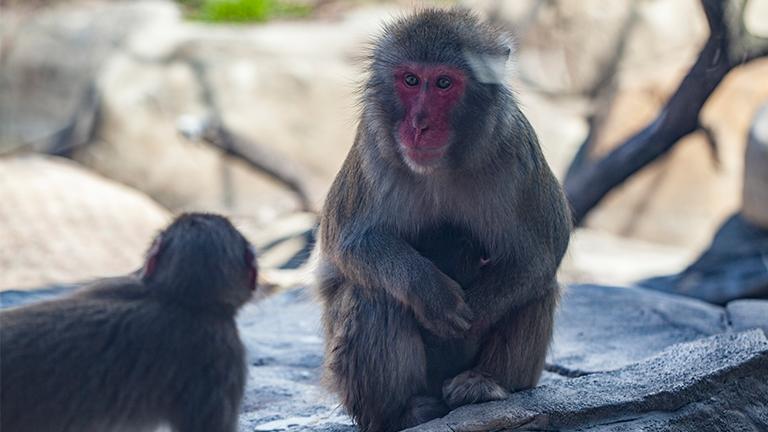 Second Snow Monkey Born at Lincoln Park Zoo This Year
April 15: The snow monkey, born on Wednesday, has since clung tightly to 11-year-old mother Ono. Zoo employees have not yet named it or determined its sex. Maureen Leahy, the zoo's curator of primates, said they prefer to give mother and infant plenty of space at this stage.
---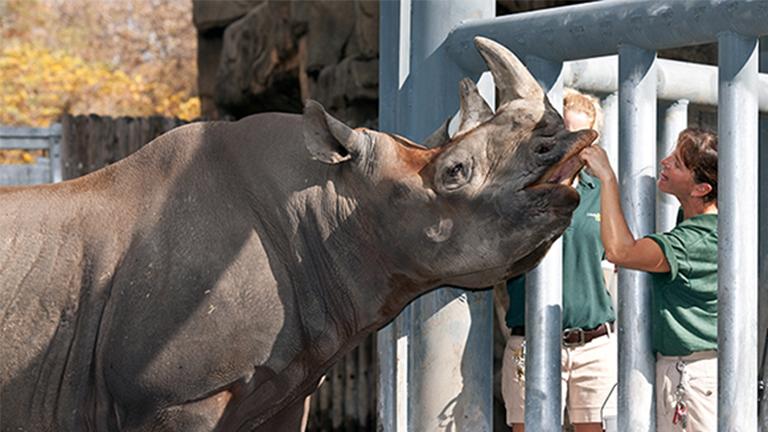 Critically Endangered Black Rhino Celebrates Milestone at Lincoln Park Zoo
March 11: Maku the eastern black rhino is one of less than 1,000 such animals living on Earth due to decades of poaching. Today he turns 30.
---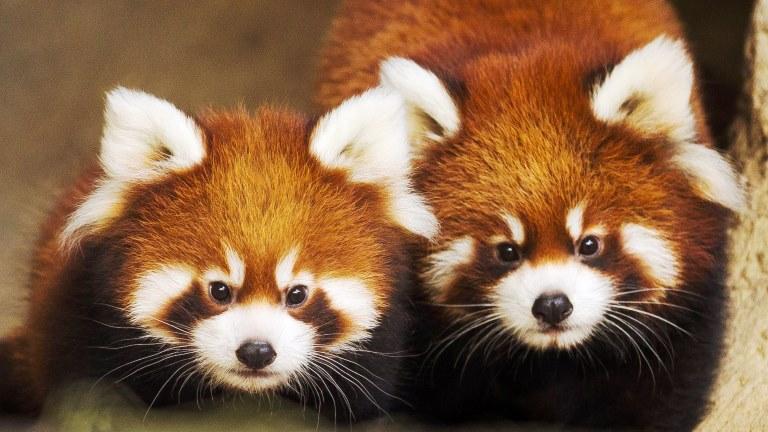 Red Panda Cubs Leaving Lincoln Park Zoo
February 16: Say so long to the adorable red panda cubs captivating visitors of the Lincoln Park Zoo. Soon, the almost 8-month-old cubs will be leaving town.
---