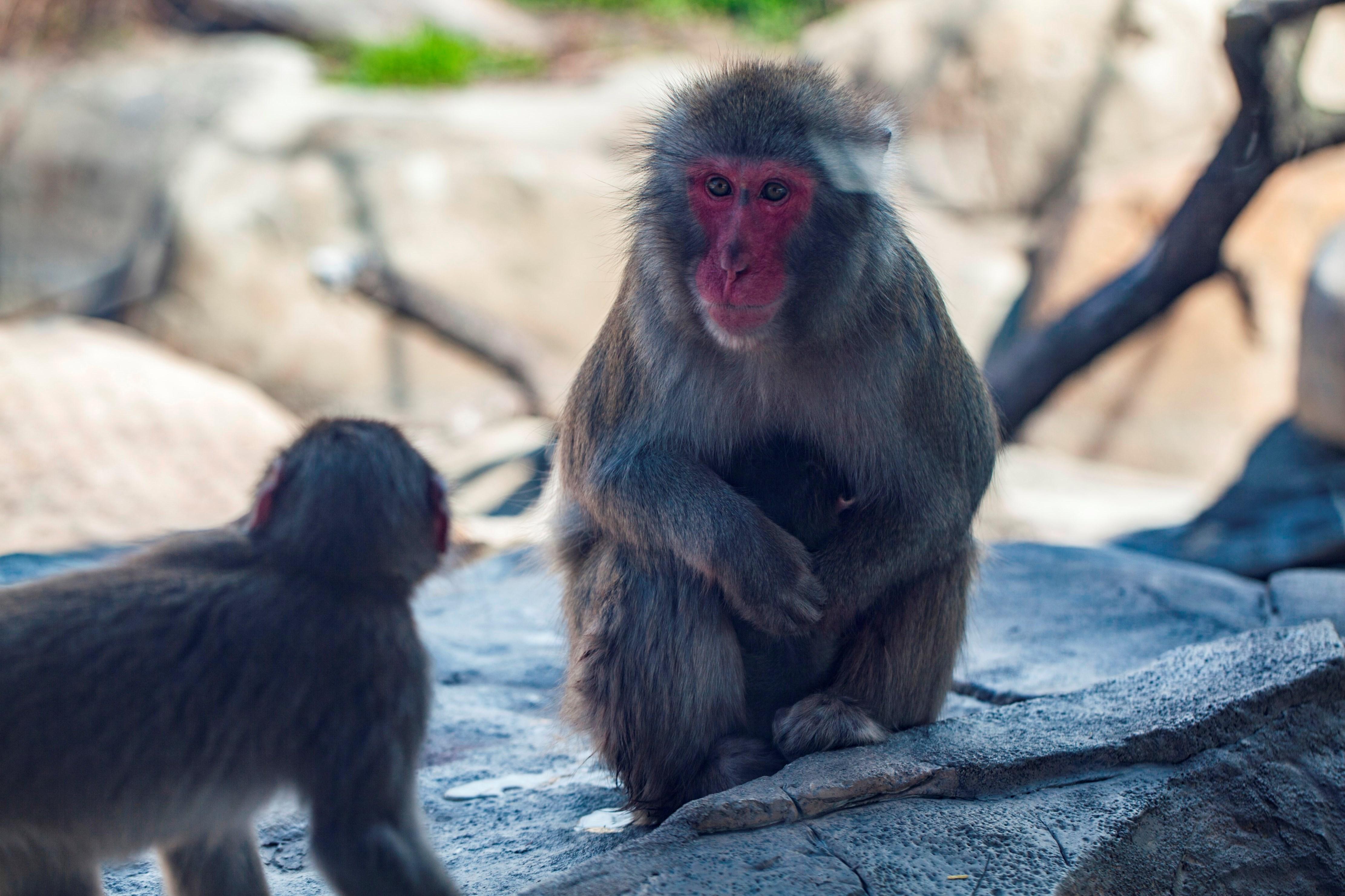 Ono, 11, successfully gave birth to her second infant at the Lincoln Park Zoo on Wednesday. (Lincoln Park Zoo)
For the second time this year, the Lincoln Park Zoo is celebrating the successful birth of a Japanese macaque, also known as a snow monkey.
The snow monkey was born on Wednesday and since then has clung tightly to 11-year-old mother Ono. Zoo employees have not yet named it or determined its sex. Maureen Leahy, the zoo's curator of primates, said they prefer to give mother and infant plenty of space at this stage.
"We really want them to bond," Leahy said. "We certainly monitor them closely, record nursing and make sure the infant looks visibly strong, but we don't want to intervene and disrupt the mother-infant bond."
Leahy said so far the infant looks perfectly healthy. The zoo will unobtrusively determine its sex once they "get a good enough view." From a blood test, they'll conclude who the new infant's father is, one of three adult males living at the Regenstein Macaque Forest exhibit.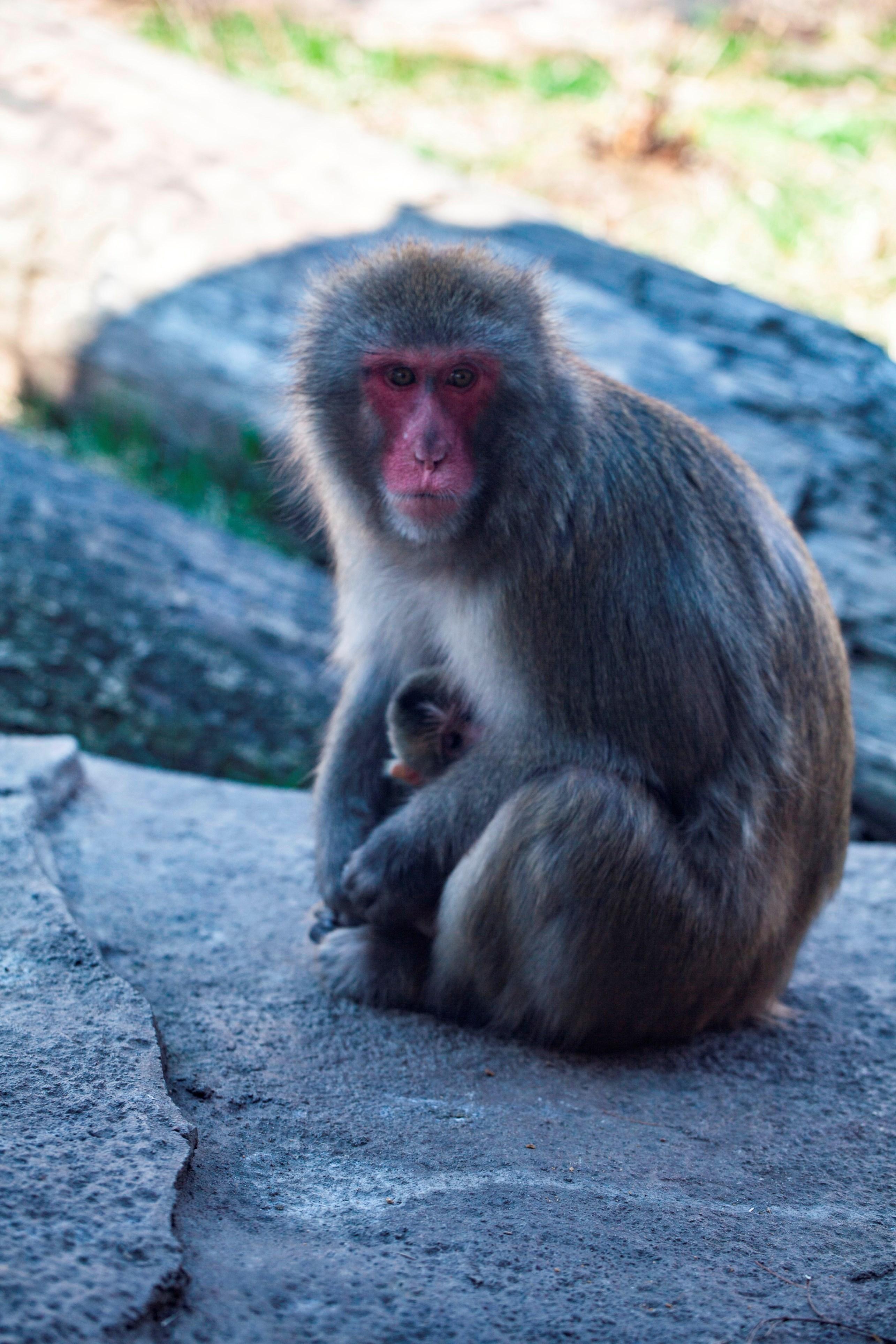 Zoo employees avoid intervening with the inseparable pair of mother and newborn infant. (Lincoln Park Zoo)
The exhibit opened last year with eight adults flown in from a Japanese zoo. The snow monkeys seem to be settling in quite well, as their second generation quickly grows: in May 2015, Ono gave birth to Obu, the first snow monkey born at the zoo. Last month, Izumi, another 11-year-old female, gave birth to a female infant that's as of yet unnamed.
Leahy said the new infant's one-year-old brother is getting a bit jealous of the family's new addition.
"Obu is like a human child that has a younger sibling," she said. "He's had a couple tantrums and doesn't really know why mom is paying attention to a new infant and not him."
Despite their wintry name, snow monkeys occupy a variety of habitats in three of the four main islands of Japan, from southern subtropical lowlands to subarctic forests in the north.
"Where Japanese macaques live in the wild, the climate is actually very similar to Chicago," Leahy said. "They're used to cold weather in the winter and hotter weather in the summer."
The Regenstein Macaque Forest features different "micro-climates" where monkeys can experience conditions unlike the environment outside. In colder months, snow monkeys can lounge on heated rocks or take a dip in hot springs heated to about 100 degrees Fahrenheit. During summertime, a cold water stream and hidden fans built into the rocks give them a chance to cool off.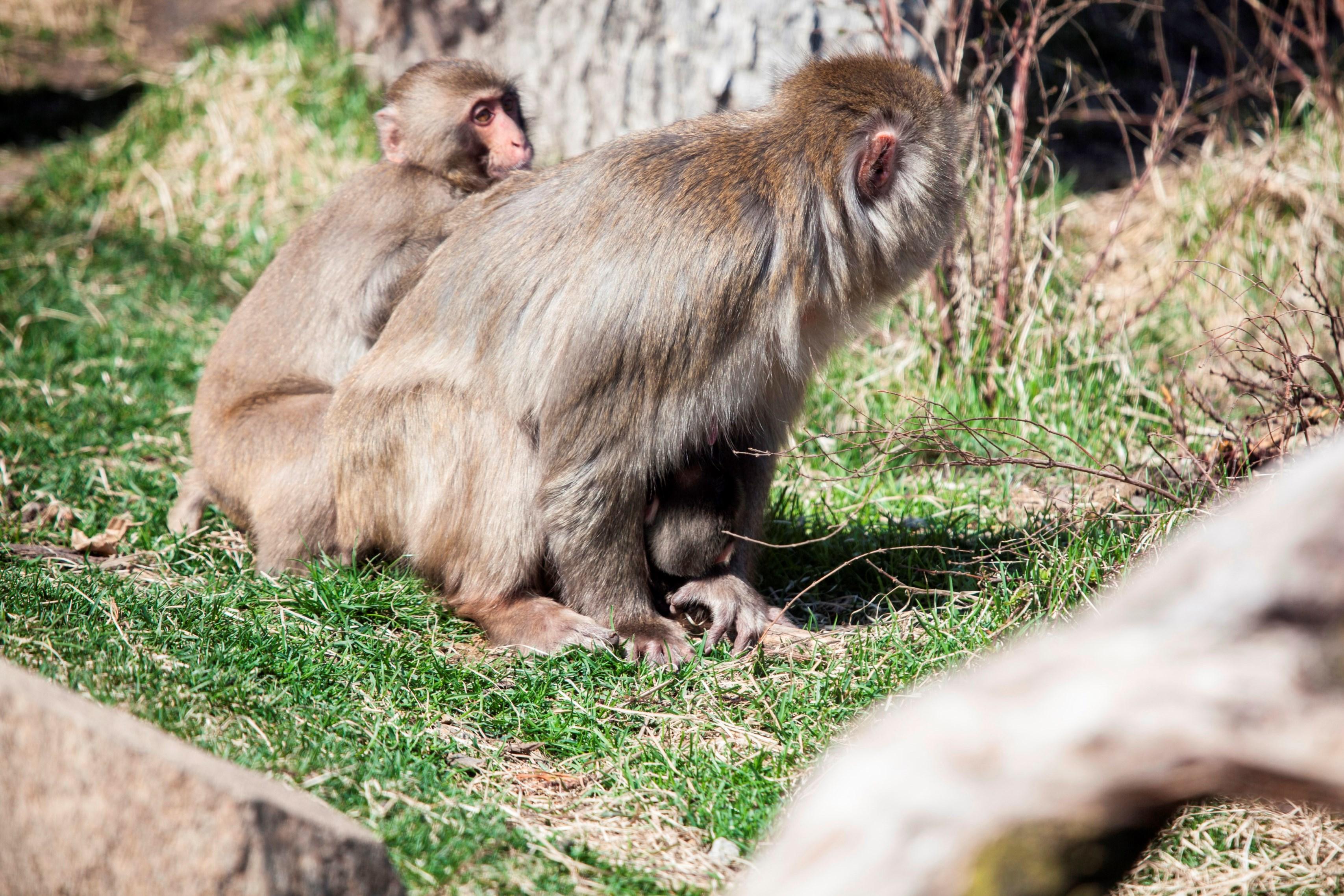 Maureen Leahy, the zoo's curator of primates, said 1-year-old brother Obu has been both curious and jealous of his newborn sibling. (Lincoln Park Zoo)
Snow monkeys are very intelligent. They learn behavior from one another that can be carried down to future generations.
A famous study from the early 1950s observed a female snow monkey on the Japanese island of Koshima washing off sweet potatoes by dipping them in water. She was initially the only monkey recorded doing this, as the others simply brushed dirt off their food, but more monkeys began mimicking her actions and soon discovered the effectiveness of her method. Within a decade, scientists recorded the island's entire macaque colony using this technique.
Employees are recording data on how the Lincoln Park Zoo's snow monkeys learn from each other via a touch-screen computer that the monkeys interact with to receive food rewards based on different symbols and sequences.
Visitors to the Lincoln Park Zoo can view the entire troop of snow monkeys, including the newborn infant, at the Regenstein Macaque Forest.
Follow Evan Garcia on Twitter: @EvanRGarcia
---
Related 'Chicago Tonight' Stories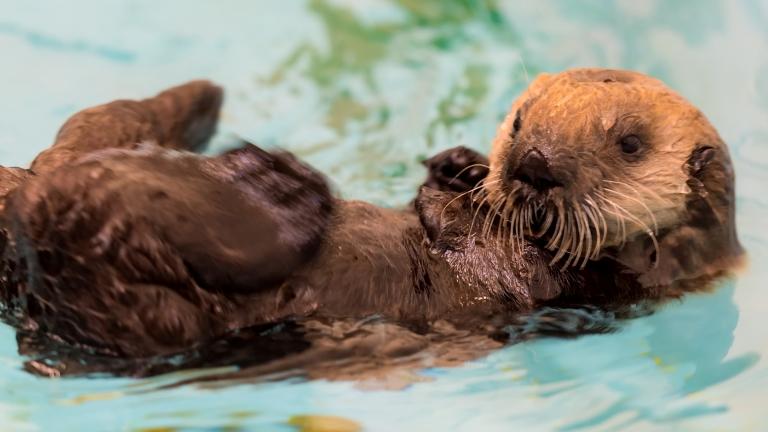 Rescued Baby Sea Otter Finds Home at Shedd Aquarium
February 17, 2016: A 10-week-old sea otter pup rescued after a rough storm in California last month is recovering at her new home in Chicago.
---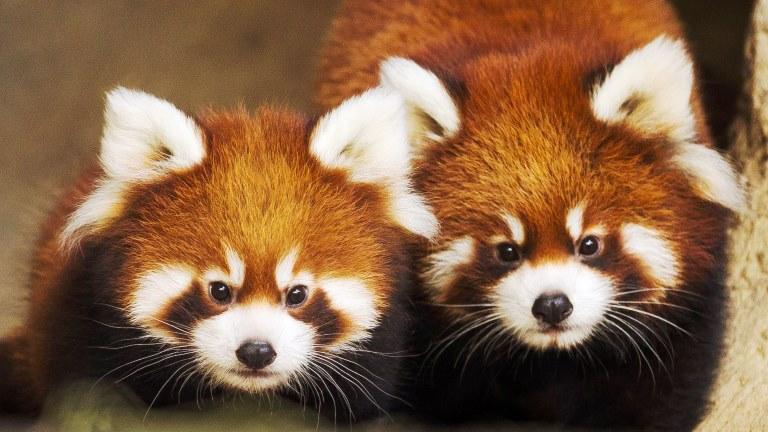 Red Panda Cubs Leaving Lincoln Park Zoo
February 16, 2016: Say so long to the adorable red panda cubs captivating visitors of the Lincoln Park Zoo. Soon, the almost 8-month-old cubs will be leaving town.