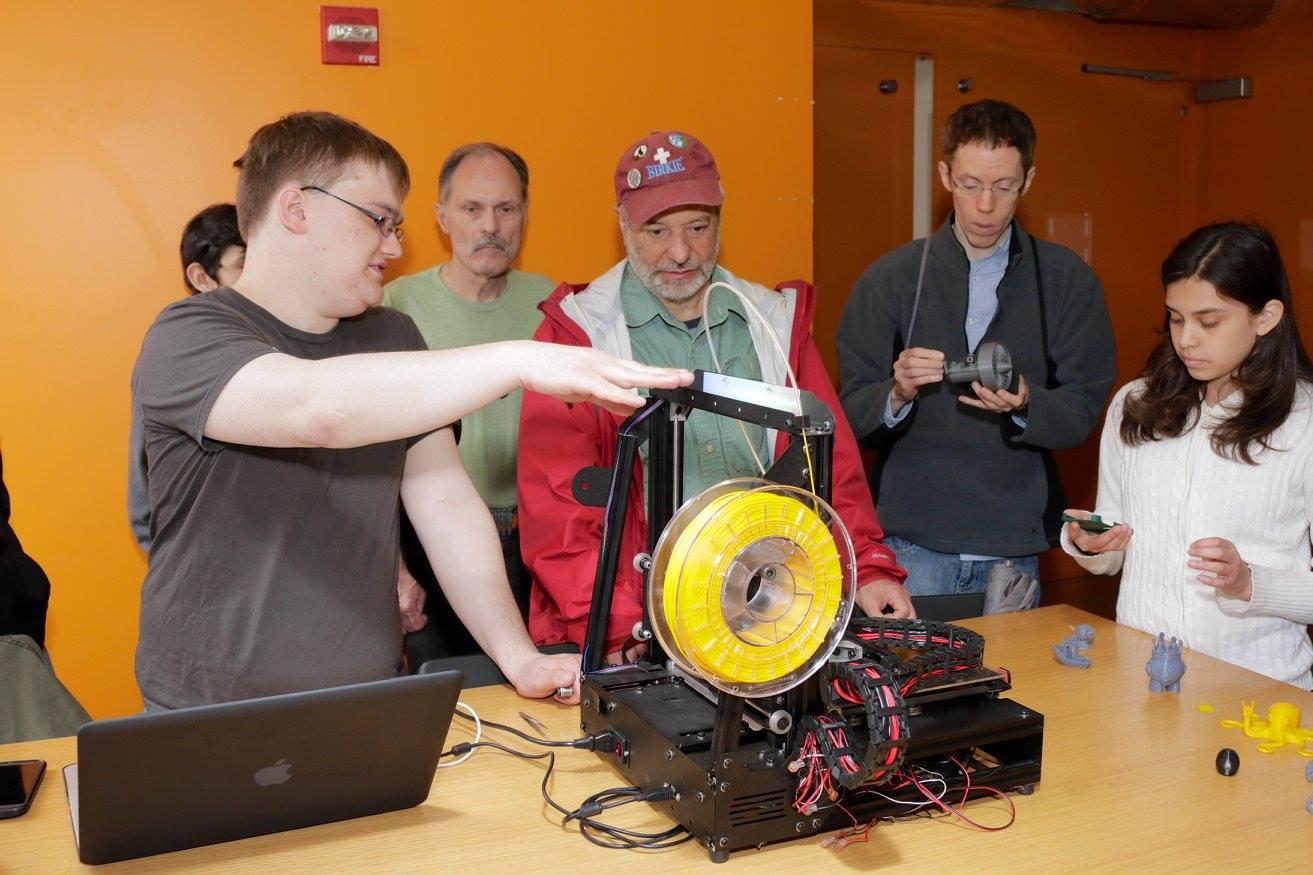 Chicago Science Festival 2015. (Monica Metzler / Illinois Science Council)
The second annual Chicago Science Festival begins Friday and promises a treat for the scientifically curious.
"The goal of the festival is to raise people's understanding and appreciation of the truly extraordinary breadth and depth of science research that goes on right here in the Chicago area," says Monica Metzler, Founder and Executive Director of the Illinois Science Council, which is organizing the event.
"We've got four major research universities. We've got six science museums. There are two national laboratories – billions of dollars of research being done at Fermilab and Argonne National Laboratory," says Metzler. "The other thing that people often don't recognize is the zoos here – Lincoln Park Zoo and Brookfield Zoo are internationally recognized research zoos doing work in species conservation."
The festival, which is being held at the Merchandise Mart, kicks off on Friday with a discussion on how to engineer a scientific breakthrough. Speakers from the University of Chicago in the fields of psychology, neuroscience and physics will talk about their breakthrough ideas. That will be followed by a keynote address by Facebook executive Monika Bickert on how collaborations with research universities are helping to solve pressing social issues.
If that might sound like a worthy but possibly ponderous topic, Saturday's range of talks and events would seem to cater to just about anyone: There will be presentations on the trials and tribulations of the Monarch butterfly; using microscopy to unravel the mystery of the paints used by Picasso; and the science behind black holes and the stunning recent discovery of gravitational waves predicted more than 100 years ago by Einstein.
There will also be hands-on demonstrations, the chance to experience virtual reality and an opportunity to try some edible insects for the more adventurous gourmands at the festival, courtesy of the Notebaert Nature Museum.
There are 12 talks scheduled for Saturday, including presentations on Chicago's urban wildlife, what happens to your brain on psychotropic drugs and even the physics of "Game of Thrones."
If that last subject catches you by surprise, Becky Thompson, who runs the outreach program for the American Physical Society – the professional society for physicists – is flying in from Washington, D.C. to set us all straight.
"One of the things that is more discussed in the books than in the show is that seasons can last for a very long time," says Thompson. "It's been summer for 10 years and as Ned Stark says, 'Winter is coming.' They have no idea how long winter will last and each time they don't know how long the seasons will last or when they are coming."
Thompson, who is also the author of a comic book series about the adventures of a female superhero called Spectra, says her talk will explain how the moon stabilizes Earth's orbit and our seasons, and explore whether a planet could exist with the erratic seasons depicted in "Thrones."
"I'm also going to talk a little bit about Dragonglass and Valyrian steel and what that means in our world. What it's really based on and how it could be created," adds Thompson.
For her, the importance of events such as the Chicago Science Festival are that they help the public better understand our world.
"People don't always see scientific fluency as important but it really is," says Thompson. "It's how you get through the world."
---
Sign up for our morning newsletter to get all of our stories delivered to your mailbox each weekday.
---
Related stories from "Chicago Tonight"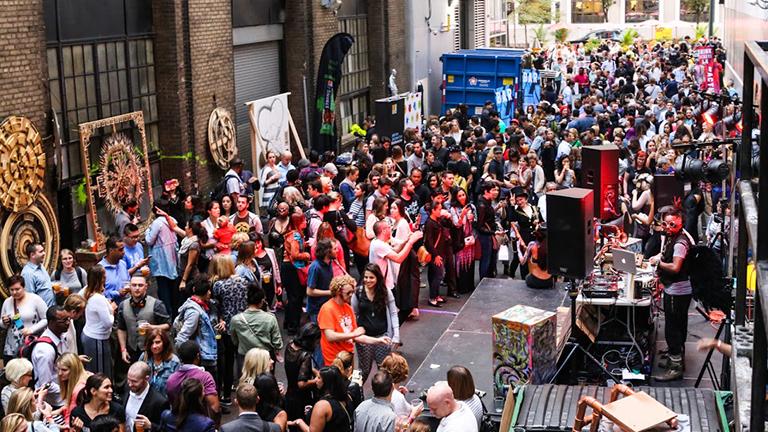 Art to 'Activate' Chicago's Urban Alleys
May 12: A celebration designed to transform Loop alleyways into creative urban spaces is back on Friday a third year. Learn about Chicago Loop Alliance's monthly Activate event.
---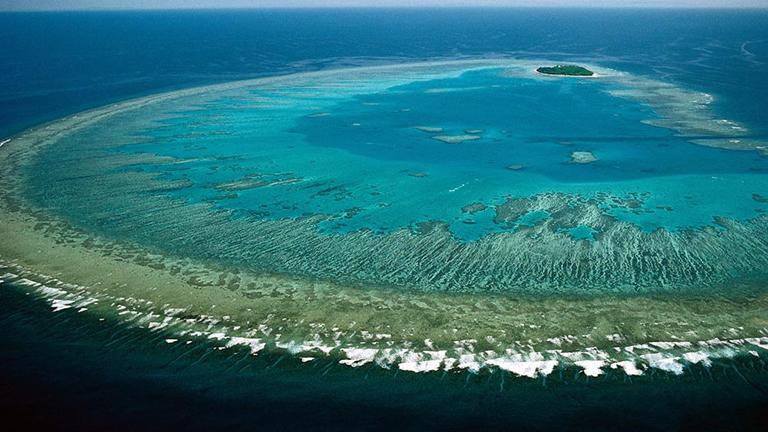 Local Scientists, Institutions Join Global Fight to Save Coral Reefs
May 4: Coral reefs evolved 240 million years ago, but now scientists say they could be gone before the end of this century. Three major institutions in Chicago are now actively engaged in the fight to save the coral reefs.  
---