The video cannot be displayed.
Coral reefs evolved 240 million years ago and today's reefs may be 5,000 to 10,000 years old.
But now scientists say coral reefs could be gone before the end of this century. The biggest threat, say the scientists, is the warming ocean water.
Three major institutions in Chicago, Northwestern University, the Shedd Aquarium and the Field Museum are now actively engaged in the fight to save the coral reefs. Elizabeth Brackett reports.
TRANSCRIPT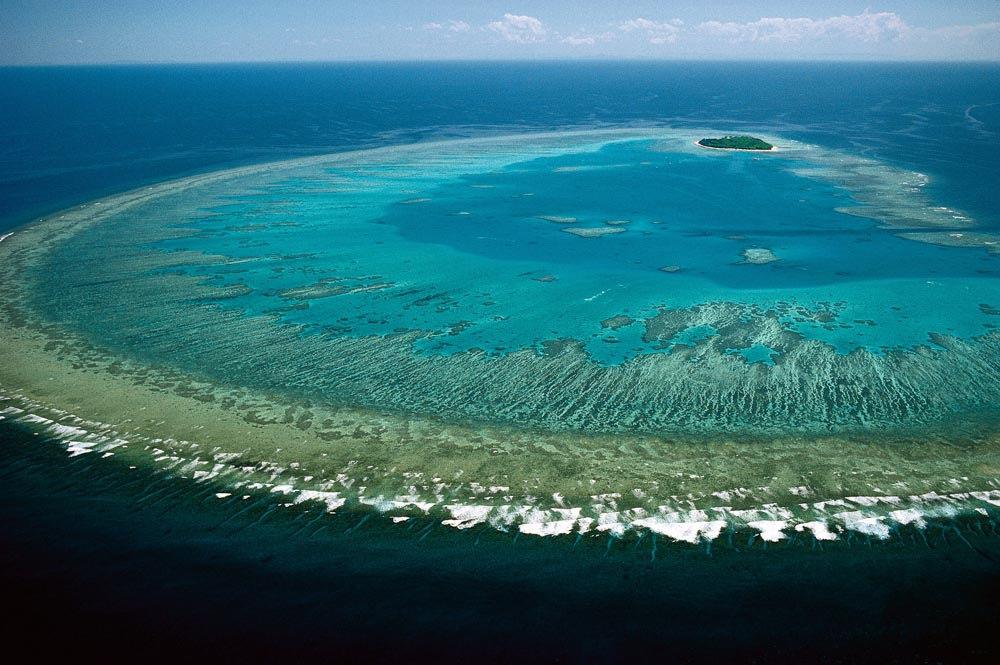 Great Barrier Reef (Lock the Gate Alliance / Flickr)
Elizabeth Brackett: The survey results are in, and they are devastating: 93 percent of Australia's 1,400-mile long Great Barrier Reef is now dead or in danger of dying.
The news hit Shedd Aquarium's George Parsons hard.
George Parsons: I was pretty horrified, we knew that it may be coming but to this extent and this long, it just seems pretty astronomical.
Brackett: The worst damage is seen on the northernmost pristine part of the reef, where 50 percent of the coral is already dead and nearly all the rest is bleached.
Luisa Marcelino, Northwestern University researcher: It's coincides a lot with El Nino events that are bringing warm water into the Pacific. We now have about a quarter of coral reefs disappeared and they are estimating that another quarter to 30-plus percent of coral reefs in the whole world may disappear within the next few decades.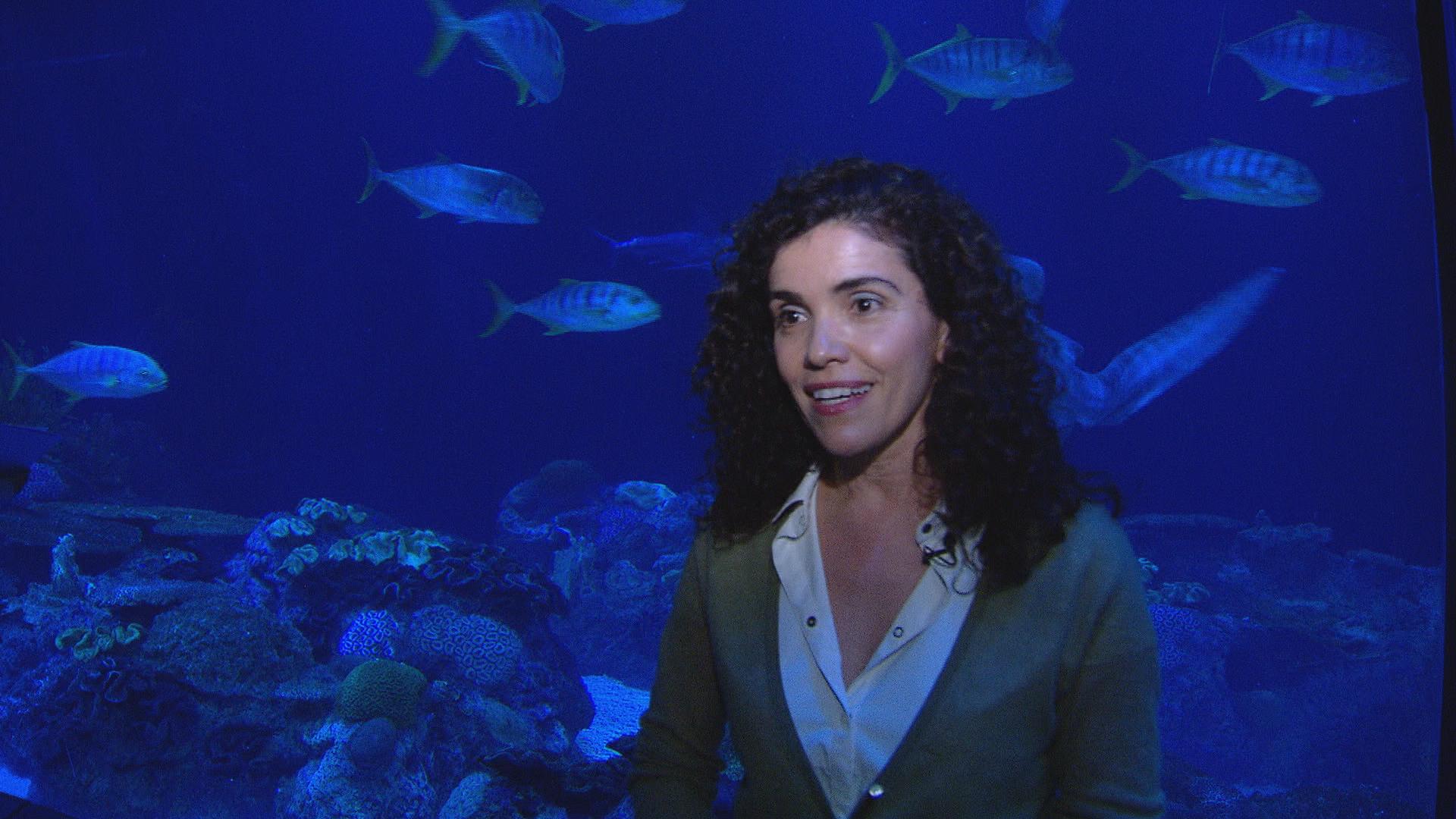 Luisa Marcelino
Brackett: Northwestern University researcher Luisa Marcelino says bleaching does not kill the coral, but makes it much more likely that the reef will die.
Marcelino: They're nurseries for more than a quarter of all marine species in the world. So they're incredible centers of biodiversity and their loss will be a loss that everybody in the planet will see and will notice.
Brackett: Both the Shedd and Northwestern are involved with institutions around the world to try and save the coral reefs.
Shedd is now one of the five aquariums in the world that is growing coral to rebuild the oceans' disappearing reefs.
Parsons: We go out and we repopulate reefs in Curacao and Mexico with coral species that we've grown up from larvae.
One of the other remarkable things that corals do is that they spawn one night a year–its usually triggered by the full moon.
We'll send scientists down in August and wait for a full moon, collect the spawn–which is pretty remarkable to see a coral spawn–and we'll combine the eggs and sperm from cross colonies that we think are very healthy and standard and we'll do multiple crosses and then we'll raise up those larvae.
It takes about three or four months before we think that they're large enough to go repopulate some of those guys back onto the reef.
Brackett: Marcelino's research began after she discovered coral reefs while scuba diving.
Marcelino: My background is in molecular biology. I was actually doing earlier work in cancer and I started diving and I just fell in love with them, and I decided to utilize my background in molecular biology to actually go and try to see if I can in any way help corals from bleaching.
Brackett: She hopes her latest research will do just that. A research team led by Marcelino just released the first quantitative global index detailing which of the world's coral species are most susceptible to coral bleaching and most likely to die.
Marcelino: One of our biggest questions–and a lot of other researchers' questions is, Why are corals bleaching differently? If we understand that we can try to save and protect corals.
---
More: Read the abstract of the report
---
Brackett: The research included analysis of corals grown at the Shedd as well as bleached corals from the Field Museum's coral collection that goes back to the 1893 World's Fair.
First author on the study, Tim Swain, says corals can tell us a great deal about the impact of climate change.
Timothy Swain, Northwestern University: The coral reef ecosystem may be the first ecosystem lost to climate change. So it's sort of a canary in a coal mine, if you will.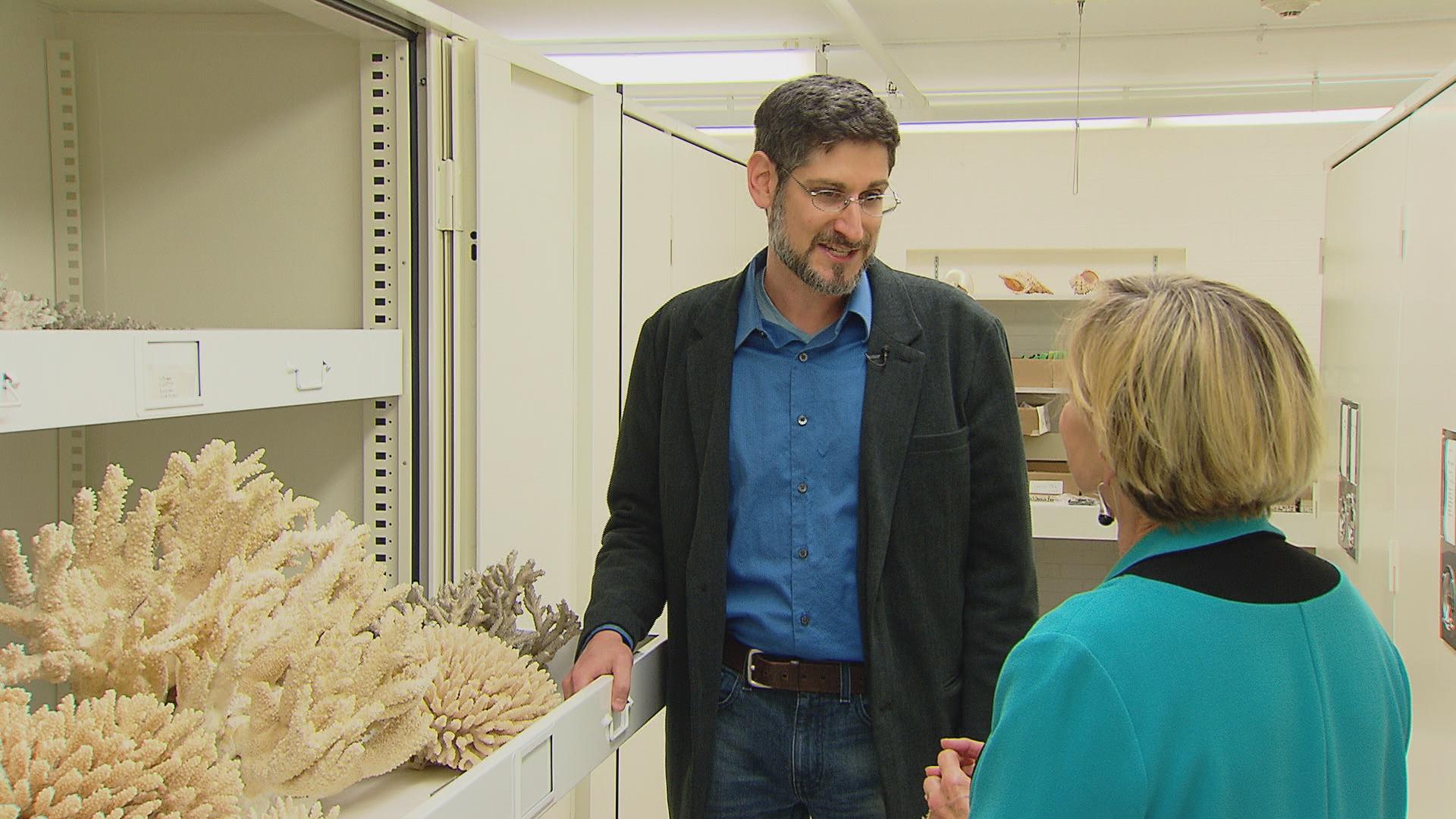 Timothy Swain
Brackett: The index will help, says Swain. But, unless the average temperature rise can be kept to under 2 degrees, as agreed to in the Paris climate pact, the coral reefs will not survive.
Swain: I think that's really a devastating thought and I feel really emotional about that because I have children and I want them to experience something that I've experienced.  It's certainly a real possibility that we could lose coral reefs within the next several decades.
We know how to deal with this, we know what must be done and it's just a question of the political will to do it.
Brackett: It's not just the underwater ecosystem that will be lost if coral reefs disappear, says Swain. An international group that monitors coral reefs says reefs provide the livelihood for 500 million people around the globe and $100 billion to the world economy.
---
Related 'Chicago Tonight' content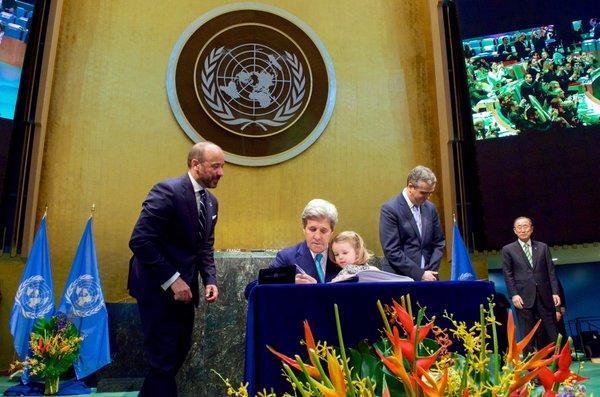 Over 150 Countries Sign Paris Climate Change Pact on Earth Day
April 22: The terms of the historic global pact were agreed upon by 195 countries on Dec. 12, 2015, at the United Nations Climate Change Conference in Paris, but Friday – Earth Day – marks the first day of the yearlong signing period.
---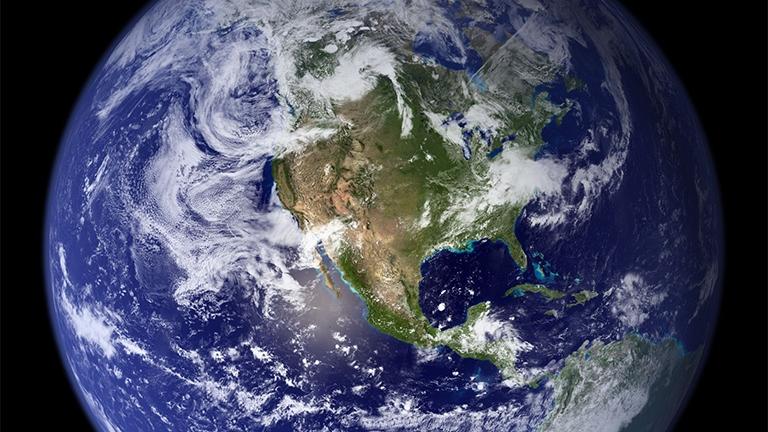 Climate Change Disruption and the Path to a Sustainable Future
April 6: A recent report from the Obama administration warned that changes to the climate could lead to thousands more Americans dying prematurely every year from a variety of causes.
---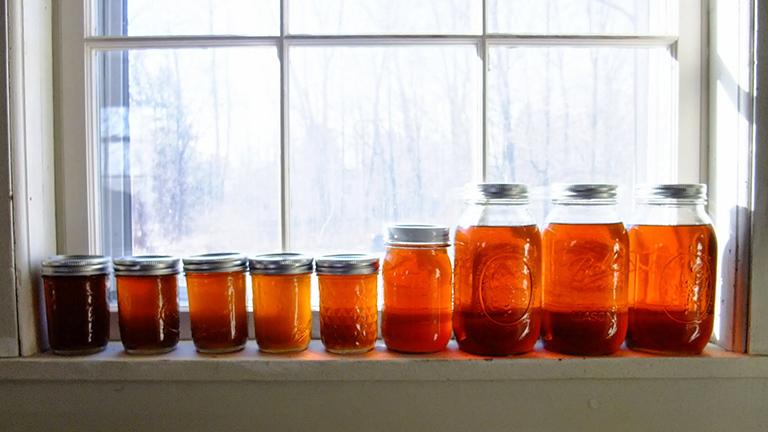 Is Climate Change Killing the Maple Syrup Industry?
Feb. 22: There are signs that climate change is having negative effects on maple syrup production. Researchers are now surveying maple trees in the Midwest to look for them.
---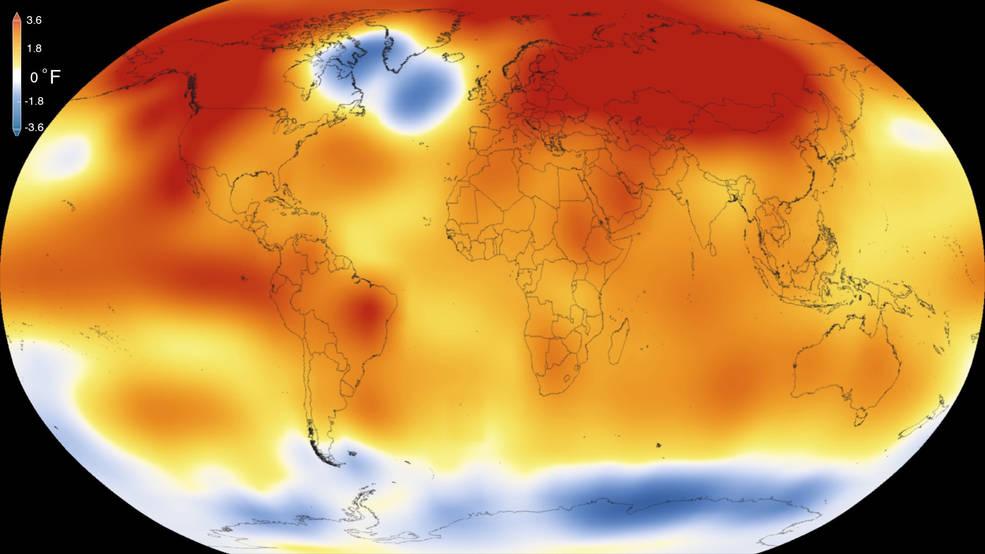 2015 Was the Hottest Recorded Year on Earth
Jan. 20: New reports show the Earth's surface temperature last year was its highest since modern temperature record keeping began in 1880.
---