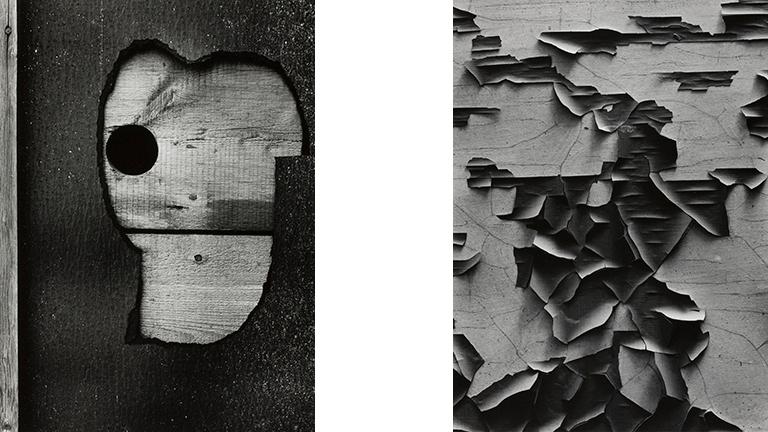 Left: Aaron Siskind. Gloucester 16 1944, 1944. (The Art Institute of Chicago, The Mary and Leigh Block). Right: Aaron Siskind. Jerome 21 1949, 1949. (The Art Institute of Chicago, Gift of Aaron Siskind)
"Photography is more than a means of recording the obvious. It is a way of feeling, of touching, of loving," the photographer Aaron Siskind once said.
At the Art Institute of Chicago, a survey of his work, "Aaron Siskind: Abstractions," shows a photographer steeped in abstract expressionism.
Siskind taught at Chicago's Institute of Design for 20 years, starting in 1951. Another giant of 20th century photography, Harry Callahan, invited him to join the faculty.
As a member of the New York art scene in the 1940s, Siskind befriended contemporary painters including Franz Kline, Mark Rothko and Barnett Newman. Via camera and canvas, they sought new languages to depict the world.
"When I make a photograph, I want it to be an altogether new object, complete and self-contained," Siskind once said.
"Siskind's abstractions … are not only a critical chapter in the history of photography, they also imbue his everyday subjects with a kind of gravity and significance," Art Institute curator Elizabeth Siegel said.
Siskind said his pictures explored "the drama of objects." Fragments of signs and peeling paint create tantalizing compositions that suggest accidental calligraphy.
The photos have been called "hymns to the language of pictorial form."
The artist was a late bloomer, however.  He didn't show an interest in photography until receiving a camera as a wedding present. His first loves were music and poetry, and he taught English at New York City public schools for 21 years before moving to Chicago to teach.
Siegel is clear on his influence as an educator. "Aaron Siskind taught generations of photographers to see differently," she said.
"Chicago Tonight" spoke with one former student, photographer Kenneth Josephson, about the Institute of Design in the late '50s. "There was so much freedom for you to do whatever you feel was going to be successful. If it works, in other words, then it's OK. The atmosphere was so exciting," he said.
Josephson laughed and recalled a class taught by Siskind: "One student balled up the [photographic] paper and flattened it out. The paper was light sensitive of course, and he set it on fire to create the light to expose the piece of paper. And then he put it out, extinguished it, in the darkroom chemical solutions."
"Aaron Siskind: Abstractions" is on view at the Art Institute of Chicago through Aug. 14. The 100 photographs are drawn from the museum's extensive holdings of the artist.
---
Related 'Chicago Tonight' content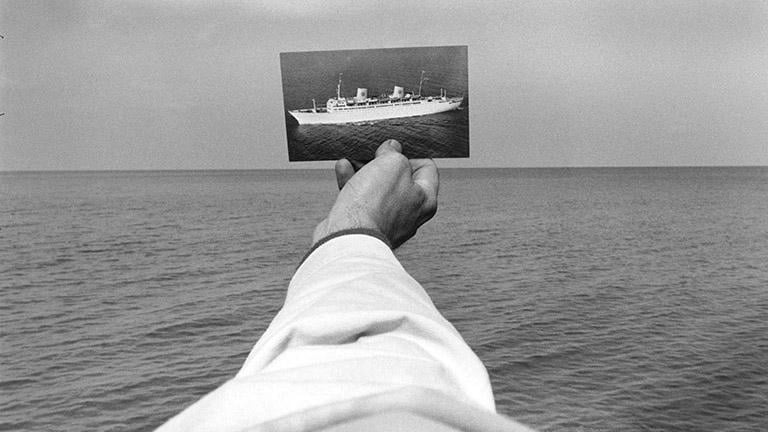 'Making' a Photograph: The Conceptual Work of Kenneth Josephson
April 11: Acclaimed Midwestern photographer Kenneth Josephson has created innovative pictures of Chicago from the 1950s until the 21st century. We take a look at the man behind the lens and his conceptual photography.
---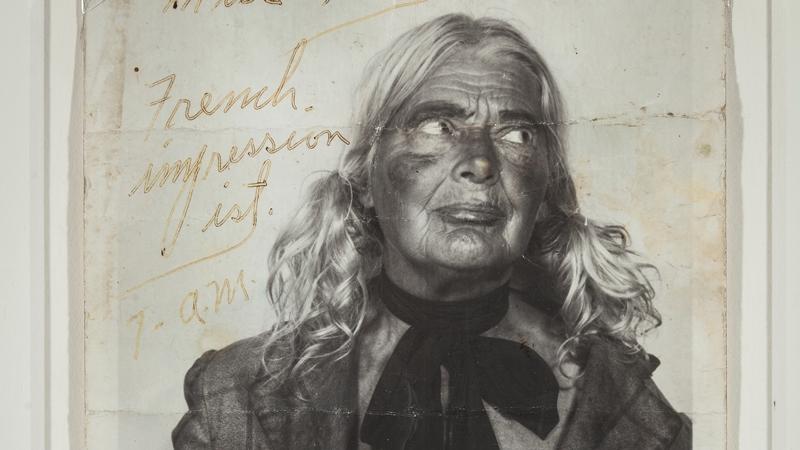 'Bag Lady,' Selfie Pioneer Lee Godie Gets Chicago Exhibition
April 6: Self-portraits by the late outsider artist, taken in photo booths which used to accompany Chicago's bus stations, are at the center of a new exhibition opening Friday at the Intuit Art Center in Noble Square.
---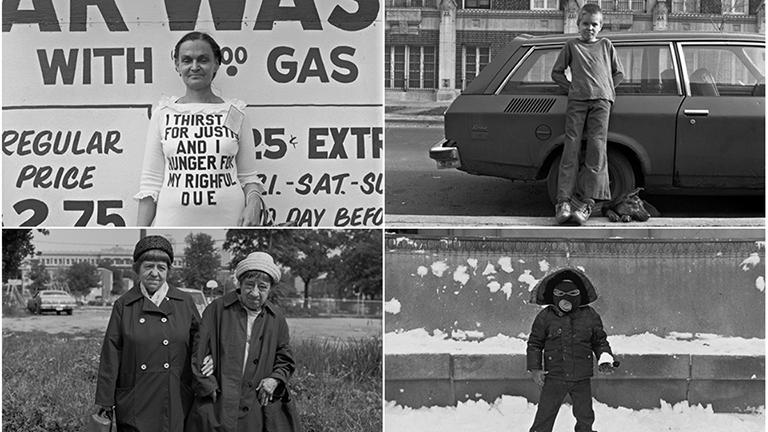 Photos Reveal Snapshots of City Neighborhoods in Late '70s
April 4: In 1978, photographer David Gremp spent a year documenting 14 Chicago libraries, their neighborhoods and their patrons. Gremp snapped hundreds of images, giving his subjects a simple directive: look straight into the camera.
---