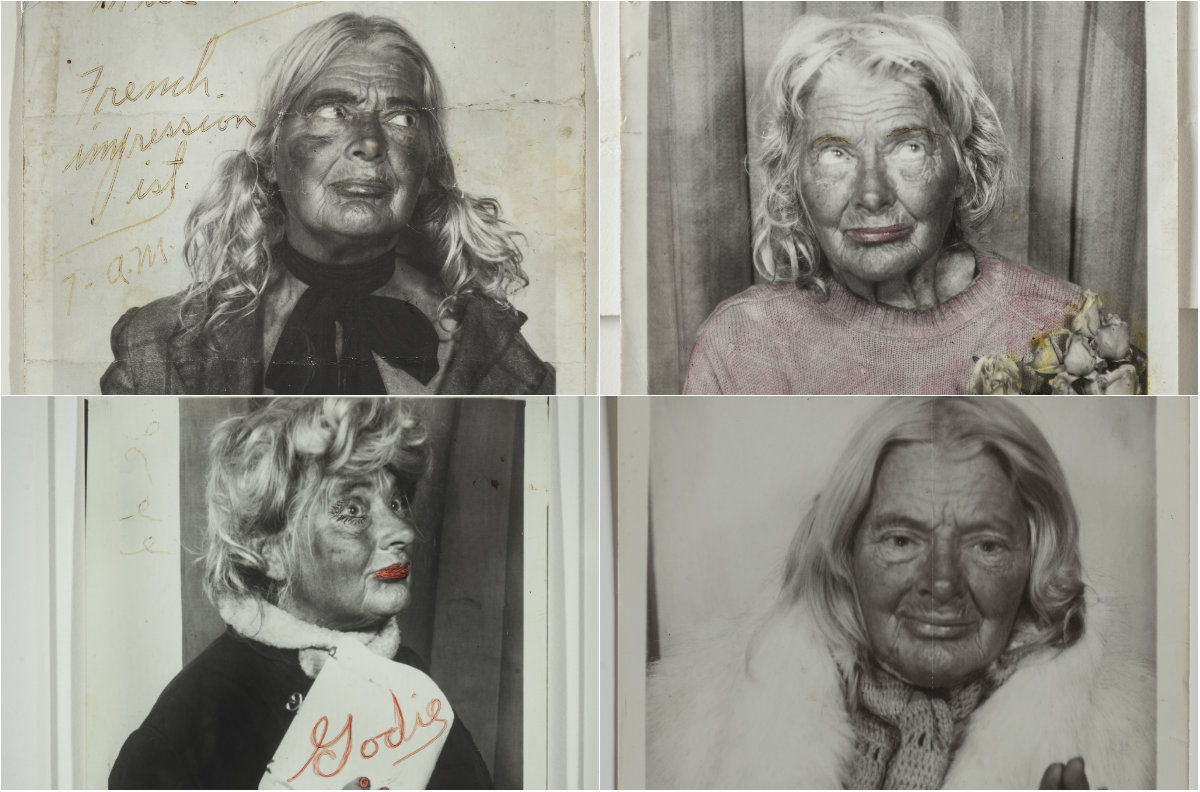 Chicago artist Lee Godie (Courtesy of Intuit Art Center)
Chicago gallery owner Carl Hammer remembers the many times he looked after eccentric artist Lee Godie. There was the time he went searching for her in a snowstorm, ultimately finding her curled up and alone outside a doorway.
Another time, he heard she'd been evicted from a run-down hotel where she'd been staying.
"I went up to the owner and said listen, this is one of Chicago's most enduring legends walking the streets and you can't let her have a room? I said, give her a room, whatever she does to destroy it, I will take care of that. This woman deserves better treatment than that," Hammer said. "She was one of the most remarkable people I've ever met."
Godie, who died in 1994 at the age of 85, was, to many, a Chicago icon – a kind of bag-lady artist who for years haunted the steps of the Art Institute of Chicago, selling her paintings and self-portraits, but only to those people whom she liked. She lived mostly on the streets of the city, despite having enough money not to, and would often sleep during the day to avoid being mugged while sleeping at night. After her death, her work went on to receive international acclaim and has been shown at the Smithsonian American Art Museum and London's Hayward Gallery, in addition to Chicago's Museum of Contemporary Art.
Her self-portraits, taken in photo booths which used to accompany Chicago's bus stations, are at the center of a new exhibition coming to the Intuit Art Center, a Noble Square nonprofit dedicated solely to presenting outsider art – the kind of work produced outside the established art scene often by self-taught artists.  
"Lee Godie is a perfect example of outside art and a perfect example of a real homegrown talent and one that is endemic to the Chicago streets," said Intuit's executive director Debra Kerr.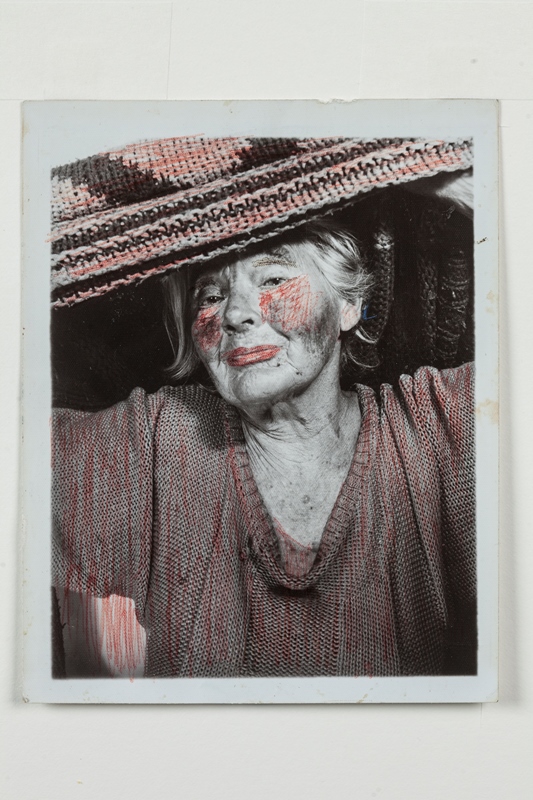 Chicago artist Lee Godie (Courtesy of Intuit Art Center)
The exhibit, "Lee Godie: Self Portraits," was first developed at the John Michael Kohler Arts Center in Sheboygan, Wisconsin, but makes its way to Chicago as part of a celebration of Intuit's 25-year anniversary.
Hammer, who collected Godie's work, said he chose never to sell her art at his gallery while she was alive. His first meeting with Godie was the same night of his gallery opening in September of 1979.
"She was standing outside my gallery with two huge portfolios of her artwork and I knew immediately who she was because so many people had said that this was a person I would be interested in meeting someday. And the minute I said to her, you must be Lee Godie, a big broad smile came across her face and then I bought my very first piece of Lee Godie artwork," Hammer said.
More than 50 of Godie's photographs will be on display at Intuit as part of the exhibition, opening Friday and continuing through July 5. Intuit will also host a series of open mics for those who would like to publically share their memories of Godie. The first of those takes place at 7 p.m. May 12.
For more information on the exhibit, visit Intuit's website.
---
Related from "Chicago Tonight"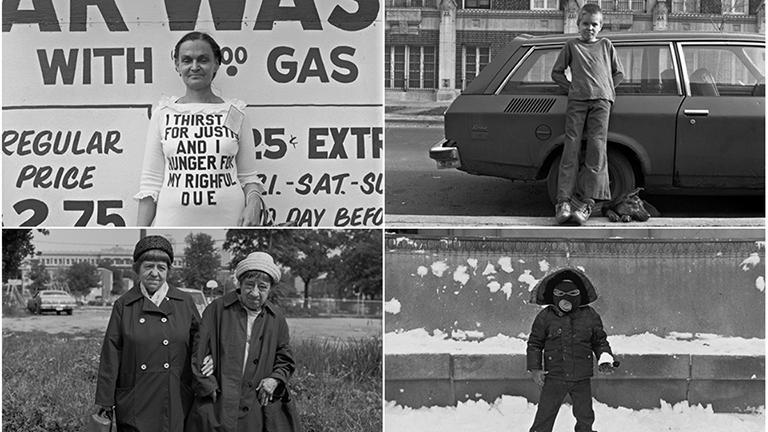 Photos Reveal Snapshots of City Neighborhoods in Late '70s
In 1978, photographer David Gremp spent a year documenting 14 Chicago libraries, their neighborhoods and their patrons. Gremp snapped hundreds of images, giving his subjects a simple directive: look straight into the camera.
---