Former U.S. House Speaker Dennis Hastert is going to prison for violating federal banking laws.
But at his sentencing yesterday, Hastert acknowledged that he sexually abused students during his time as a wrestling coach in far west suburban Yorkville.
Prosecutors say there were at least four victims, but is it likely that Hastert continued his predatory ways after being elected to Congress and later becoming one of the most powerful men in the country?
Hastert's high-profile disgrace has renewed questions about the nature of sexual predators and what parents and communities should know about them.
Courtroom sketch by Thomas Gianni shows Dennis Hastert standing with the aid of a walker while U.S. District Judge Thomas Durkin asks him questions about molestation.
Char Rivette is the executive director of the Chicago Children's Advocacy Center, which coordinates the efforts of child protection staff, law enforcement professionals and medical experts in dealing with an average of more than 2,000 child sexual abuse reports each year.
Rivette said that there isn't just one profile of a sexual predator, but rather a spectrum.
"In general, a common profile is that the perpetrators are known to these children. Over 90 percent of children who are sexually abused are abused by someone they know," Rivette said. "It's not rape by a stranger, it's generally someone who has developed a relationship with this child, and usually their parents also, and who creates scenarios and contexts within which they can successfully groom and find situations where they can act out against these children."
According to Rivette, Hastert might not fit the description of an outright psychopath or pedophile. But his apparent state of denial at Wednesday's sentencing is common for an abuser.
"Obviously Hastert was a coach, a teacher, a citizen of the community and he had to know that deep-down what he was doing was wrong and harmful and inappropriate," she said. "Yet he was still compelled to do these things, so he must have come up with rationalizations to just kind of get him through this and allow him to do this without the guilt, without the shame, without the understanding that what he was doing was harming these children."
When it comes to the survivors, Rivette said, it's also common for them to not speak out and to feel shame or guilt.
"Oftentimes, these children are just terrified. The really young children don't always even know what is going on. They wouldn't even understand it in the context of a sexually abusive relationship because it is completely outside their understanding," Rivette said. "And then as they get older, they realize this is something that they shouldn't be doing, and the abuser is going to use that guilt and shame to try and blame the child."
And it can very painful for a survivor of abuse to come forward once they are older because sometimes their loved ones – particularly if the abuser is a friend or family member – don't believe the survivor.
"If you are able to disclose and someone believes you, it's a big key to actually getting trauma treatment and actually moving on. If you don't, what I see is a lot of emotional struggles throughout life, a lot of inability to form healthy relationships as an older adult, really a lot of struggles with substance abuse," she said.
But Rivette said the good news is that we're getting better at addressing these issues in the wake of the Catholic Church sex abuse scandal and now Dennis Hastert.
"I think it's slow and we have a ways to go, but statistically over the past 20 years [abuse] has gone down," Rivette said. "There's a lot of concern about the statistics because the reporting is so low, but there's a lot of evidence that we do talk about it a lot more, we do a lot of education…So I think we've made progress."
Also joining "Chicago Tonight" to give us more insight are:
Mary Jo Barrett, executive director and co-founder of the Center for Contextual Change. Barrett has been working in the field of family violence since 1974 and has experience working with both offenders and victims of child sexual abuse
Catharine Thomann, clinical director at La Rabida's Chicago Child Trauma Center, which provides trauma-focused services for children who have experienced medical trauma or who have been exposed to severe physical abuse, including sexual abuse
---
Related 'Chicago Tonight' content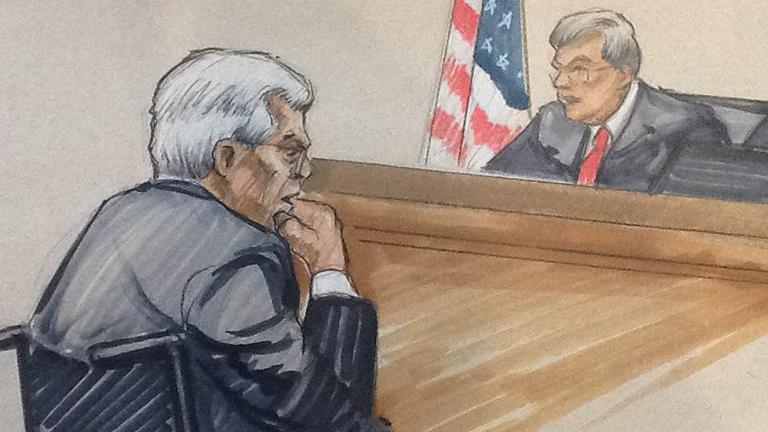 Dennis Hastert Sentenced to 15 Months in Prison, Admits to Sexual Abuse
April 27: Dennis Hastert has gone from the longest-serving U.S. House Speaker to the highest-ranking federal public official to go to jail. Hastert was sentenced to 15 months in prison and to two years of supervised release, and he was ordered to pay $250,000.
---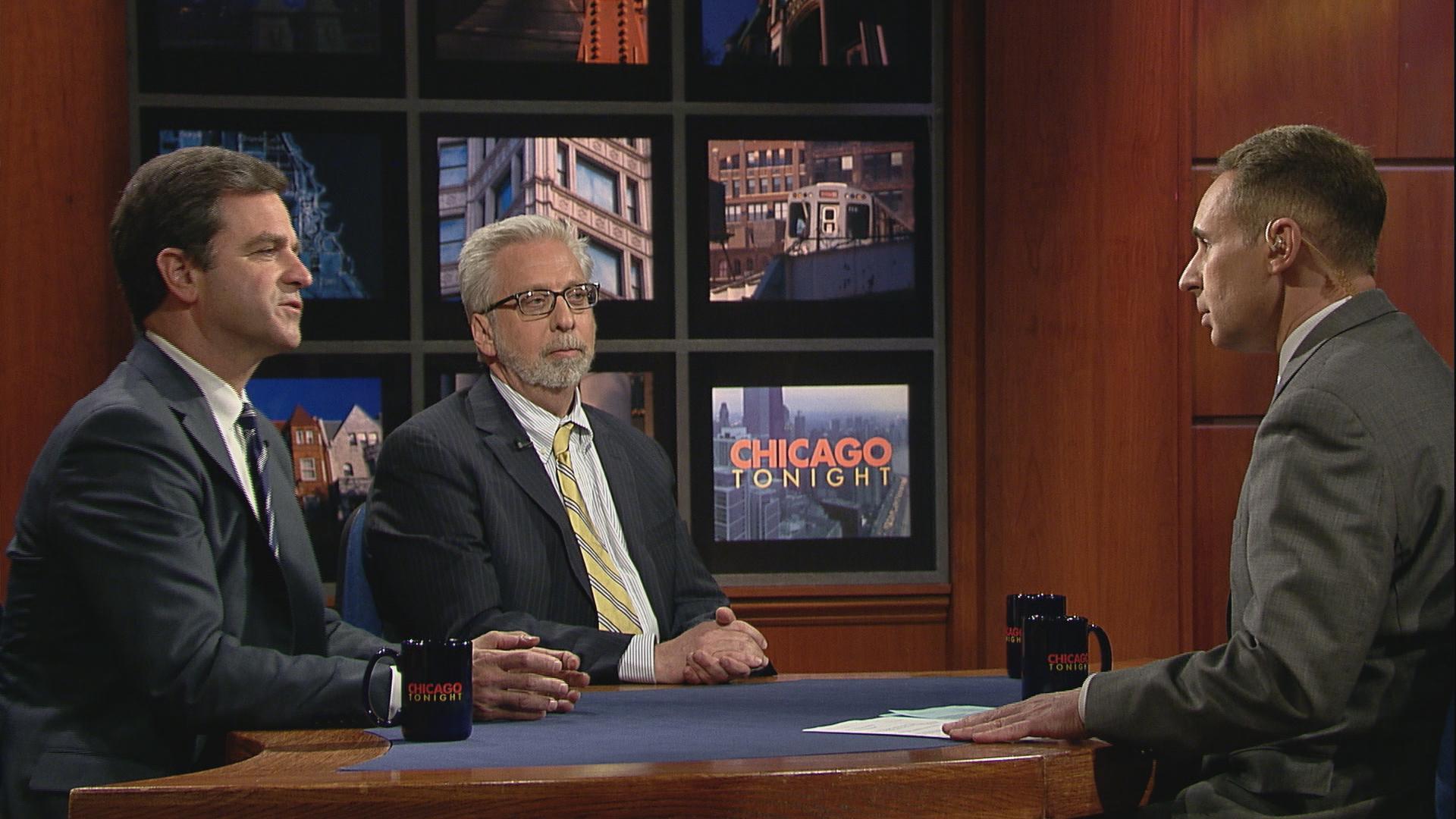 Analyzing Dennis Hastert's Sentencing and the Legal Questions Raised
April 27: While Dennis Hastert admitted to sexual abuse allegations in court Wednesday, he did not see any related charges because the statute of limitations had passed.
---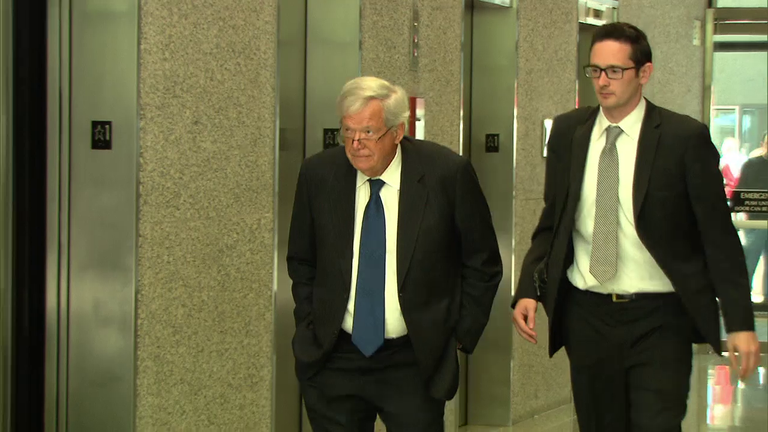 Dennis Hastert Faces Sentencing, Accusers on Wednesday
April 26: Former U.S. House Speaker Dennis Hastert will face some of his alleged sexual assault victims during sentencing Wednesday in federal court. We preview the proceedings.
---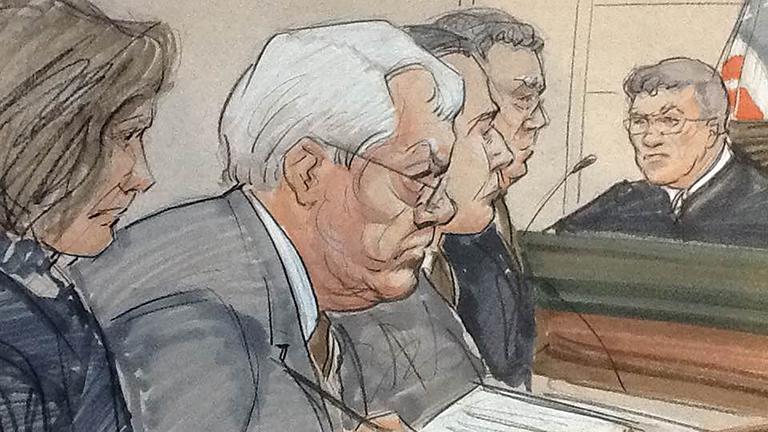 Could Sexual Abuse Allegations Impact Dennis Hastert's Sentence?
April 11: The sexual abuse allegations against Dennis Hastert could send him to prison, even though he has not been charged or convicted of the crime. WBEZ senior news editor Robert Wildeboer explains.
---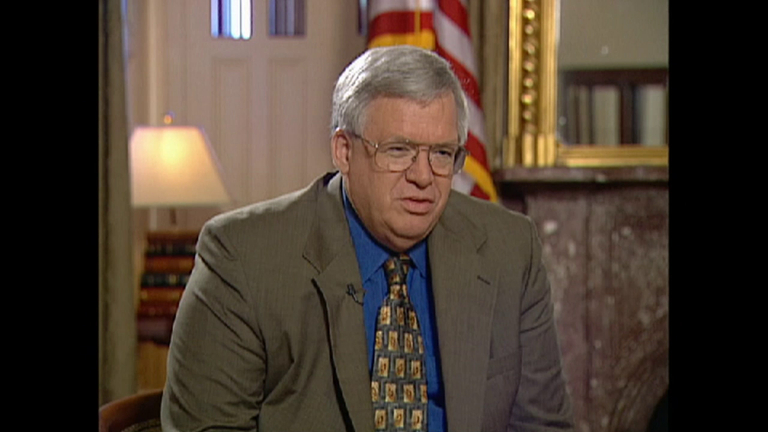 Reporters Shine Light on alleged Victims in Dennis Hastert Case
April 11: Recent court documents claim former U.S. House Speaker Dennis Hastert sexually abused five students. We talk with a Chicago Tribune reporter covering the case.
---