A new law in Illinois eliminates the statute of limitations for criminal sexual assault against children.
Fighting for that change was personal for Scott Cross, a banker from Wheaton, who last year came forward to publicly confront U.S. House Speaker Dennis Hastert with having molested him as a teenager. At the time, Hastert was Cross's wrestling coach at Yorkville High School.
Cross is the brother of former Illinois House Republican Leader Tom Cross, a political protégé of Hastert's.
Cross didn't tell his brother, parents or any other members of his family about the abuse until 37 years later, after Hastert was indicted for flouting a federal banking law—he'd been withdrawing money to essentially buy the silence of another former student, identified only as "Individual A," who he had also sexually abused decades prior.
In his prepared statement to Illinois lawmakers during a hearing on the statute of limitations law (Senate Bill 189/Public Act 100-0080), Cross said that Hastert was a prime example for "why every legal and prosecutorial tool should indefinitely be on the table."
"Until he was out of options before a Federal judge, Hastert was trying to silence those he abused and sought to avoid any punishment beyond shame and ridicule. This is the conduct the current statute of limitations tolerates," Cross wrote. "(Sexual predators) know no bounds, have no decency and are devoid of morals. That's why the Illinois General Assembly should provide sexual predators no safe harbor under the law based on arbitrary deadlines established by the stroke of a pen. It should offend everyone's faith in the judicial system that Illinois' laws today would still allow child molesters to avoid prosecution for heinous acts of sexual abuse, because a survivor didn't come forward in time."
Illinois law previously required childhood sexual assault crimes to be prosecuted before someone turned 38 (or within 20 years of the accuser turning 18). The deadline would only be lifted under two qualifying circumstances: a mandated reporter failed to do their duty in reporting to the Department of Children and Family Services, or if there was physical evidence that had been taken at the time of the alleged assault.
"These limitation started to be questioned when we understood more about the impact that child sexual abuse has on the victim," said Polly Poskin, director of the Illinois Coalition Against Sexual Assault. "And that's where Scott fits in. He couldn't come forward (as a child). Because why? Because the couch was a coach: Respected in the community, respected as a teacher, a friend of the family, of the entire community."
Cross cannot take any criminal legal action against Hastert–the law only lifted the statute of limitations for ongoing cases, and those going forward.
"In America, since we're a country of law and order, what you never want to do is prohibit people's access to the law," Poskin said. "You can't promise (child sex abuse victims) outcomes, you can't promise them justice ... but you can indicate to them that the law says you have access to seek redress of your grievance."
Cross will travel to Washington D.C. next week as part of his now ongoing advocacy work on behalf of child victims of sexual assault.  
Follow Amanda Vinicky on Twitter: @AmandaVinicky
---
Related stories: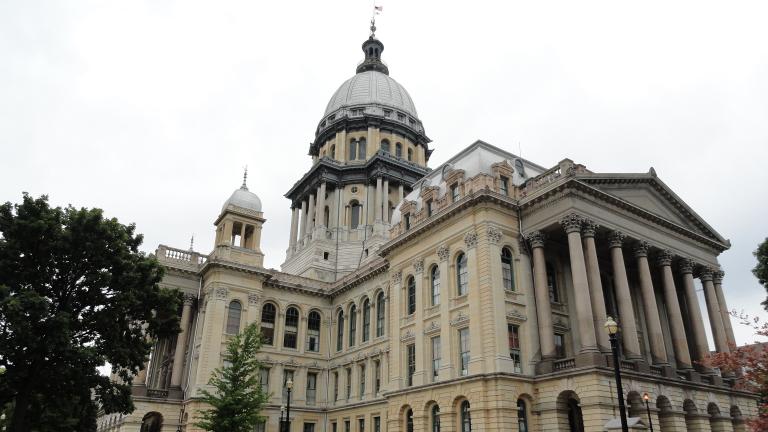 Illinois Eliminates Statutes of Limitations on Child Sex Abuse Crimes
Aug. 14: "This law sends a message to survivors of felony child sex crimes that it is not too late to come forward," said Polly Poskin, executive director of the Illinois Coalition Against Sexual Assault, in a statement.
---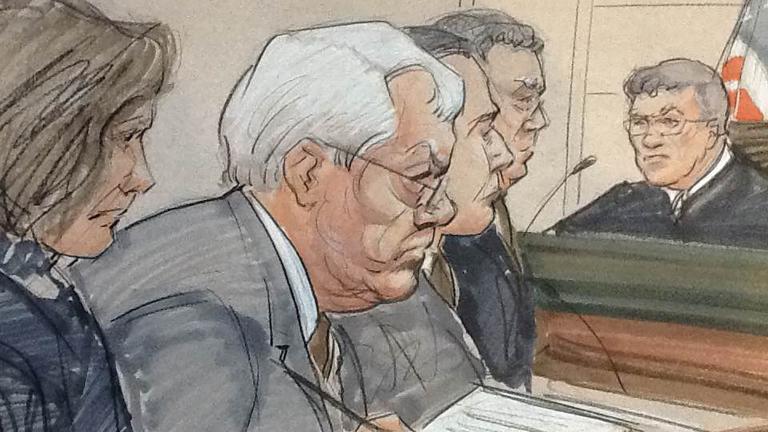 Dennis Hastert Relocated to Illinois to Serve Remaining Prison Sentence
July 18: The disgraced former U.S. House speaker, sentenced last year to 15 months in prison, returns to Chicago to serve the remainder of his sentence.
---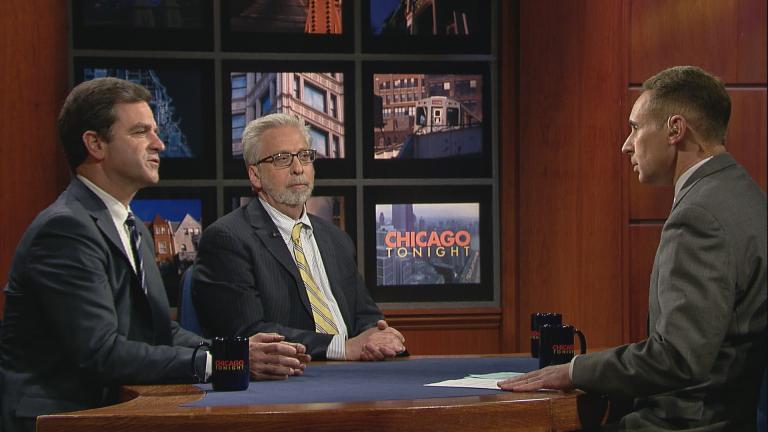 Analyzing Dennis Hastert's Sentencing and the Legal Questions Raised
April 27, 2016: While Dennis Hastert admitted to sexual abuse allegations in court Wednesday, he did not see any related charges because the statute of limitations had passed.
---