The video cannot be displayed.
It has already cut its school year short and now Chicago State University is warning of hundreds of layoffs. The university's chancellor says the school is in shock because the state budget stalemate has starved it of funding. But is the 150-year old-school in danger of closing?
The school will not close its doors, according to CSU President Thomas Calhoun. This comes despite the directive Tuesday that all employees turn in their keys in anticipation of layoffs to come next month. Calhoun says absent a state budget agreement on some funding, layoffs will number in the hundreds – out of 900 total employees – because the school will not be able to meet payroll come April.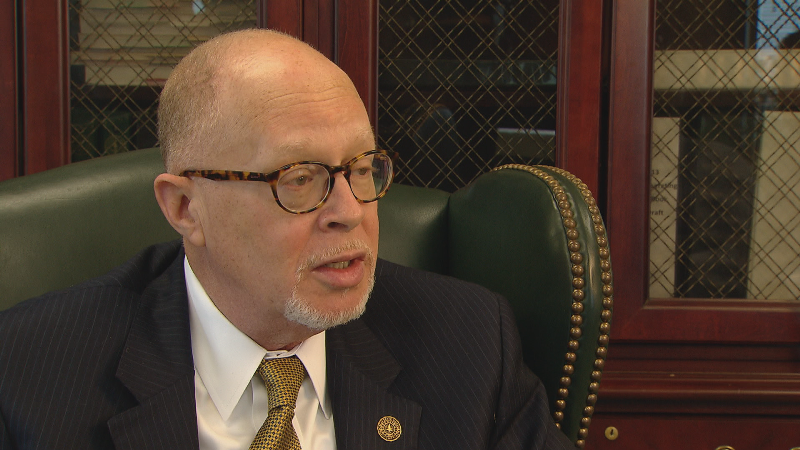 Thomas Calhoun But the summer semester will still go on and the school will be funded solely by summer tuition. That amounts to about one-third of the money they usually have because the state of Illinois is holding up $36 million of the school's $100 million total operating budget.
Nonetheless, Calhoun says the school will not turn away students who are looking to continue their education with the university.
"All of the students who want to get an education at Chicago State University will be able to do so," Calhoun said. "We are vigorously recruiting students for the fall. There are potentials for larger classes, for faculty to have heavier teaching load. Obviously, we're in an extraordinary financial circumstance where we have to recreate ourselves."
But students there say they still fear they will not be able to complete the education they've invested in and are taking action.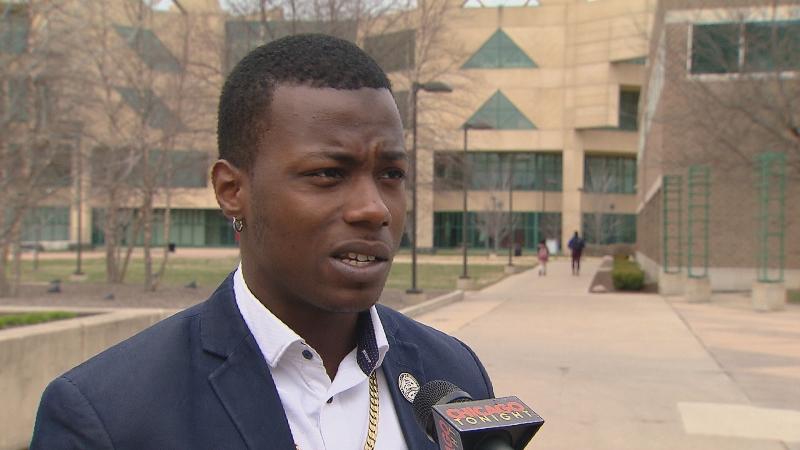 Anthony Mead "Going down to Springfield and lobbying, marching, protesting, shutting down 95th, all are significant actions to keep the school open," said Anthony Mead, a junior at Chicago State University. "We are fighting to maintain higher education."
The school has already effectively canceled spring break and will end the year on April 28, with some students going through commencement ceremonies before their finals are over. Calhoun says many of the laid off professionals will be hired back in the fall – when the university will rely on tuition money to keep the school running.
But still, Calhoun says the state budget impasse has caused chaos for his staff and students.
"I'm profoundly shocked at the apparent willingness to suffocate higher education in the state of Illinois, while at the same time, the governor, speaking about the economic future and desire, has not seen fit to fund the very engine that contributes the most."
There have been some attempts to fund Chicago State University by both parties this year, in lieu of an overall budget.  An effort by Democrats in the General Assembly failed because it failed to get support from Republicans and the governor, who accused Democrats of trying to spend money that didn't exist.
Gov. Bruce Rauner Wednesday points to a bill filed by lame-duck Rep. Ken Dunkin that would provide $160 million to Governors State, Eastern Illinois and Chicago State universities by tapping into special funds designated for other purposes.
The governor says he is pushing for that bill to stave off the Chicago State layoffs.
"We have a bipartisan bill that has been introduced in the General Assembly by Democrats and Republicans," Rauner said. "We could use special purpose funds that are excess, not needed for their special designation, to fund Eastern Illinois, Chicago State and other schools that are struggling financially."
The layoffs at Chicago State University would start April 30.
---
Related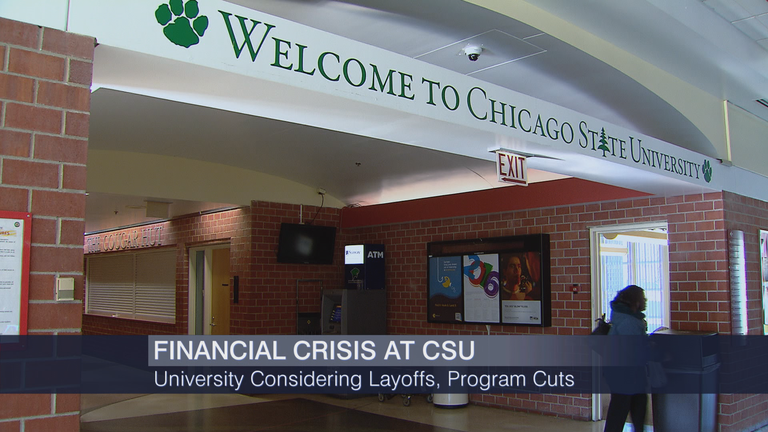 Chicago State University President on School's Financial Crisis
Feb. 16: Amid the budget stalemate, many public universities have been operating without funding from the state. Chicago State University has gone most of the fiscal year without a third of its budget. CSU President Thomas Calhoun Jr. tells us what's at stake.
---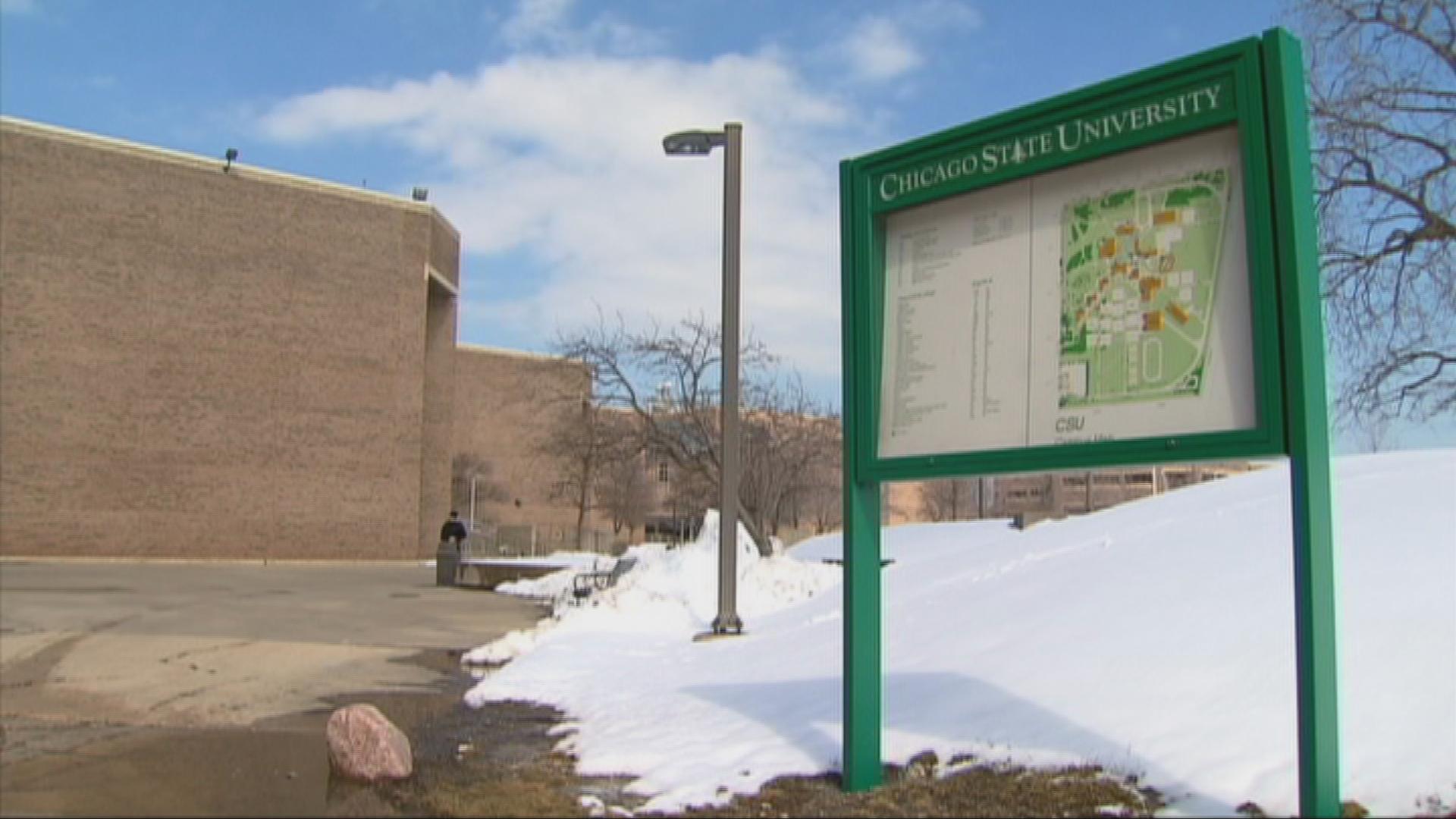 Public Universities Feeling the Cash Crunch in Illinois
Jan. 20: Many Illinois college students face the loss of their MAP grants because of the state's fiscal crisis, and Chicago State University says it won't be able to make payroll in March. Amanda Vinicky joins us with details.
---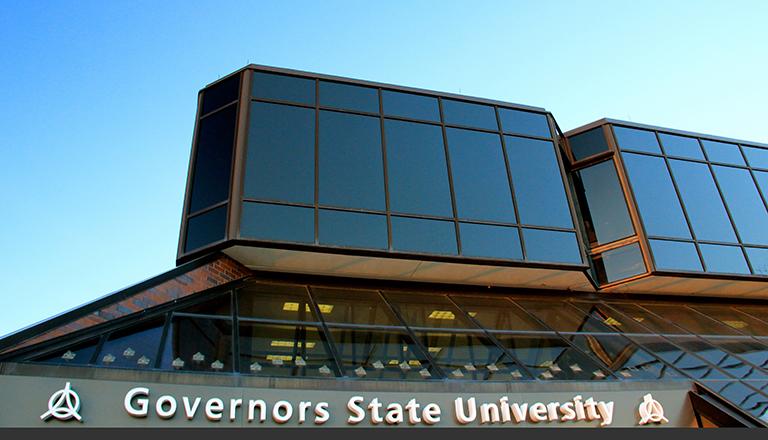 State Universities Under Strain as Budget Stalemate Enters 7th Month
Jan 12: With the state budget standoff in its seventh month and little apparent urgency from Springfield, we talk with the presidents of Governors State and Northeastern Illinois Universities as the funding crisis deepens.
---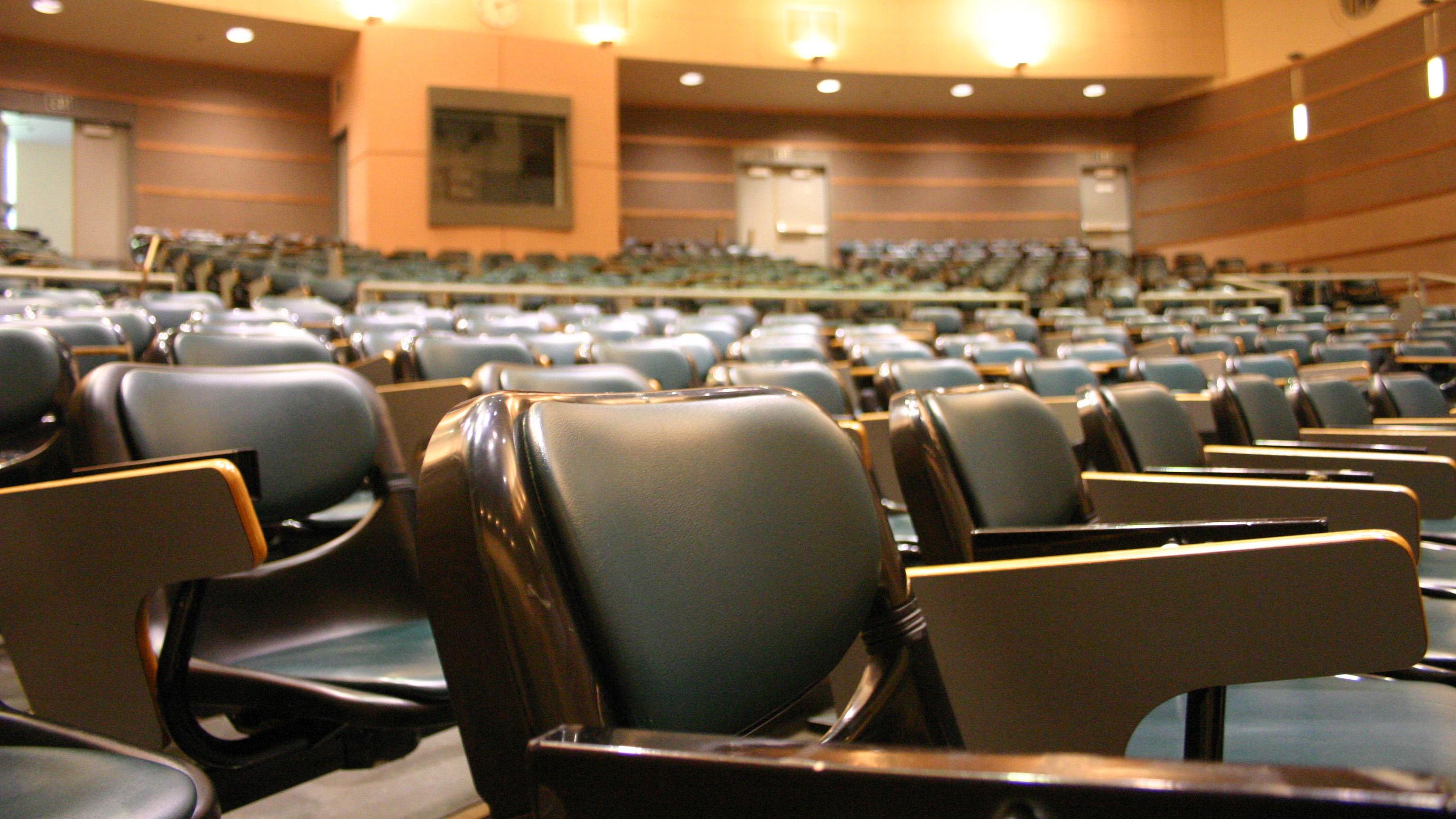 How Illinois' Budget Stalemate is Impacting Public Universities
Nov. 17: Public universities in Illinois have received no state funding since the budget standoff began in July. We hear from four university presidents on the impact the budget crisis is having on their campuses.
---