With its first proposed lakefront site ensnared in a legal battle, a plan has emerged to replace McCormick Place East with the Lucas Museum of Narrative Art.
The new location still faces legal, regulatory and monetary hurdles, and it's unclear whether parkland advocates and Chicagoans will buy in.
Chicago Tribune architecture critic Blair Kamin joins "Chicago Tonight" to discuss the proposed location, as well as architecturally significant churches like St. Adalbert's in Pilsen that preservationists warn are at risk.
Another Site for the Lucas Museum?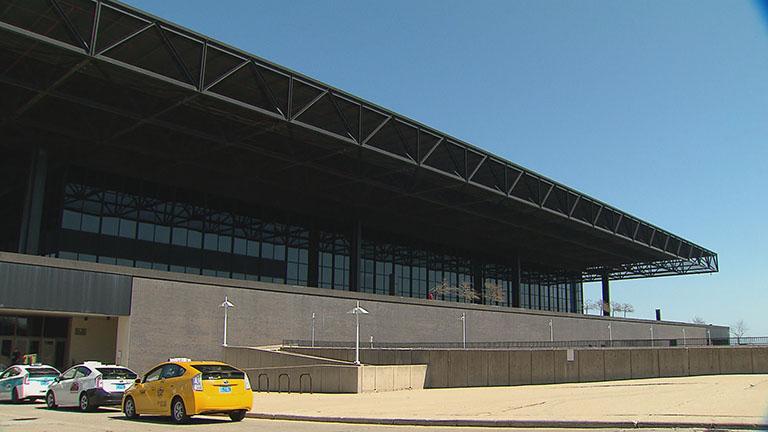 A new proposal recommends demolishing McCormick Place East to make way for the Lucas Museum of Narrative Art.
"This is a big idea with a big, big price tag," Kamin said.
With the ongoing legal battle between the museum and preservation group Friends of the Park, there's been some back-and-forth on the proposed lakefront location of the museum.
Kamin said while McCormick Place East shouldn't be torn down without a good reason, it might be a viable option.
"Demolishing the McCormick Place East building rids the lakefront of a building that has been called the 'Berlin Wall of the lakefront' for good reason," Kamin said. "It really serves as a divider between the north and south lakefronts, as well as blocking access from the west."
Kamin said the lakefront used to be considered an appropriate place for commercial spaces.
"Our attitude toward the lakefront has changed since the late '60s, early '70s," Kamin said. "We've gone back to the idea of the lakefront being for recreation and culture, not commerce and industry. This plan is certainly closer to that in spirit than McCormick Place. You've got a museum. It opens up 12 acres of parkland, which is seven more than the first Lucas plan. For those reasons in particular, I think it's worth considering."
Dwindling attendance and soaring maintenance costs are to blame for the recent decision to close St. Adalbert Church in Pilsen, says the Archdiocese of Chicago.
Preservation group Landmarks Illinois just released its annual list of endangered sites that are suffering due to lack of funding and maintenance – and St. Adalbert is on the list.
"This is a real architectural, urban and cultural legacy," Kamin said. "It's an anchor of the Pilsen community."
[Related: Despite Fundraising Efforts, Future of Historic Church Remains Bleak]
Kamin said that Landmarks Illinois is working with the archdiocese, the city, nonprofits and landmark groups in an effort to prioritize the churches to see which should be preserved, repurposed or demolished.
"The point is that it's better to plan now than pray later for a miracle to save these churches," Kamin said. "It's significant that the archdiocese is not talking about demolition, but nonetheless it would be a real shame if this building was shuttered because of its interior, which is a beautiful space."
Kamin said that while demolition is an option, St. Adalbert could be repurposed in a number of ways. It could remain a church, become a concert hall or be sold to a developer, which would transform it into condos.
"That's less preferable because it saves the exterior, but the interior gets chopped up and that means losing the magnificence of the grand space now," Kamin said.
Wrigley Field's Facade Gets a Facelift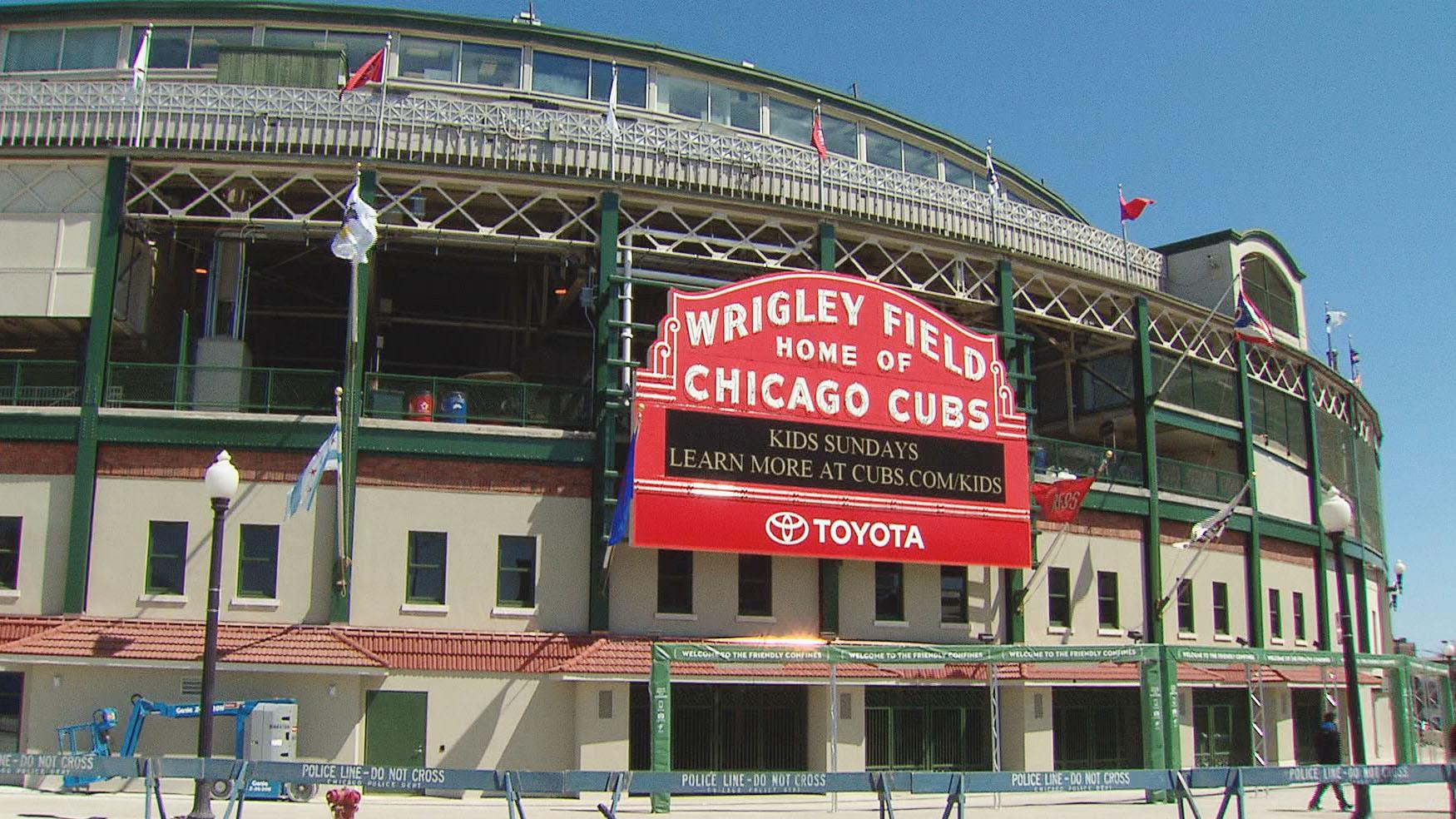 The Cubs season is already off and running, but some of the construction is still under way at Wrigley Field. In addition to the new clubhouse, Wrigley Field's façade also got an upgrade that's an homage to the past.
Kamin said that the renovations removed old concrete panels and chain-link fencing and added original features, like the terra-cotta tile.
But some of the changes were made with recent events in mind.
"The specter of terrorism is shadowing Wrigley," Kamin said. "Now there are the jersey barriers because Major League Baseball is requiring that these places be protected from vehicle-driven bombs and other terrorist attacks. People have to pass through metal detectors. So on the one hand, it's kind of going back to the '20s – the ballpark's heyday. But on the other hand, the realities of the present are making for something not so beautiful, and also inconvenient."
---
Related stories from "Chicago Tonight"
McCormick Place East Proposed as New Site for Lucas Museum
April 15: A new lakefront location for the Lucas Museum of Narrative Art is being proposed in Chicago. Mellody Hobson, wife of movie mogul George Lucas and board member of the Lucas Museum, calls it a "good idea."
---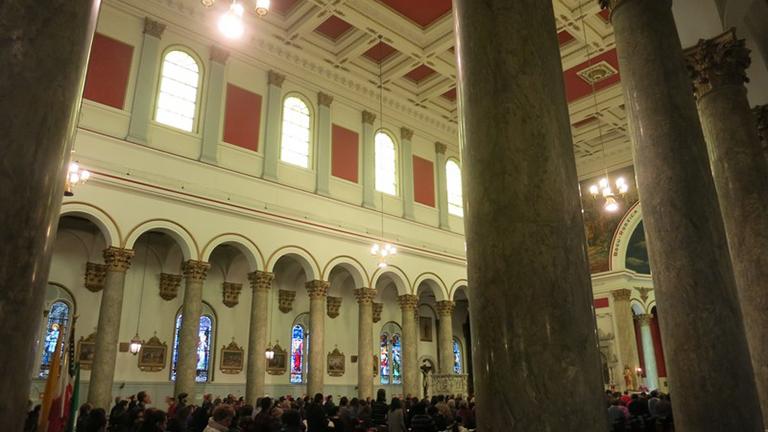 Pilsen, Hyde Park Sites on List of State's Most Endangered Historic Places
April 14: A Catholic church in the Pilsen neighborhood is among 11 sites on this year's list of most endangered historic places in Illinois.
---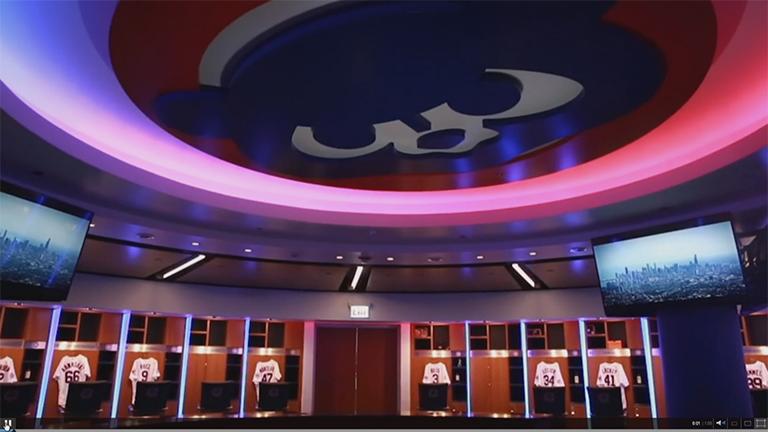 Inside the New Chicago Cubs Clubhouse
April 12: The Cubs have a new clubhouse, and it's one of the biggest and fanciest in all of baseball. Jay Shefsky takes us inside the the state-of-the-art facility.
---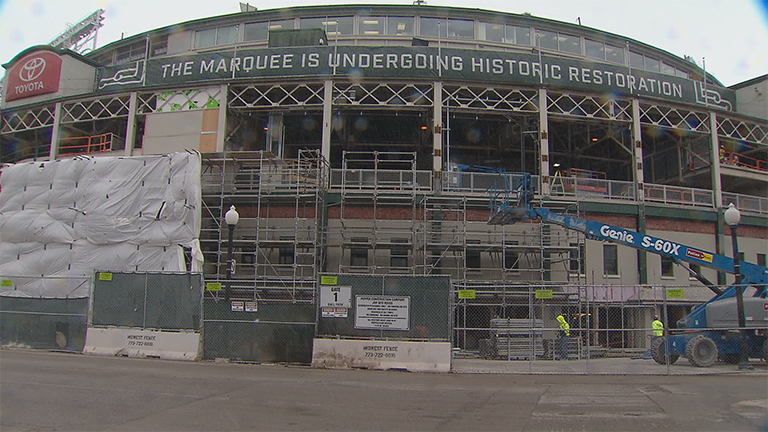 Wrigley Field Construction Continues Ahead of Cubs' Home Opener
April 4: Crews are working around the clock to prepare Wrigley Field for next Monday's home opener. What will be ready to go, and what will continue to be under construction through the season?
---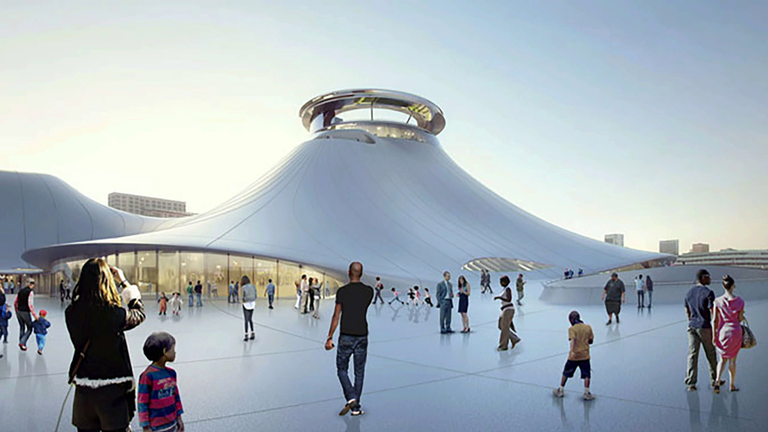 Friends of the Parks Sounds Off On Lucas Museum Lawsuit, Backlash
Feb. 25: Earlier this month, a judge denied the city of Chicago's motion to let Lucas Museum construction begin on its proposed lakefront site. We speak with the head of Friends of the Parks, the nonprofit which filed the lawsuit.
---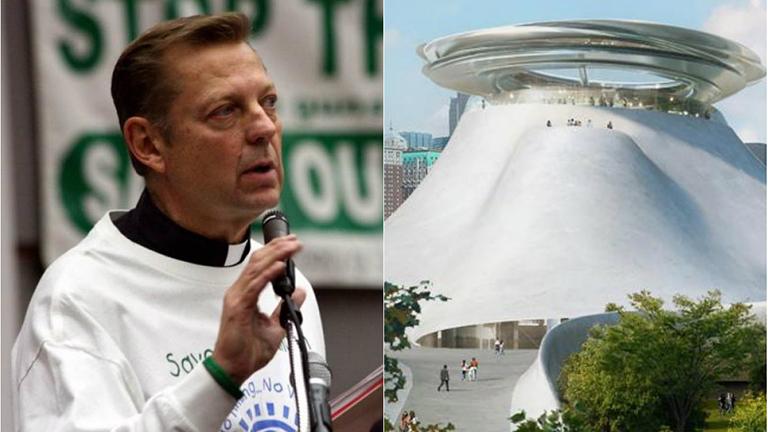 Should the Lucas Museum Be Allowed to Move Forward?
Feb. 23: Fr. Michael Pfleger took to social media on Tuesday to openly criticize nonprofit Friends of the Parks for the continued legal delays preventing film mogul George Lucas from starting construction on his proposed lakefront museum. Do you think the construction holdup is warranted?
---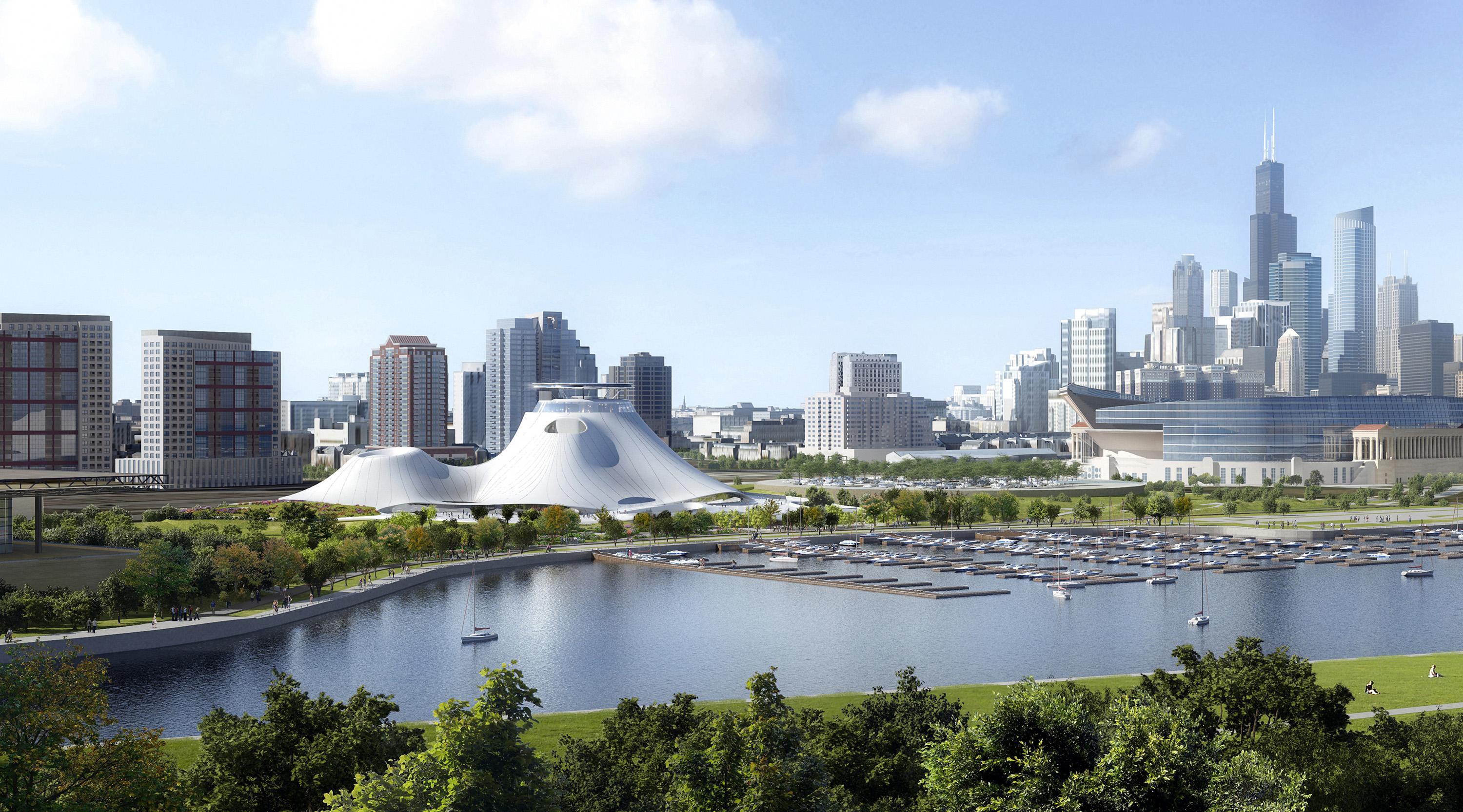 As Lucas Museum Eyes Other Locations, City Pushes for Construction to Begin
Feb. 17: During a Wednesday court hearing, an attorney representing the city of Chicago said museum officials are considering other locations, including other cities for the project.
---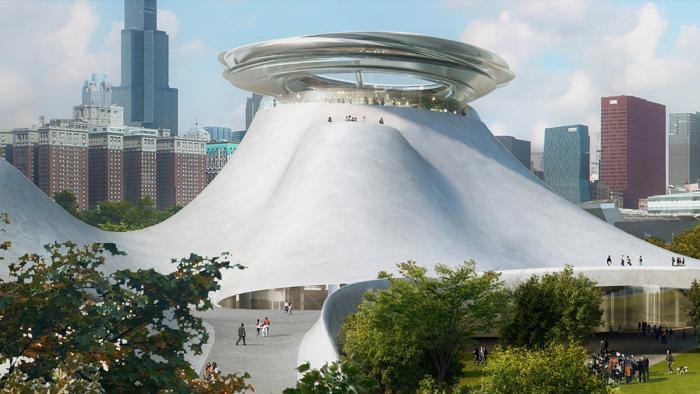 Case Against Lucas Museum Moves Forward
Feb. 4: The city's move to dismiss a case against the Lucas Museum of Narrative Art was thrown out Thursday in federal court, paving the way for a longer fight and potentially delaying the museum's spring construction plans.
---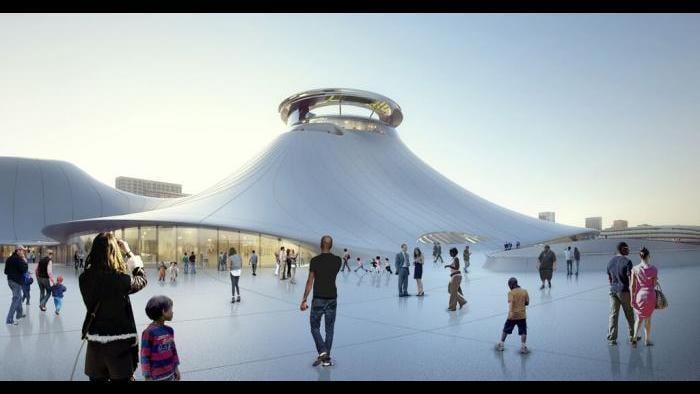 Lucas Museum Passes City Council, Could Break Ground By Spring
Oct. 28, 2015: Though almost unanimously approved Wednesday, the museum could still be stopped by a pending lawsuit.
---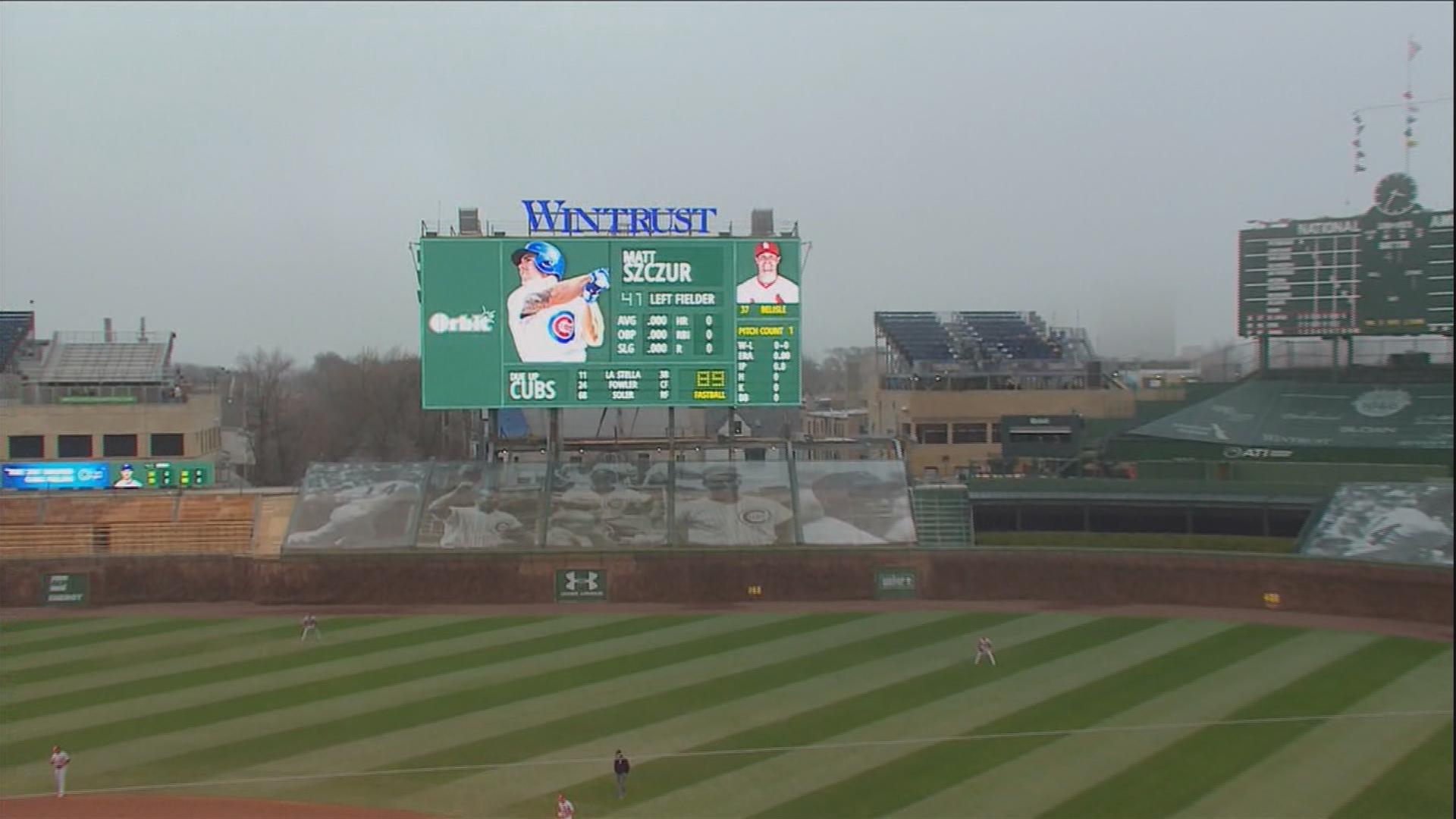 Blair Kamin on Wrigley Changes
April 9, 2015: Chicago Tribune's Pulitzer Prize-winning architecture critic Blair Kamin stops by to discuss the renovation efforts to iconic Wrigley Field, including the new video board.
---