The Wrigley Field renovation includes a much improved new 30,000-square-foot clubhouse for the players. It includes a locker room, a strength and conditioning center, training and hydrotherapy areas, a media interview room, a player lounge and dining room. 
And after the Cubs dramatic come-from-behind win Monday night in the home opener, the players retreated into their stunning new clubhouse. 
Jay Shefsky got a not-exactly-private tour this afternoon.
TRANSCRIPT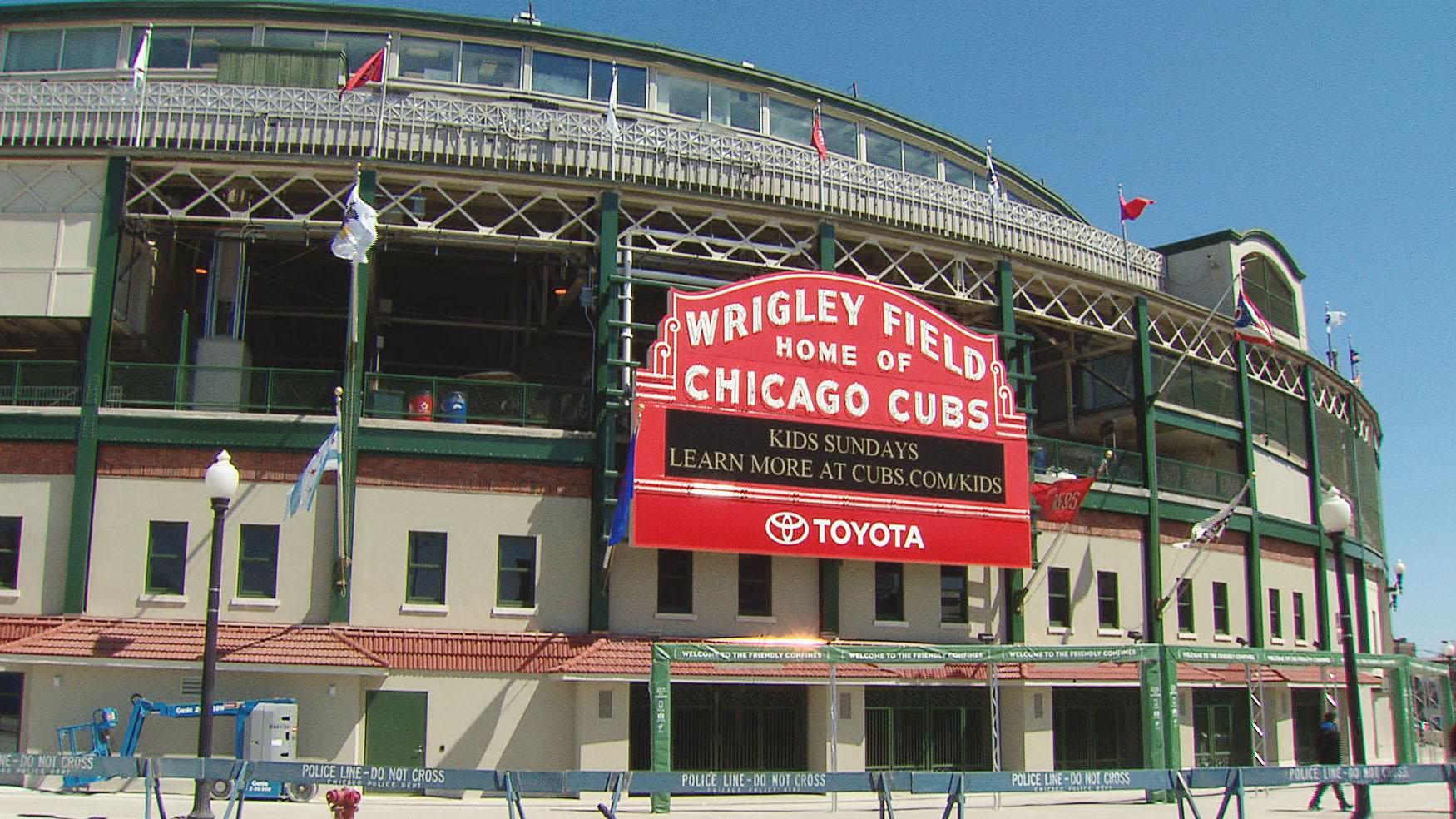 Jay Shefsky: This was announced as the media's only chance to film inside the clubhouse, so we had lots of company. In fact, it felt a little like a Wrigley Field men's room right after a game.
I am not a sports reporter, so first, I had to get a look at the old locker room. 
Alright, I see the need for a new one. If hungry Cubs fans are counting on me to end years of draught, I'd want something nicer than a little room with folding chairs. 
So as part of all the major Wrigley renovation: the new marquee, the scoreboard, bleachers, security and even some fresh green paint, Cubs players will now have the digs that Cubs brass think they deserve. The Cubs themselves got a first look at the luxurious, circular clubhouse Sunday night when they returned from Phoenix.
Video of the Cubs clubhouse, courtesy of the Chicago Cubs:
---
Theo Epstein, Cubs president of baseball operations: The circle set up – all the positions are equal, just as with the way we run our club and the way our players operate. There's no one player that is a loftier position or loftier stature than any other player. They're all equals. They're all teammates.
Shefsky:  The new clubhouse is actually outside the park. It's 30,000 square feet – nearly triple the size of the old one. And it's right here, under this plaza. 
Aside from the locker room, there's a strength and conditioning center, training and hydrotherapy areas.
Epstein: It's a great feeling to know that our players have everything possible at their disposal to get stronger, to get faster, to get better prepared for the game without injuries. You make a nice, roomy, attractive, fully-stocked, state-of-the-art place for guys to work out, they're going to work out more.
Shefsky: And all of this, they say, helps recruiting.
Epstein: For years, we've had to hope that we could go visit the free agent instead of having them come to Chicago. A couple of our players were already joking that we're going to have to turn free agents away. They think their friends around the league are all going to want to play here when they hear about how nice this clubhouse is.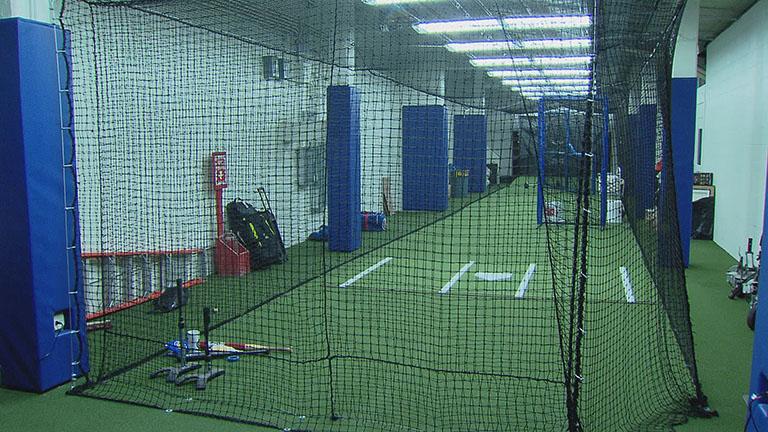 Shefsky:  By the way, that old locker room is now a batting cage. Expectations have perhaps never been higher for the Cubs this early in the season. As they deal with the pressure of a century of a city's hopes and dreams, at least they'll have a much nicer place to hang out before and after the games. 
Epstein: They spend a lot time in the clubhouse – I think about 81 games and many, many hours before and after each game, so it was important to get this right.
---
Related 'Chicago Tonight' content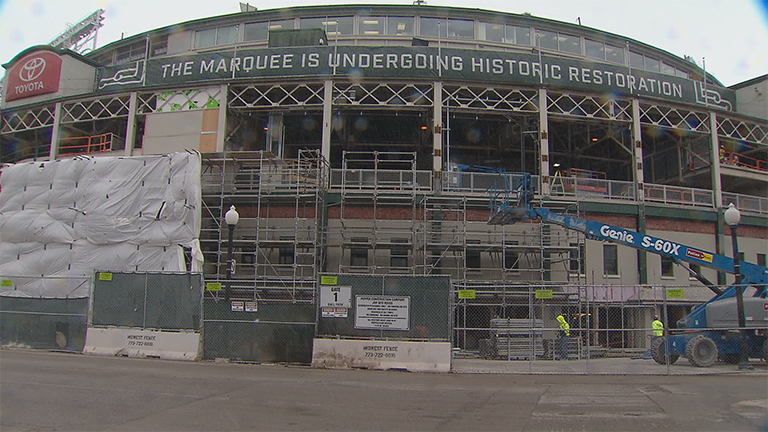 Wrigley Field Construction Continues Ahead of Cubs' Home Opener
April 4: Crews are working around the clock to prepare Wrigley Field for next Monday's home opener. What will be ready to go, and what will continue to be under construction through the season?
---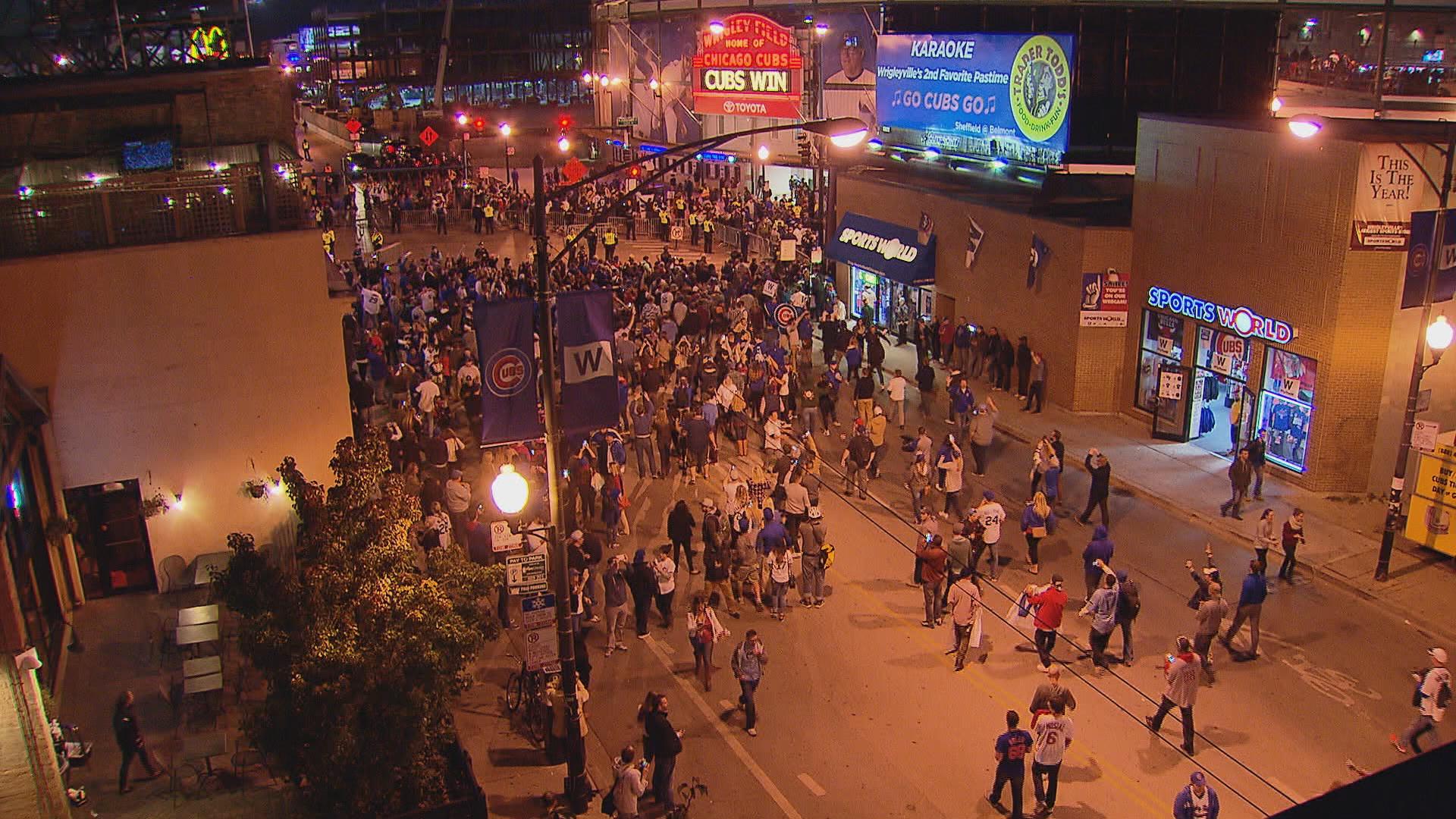 Chicago Cubs to Heighten Wrigley Field Security Measures in 2016
Jan. 18: While the start of the Major League Baseball season is still nearly four months away, the Cubs have aleady made headlines in 2016 with plans to beef up security around Wrigley Field. Joining us to talk about the proposed changes is Crain's Chicago Business sports business reporter Danny Ecker.
---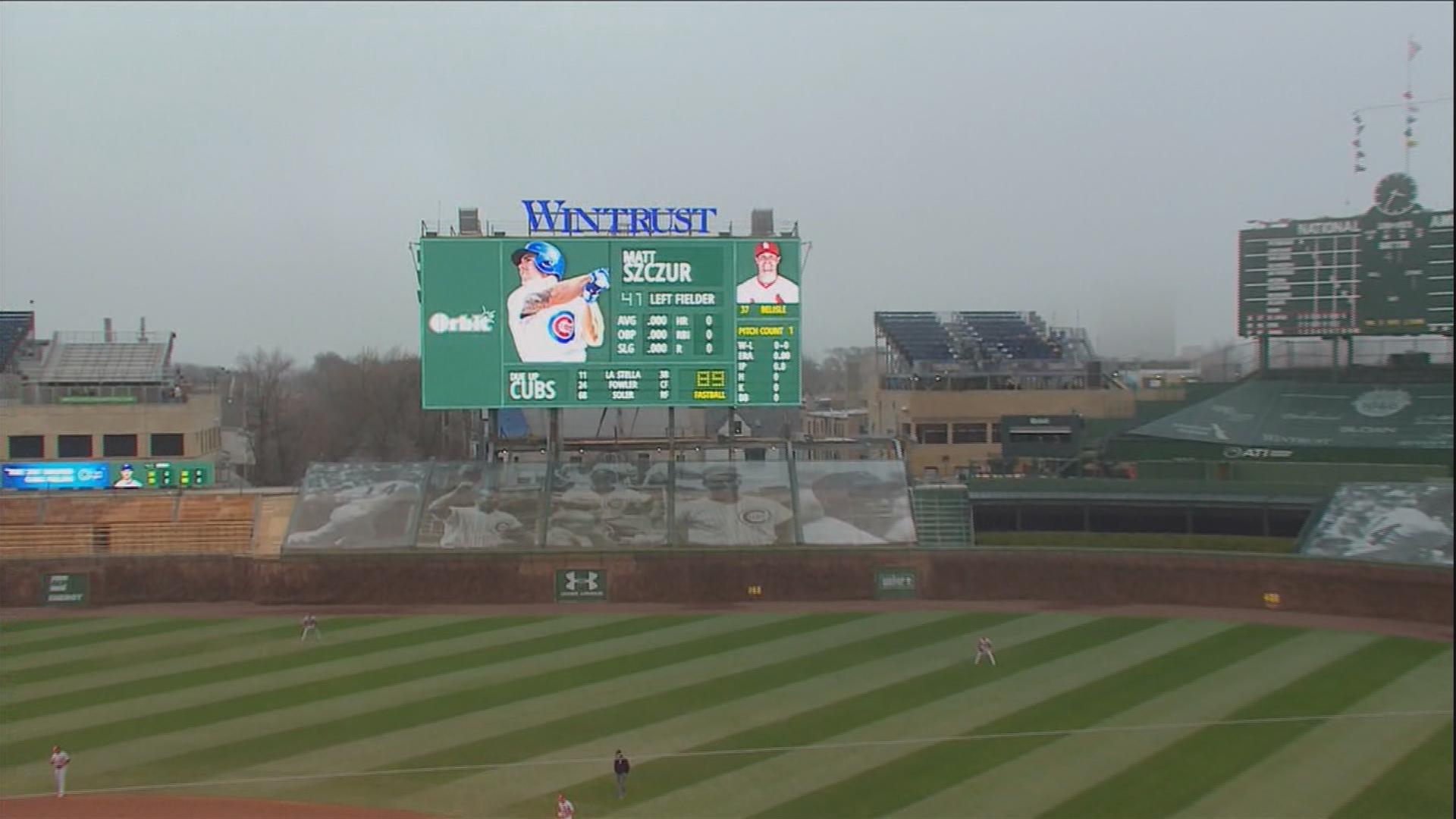 Blair Kamin on Wrigley Changes
April 9, 2015: Chicago Tribune's Pulitzer Prize-winning architecture critic Blair Kamin stops by to discuss the renovation efforts to iconic Wrigley Field, including the new video board.
---
Construction Begins at Wrigley
Sept. 29, 2014: The long anticipated $575 million renovation of Wrigley Field began without a lot of fanfare. Why? And what will the ballpark look like?
---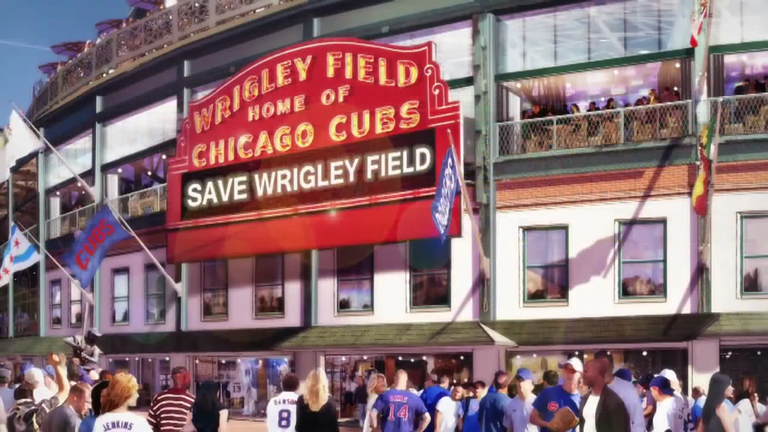 Wrigley Field's Fate Decided
July 10, 2014: The Chicago Landmarks Commission voted unanimously to allow Wrigley Field to undergo a $575 million renovation and expansion that has caused considerable controversy between the Cubs owners and rooftop owners.
---