McCormick Place East is being proposed as an alternative location for the Lucas Museum of Narrative Art. (TonyTheTiger at English Wikipedia)
A new lakefront location for the Lucas Museum of Narrative Art is being proposed in Chicago.
Mayor Rahm Emanuel wants to demolish the McCormick Place East building and build the Lucas Museum on the south end of the site where the Arie Crown Theater currently resides, according to the Chicago Sun-Times.
Mellody Hobson, wife of movie mogul George Lucas and board member of the museum, calls the location "a good idea."
"We're trying everything that we can possibly do to keep it in Chicago, which is where I would like it to be, so we've welcomed additional ideas," Hobson said after speaking at an invitation-only event at the Chicago Hilton and Towers on Friday. "This one seems–we still have a lot of challenges–but it could work."
The announcement comes ahead of a hearing scheduled for April 19 on the ongoing battle between the museum and preservation group Friends of the Parks, which argues that the proposed 17-acre lakefront site for the museum, just south of Soldier Field, violates the state's public trust doctrine.
"Friends of the Parks appreciates that the city of Chicago finally reached out to us yesterday with the mayor's new idea for the Lucas Museum. We will discuss and analyze this new information while we review the discovery materials we also just received from the city this week," Lauren Moltz, board chair of Friends of the Parks, said in a statement. "Friends of the Parks will continue in our commitment to preserve, protect, promote and improve the use of our parks and in our historic role in upholding the principles that have fostered the jewel of a lakefront that we all enjoy."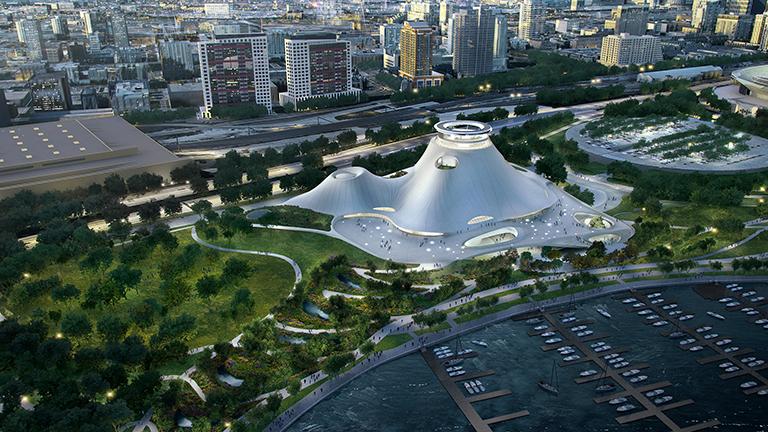 Rendering of the Lucas museum. (Courtesy of the Lucas Museum of Narrative Art)
While Hobson has said the ongoing court battle isn't a concern, it's led to the consideration of other cities. It's been reported that San Francisco, Los Angeles and Oakland, California are possibilities for the museum's construction.
"We've been very forthright that we have to consider other alternatives because we have to get it built," Hobson said. "We have to get through the court case but it's a couple years of an effort, so my husband wants this museum built in his lifetime, and so we have to keep that in mind. We don't have an endless amount of time."
Could Chicago risk losing the museum if things don't get started by a certain date?
Not exactly.
"We haven't set a deadline," Hobson said. "We are not looking at it that way. We're trying to just find the best outcome."
For Hobson, that outcome would be Chicago.
"I've been unabashed about my loyalty, support and enthusiasm for Chicago being the site. I'm the one who talked George into considering Chicago," she said. "I still think Chicago is the best location and I'm very hopeful that we can all work together to make it happen. But I can't get it done by myself."
Follow Kristen Thometz on Twitter: @kristenthometz
---
Related stories from "Chicago Tonight"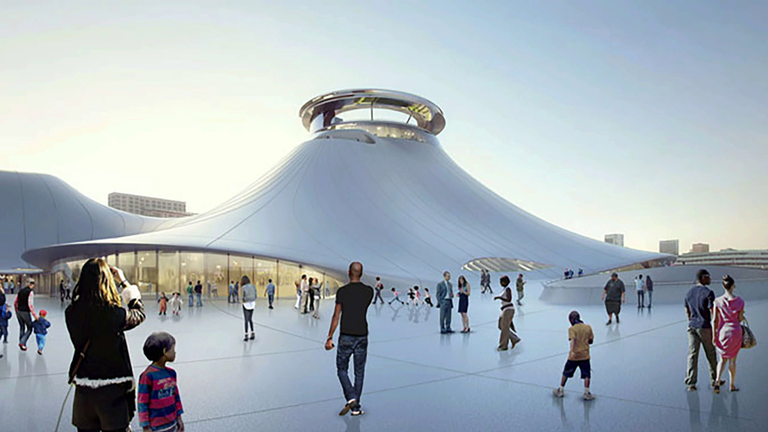 Friends of the Parks Sounds Off On Lucas Museum Lawsuit, Backlash
Feb. 25: Earlier this month, a judge denied the city of Chicago's motion to let Lucas Museum construction begin on its proposed lakefront site. We speak with the head of Friends of the Parks, the nonprofit which filed the lawsuit.
---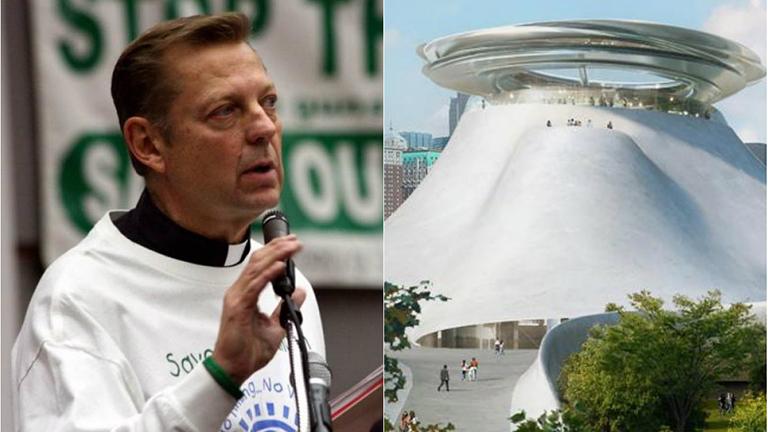 Should the Lucas Museum Be Allowed to Move Forward?
Feb. 23: Fr. Michael Pfleger took to social media on Tuesday to openly criticize nonprofit Friends of the Parks for the continued legal delays preventing film mogul George Lucas from starting construction on his proposed lakefront museum. Do you think the construction holdup is warranted?
---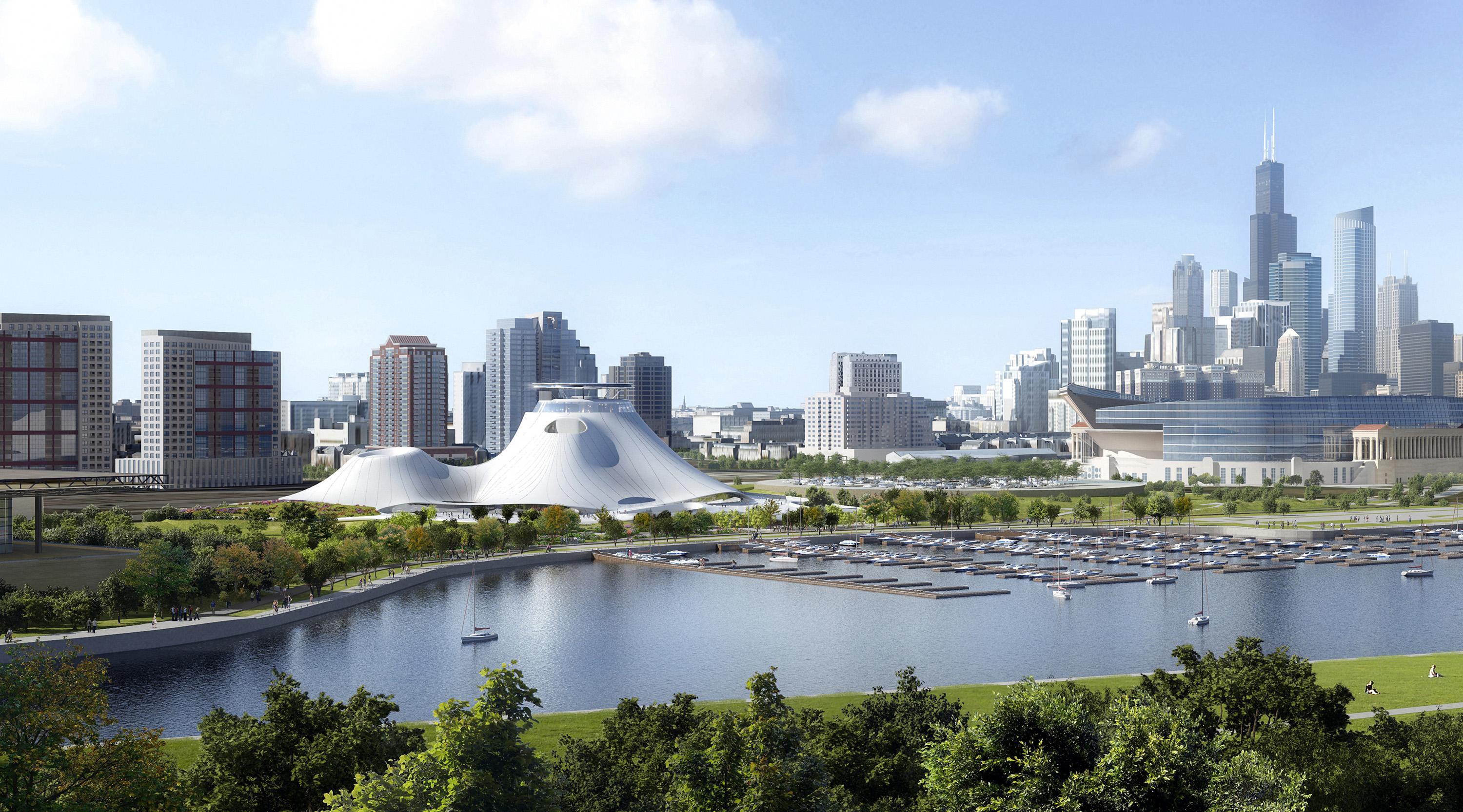 As Lucas Museum Eyes Other Locations, City Pushes for Construction to Begin
Feb. 17: During a Wednesday court hearing, an attorney representing the city of Chicago said museum officials are considering other locations, including other cities for the project.
---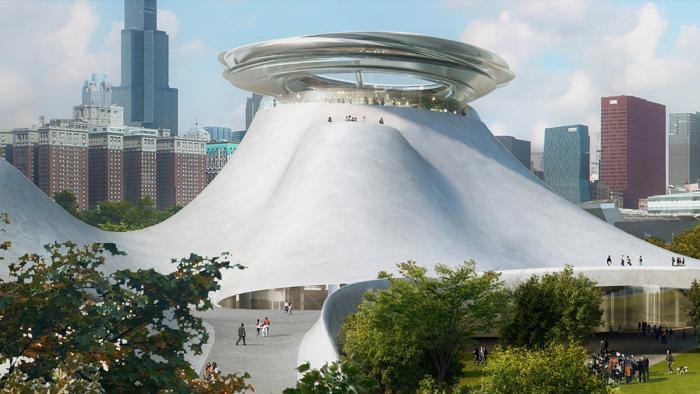 Case Against Lucas Museum Moves Forward
Feb. 4: The city's move to dismiss a case against the Lucas Museum of Narrative Art was thrown out Thursday in federal court, paving the way for a longer fight and potentially delaying the museum's spring construction plans. 
---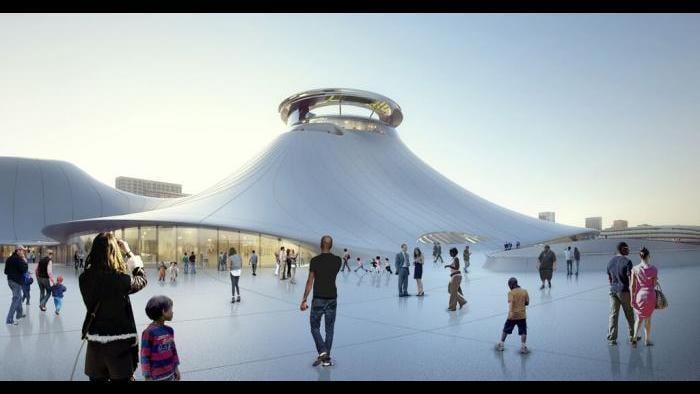 Lucas Museum Passes City Council, Could Break Ground By Spring
Oct. 28, 2015: Though almost unanimously approved Wednesday, the museum could still be stopped by a pending lawsuit.
---