A groundbreaking Chicago architect has been awarded the Gold Medal from the American Institute of Architects, a prestigious honor previously given to luminaries like Louis Sullivan, Frank Lloyd Wright and Mies Van Der Rohe.
Chicagoans not familiar with the name Carol Ross Barney almost certainly have experienced some of her work.
Barney says that work is guided by a utopian vision to use architecture to better people's lives.
"Every space needs good design," Barney said. "The amount of benefit to the quality of life that well-designed environments create is extraordinary."
Barney founded her architecture firm 41 years ago. Instead of high-profile buildings for wealthy clients, she has chosen to focus on public parks, schools, government buildings and basic infrastructure.
"We're not doing museums or fancy houses, we're doing everyday places and spaces, and that's a very valuable idea," she said.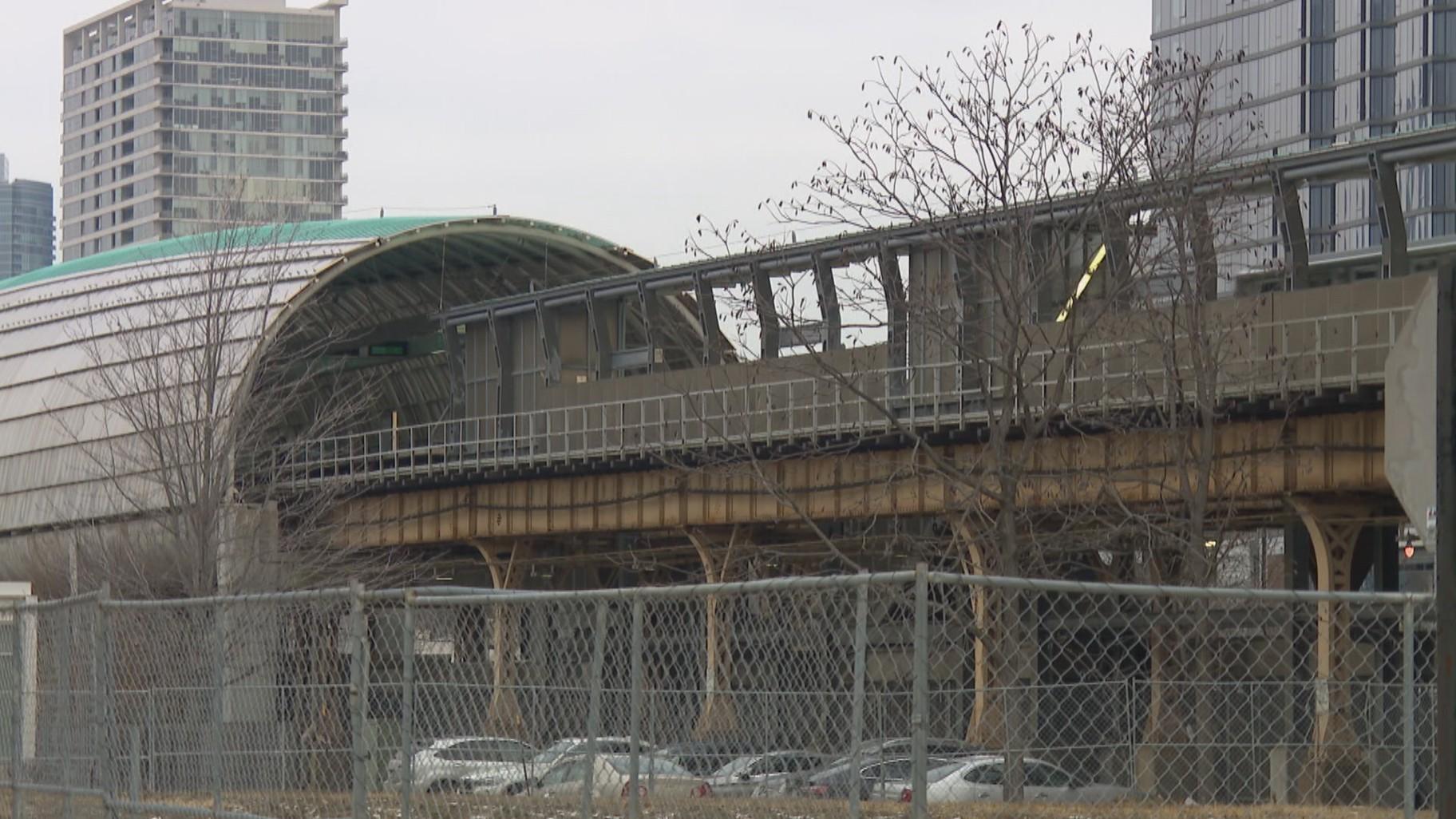 The Cermak-McCormick Place CTA Green Line station. (WTTW News)
Her firm has designed 20 CTA stations, including the tubular Green Line station on Cermak Road near McCormick Place.
Barney has also designed multiple McDonald's franchises, including the Chicago flagship in River North that took the place of the famed Rock 'N' Roll McDonald's. It's the first ever certified LEED platinum fast food franchise. She says McDonald's is one of her favorite clients, because it gives her the opportunity to build spaces that can be enjoyed by everyone.
"Not only that, they should be healthy spaces," Barney said. "Centers of community. Sustainable."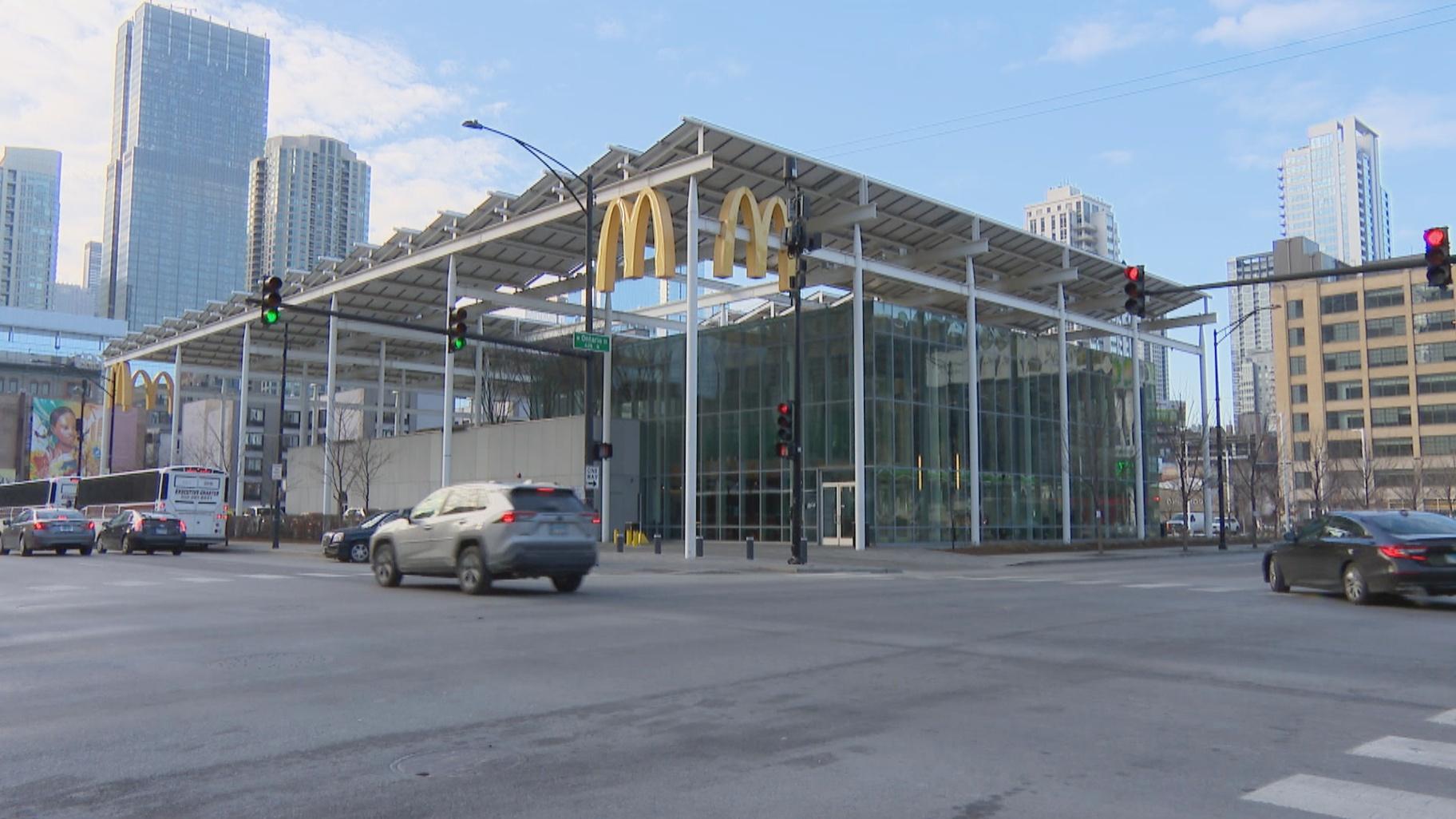 Carol Ross Barney designed the flagship McDonald's location at 600 N. Clark St., Chicago. (WTTW News)
Perhaps her most transformative project to date is the Chicago Riverwalk. It was a project Barney says she dreamt about her entire life.
"I thought it would be transformative job, but I did not anticipate how transformative it would be," she said.
Barney says the Riverwalk — like all of her work — began with the need to solve multiple problems. For one, there wasn't enough land to build on. So, the city got permission to build floating walkways out on the river.
Second, she wanted each city block to have its own distinct theme.
"One is a harbor, one is a beach, one is a theater, one features natural plants," she said.
Pulitzer-winning former Chicago Tribune architecture critic Blair Kamin says it's almost a miracle to take on giant public projects and make them stand out architecturally.
"They're on public budgets with bureaucratic agencies, and yet she's managed to negotiate that thicket and raise the level of all of these projects to the level of art, and that's no small thing," Kamin said.
Perhaps her most daunting project was the rebuilding of the Oklahoma City Federal Building after the 1995 bombing. Barney says she got her ideas from talking to the people that worked in the building and survived.
"I think they weren't really happy about the idea of going back to that site. But they didn't want to be scared away," she said. "So the idea behind the building was we had to create one that was safe and strong, but still invited open government and invited you in."
The American Institute of Architects awarded Barney its most prestigious award this year, putting her among the ranks of Chicago luminaries like Frank Lloyd Wright, Louis Sullivan and Mies Van Der Rohe. The organization cites her "architecture that betters the daily life of all who interact with it. With her focus on design excellence, social responsibility, and generosity, Barney is an unrivaled architect for the people."
Kamin says the award shows how great architecture is much more than designing buildings.
"Carol's contribution is different, it's more about spaces and objects, and that's where she's excelled," he said.
Barney says she takes particular pride in being only one of three women to receive the prize — recalling that she was one of 12 women out of 312 students in her first architecture course at the University of Illinois.
"It's a man's profession. I say that with some trepidation because it's changing," she said. "But it's still tough for women professionals. So I'm really glad to win it for that reason."
Barney says some of her biggest projects might still be ahead of her, including the design of the new DuSable Park, just off Lake Shore Drive and south of Navy Pier.
And there is also a project in the Loop she can't talk about quite yet, but one that has the promise to transform the central business district for a generation.
If architecture is primarily about problem solving, Barney says she views the entire craft as the solution.
"Architecture, planning and design are the main ways we can solve the problems of our planet," she says.
---