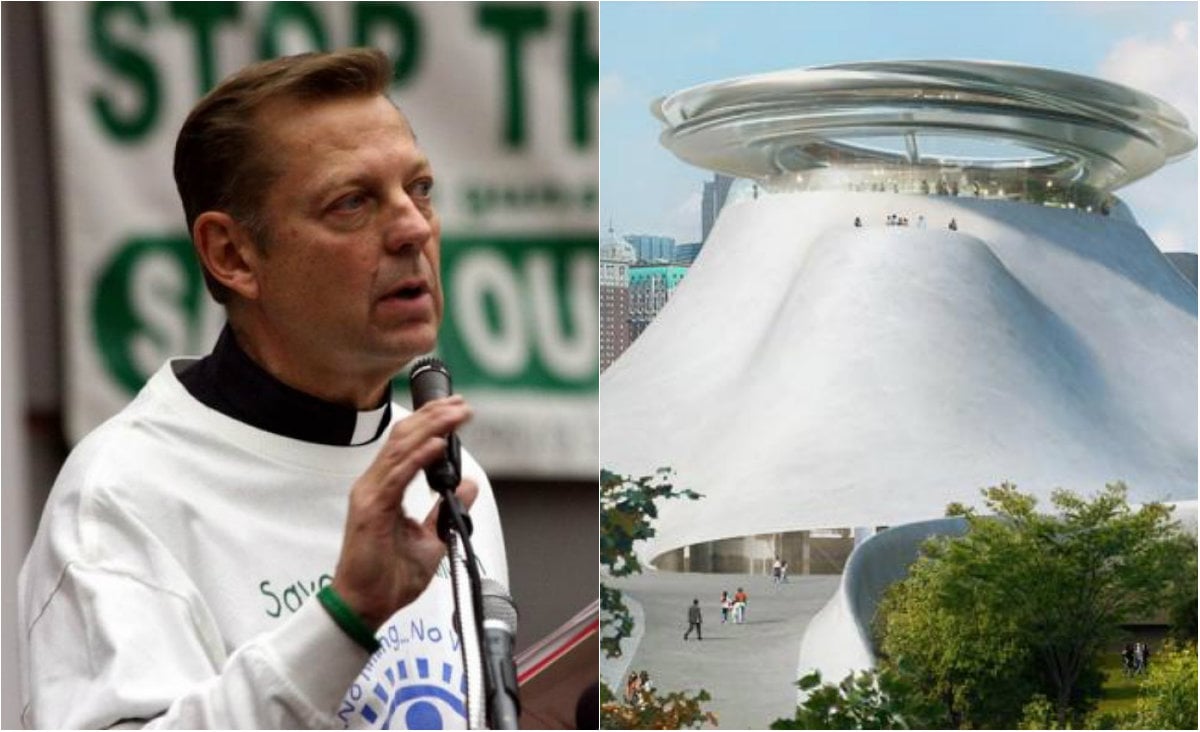 Fr. Michael Pfleger took to Facebook Tuesday morning to openly criticize nonprofit Friends of the Parks for the continued legal delays preventing film mogul George Lucas from starting construction on his proposed lakefront museum.
---
The South Side priest's comments come one week after a federal judge denied the city's request to move forward with construction on the futuristic-looking Lucas Museum of Narrative Art – a 300,000 square-foot project that would sit on 17 acres of lakefront property.
Friends of the Parks has argued the museum's location violates the state's public trust doctrine, which maintains that the land should be protected and preserved for public use. During last Wednesday's federal court hearing, an attorney from the city stated that uncertainty around the project may cause Lucas to pull the museum from Chicago, according to reporting from the Chicago Tribune.  
Pfleger, whose profile in the New Yorker hit newsstands this week, has not publicly commented on the issue until now. He said his Facebook post was meant to be a push for transparency around Friends of the Parks' board members.  
"Who are they? Where do they live and how diverse are they? Do they represent Chicago?" Pfleger said in a phone interview Tuesday. "When I saw that there's a possibility we could lose [the Lucas Museum], in my mind this would be a travesty. My thing is, if you're gonna be the protector for the city, we should know who you are."
A longtime advocate against violence on the city's South Side, Pfleger said he'd previously reached out to Friends of the Parks asking for details about the group's board members – both their racial makeup and addresses – but that he'd received no response.
Juanita Irizarry, Friends of the Parks executive director, said the group received no such request. 
"We'd love to talk to him personally and bring him up to speed on all these issues and answer any questions he may have," Irizarry said Tuesday.
When asked if his comments had been directly prompted by the mayor or any other city representative, Pfleger said they had not.  
"Nobody has reached out to me," Pfleger said. "This came from me and conversations I've had with people in my community. Somebody said to me, 'Who the heck is Friends of the Park,' and I said, 'I don't know, that's a good question.'"
 What do you think about the proposed plan? Take our poll below or sound off in the comments section.
---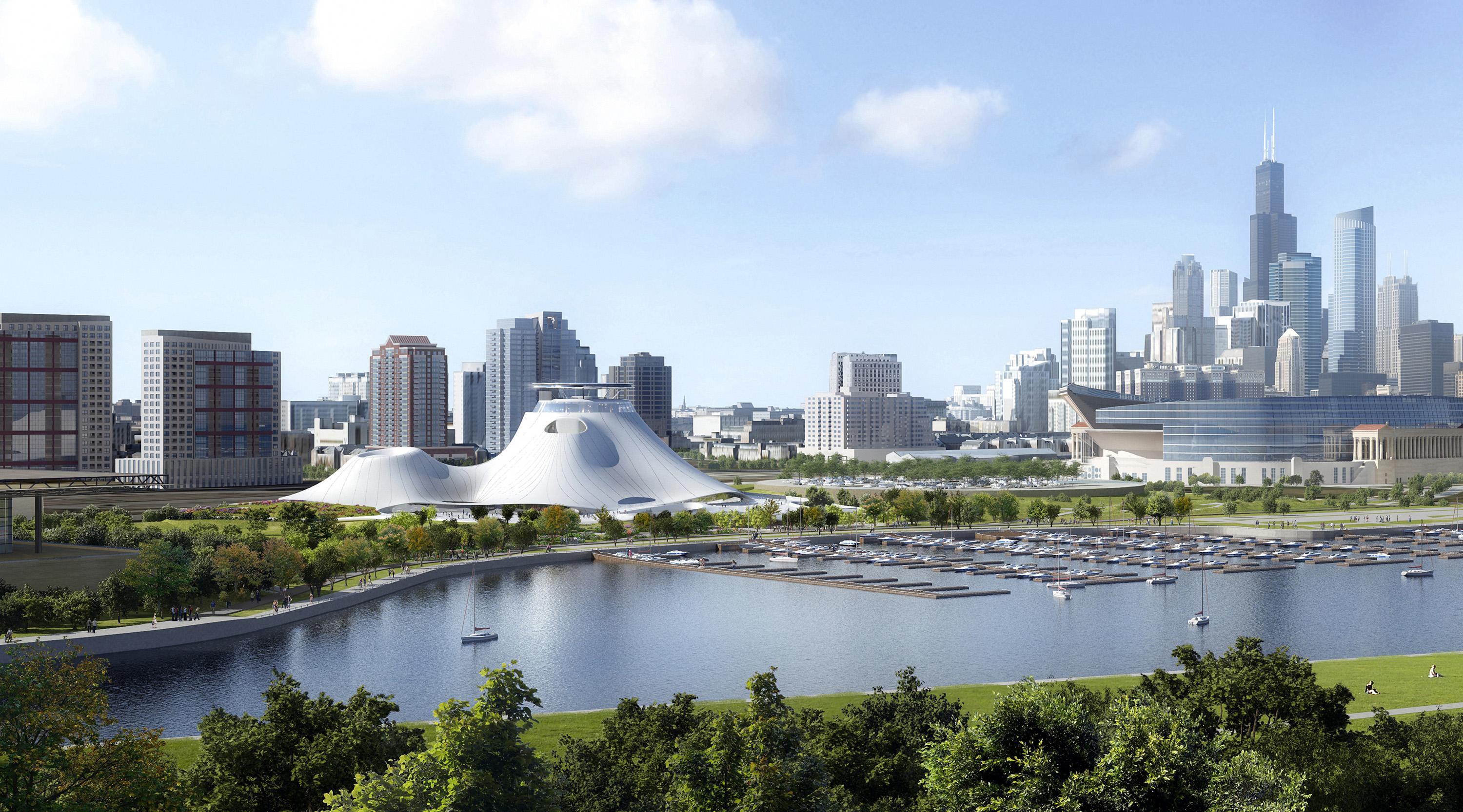 As Lucas Museum Eyes Other Locations, City Pushes for Construction to Begin
During a Wednesday court hearing, an attorney representing the city of Chicago said museum officials are considering other locations, including other cities for the project.
---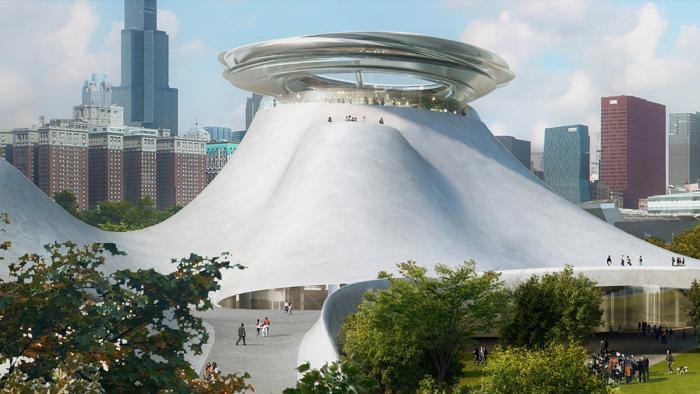 Case Against Lucas Museum Moves Forward
Federal judge sides with preservation group at Thursday's hearing
---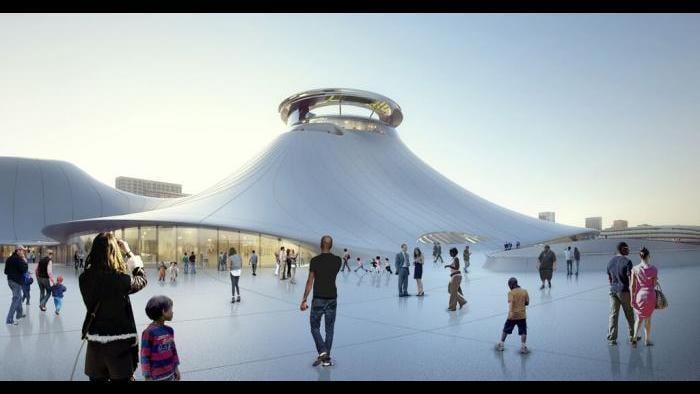 Lucas Museum Passes City Council, Could Break Ground By Spring
Though almost unanimously approved Wednesday, the museum could still be stopped by a pending lawsuit.
---