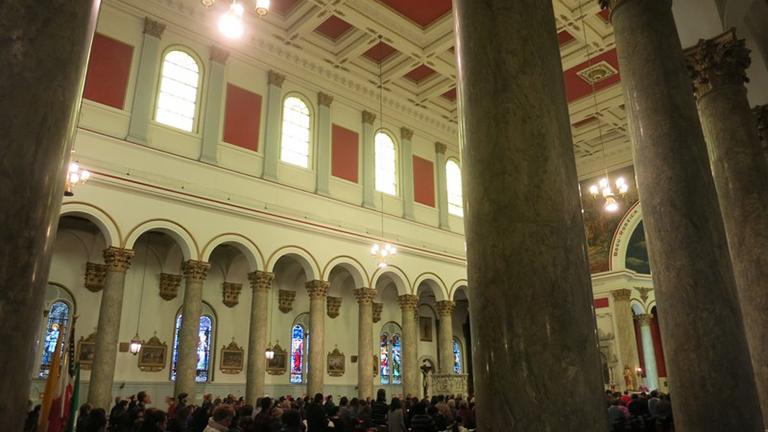 St. Adalbert Church in Pilsen. (Landmarks Illinois / Flickr)
A Catholic church in the Pilsen neighborhood is among 11 sites on this year's list of most endangered historic places. The preservation group Landmarks Illinois on Wednesday released its annual list of sites that are dangerously deteriorating due to poor or nonexistent maintenance and lack of funding.
Illinois' precarious finances have left resources stretched particularly thin in 2016 and the organization points out that this year's list starkly demonstrates the repercussions of the state budget quagmire: most of the buildings named are publicly owned.
Central High School and Neighborhood – Champaign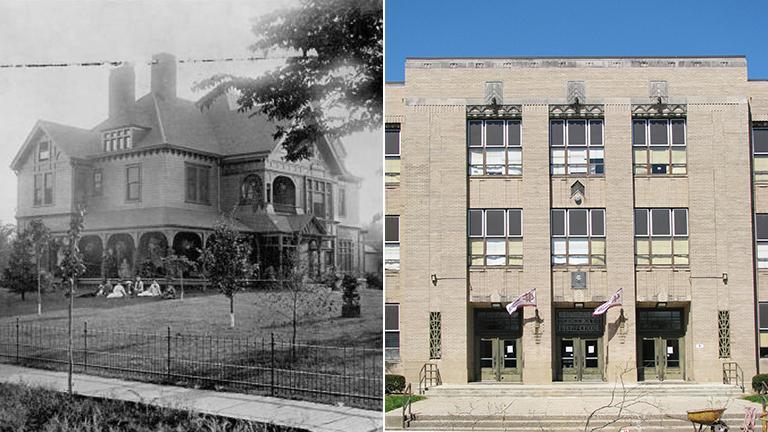 (Landmarks Illinois / Flickr)
Champaign's Central High School (1935) and significant surrounding neighborhood properties, including the Albert and Julia Burnham Home (1884, Burnham & Root and Rapp & Rapp) are on the cusp of demolition as Champaign campaigns for a new, larger high school facility.
Cornell Store and Flats – Chicago
The Cornell Store and Flats Building (1908, Walter Burley Griffin) in Chicago's Hyde Park is a Prairie School commercial building and is named for Paul Cornell, the real estate developer known as the Father of Hyde Park. Cornell's heirs commissioned Griffin to design the building and it is one of the last remnants of the busy 75th Street business district.
St. Adalbert Church / Historic Catholic Churches - Chicago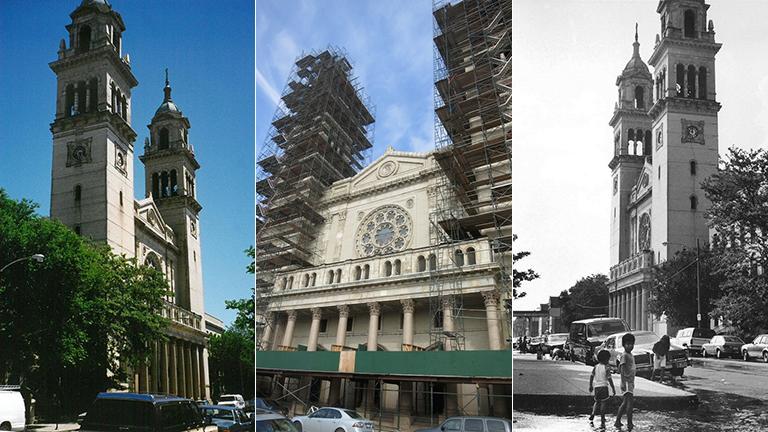 (Landmarks Illinois / Flickr)
Pilsen's St. Adalbert Church (1914) is a notable church among a list of 100 neighborhood churches that the Archdiocese of Chicago plans to close over the next 14 years due to shrinking congregations and strained Archdiocese finances. Stay tuned: We'll have more on this story next week.
Citizen Savings and Loan Association Building – Madison County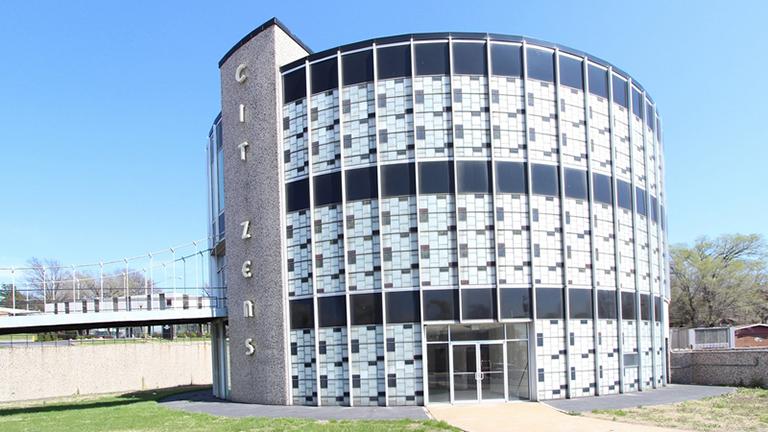 (Landmarks Illinois / Flickr)
East Alton's mid-century Citizens Savings and Loan building (1964) is connected to the sidewalk by a short suspension bridge that once spanned a reflecting pool with colored fountains. The building sat empty for years and was donated to the Village of East Alton in 2015.
Harley Clarke Mansion – Evanston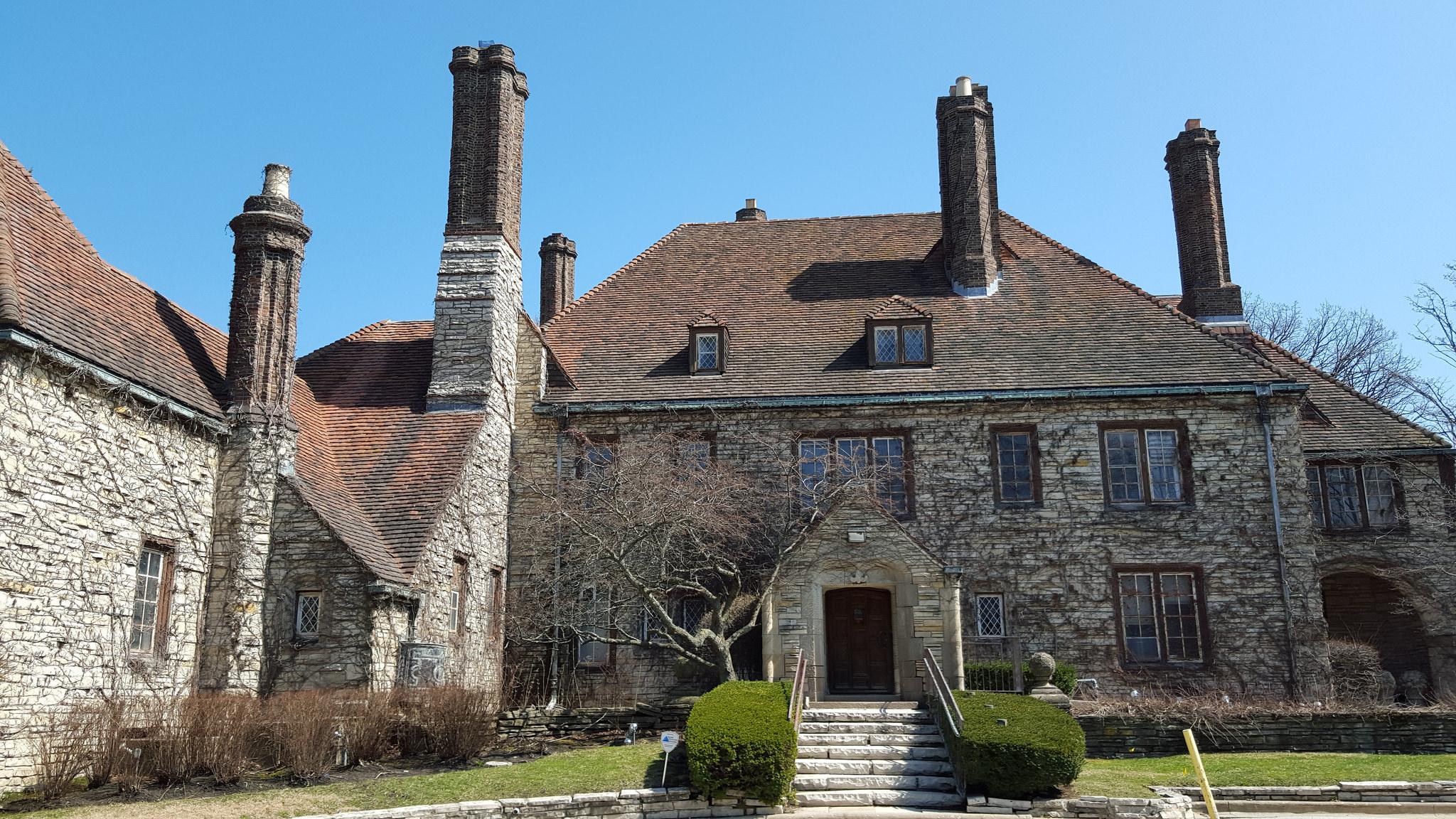 (Landmarks Illinois / Flickr)
The Harley Clarke Mansion (1928, Richard Powers) was commissioned by a utilities magnate, who hired famed landscape architect Jens Jensen to design the grounds. The home was later sold to a fraternity, who then sold it to the city of Evanston. The city leased the mansion to the Evanston Art Center until May 2015. The building is in limbo until a state budget is passed.
Historic Neighborhood Schools – Highland Park and Rockford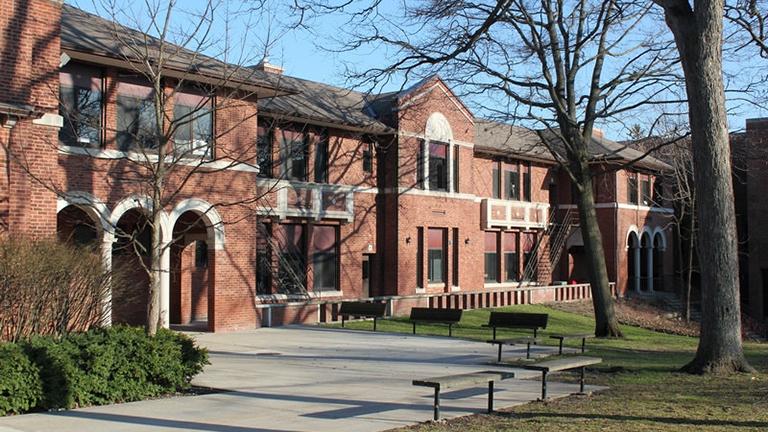 Elm Place Middle School in Highland Park. (Landmarks Illinois / Flickr)
As populations have shrunk or shifted, the cities of Highland Park and Rockford are planning multiple school closures, leaving historic school buildings vacant.
Massac County Courthouse – Metropolis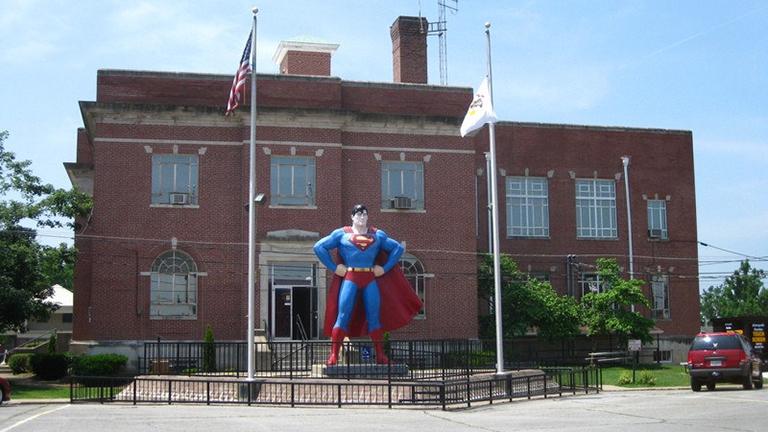 (Landmarks Illinois / Flickr)
The Massac County Courthouse (1942) stands at 1 Superman Square and is guarded by a 15-foot-tall bronze Superman. The courthouse is badly deteriorated after years of water infiltration and insufficient maintenance.
Salem Armory – Salem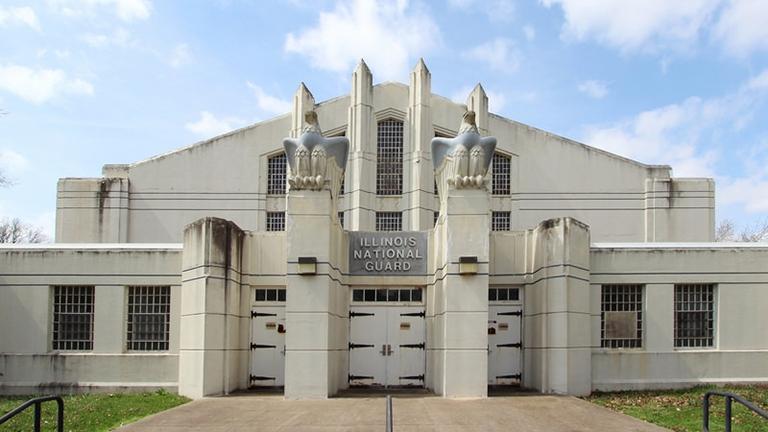 (Landmarks Illinois / Flickr)
The Art Deco Illinois National Guard Salem Armory (1938) is a vacant building looking for a reuse proposal. It was built as a Works Progress Administration project and was vacated in 2011 when a new facility was built in New Vernon.
YWCA Building – Springfield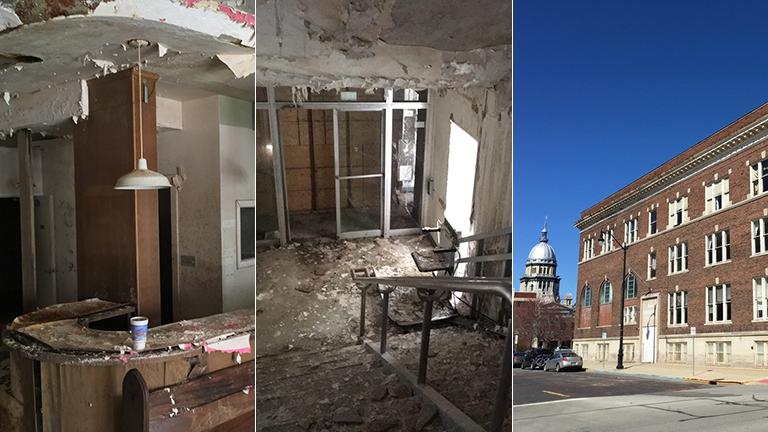 (Landmarks Illinois / Flickr)
A new downtown development is threatening the landmarked YWCA Building, which the Springfield YWCA sold to developers, who later sold it to the city of Springfield. Proposals for the damaged building's reuse are being accept at present.
Illinois Youth Center Auditorium and Gymnasium – St. Charles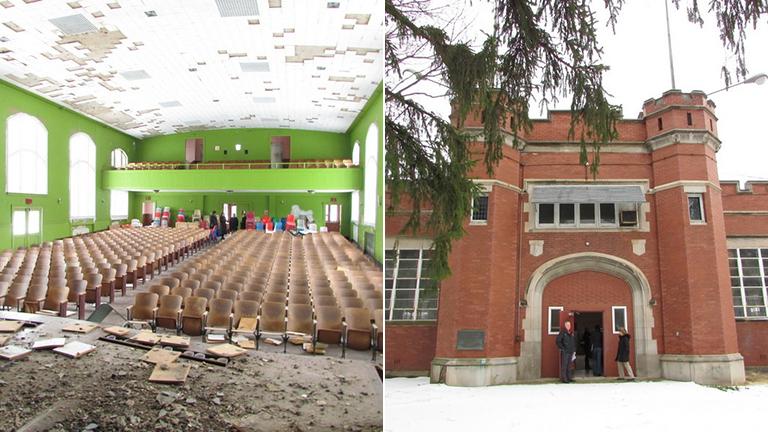 (Landmarks Illinois / Flickr)
The auditorium and gymnasium at the Illinois Youth Center (1904) are the last remaining historic buildings of the St. Charles School for Delinquent Boys campus, but they are in danger due to deferred maintenance.
Lakewood Farms – Wauconda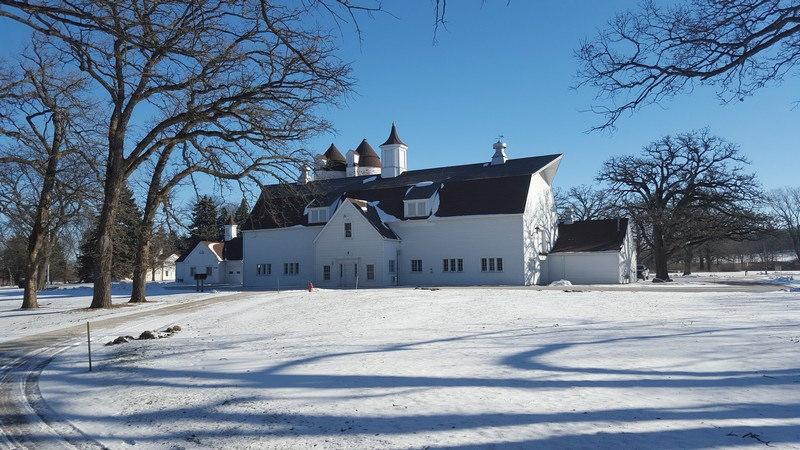 (Landmarks Illinois / Flickr)
Developed as a model gentleman's farm in 1936, Lakewood Farms is now the property of the Lake County Forest Preserves and comprises a historic barn, silos and outbuildings. It is currently the home of the Lake County Discovery Museum, but the museum will relocate to a Libertyville office park at the end of the year, leaving the future of the complex uncertain.
---
Related stories from "Chicago Tonight"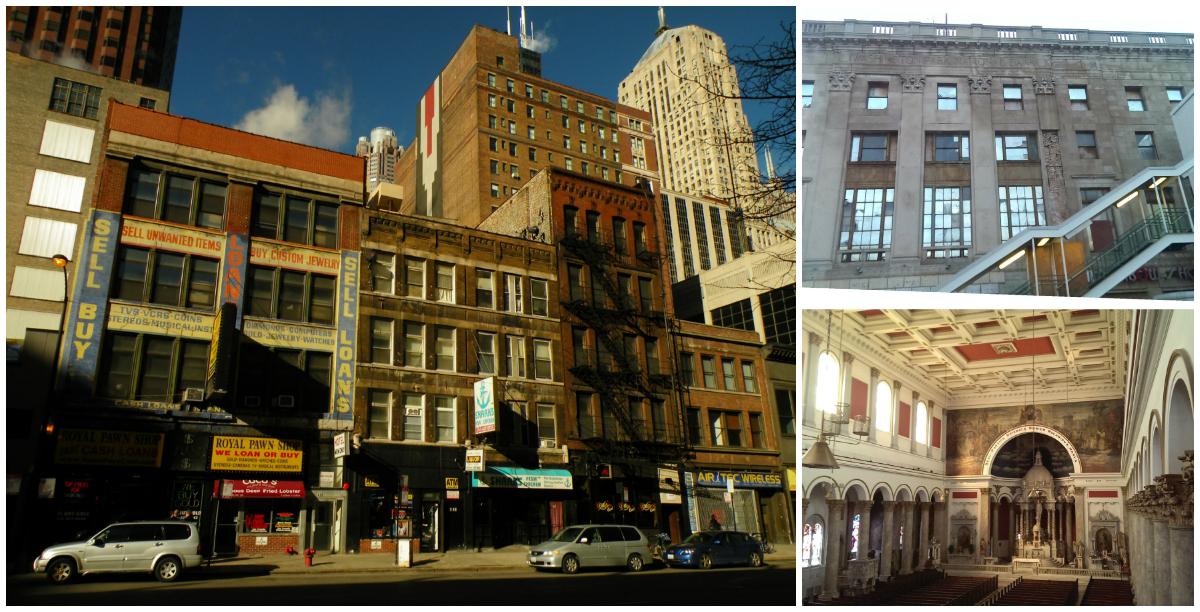 Preservation Chicago Releases List of Most Endangered Buildings
March 2: Preservation Chicago has released its annual list of the most endangered buildings in Chicago, a list they usually call "the Chicago Seven" – but for the first time in 14 years, the organization has included an eighth structure.
---