Republican Gov. Bruce Rauner on Thursday announced a pension deal to reform Illinois' troubled state retirement system, but Democratic leaders in the legislature quickly pushed back on the governor's plan.
This is the second time this week Rauner has made an audacious proposal that appears to have virtually no chance of approval in Springfield. And of course, there's still no state budget after seven months.
So what are Illinoisans to make of a dysfunctional state government that only seems to be getting worse?
A panel of lawmakers joins "Chicago Tonight" share their points of view.
Joining us are: State Sen. Matt Murphy (R-Palatine), State Rep. Elaine Nekritz (D-Buffalo Grove), State Rep. Jeanne Ives (R-Wheaton) and State Rep. Lou Lang (D-Skokie).
Below, some highlights from our discussion.
What happened today?
"Two days in a row, you see the governor coming with ideas to tackle some of the largest problems facing the city of Chicago and the state of Illinois. Democrats don't like him. That's fine," said Murphy. "Go ahead and say you don't want to do what the governor's proposing. If you don't like what he did, put something on the table and send it back to him. He's trying to start a conversation. What I'd ask of the Democratic leaders is, reach back in a substantive way. Tell him what you want."
"I can't speak to what happened between the governor and the Senate president," said Nekritz. "What I can tell you is the successful bill that got through the legislature when it came to pension reform was introduced on a bipartisan basis, Republicans and Democrats standing together. We introduced a bill, had it analyzed by the pension system so we knew exactly what the outcome of that would be, and we proceeded to negotiate from there.
"The governor has done nothing but introduce a press release and has nothing for us to react to. And nothing to give the pension systems to back up their billion-dollar claim."
"The nice thing that's happened today is there's finally a recognition that we have to solve the pension crisis," said Ives. "If we were only paying pensions at the same percentage of general revenues that other states do, which is about 8 percent, we'd have an extra $4 to $5 billion that we could funnel in to education, infrastructure, social services.
"He also talked about the fact that this pension reform needs to happen at the local level too. We need statewide reform on all levels," she added.
Is Rauner using harsh language ahead of next week's State of the State address in order to reshape public opinion about the ongoing battle between Democrats and Republicans?
"The only public opinion he's shaping is his own, and it's going in the wrong direction," said Lang. "As a poll that came out today shows, his numbers are not in a very good place. This is all about politics. The governor must have come from fantasy land this morning.
"Representative Nekritz is correct: The legislature worked together – both sides of the aisle, both chambers – to pass a pension bill," Lang said. "When it passed, we knew there was a risk that it would be held unconstitutional by the Illinois Supreme Court, and they did. If you read their opinion, in the end ... what the court said was, 'You gotta pay up.'
"The plan that Cullerton had, which many people thought was a good plan, I believe is also unconstitutional, because if you give people less of what they've been offered under the law today, you're diminishing their pension benefit. The Supreme Court would find that to be unconstitutional."
Watch the video to hear our full discussion.
---
Related: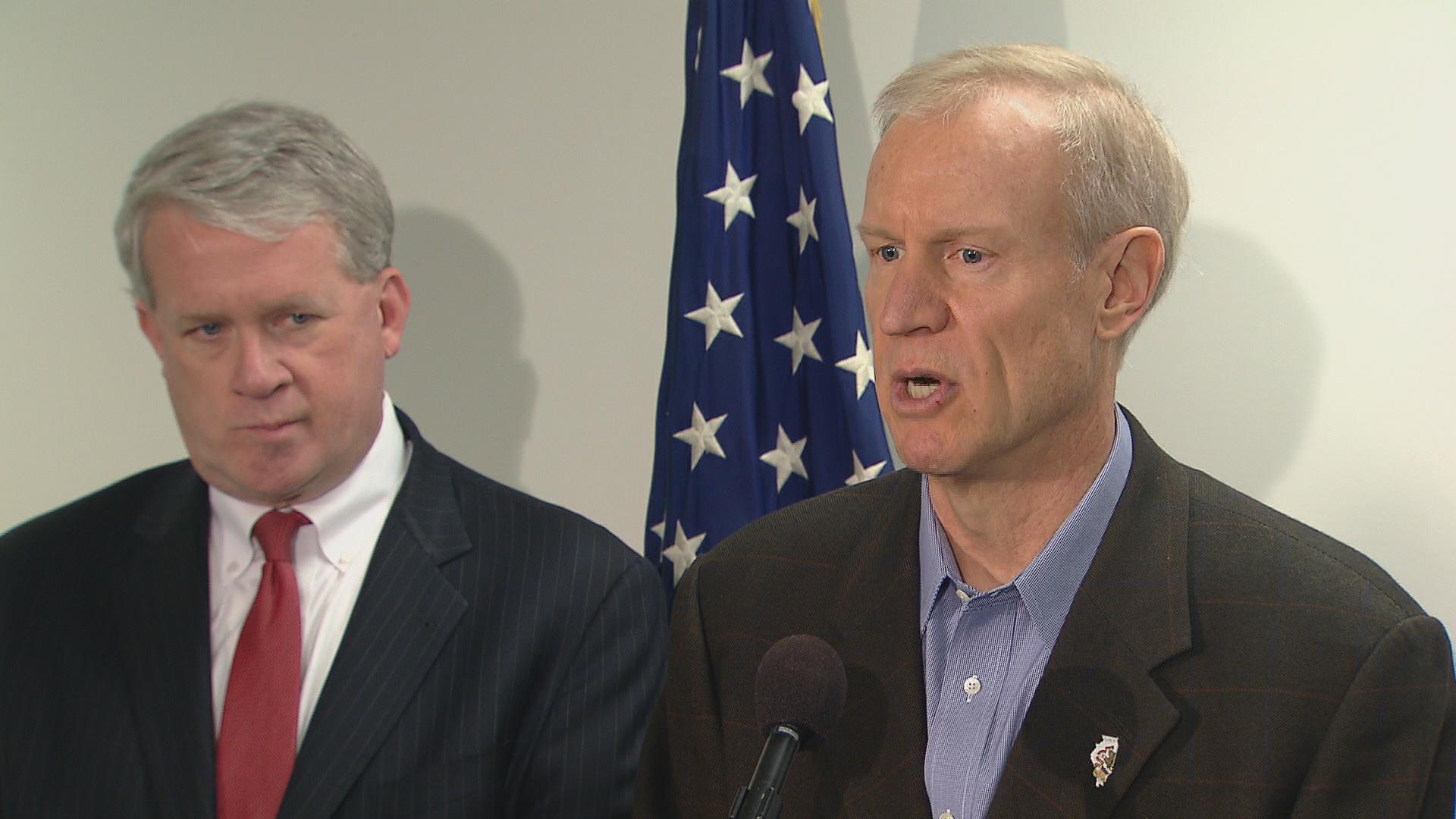 Gov. Rauner, Republicans Tout John Cullerton Pension Plan
The governor says he and Senate President John Cullerton have a deal on major pension reform, but it fell apart as the day went on. What happened? Paris Schutz has details.
---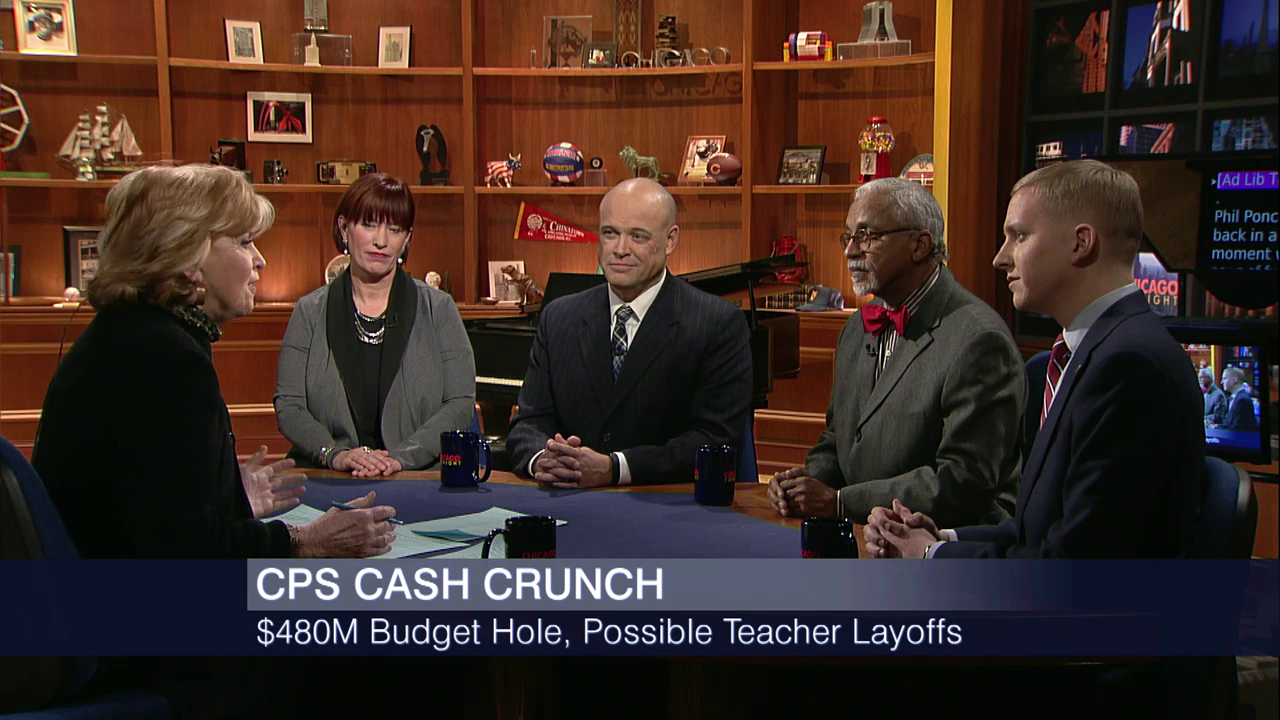 State Legislators Respond to Proposed State Takeover of CPS
Republican state leaders want the nation's third-largest school district under the purview of a state emergency board. Democratic legislative leaders in Springfield immediately opposed the plan. We speak with state legislators from both parties.
---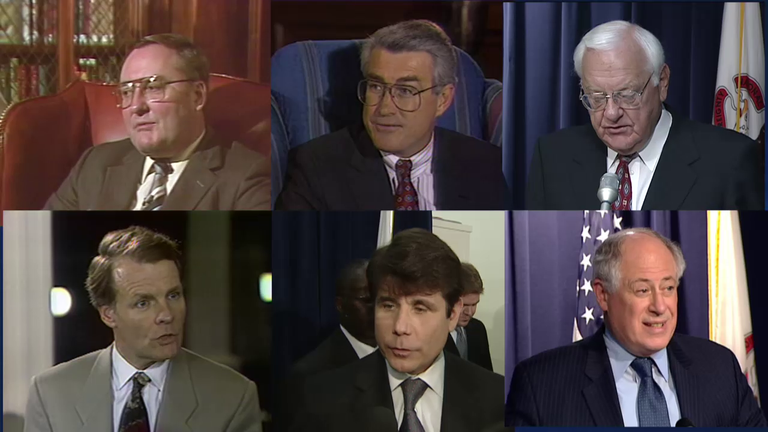 Illinois' Decades-Long Pension Debacle
Aug. 11, 2015: An in-depth report looks at how Illinois politicians pulled the state into the current pension mess after decades of poor planning, non-existent estimates and last-minute decision making. Journalist Dave McKinney wrote the story for Crain's Chicago Business and discusses our current crisis.
---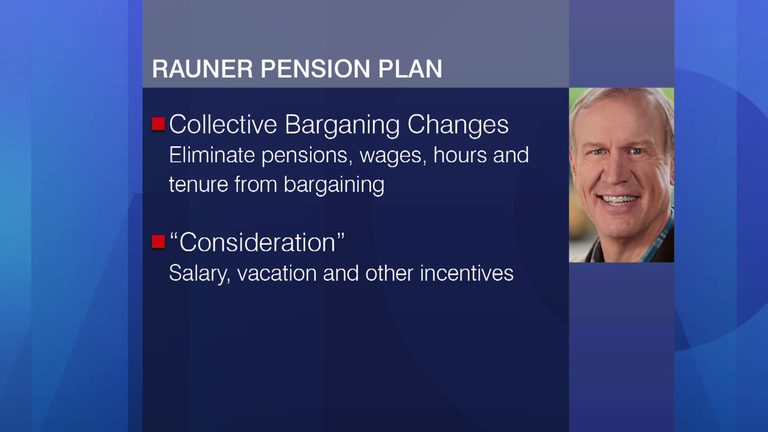 Analyzing Gov. Rauner's Latest Pension Plan
July 9, 2015: Is Gov. Bruce Rauner's newest pension proposal constitutional? John Tillman, CEO of the Illinois Policy Institute, and Ralph Martire, executive director for the Center for Tax and Budget Accountability, analyze the plan.
---
Jan. 8, 2015: Illinois still has one of the worst funded pension systems in the nation. But reform efforts seem to be at a standstill until the Illinois Supreme Court rules on the constitutionality of a pension bill passed last year. The court is scheduled to hear arguments in March.
---