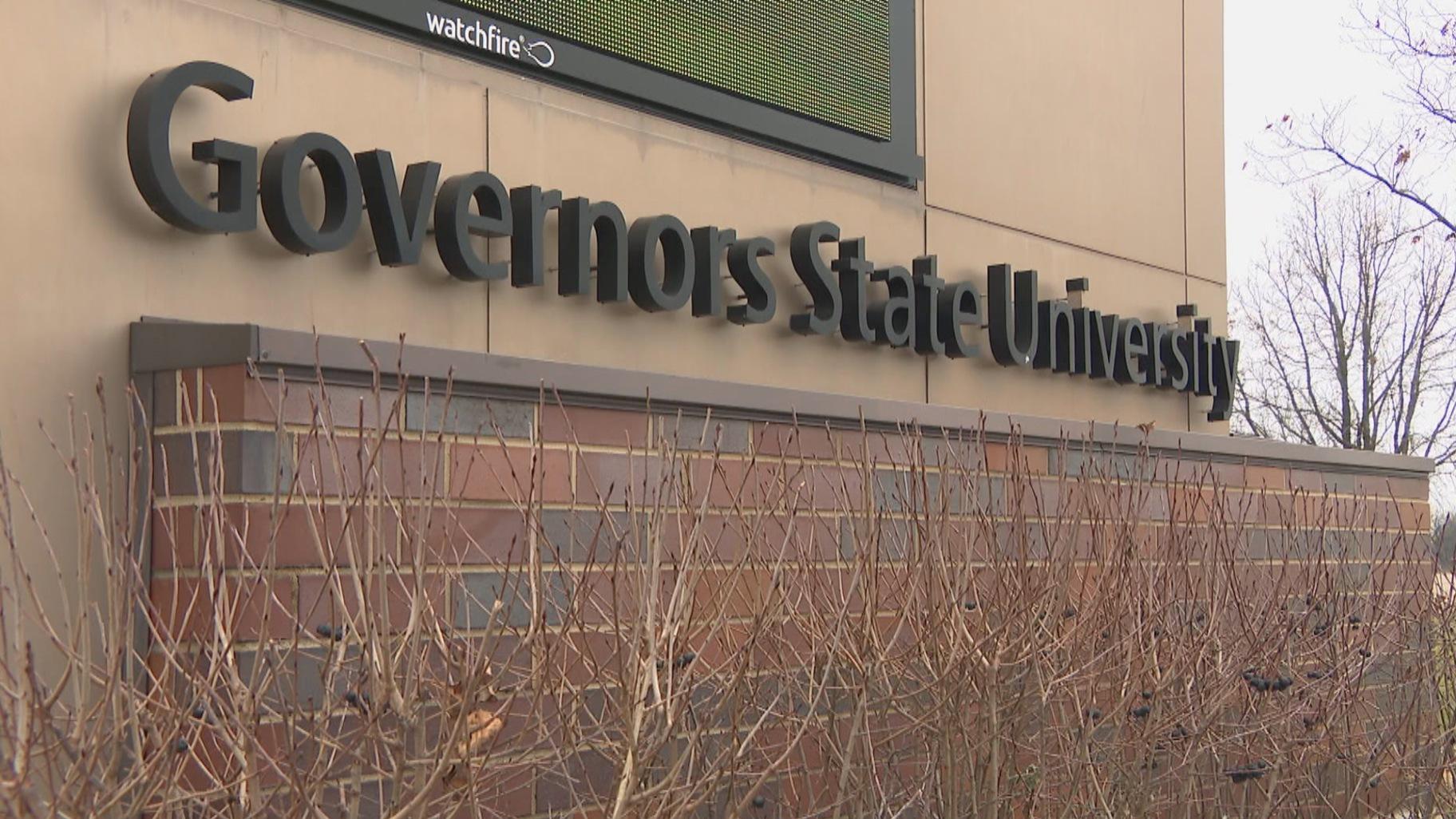 Faculty and staff went on strike at Governors State University on Tuesday. File photo. (WTTW News)
Faculty and staff at Governors State University went to the picket lines Tuesday, making the school the third public university in Illinois to go on strike this month — joining Chicago State University and Eastern Illinois University.
The Governors State chapter of University Professionals of Illinois (GSU UPI) is the union representing faculty and staff at the school. Members are calling for a cost-of-living adjustment in their wages as part of their contract negotiations, which have been ongoing since last summer.
"The governor has pushed, and the legislature has backed increased funding for higher ed in the state, but it seems like leadership at the institutions are choosing to spend it on higher salary increases for themselves and filling out administrator ranks, and not investing it in the classroom," said Chris Tweddle, press liaison for GSU UPI and member of the bargaining team.
A spokesperson with Governors State said, "We don't have a comment beyond our statements on yesterday. Negotiations will continue tomorrow."
Union representatives from the striking universities held an event Tuesday at Governors State, located in south suburban University Park. They were joined by students and other union leaders, including Chicago Teachers Union president Stacy Davis Gates.
"We are talking about institutions that are more local to us and understand the expressed and dimensional needs of the students that attend," said Stacy Davis Gates to the crowd in a live stream on UPI's Facebook page. "They are first generation, they are of color and, guess what, they come from working families, too."
Eastern Illinois is holding a negotiation session Tuesday. Faculty and the administrations at Governors State and Chicago State will have additional negotiation sessions Wednesday.
---