Illinois has gone nearly five months without a state budget and with each passing day, organizations around the state are finding it more difficult to operate. Among them are the state's 12 public universities.
None has received any funds from the state since July and a plea by all 12 university presidents to legislative leaders and Gov. Bruce Rauner to end their standoff and agree on a budget has had no effect. In the meantime, the universities are burning through tuition money and reserves to keep their classrooms open.
Here to tell us how much of an impact the budget crisis is having at their respective universities are Chicago State University President Wayne Watson, Northeastern Illinois University President Sharon Hahs, University of Illinois President Timothy Killeen and Governors State University President Elaine Maimon.
"We met with the governor," said Maimon, who joined us Oct. 20 after urging legislative leaders in Springfield to end the budget impasse. "And he said–and I'm going to quote him–that he is cautiously optimistic that we'll have a budget in January. And I said to Gov. Rauner, 'I'm writing that down,' and he said, 'Well write down cautiously.' So that was a ray of light. This has been an unprecedented situation for all of us."
Below, some additional highlights from our conversation.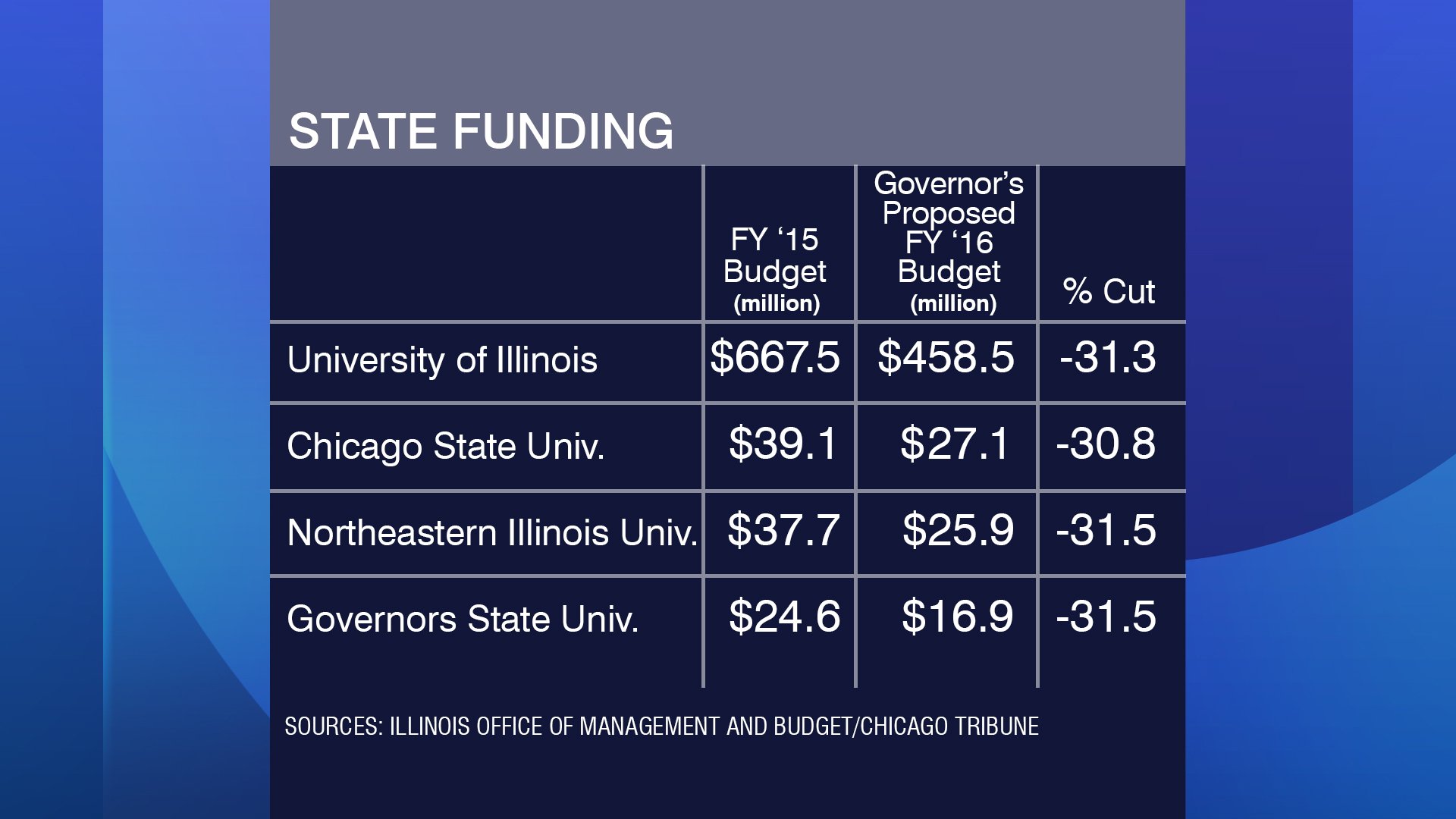 On expectations for state funding
"We have been losing about a million dollars every year for several years in our state appropriations," said Northeastern Illinois University President Sharon Hahs. "A year ago, it was $38 million–we could have hoped for $37 [million]. But the governor proposed a very draconian possibility of a cut which is about $12 million of that number. The legislature proposed less of a cut–it's merely $4 million–so we would be hopeful that we have $34 million in state funds to help operate our university. The $34 million is about 38 percent of our overall, unrestricted budget."
"Those are key dollars because they keep the classrooms open, they pay for the professors and they provide a lot of our financial aid to students," said University of Illinois President Timothy Killeen. "We're talking about $650 million or so. My hope and expectation is that it wont drop as much as the 31 percent, that there will be a number that is more moderate than that; 31 percent would be pretty dire for our programs."
On how operations have been funded without state money
"In a typical year, perhaps $300 million would be 'fronted' by the university through reserves and access to tuition and other things," said Killeen. "This year now we're entering uncharted territory because we already have some $460 million of vouchers that can't be submitted to the state because there's no appropriation, and $31 million of that is for MAP [monetary award program grants that come from the state] students. We have 15,000 of those recipients. We're using tuition income and our reserves to keep the show on the road."
On the potential for more cuts, layoffs
"What I see is that Chicago State is moving to a point where everything's on the table: personnel, contracts–in terms of where we might cut and slash our budget," said Chicago State University President Wayne Watson. "What is not on the table is the critical mission of our students. We have a very unique student body. Our mission is to strategically break the challenges that have faced this unique population in Chicago. We have been designated by the federal government as a predominantly black institution.
"We have raised our standards at Chicago State University, and when we raised our standards, we then provided more support services to our students. With this type of a draconian cut, we will have high standards but we will not have the support services to provide those students. This we cannot allow to happen in our state."
On whether there is a breaking point down the road
"I honestly cannot imagine that our state leaders would take a successful university that's doing all the things that they're asking us to do and basically throw a boulder at it," said Governors State University President Elaine Maimon. "If the state of Illinois and the population and the leaders would just imagine a state without public universities, without fulfilling that promise that was made in the mid-19th century with the moral act that established us and that made us the envy of the world in higher education.
"I just can't imagine that our leaders would not see that the prosperity of our state depends on strong public universities."
Watch the video to hear more from our panel.
---
Related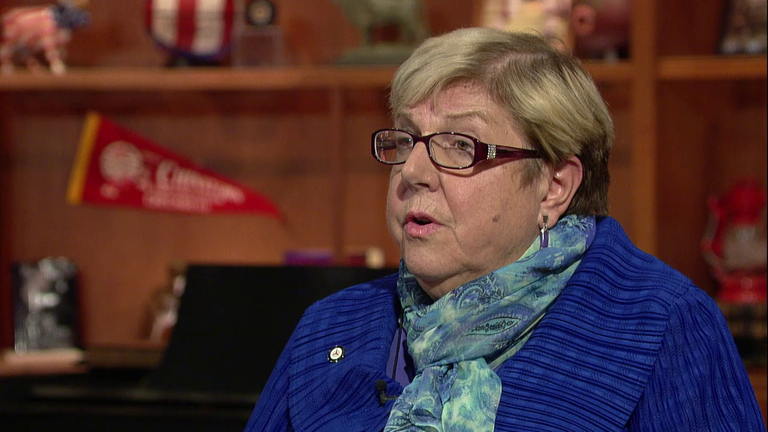 Illinois' Public Universities Pressure Lawmakers to End Budget Stalemate
Last month Illinois lawmakers got a visit from protesters demanding an end to budget cuts. We discuss how the standoff is affecting higher education with Governors State University President Elaine Maimon.