It's the eve of a particularly heated primary election for a number of heavily contested races, from the increasingly close presidential races in both parties to the high-profile, money-saturated slugfest for Cook County state's attorney.
Donald Trump and Hillary Clinton just a few weeks ago enjoyed comfortable margins of victory in Illinois, but recent surveys show those leads have shrunk.
A poll conducted by CBS News shows Trump receiving 38 percent and Ted Cruz pulling in 34 percent. The development comes after Trump canceled a Friday rally at the University of Illinois at Chicago after protests erupted.
[Video of Chicago Activist Rushing Trump Stage Goes Viral]
It also comes as there appears to be problems inside the Trump campaign. Politico reports Trump's Illinois campaign director has been sidelined after "the Trump camp learned he made few inroads with get-out-the-vote efforts and organizing volunteers."
On the Democratic side, Clinton may also be losing some ground to Bernie Sanders. The same survey from CBS News shows Sanders with a narrow lead with 48 percent to Clinton's 46 percent. But another poll shows Clinton with 58 percent and Sanders with 45 percent, according to NBC News.
This comes as Sanders released two ads linking Clinton with embattled Mayor Rahm Emanuel in an effort to chip away at Clinton's support from African-American voters.
Carol Marin spoke on Monday with Politico political reporter Natasha Korecki about the recent developments in the presidential primary and how they affect other races.
Korecki said Hillary Clinton's campaign seems worried about Illinois, as Bernie Sanders has increased attack ads that connect her with Mayor Rahm Emanuel and the city's handling of the Laquan McDonald shooting.
"There's been a lot of shifting in just the last five or six days," Korecki said. "Sanders smells blood in the water... He's going after the black vote. It seemed like she had that sewn up. It's turned a lot. The UIC event really energized a lot of his base."
The Republicans are also increasing their appearances in Illinois ahead of Tuesday's primary.
"Cruz had five stops in Illinois today, and I think that is indicative of his campaign feeling that they're closing the gap with Donald Trump," Korecki said.
Korecki said the UIC rally may have backfired for Trump.
"It did something that maybe the Democrats haven't been able to do here so much, which is energize the Democratic base. These protestors in there, whether you agree or not, they feel like they had a victory that night… that is just spreading like wildfire."
Korecki said which way voters go in the presidential election might impact the direction of the Cook County State's Attorney Race.
"Bernie Sanders' campaign was very smart to tie Hillary to Rahm, because then you're tying Hillary to Laquan McDonald and Anita Alvarez," Korecki said.
"I think Kim Foxx will benefit from Sanders, and Sanders will benefit from the people coming out for Kim Foxx in Cook County."
---
Related content
Join us for election coverage all day as we report on voter turnout and the presidential and local races, including coverage from Tammy Duckworth's campaign headquarters. We'll also be updating results once the polls have closed.
---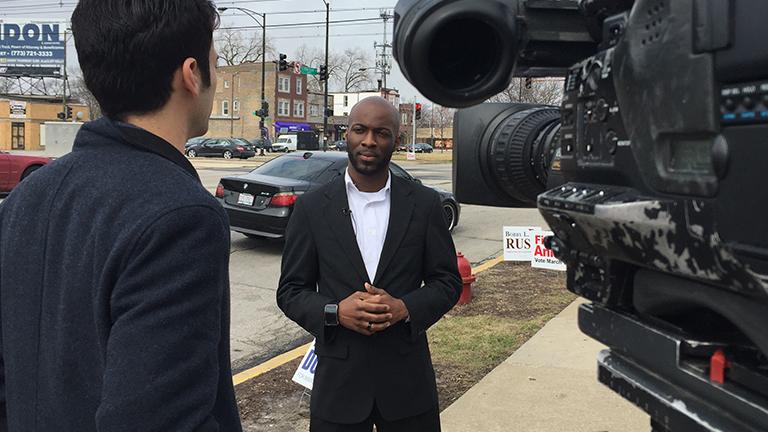 Video of Chicago Activist Rushing Trump Stage Goes Viral
Outspoken Chicago activist Jedidiah Brown says he's received death threats and has been put on temporary leave from his job following Donald Trump's canceled rally at UIC Pavilion on Friday night, an event Brown says was racially charged and dangerous.
---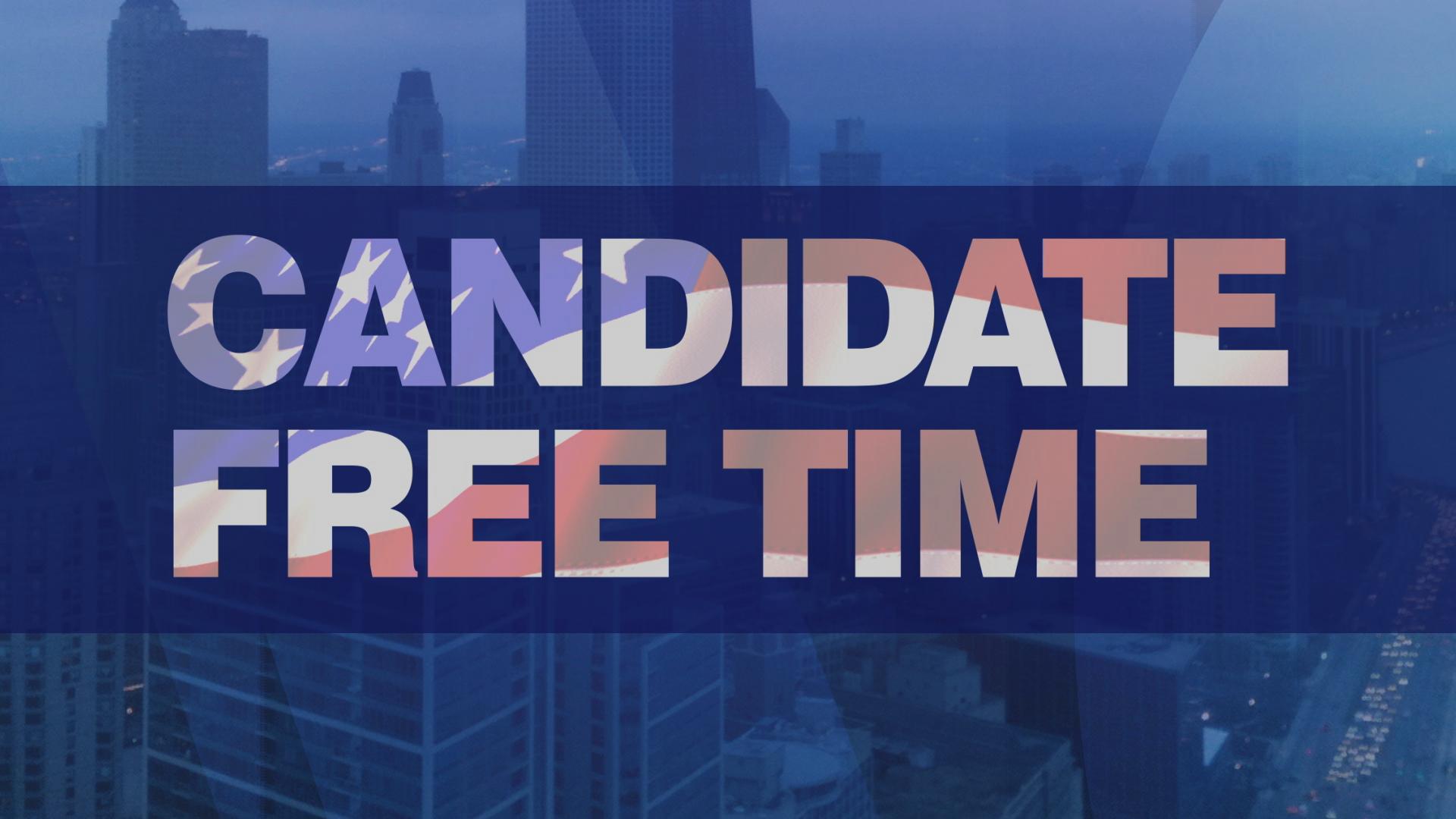 2016 Voters' Guide to the Cook County Primary 
WTTW's 2016 Voters' Guide to the Primary is an online resource designed to inform voters about the candidates running for Cook County office in the March 15 election. Learn more.
---