Chicago Public Schools has filed a lawsuit against former Chief Executive Officer Barbara Byrd-Bennett. The complaint, filed Thursday in Cook County Circuit Court, seeks $65 million in money damages and civil penalties.
The suit also names Byrd-Bennett's fellow defendants in the federal criminal case in which she was indicted on charges of fraud, along with Gary Solomon and Thomas Vranas, owners of the SUPES Academy and Synesi Associates. Federal prosecutors say the three conspired to steer $23 million in CPS contracts to SUPES in exchange for kickbacks and money that Byrd-Bennett would receive after her time with CPS.
"Barbara Byrd-Bennett and her alleged co-conspirators knew the district's dire financial situation, and still concocted a scheme to divert needed public funds away from our classrooms," CPS CEO Forrest Claypool told reporters during a press conference. (Hear more of his remarks in the video, above.)
Of the 23-count indictment, Byrd-Bennett pleaded guilty to one count of mail fraud in October 2015. Solomon and Vranas have pleaded not guilty.
Document: Read the complaint The CPS complaint cites both the indictment and Byrd-Bennett's plea agreement as exhibits in the case. The district notes that under Illinois law it is allowed three times the amount that was fraudulently obtained, in cases where entities pursue damages against corrupt individuals and corporations.
The 10-count complaint also includes allegations of civil conspiracy, breach of fiduciary duty, breach of contract and unjust enrichment.
"We want to reassure the parents that we are going to go after every dollar that was fraudulently obtained in this conspiracy, because these dollars are entitled to the kids in our classrooms, not the pockets of Barbara Byrd-Bennett, Gary Solomon and the other co-conspirator in this case. Particularly at a time when the district is under financial duress, we think it's important to use every tool we have," Claypool said.
The CEO wouldn't admit whether he believes the district will actually recover the entire amount sought in the complaint.
"These gentlemen have been in business a long time all over the country. We're entitled to discover assets. We have various legal tools available to track those assets and we will pursue every one of them," he said. "Bottom line is to track and find every single dollar that is available because that money is owed to children of Chicago."
A civil attorney for Byrd-Bennett said via email that he has no comment.
Contingency plan 'exhausted'
The district suit comes just a day after principals are being asked to slow down spending for the remainder of the school year, in order for the district to have enough cash on hand to complete the school year and make its $660 million teachers' pension fund payment at the end of June.
Principals often use funds remaining at the end of one school year to buy textbooks and materials for the coming school year. Nate Pietrini at Hawthorne Elementary in Lake View explains this allows time for any shipment errors as well as making sure the materials are in place at the beginning of the school year.
"This is a tough spot to be in, as we want to help find an immediate solution, but I have no idea what each week holds so I can't really plan," Pietrini said. While we wait for all of the details to be sorted out, I have to decide how I keep my students at the center of all of this. They need resources and my time, and I am disappointed that right now I can't give them both at the level they deserve because our state has neglected CPS for many years."
Amundsen High School principal Anna Pavichevich says she's learned her school has been asked to not spend $110,250 for the remainder of the school year.
"Before, we planned for it," she said in reference to the student-based budget cuts the district made in late February. "I had contingencies. But I didn't expect this. I've exhausted my contingency plan."
Pavichevich says figuring where to cut and avoid spending will require long hours with her staff. "We have to analyze."
"It's exhausting," she said. "I'm clear that there is no money. I don't feel persecuted or singled out by this. It doesn't make it easier for me. Knowing there is no money helps me understand the context."
"This is about saving cash, this is not about deficit reduction," Claypool explained. "These are not cuts, this is cash preservation. We really are grateful to the principals."
He said if the district were able to borrow as much money as it needed with its last bond sale, it would not be asking principals to make these changes.
"There was additional work to be done to make sure we could get cash, not talking about the budget, cash through June 30th.  If that borrowing had been completed at the amounts that we had anticipated, there would be no need for this cash preservation exercise," he said. "But we were unable to secure that amount. That money was intended to reimburse us for capital expenses already paid for, and those were budgeted into, not only the budget, but the cash flow projections."
In February, the district sold $725 million in bonds, instead of an expected $875 million.
A presentation the district sent to principals says the district needs to "save $45 million out of the remaining $116 million in school non-personnel budgeted spending" and "leave $10 million out of $23 million of vacant positions open."
Each network was given a savings goals. Pavichevich says she's not clear how her network chief arrived at the figure she's been asked to save.
CPS says it's for now slated to end the school year with $24 million on hand, a fraction of the district's $6 billion budget. 
Follow Brandis Friedman on Twitter: @BrandisFriedman
---
Related stories from 'Chicago Tonight'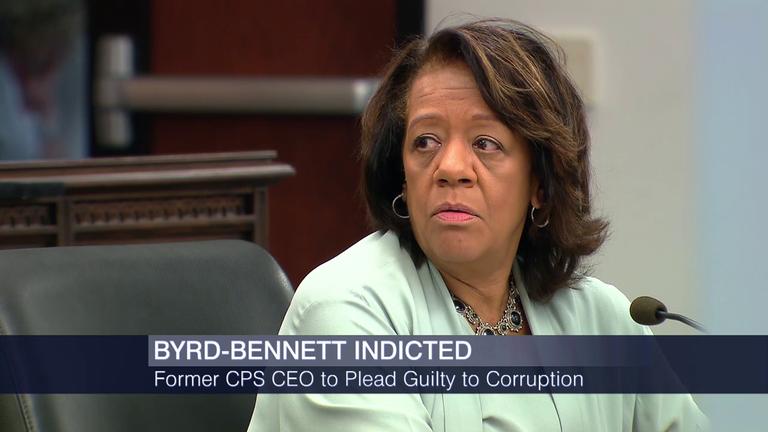 Former CPS CEO Barbara Byrd-Bennett to Plead Guilty in Bribery Scheme
Oct. 8, 2015: Former Chicago Public Schools CEO Barbara Byrd-Bennett is charged with 23 counts of federal corruption for her alleged role in a scheme to steer millions in CPS contracts to her former employer.
---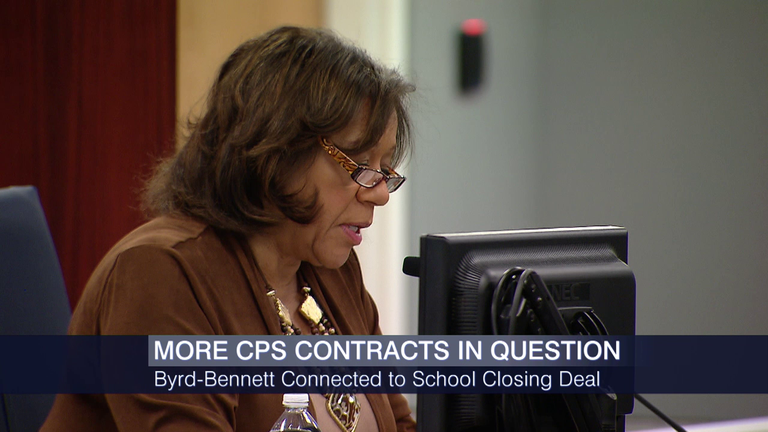 More Barbara Byrd-Bennett CPS Contracts Under Scrutiny
Oct. 15, 2015: As Mayor Rahm Emanuel defends his role in the Barbara Byrd-Bennett scandal, "Chicago Tonight" has learned of another controversial CPS contract with someone else Byrd-Bennett used to work for.
---