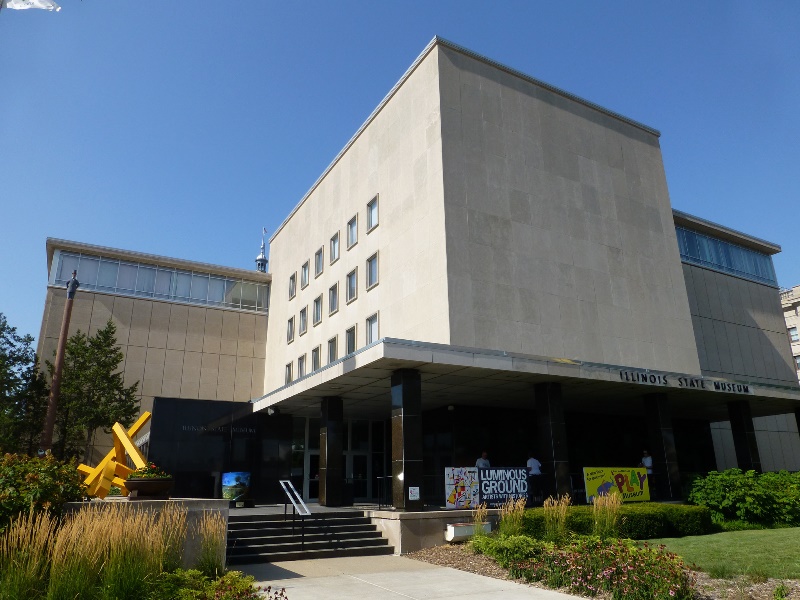 The Illinois State Museum (Mike Linksvayer / Flickr)
On Monday, the state of Illinois announced the reopening of the Illinois State Museum, a 138-year-old institution closed by Gov. Bruce Rauner in September. But it's not exactly that easy. 
Rauner shut down the museum – a Springfield freebie which houses the world's largest collection of mastodon fossils – on Sept. 30, 2015, claiming that the closure would save some $6 million for the state. The move simultaneously resulted in the closure of a small network of state facilities including two other museums and three art galleries, in addition to layoffs for non-union staff and a halt on school field trips. 
But there was a ray of hope for the museum in November, when a bill which would reopen the museum passed through both houses. It's that bill which Rauner has now opted to give an amendatory veto, meaning he's made his own recommendations which the House and Senate can either approve or choose to override via a 60-percent vote in each chamber. 
Rauner's changes, which the governor claims will save the Illinois State Museum $1 million annually, include continued closure of two of the state museum branches – an art gallery in Chicago's Thompson Center and another in Southern Illinois – in addition to adding a potential $5 admission fee for adults. The deal also calls for the reopening of a smaller museum in Central Illinois and an art gallery in Lockport.
A press release from the Illinois Department of Natural Resources named Michael Wiant as the museum's interim director – its former director, Bonnie Styles, retired following the museum's closure.  
[Never miss a "Chicago Tonight" headline! Get our daily newsletter delivered straight to your inbox.]
Due to a labor lawsuit, the museum's union staff still reports to work and receives paychecks, despite the institution's closure. With that staff funding already in place, the Illinois Department of Natural Resources estimates the museum would potentially be able to reopen within a matter of weeks if both the House and Senate approve Rauner's recommendations.  
According to Rep. Tim Butler (R-Springfield), one of the bill's House sponsors, it's a matter of whether or not Democrats move to support the bill. 
"I think it's a good compromise. I think the question is frankly whether or not Speaker [Michael] Madigan would allow this to happen," Butler said Monday. "I certainly don't like things to close, but if it gets us moving in the right direction on three out of the five [state institutions], I'd support it."
A representative from Madigan's office did not respond to a request for comment. 
But another of the bill's sponsors., Rep. Emily McAsey (D- Lockport), said that the effort to reopen the museum has already had a good deal of support from Republicans and Democrats alike. 
"In terms of restoring the museum, this is absolutely a bipartisan effort to make sure all the people in Illinois have access to the incredible vehicle that is the state museum system," McAsey said. 
Time is also an issue: The Illinois State Museum was placed on probation by the American Alliance of Museums just after its closure and therefore risks losing its accreditation, the highest mark of distinction in the museum field and one the museum's claimed since 1972.
Rauner's amendatory veto now goes back to the Senate, which gets 15 days to officially act. If the Senate approves the governor's recommendations, the bill goes onto the House, which gets another 15 days to make its decision. 
---
Related articles from 'Chicago Tonight':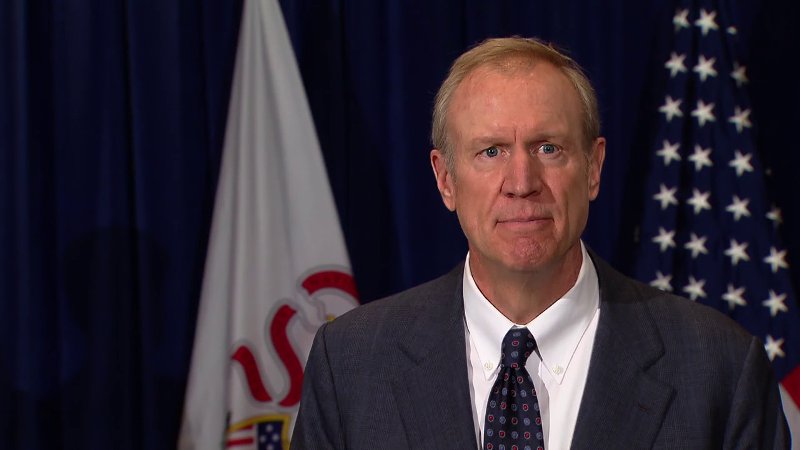 Illinois State Museums One Step Closer to Reopening
Nov. 12, 2015: A bill that would immediately reopen Illinois' shuttered state facilities passed through the House of Representatives Tuesday but still needs the seal of approval from Republican Gov. Bruce Rauner, who has not yet indicated he will sign the legislation.
---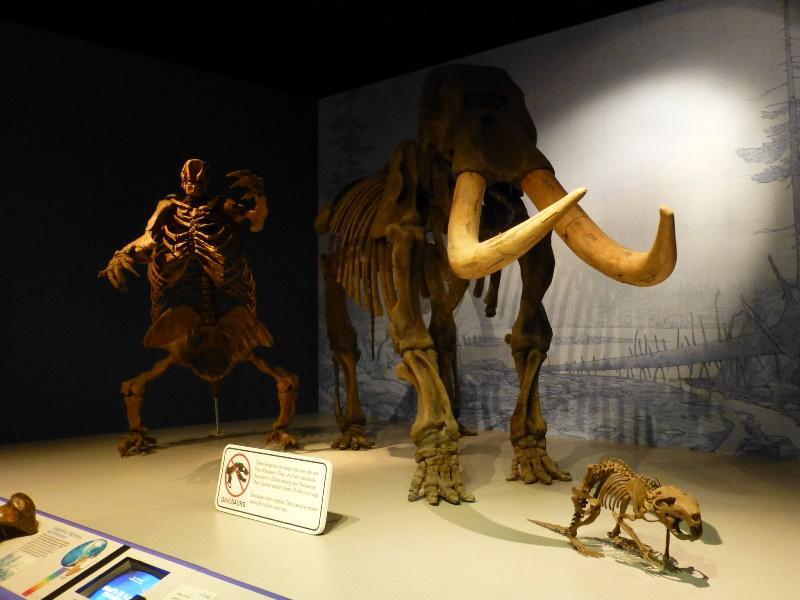 Illinois Museum Union Workers Still Get Paid, But Doors Remain Closed to Public
Nov. 3, 2015: When the state of Illinois closed its museums over a month ago, it forgot one small detail: to stop paying museum employees.
---