Uncertainty abounds for Chicago Public School children and their parents.
The Chicago Teachers Union today began taking steps toward a possible teachers strike in winter, and the district laid out plans for massive teacher layoffs in February. The key to averting both scenarios, according to CPS chief Forrest Claypool, is action in Springfield on a long-delayed measure to inject CPS with state aid.
CTU said they will have teachers at all schools take a practice strike vote to gauge interest in another teachers strike. This, as Claypool announced today he's pushing the doomsday scenario back to Feb. 8. That's the date when thousands of teachers could be laid off and classroom sizes would swell to help close a half-billion dollar budget gap.

"I want to make crystal clear that we at the state level are not going to take action to help Chicago if Chicago refuses to help the state."
–Gov. Bruce Rauner
---
Originally, Claypool had made Thanksgiving the cutoff date, absent help from Springfield. Today, he laid out plans for the new doomsday scenario and urged parents and teachers to start lobbying Springfield to persuade Gov. Bruce Rauner to pass a plan to inject $480 million into CPS coffers by picking up a share of Chicago teacher pension costs. Or else, he says, plan B will go into effect.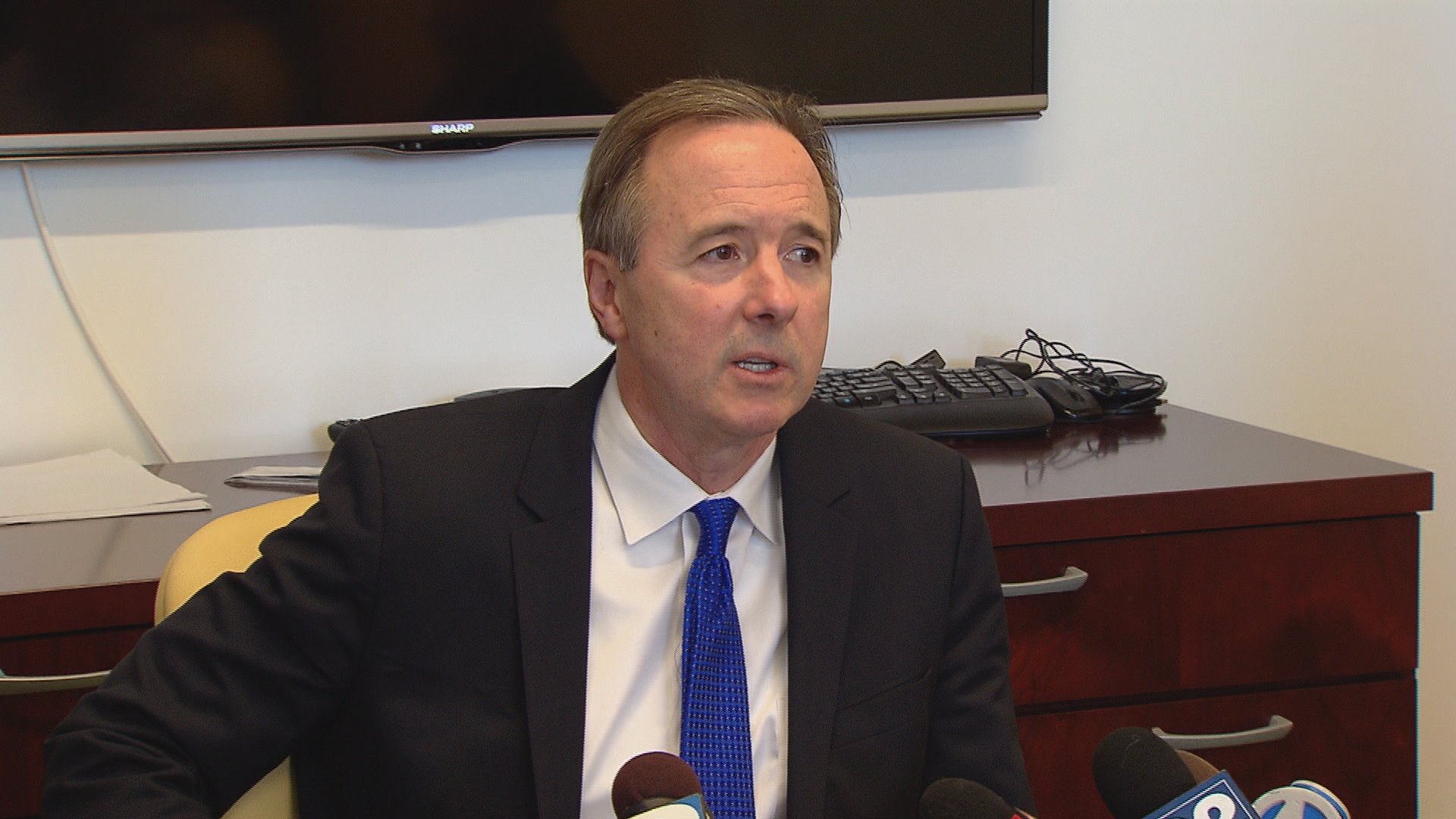 "We will be meeting with our principals sometime in December to plan on reduced budgets in February," Claypool said. "I hope the voices in Springfield will be heard. I hope the Chicago Teachers Union will finally join with us to fight for fairness in funding pensions. If Gov. Rauner will hear that, hopefully he'll do the right thing in the months to come."
The plan passed the Illinois Senate and elements have had support from Gov. Rauner. At an event in Bloomington this morning, Rauner hammered home his message that if CPS is going to get the help it wants, it will have to do some things for the state as well.
"I would be extraordinarily upset if any teacher lost his or her job because of a budget problem," Rauner said. "However, I want to make crystal clear that we at the state level are not going to take action to help Chicago if Chicago refuses to help the state."
Namely, Rauner is asking Mayor Rahm Emanuel to support some of his "turnaround agenda" reforms like giving local governments the ability to narrow the scope of collective bargaining for public employees; for instance, taking things like salary and benefit negotiations out of collective bargaining but keeping things in like workplace conditions.
The other wild card in this debate is House Speaker Madigan. He told "Chicago Tonight" back in September that he did not support the bill – and that it was not headed anywhere in the House.
The Chicago Teachers Union also says it doesn't support the action to get $480 million from Springfield. They say the city should do other things like look at TIF money and additional taxes on the wealthy, and worry that CPS may gain pension relief in the short term as part of the bill, but ultimately lose out on other state funding in the long term. CTU President Karen Lewis said parents should instead pressure CPS to look from within.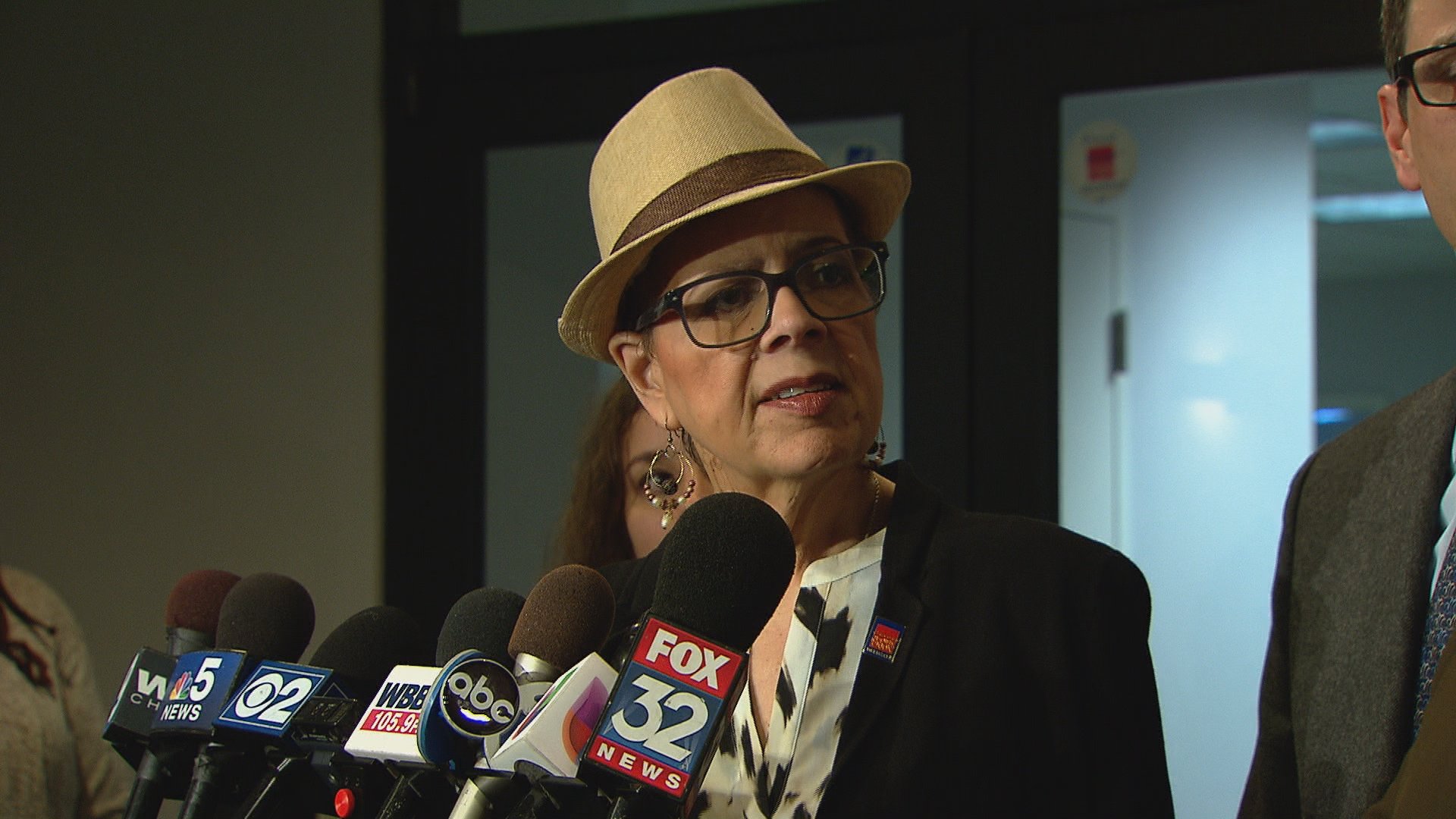 "They're asking parents to come help them and lobby in Springfield, but they don't want to listen to parents when parents are asking them 'Don't close our schools.' Now they want their help for a harebrained scheme that is not a long-term fix. We need a structural fix," Lewis said, adding that the massive restructuring plan in the second semester could affect as many as 300,000 students and 5,000 teachers.
"You're going to ruin everybody's vacation. You're going to say, you're going to get a layoff slip. That's unreasonable. Let's see if we can't work something out between now and then if you know we have this hole."
As the saber rattling of a strike begins, the CTU says it is still negotiating weekly on a new teacher contract with CPS, but no resolution is in sight.