Three of the Illinois' top public officials agree that the state needs to help Chicago Public Schools out of its perilous financial condition. Senate President John Cullerton, Gov. Bruce Rauner and Mayor Rahm Emanuel all agree that without financial assistance there will be major teacher layoffs and increases in classroom size. But that's where the agreement seems to end.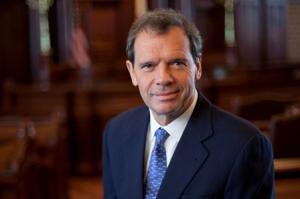 Illinois Senate President John Cullerton
One group that has rejected plans put forth by Cullerton and Rauner: the Chicago Teachers Union. Tuesday, Cullerton pleaded with teachers to change their minds and help lobby House lawmakers to pass the bill that he believes is the last best hope to avert major layoffs and class size increases.
"The teachers of Chicago should realize what we did in the Senate in getting downstate members to support a bailout for Chicago," said Cullerton. "They should urge their members to get lawmakers to vote for it in the House."
The plans offered by Rauner and Cullerton are similar in that they propose to have the state pick up $200 million of Chicago's teacher pension costs. They also propose a freeze on all property taxes statewide. But Cullerton's bill would have the state pick up the Chicago pension costs until the year 2063, resulting in $9 billion out of state coffers over the life of the deal. Cullerton's plan would also re-amortize the pension debt, so that the city can make lower payments each year and spread them out over many more years.
Both plans would also pledge to form a commission to restructure how K-12 education is funded statewide, with the goal of providing more money to poorer school districts.  The Chicago Teachers Union says it opposes Cullerton's plan, despite the lifeline from the state, because it fears a new education funding formula could result in less money overall for CPS. The CTU also says it fears that the state has no way to pay for the billions of dollars in added costs it would take to pay Chicago's pensions, and says the state should consider new revenue options instead, such as a statewide progressive income tax.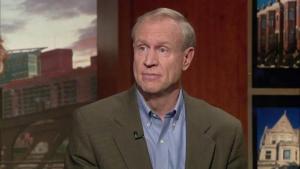 Gov. Bruce Rauner Gov. Rauner unveiled his bill on Monday. It would propose the state pick up Chicago teacher pension costs for only two years. It also includes a two-year freeze on property taxes for all communities outside of Chicago, and provisions that allow all local governments and school districts the option of limiting what can and cannot be collectively bargained with public unions as a way of controlling costs. He says he has walked back from previous collective bargaining proposals.
"Other states have said collective bargaining is illegal inside government. We're not saying that," Rauner said. "We're saying let local voters decide. Many want collective bargaining. If you want that, keep it. Speaker Madigan needs to acknowledge that many people in Illinois...want to be able to decide what gets collectively bargained. The speaker shouldn't dictate what local residents do in their schools. We are a purple state, not a red or a blue state."
But Mayor Emanuel on Tuesday said that Cullerton's plan was the best option available.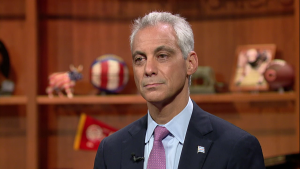 Mayor Rahm Emanuel "We shouldn't deny the state the type of progress that bill represents for ancillary items that are not essential," he said.
Rauner responded to the mayor's statement, saying, "The mayor knows full well that if we only freeze property taxes and do nothing else, we won't really have accomplished anything. We've got to negotiate this and work this in good faith."
Cullerton's bill has passed the Senate, and he testified in the House Tuesday about why that chamber, and the Chicago Teachers Union, should get on board.
"It would avoid 3,000 teachers getting laid off this year because it, for the first time, has pension parity where the city will get normal costs paid for," Cullerton said. "The governor only offers a couple years in his proposal. Our bill is one vote away from becoming a law because it's veto proof, and it will be a lifeline for the city of Chicago."
---
You may also like these stories: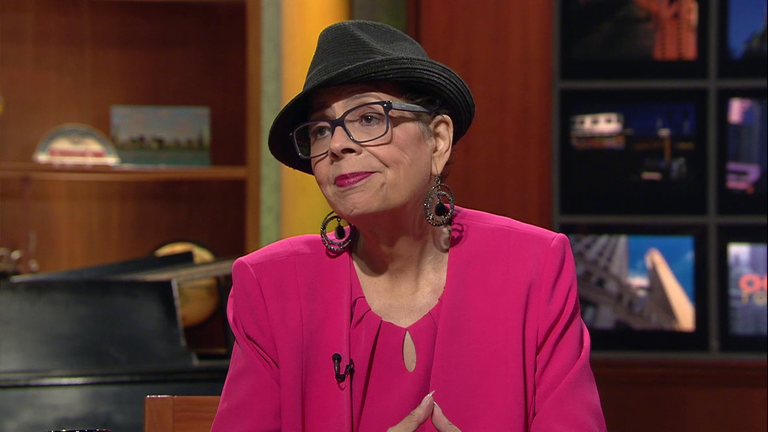 • House Democrats Propose Pension Cost Shift, $200 Million for CPS
• Karen Lewis Grades CPS' Budget Math
• CPS' Budget Proposal Calls for Layoffs, $480 Million from Springfield