Eleven GOP presidential hopefuls will meet for a second primetime cable news debate Wednesday. Donald Trump still leads the polling heading into the CNN debate at the Reagan Presidential Library. Retired neurosurgeon Ben Carson's numbers have surged, as has the profile of former Hewlett Packard CEO Carly Fiorina, whose response to Trump's comments about her appearance have gotten her wider attention in recent days.
Joining Chicago Tonight to talk about what we can expect from tomorrow night's debate is Jason DeSanto, a senior lecturer at Northwestern University law school and a specialist in political communications.
Early? Yeah, but ...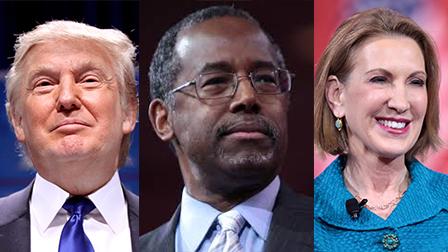 Photos by Gage Skidmore
Yes, it's early. But don't forget these debates are consequential, DeSanto says. After his performance in August's debate, Donald Trump was able to consolidate and build on his support while Gov. Scott Walker was set back. And as for Rick Perry, who just dropped out of the GOP nomination race, DeSanto says his "odyssey" has been to overcome his "oops" moment in a 2012 debate.
"These candidates have to drive their own story and portray core leadership skills, and with a multicandidate debate there's not a lot time for them to do that," DeSanto said.
Those core leadership skills – authority and humanity – highlight an interesting contrast between frontrunner Donald Trump (who focuses more on authority) and surging candidate Ben Carson, who DeSanto says "portrays his strength through calm and lets his power exude that way."
But for candidates like Carson – and for ex-Hewlett Packard CEO Carly Fiorina, appearing in the primetime debate Wednesday night after being relegated to the so-called "kids table" in August – DeSanto says it's important to remember that many viewers are still getting to know them and their style. "Don't partake of name calling. Don't get into a petty dispute or argument. They can reinforce the contrast between themselves and Trump in that way."
---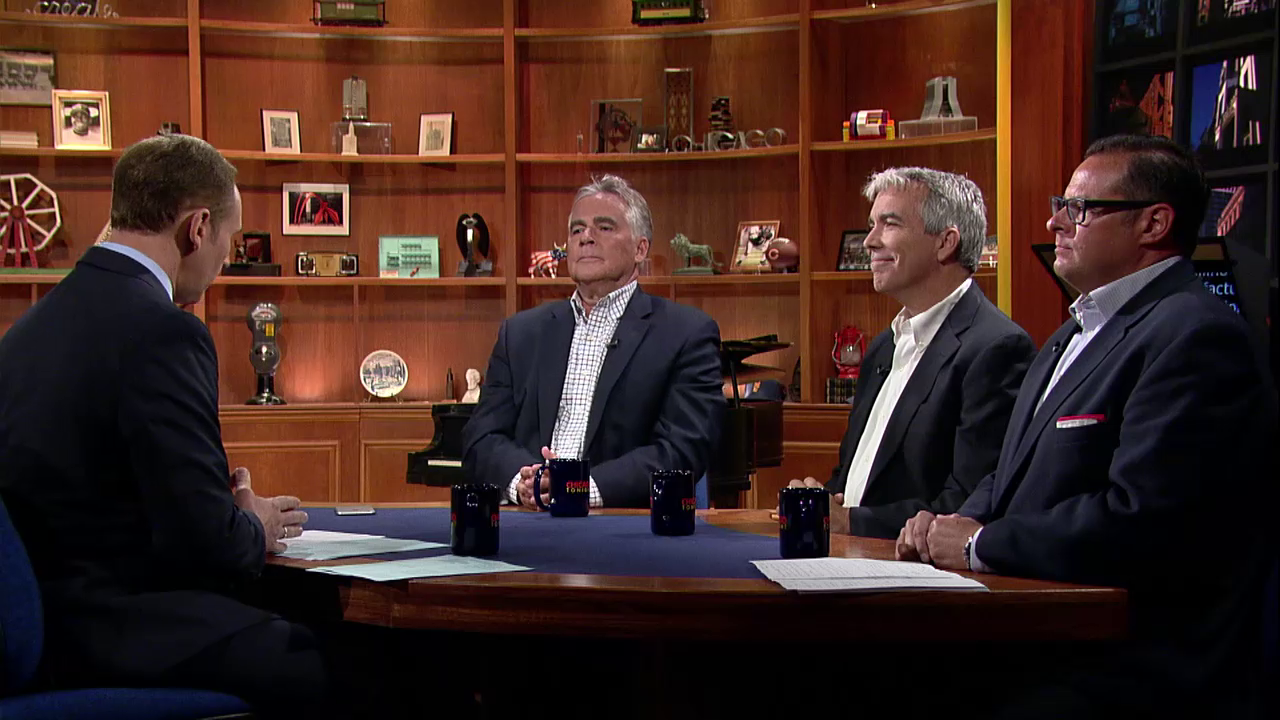 On Aug. 5, Chicago Tonight hosted a panel discussion ahead of the first debate. Watch it again for reaction from local Republicans to on the surge behind Donald Trump's candidacy and what the crowded field of candidates means for the GOP.