More than 80 judicial candidates are running for election, with many of them running unopposed. Each year the Chicago Council of Lawyers and the Chicago Bar Association screen and rate judicial candidates, and the organizations use their ratings to determine whether they would recommend a judge for retention. What goes into the evaluation process? 
---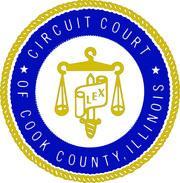 This year the Chicago Bar Association (CBA) gave a "Not Recommended" rating to one Circuit Court judge seeking retention, Judge Thomas E. Flanagan; and a "Not Recommended" rating to three candidates hoping to fill vacancies in the Circuit Court of Cook County and Cook County subcircuits, all of which are running unopposed.
The Chicago Council of Lawyers (CCL) gave their "Not Qualified" rating to one judge seeking retention in the Circuit Court as well; Judge Annie O'Donnell. The organization rated four candidates that are hoping to fill vacancies as "Not Qualified."
But how does a judge seeking retention or a hopeful candidate get the green light from both the CCL and the CBA?
Both organizations use a similar multiphase evaluation process that includes a questionnaire, interviews, and the candidate meeting a list of criteria. In the CCL's evaluation process there's an informational questionnaire which contains details of the candidate's career and professional development as well as any complaints; interviews with other judges, attorneys or other individuals with personal knowledge of the candidate; and an interview with the candidate. The CCL also evaluates if the candidate has demonstrated the ability to serve in the following categories:
Fairness, including sensitivity to diversity and bias
Legal knowledge and skills (competence)
Integrity
Experience
Diligence
Impartiality
Judicial temperament
Respect for the rule of law
Independence from political and institutional influences
Professional conduct
Character
Community service   
If the candidate has demonstrated the ability to perform in all of these areas he or she will receive a "Qualified" rating. If candidates have shown excellence in most of the categories, then they receive a "Well Qualified" rating, and if a candidate performs excellently in all the areas, then he or she receives a "Highly Qualified" rating. The CCL described Judge Annie O'Donnell's judicial temperament as "unduly flip, sarcastic and rude" in their evaluation report. 

The Chicago Bar Association's Judicial Evaluation Committee Chairman Jeff Finke describes a similar evaluation process for the CBA. The 200-member committee conducts a screening procedure where candidates must submit a 16-page questionnaire as well as undergo an investigation and hearing process. In addition, candidates are critiqued on eight areas, not 12 like the CCL. Those eight categories include:
Integrity
Legal Knowledge
Legal Ability
Professional Experience
Judicial Temperate
Diligence
Punctuality
Health Factors
Finke says that when judging the various areas, not every judge will be strong in everything.
"A judge may be qualified but is weak on legal decision making for example," he said. "We're well aware that not all judges have Supreme Court abilities."
After the hearing portion of the process is complete, a hearing panel of 12 to 20 members vote using a secret ballot and are asked to rate each candidate as "Highly Qualified," "Qualified" or "Not Recommended." For candidates to be considered "Highly Qualified" they must receive 80 percent of the panel's vote. To be rated as "Qualified," a candidate must receive a favorable rating on 60 percent of the ballots. If a candidate receives less than 60 percent affirmative vote, the CBA will give the candidate a "Not Recommended" rating.
When it came to rating Judge Thomas E. Flanagan, Finke said he's excessively slow.  
"He's too slow in making decisions, and he holds jury trials and jury members are being paid," Finke said.
Both organizations rate candidates that are hoping to fill vacancies as well.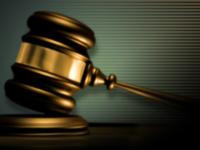 The CCL gave a "Not Qualified" rating to Kristal Rivers, who is running unopposed for Connors' seat in the Cook County Judicial Circuit, and Diana Rosario, who is running unopposed for Reyes seat. Terrence J. McGuire, who is running unopposed for Donnelly's seat in the 3rd Subcircuit, and James Paul Pieczonka, a Republican running against James L. Kaplan in the 12th Subcircuit race for Jordan's seat, both received "Not Qualified" ratings from the CCL. Pieczonka also received a "Not Recommended" rating from the CBA.
The CBA gave "Not Recommended" ratings to Maritza Martinez, who is running unopposed to fill Burkes' seat in the Circuit Court of Cook County, and Democrat Judy Rice, who is running against Robert D. Kuzas in the race to replace Hardy-Campbell in the 7th district subcircuit.