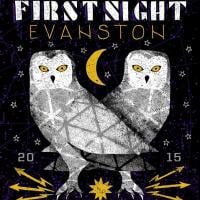 First Night Evanston is a New Year's Eve extravaganza that celebrates Evanston's diverse and eclectic community. The family-friendly performing arts festival features a variety of music, dance, and children's programming taking place in six different venues around downtown Evanston, including four of the city's famously beautiful churches. The event's program director, Stuart Rosenberg, and one of this year's musical headliners, Corky Siegel, join Chicago Tonight to talk about the New Year's Eve celebration and give us a preview of what we can expect to see at First Night Evanston.
Watch Siegel perform "Deja Vu" in our studios.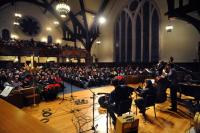 Read an interview with harmonicist Howard Levy, who will also be performing at the event.
Tomorrow will be your second performance at First Night Evanston. What was last year like?
Yes! I played at last year's First Night with my group Acoustic Express at the First Presbyterian Church, and it was great. I was never even inside there before and it was just beautiful. That's one of the great things about First Night – all these churches are really wonderful places to play music and I was pleasantly surprised.
Are there any acts you're hoping to see?
I wish I could! I have sound check and then our set, and then plans for the rest of the evening. But if had been able to do it, I would have loved to sit in with Corky Siegel and Regina Carter.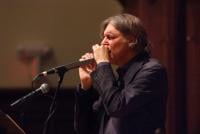 You'll be performing as part of Chévere de Chicago, a kind of supergroup of Chicago musicians. What can people attending your performance expect to see?
It's a very high-energy, Latin jazz kind of music. It's hard to label it because we cover so many types of music – a lot of Brazilian music and Afro-Cuban, and some surprises like blues and funk. Everyone in the band is a wonderful player, really virtuosic players, and there's a lot of interaction between us because we've played together for more than 30 years – so we're really happy to be celebrating the New Year. If you listen to some of the music on the Chévere website you'll get a feel for it – it's mostly original material written by me and the guitarist Ernie Denov. And while it's not really a dance space, with our music, it's definitely hard to stay in your seat. We get a very broad and diverse audience, and they like to get up and move to the music.
Any New Year's resolutions?
I have some unfinished compositions that I'm going to really try to finish writing and get out there into the world. I have kind of a backlog of lots of things in various different styles that I want to publish, so that's a biggie for me.
Last year, Howard Levy performed "Airegin" by Sonny Rollins in our studios, accompanied by guitarist Bobby Broom and bassist Dennis Carroll. Watch the performance.
View a venue map of performance locations for First Night Evanston.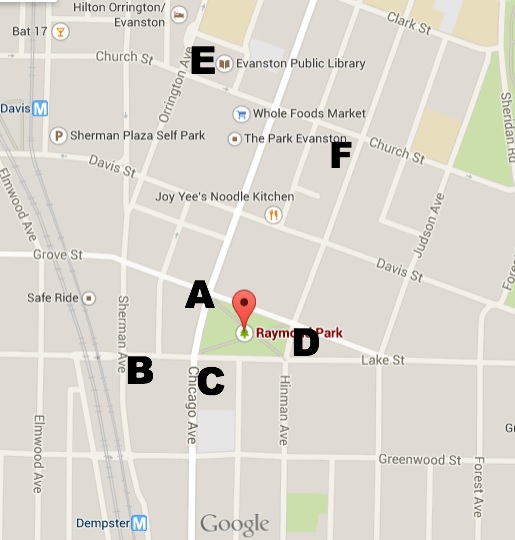 A. The Music Institute of Chicago
1490 Chicago Avenue
B. Immanuel Lutheran
616 Lake Street
C. First Presbyterian Church
1427 Chicago Avenue

D. First Congregational Church
1445 Hinman Avenue
E. The Evanston Public Library
1703 Orrington Avenue
F. The First Methodist Church
516 Church Street