For almost 30 years, the James Beard Foundation has been celebrating the best the culinary industry has to offer as well as educating the public. From food tours to prestigious awards, the foundation finds itself at the center of America's culinary community, and now hopes to expand its reach internationally. Joining Chicago Tonight to talk about the foundation, Chicago's culinary industry, and what American dining may look like in the future, is Susan Ungaro, the president of the James Beard Foundation.
---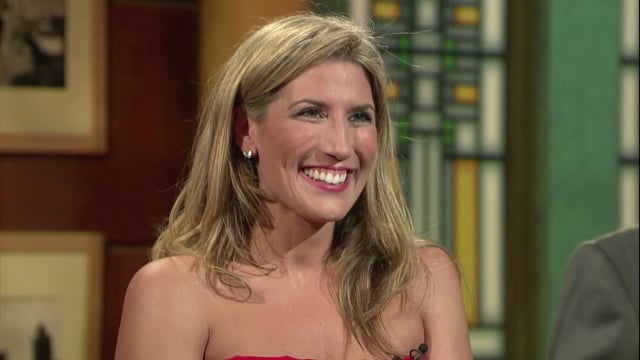 Read an interview with Taste America emcee Catherine De Orio, host of Check, Please!
What made the Taste America dinner event a "once-in-a-lifetime dining experience?"
Well, obviously the James Beard Foundation is one of the premiere culinary organizations in the country, if not the world. There's been a lot of excitement in Chicago. They're moving the 25th James Beard Foundation Awards Ceremony from New York to Chicago in May.
Taste America generated excitement for the awards. We were one of 10 cities they stopped in to have these collaborative dinners. To have these chefs preparing your meal is something you're not going to get anywhere else, even if you go to their individual restaurants. You wouldn't get that collaboration of minds.
You were basically with everyone in the culinary scene in Chicago. Wonderful restaurateurs, other chefs, and members of the food media were there that evening. If you want a feel of what the award ceremony in May might be like, this was a nice look into that.
A portion of the event's proceeds will be donated to the James Beard Foundation's Taste America® Scholarship Fund. Can you tell us more about that?
Susan Ungaro has really been developing that program with the James Beard Foundation, really spearheading giving out scholarships. And I was more than happy to donate my time for the evening. It's a wonderful cause for a wonderful organization.
With the lineup of chefs for the event, was there an issue of too many cooks in the kitchen?
Not at all. The night had a really good energy. Everyone seemed to be excited and happy to be there, tasting each other's food.
It was fun, and there didn't seem to be any issues. The event was a huge production and went off without a hitch. Everyone I spoke with was enjoying it. People were excited and lively with high energy levels.
In terms of the food, was there a theme to the night?
It was really interesting. Jimmy Bannos did a foie gras dish; Dave Beran did a dish inside these hollowed-out eggs. Everyone had something really different—a showcase of what they're good at.
And, as far as the meal, each course was representative of the cooking style of each chef. It still flowed very nicely. Maybe they collaborated beforehand, but there wasn't some overarching theme. They all followed the same basic tenets: the dishes were seasonal using fresh ingredients.  
-- Interview has been condensed and edited.
---
View a slideshow from Friday night's James Beard Foundation Taste America dinner.