The mayor pulls a sneaky end-run around aldermen who had wanted city voters to weigh in on whether or not there should be an elected Chicago Public School Board. Paris Schutz has the latest on today's strange developments.
---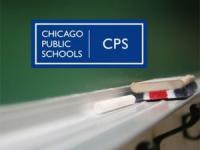 In August, Chicago Public Schools students rallied and marched in the Loop, demanding an elected board of education. Watch Chicago Tonight: Elected School Boards.
The Chicago Board of Education was founded in 1840 and is responsible for the governance, organization, and financial oversight of the Chicago Public Schools. The board established standards, policies, and initiatives to ensure accountability within the third largest school district in the country.
The board and the mayor have come under fire from some residents in the wake of 50 school closings last year, a contentious budget passed for 2015 and most recently, a controversial annex for one of the cities wealthiest public schools in Lincoln Park.  
In accordance with the Amendatory Act of 1999, the board consists of seven members. Board members are appointed directly by Chicago's mayor. The president, vice president, and secretary serve as the officers for the Board of Education and are elected annually in July or whenever a vacancy exists. In order for a board member to be elected as an officer, he or she must receive a majority vote by the full Board of Education. 
Learn more about the Chicago Board of Education.
Chicago is not the only city in the country to appoint school board members, according to the National League of Cities.