The ongoing debate over whether diet sodas are good or bad continues. A recent study introduces the idea that diet soda may alter a person's gut microbes and put them at risk of diabetes. And at the 10th annual Clinton Global Initiative conference, the three largest soda companies took a pledge to cut the number of calories Americans' are consuming, after acknowledging their products role in the country's obesity crisis.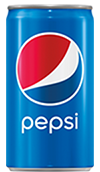 Dr Pepper Snapple Group, Coca-Cola and PepsiCo made a commitment to slash one-fifth of the calories Americans consume over the next 10 years. They're starting by increasing the presence of low-calorie and no-calorie drinks and providing smaller portions for their can products. PepsiCo's website offers information on nutrition facts for all of it's products. Its website also allows consumers to compare the nutrition facts across different bottle and can sizes.
These companies also pledged to educate their customers on the benefits of watching their calorie intake by pushing more diet drink promotions.The goal is to reduce the number of drink calories by 20 percent. The problem is, many studies argue diet drinks are associated with diabetes and even put you at risk for obesity.
The National Center for Biotechnology concluded artifical sweetners can contribute to long-term weight gain. Non-caloric sweeteners like Equal, Splenda and Sweet 'N Low increased body mass index by 47 percent compared to normal sweeteners.
Chicago Tonight takes a look at the dangers of sodas, both sugary and diet.