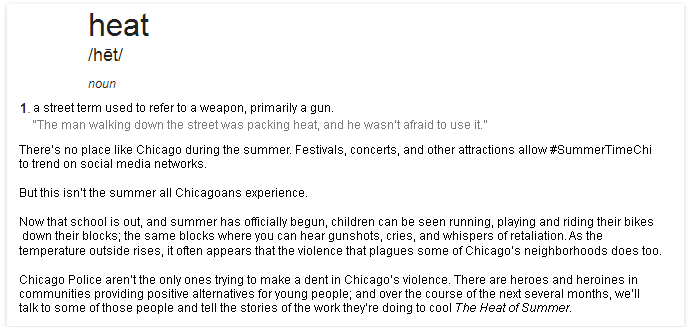 Hope.
It's an emotion that many adults believe Chicago's youth lack.
"We have a lot of young people who are hopeless because they don't feel like they have a future," said Andrea Zopp, president of the Chicago Urban League. "So I think creating that for them is really important."
African Americans make up a third of the city's population, according to Zopp, and if that community isn't thriving, then it's hard for the city to thrive.
For nearly 100 years, the Chicago Urban League has been creating opportunities within the African American community. While providing educational experiences and launching employment collaborations has long been a part of the organization, the Chicago Urban League just recently expanded these areas by introducing an international program.
In June, a group of 22 Chicago Public High School students traveled with the Urban League to Shanghai, China. The purpose of the trip was to expose Chicago students to a foreign place which faces similar issues as Chicago.
"They have a huge problem with poverty and economic opportunity there," said Zopp. "For the young people to see that and see that many of the things that we're facing here in the U.S. are also being faced in China."
"They learned about themselves and what they were capable of doing, and they really increased their view about what opportunities might be open and available to them," she added. "That for us was an important part of the trip; to set high expectations for our young people, to have them fulfill them and for them to realize that they can set their bar high."
On the trip, students learned about renewable energy and the country's culture. They also met with a group of Chinese students and were surprised to learn how much they had in common with these students as well as how they face similar challenges.
A trip to a foreign country wasn't the only educational experience the Chicago Urban League provided this summer. They recently held a STEM (science, technology, engineering, and math) camp for sixth- through eighth-graders.
Young people of color don't get the exposure to those fields that they should, Zopp said, adding those industries are where the opportunities will be in the long run.
"That's where the jobs are, that's where the job growth is, that's where the opportunities are, and there aren't enough people of color in those fields," she said. "We want to increase the pipeline of students who are engaged in that work, and we want to give them exposure to see what it's like because too often they don't know anybody who is an engineer or a scientist."
Creating jobs is a major goal for the organization. Zopp believes that a lot of the violence in the community comes from the lack of economic opportunity, and that's driven by education and access to jobs.
The Chicago Urban League is one of many organizations that work with the city's One Summer Chicago program, which had close to 400 young people involved with summer jobs and mentoring. Zopp hopes the Chicago Youth Jobs Collaborative, a new partnership with the Common Ground Foundation, will be able to provide jobs that extend past the summer.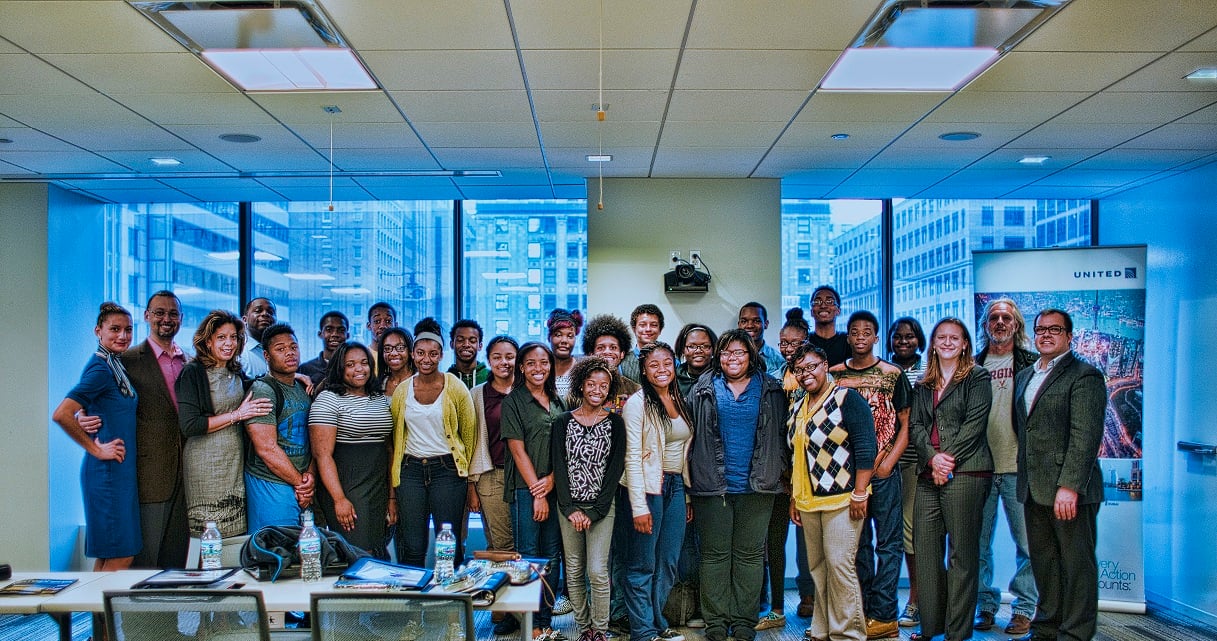 The goal of the collaboration is to organize public, private, and nonprofit employers to address youth employment needs. The Chicago Youth Jobs Collaborative will launch this fall and aims to provide 1,000 jobs to youth in its first year and 1,000 additional jobs each year over the next four years.
In addition to creating opportunities for communities, the Chicago Urban League strives to give the community a voice.
 "I think what we need to be able to do is to make sure the community is communicating what their needs are and making sure that they're being heard," Zopp said. "If elected officials aren't doing what you think your community needs, then you need to go vote and tell them."
With the election coming up in November, the Chicago Urban League will be registering people to vote as well as encouraging people to become engaged in the election process.
View a slideshow.