Chicago's technology incubator that goes by the name of 1871 – a reference to the year of the Great Chicago Fire and how ingenuity, innovation, and hard work helped rebuild and reshape Chicago – is expanding by 50 percent thanks to a $2.5 million grant by the State of Illinois.
We'll hear from CEO Howard Tullman about 1871's next generation and from entrepreneur Jill Salzman about how 1871 helped her launch her business from idea to startup.
---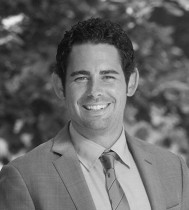 Read an interview with Ben Rosenfield founder of Freebie, a technology startup company that is a member of 1871.
Q: What is Freebie?
Our app allows consumers to monetize social connectivity. Businesses want you to talk about their products on your social media, so these businesses spend money to get likes and shares but don't get to see how it works or if it drives customers to their stores. Instead of spending money on social media marketing, they can get someone in their business to talk about the product specifically on their own social media page. Our core belief is that everyone's social connectivity has value whether you have one million friends or followers or just one. Freebie can actually show the ripple effect of influence through social media.
Q: What was the inspiration behind the app's creation?
We wanted to build a product that can touch anyone in the world. Freebie can work for any client whether you're a "mom and pop" business or a huge brand. Everyone has social media expenditure and we found that's what drives customers. Ultimately, there are different methodologies to driving customers, and one we don't believe in is discounts. Everyone knows that if you get something for a discount, you would be hard-pressed to buy it again for actual price. We believe if you get to sample a project for free, you would want to pass the experience on to others. So consumer psychology is what we're built on.
Q: There are other similar apps (Groupon for example). How does Freebie differ?
Freebie uses a different model. Groupon leads by a discounted product, but in their case none of those customers return. Our model to use a free product is outside of the standard discounted model. I've had many businesses tell me if they could get one person to just try their product they would have a customer for life. That's because they would return and share their experience with their friends. Essentially, we're expanding the idea of word of mouth. I'd rather give a product for free and get 10 customers come in from that referral. No one's bragging about a coupon, but people love to talk about free things they just got with no risks. We're creating brand ambassadors. We know that within 30 days 40 percent of customers return on average.
Q: How did Freebie connect with 1871?
What we really liked was that 1871 was a community of like-minded entrepreneurs, that's what it offered us. We were attracted to being around so many people all trying to do something great. Their mentor hours are very helpful. You can go and meet uber successful entrepreneurs and get introduced to high-ranking executives who are there to help and talk about problems we've all faced. We were fortunate to run a pilot program with pizza chain Papa Johns and had it not been for 1871, we couldn't have made that connection.
Q: What's in store for Freebie's future now that you're connected with 1871?
Well, I see 1871 as a platform. It allows businesses to create a strong foundation. But I think you graduate from 1871, and if you're able to utilize everything you learn there, you end up at a good place with good tools at your disposal.
Interview condensed and edited.