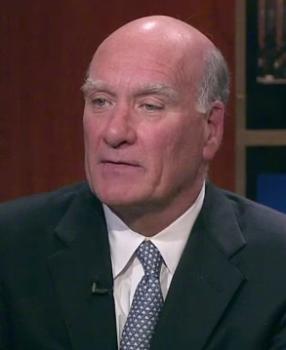 The first potential Democratic challenger to Gov. Pat Quinn is Bill Daley, who officially announced his candidacy on July 30, only to drop out of the race on Sept. 16. The brother and son of former Chicago mayors, is touting his private sector and White House experience. Daley served as U.S. Secretary of Commerce under President Bill Clinton, and as White House Chief of Staff for President Barack Obama. He also ran Al Gore's presidential campaign in 2000. In the business world, Daley oversaw operations for JP Morgan Chase. While Daley has only formed an exploratory committee, which allows him to raise money, Daley says he is "100 percent in it." Daley criticized Quinn over pension reform inaction, and says he favors something close to House Speaker Michael Madigan's proposal -- increasing employee contributions, raising the retirement age, and cutting the automatic 3 percent cost of living adjustment for state workers.
View a timeline of his political career:
Christine Hurley, Shanika Gunaratna, and Yasmin Rammohan contributed to this report.