The video cannot be displayed.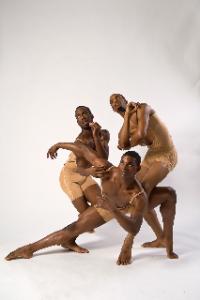 Chicago's Deeply Rooted Dance Theater will celebrate its 15th Anniversary Season Finale performance on Friday at the Harris Theater. To celebrate the anniversary, Deeply Rooted will debut two new works conceived by the company's Artistic Director, Kevin Iega Jeff, and Associate Artistic Director, Gary Abbott.
Bach'd was inspired by Johann Sebastian Bach's Violin Concerto in A Minor, and Chicago Women of Song pays tribute to seven women Chicago vocalists, including Jennifer Hudson.
"Simply, the inspiration is to celebrate incredible songstresses who tie our lives together by what we sing," Jeff said. "When we hear the music, it's something we're all connected to, in terms of diverse communities."
The season finale is at 8:00 pm at the Harris Theater at Millennium Park.
For more information, visit the image gallery and links below.