The city had declared 2020 as Chicago's "year of music." Now with live music all but shut down, we've been talking with artists who were set to share their sounds before the coronavirus outbreak. This includes award-winning Chicago gospel singer-songwriter Donald Lawrence and the Tri-City Singers. 
"I think this particular experience could bring everybody together as a oneness," Lawrence said.
"We have different walks, we have different beliefs, but love is at the center of it all. I think that this piece shows us about love, shows us about human connection, shows us about ups and downs, about this tenacity that we have resilience in our human spirit that we can get through things and get on the other side of it," he said.
The show Lawrence is referring to is "Goshen," a conceptual production he created in conjunction with Chicago's Deeply Rooted Dance Theater. It was set to debut at the Broadway Playhouse in Chicago in May but has since been postponed.
"I had the concept of this album, I started working on it in 2015," Lawrence said. 
"It was Goshen. It really tells the story of the Exodus. But I thought that had been told, so I decided to dig deeper into the story, and I learned that the body of the land that Israel resided in was Goshen. It had a lot of spiritual meaning. It was a place of protection. A place of God's favor. Goshen is a supernatural zip code and those who reside there achieve against all odds," he said.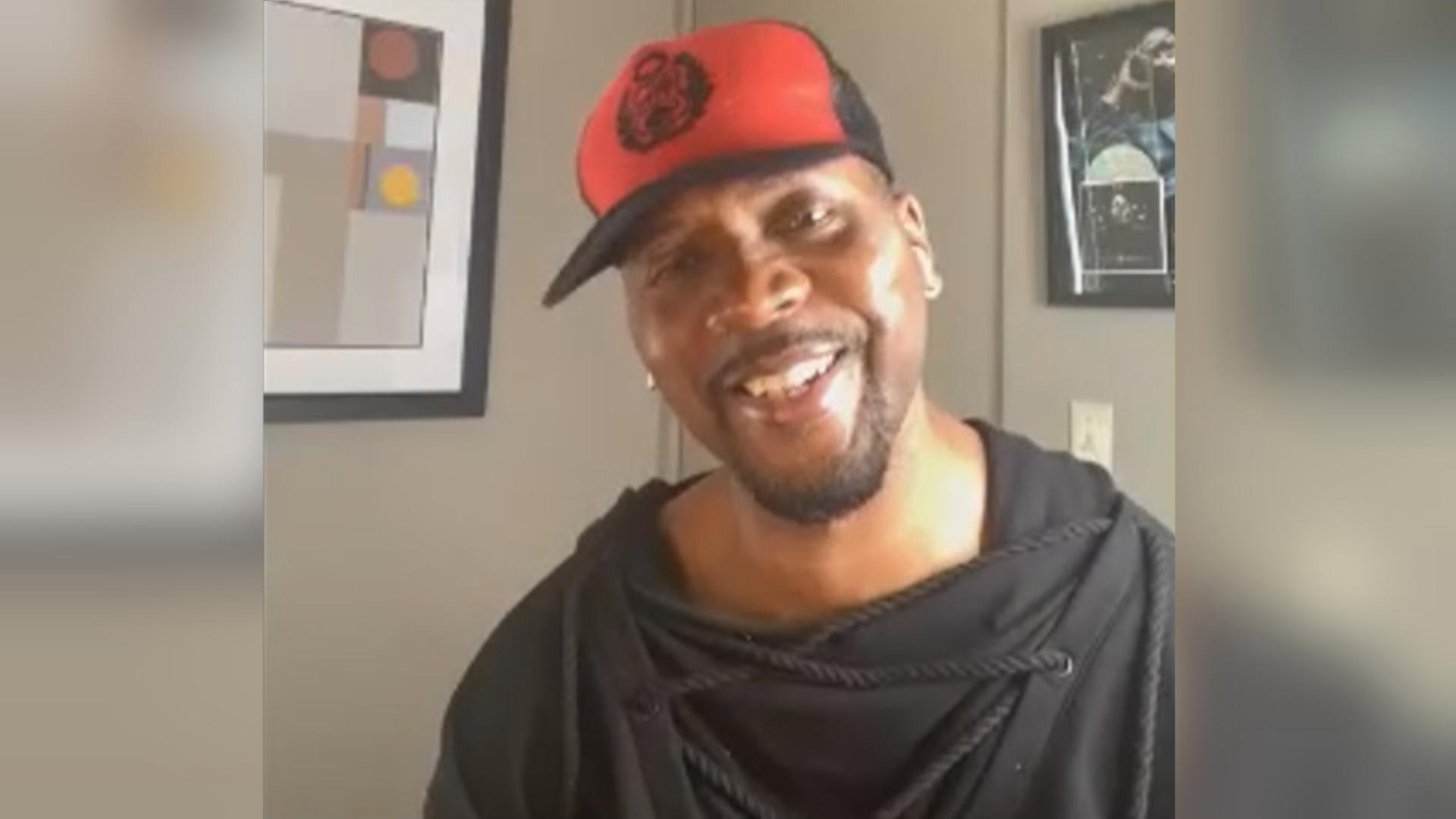 Chicago gospel singer-songwriter Donald Lawrence speaks with "Chicago Tonight" via videoconference. (WTTW News)
While it may seem the production would mostly appeal to a highly spiritual audience, Lawrence says that's not the case.
"They were celebrating gospel music and we normally celebrate the Gospel Music Fest at the park, this was another layer to see gospel and dance theater come together, so it further showed this music as an art form," Lawrence said.
"When they're celebrating music, they're celebrating all genres. House, R&B, rock, gospel, blues, classical, jazz — all of it. This show has a little element all of that in there because the one thing about gospel music, is as much as people look at it as a religious form, it's really an art form," he said.
Kevin Iega Jeff, creative director of Deeply Rooted, agrees. He worked directly with Lawrence on the project, in addition to the other Deeply Rooted artistic directors. Jeff says the response they got when they debuted a portion of "Goshen" at their winter showcase in 2019 was more than positive.
"This Filipino woman came up to me and said, 'I am not a Christian,'" Jeff recalled. "She says, 'I am a Buddhist, but I feel like I've gone to God. The human connection is what it's all about, and what you guys generated from the stage is a space for us all to step into that space together.' And that's what's so beautiful about the piece and is even more necessary." 
While it's unclear when the project will make its full debut, Lawrence says when it does, the message will remain the same, a story for everyone regardless of their background.
"Art is universal," Lawrence said. "Let people find their own experience in it themselves. I'm just going to give you a canvas, put some things there. Because everyone sees a picture differently. We all focus on our own things. When you put art which is a picture, a picture on stage, you let everybody find their own experience in it without saying, 'This is my experience, you need to experience it like me.'"
---
More on this story
Deeply Rooted Dance Theater is currently offering a virtual series of programs focused on creative healing. 
Follow Angel Idowu on Twitter: @angelidowu3
Angel Idowu is the JCS Fund of the DuPage Foundation Arts Correspondent.
---