Strange people occupy fantastic places in a new exhibition of art by Remedios Varo at the Art Institute of Chicago. The 20th century surrealist painter's work is well known in Mexico but rarely seen in the U.S.
Many of the paintings express spiritual or personal transformation. They conjure images of dreams and magic. There's an interest in occult practices, tarot and magic.
"But she moves her work into a very unique space that's entirely her own and is very inter-textural and has references to mechanical drawing and to devotional art but also to astronomy, alchemy, music," said Caitlin Haskell of the Art Institute of Chicago.
Varo was a Spanish-born painter who fled World War II and settled in Mexico City.
The exhibit "Science Fictions" is a collaboration between the Art Institute of Chicago and the Museum of Modern Art in Mexico.
"She is painting in the mid-1950s, something that looks completely out of her time," co-curator Tere Arcq said. "Her paintings are like a whole new universe, so it's very difficult to define her."
Varo flourished in Mexico at a time when expatriate men and women were welcomed by local artists.
"It was a rather unique circumstance where women practitioners had as much voice and opportunity to show their work as their male counterparts," Haskell said.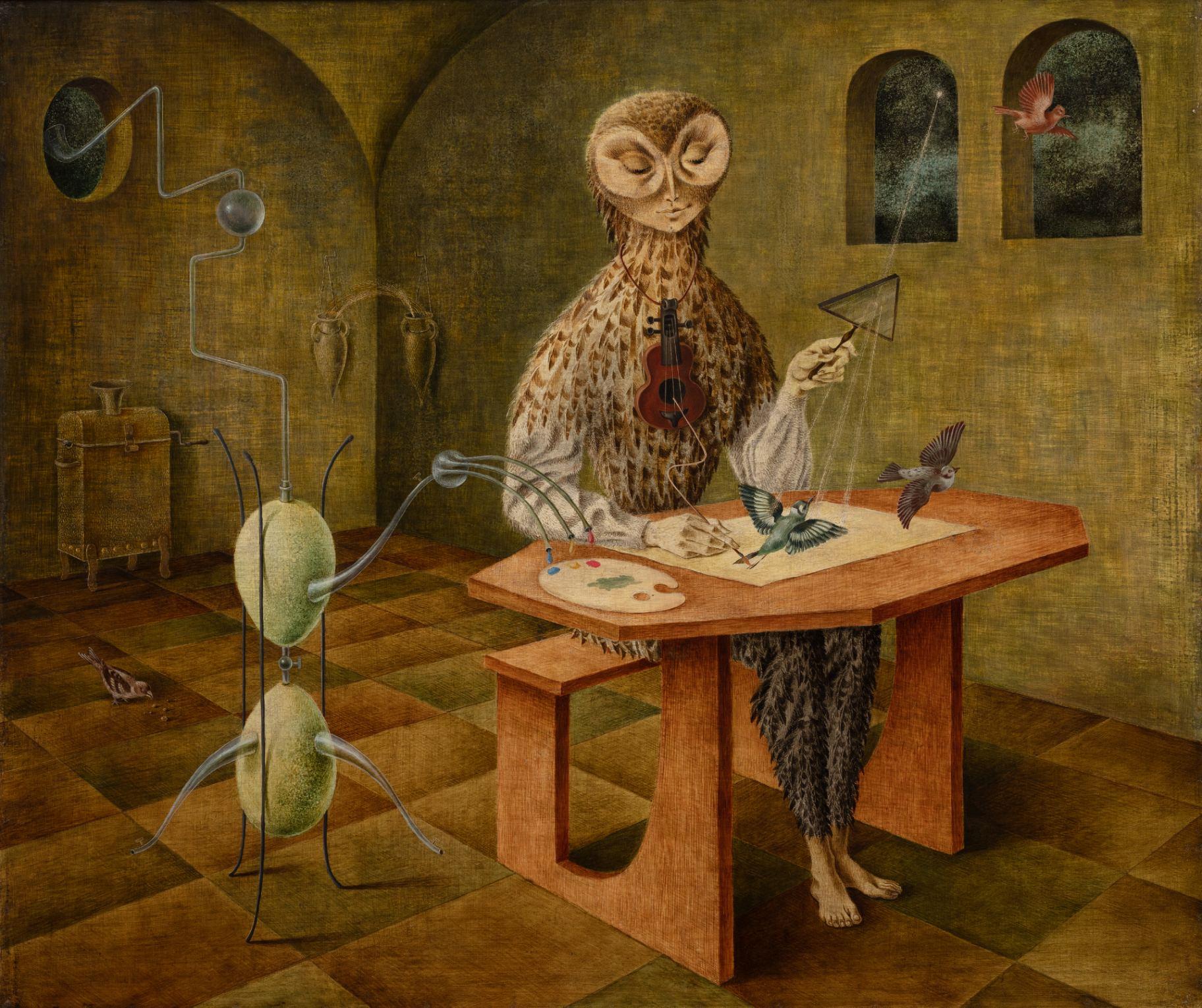 Remedios Varo. Creación de las aves (Creation of the Birds), 1957. Museo de Arte Moderno. INBAL/Secretaría de Cultura. © 2023 Remedios Varo, Artists Rights Society (ARS), New York / VEGAP, Madrid. Photo by Rodrigo Chapa.
"She's interested in alternative systems of belief," Haskell continued, "and she's interested in the efficacy of art, coming up with new ways that show how someone with a creative imagination would be able to affect social and political change."
"And she was concerned about the future of the planet and the future of humanity and thinking about female-led spirituality as a new possibility to change things," Arcq said.
Haskell said there hasn't been a major museum exhibition of Varo's work since 2000.
"So we're excited to have this great concentration of her work here and also notebooks, many drawings that she made, books from her personal library, pages on which she wrote down spells and recipes," Haskell said.
Arcq said Varo's work surprises audiences that haven't seen it before.
"You're going to have to spend a long time in front of these paintings because they really trap you," Arcq said. "You know they have this mystery not only in the story, but also in the way they were made that really catches your eye and your interest. The works entice you to look very closely, and they reward close looking."
Varo died suddenly in 1963 at the age of 55.
"Science Fictions" runs through Nov. 27 at the Art Institute of Chicago.
---