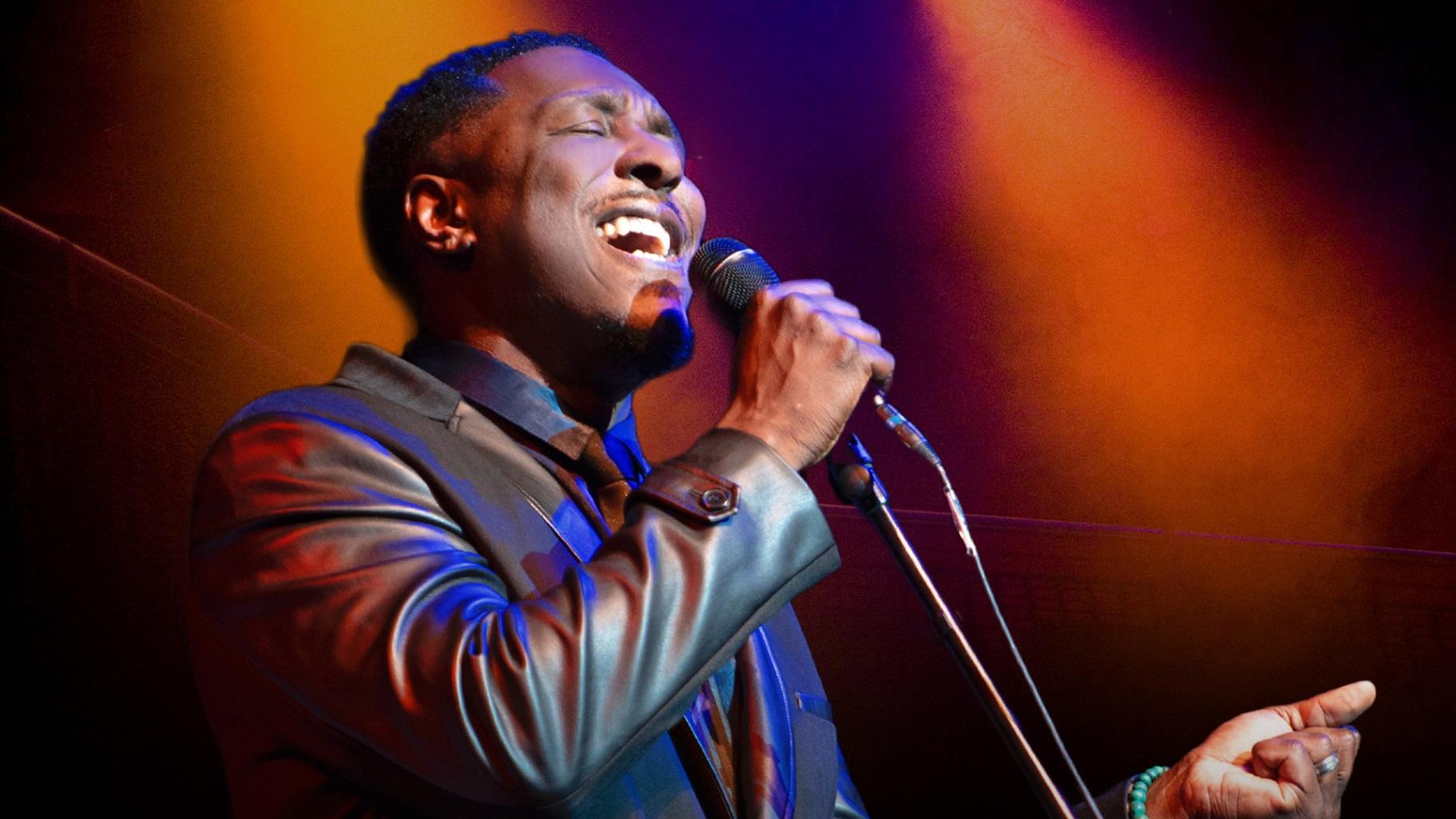 John-Mark McGaha performs in "Signed, Sealed, Delivered: A Stevie Wonder Experience." (Ryan Bennett Photography)
Stevie Wonder hardly needs an introduction. With 25 Grammy Awards and 100 million records sold, Wonder has a list of songs in the keys of R&B, pop, soul, gospel, funk and jazz that has in many ways made him one of the greatest and most enduring "music men" for decades. It is also well known that the 76-year-old became blind shortly after birth yet quickly went on to become a singer, songwriter, musician (on keyboard, harmonica and drums) and record producer at a very early age. And of course, his immense output of songs has remained a winning soundtrack for several generations of fans.
"Signed, Sealed, Delivered: A Stevie Wonder Experience" is expertly written and directed by actress/singer Angela Ingersoll, with superb music direction by Will Kurk (conductor, vocalist and musician on synth and piano). The show is driven by an impressive performance by John-Mark McGaha (another multi-talent who sings, acts and plays piano); he is backed by a top-notch band. The show is about to complete its all-too-brief run at Mercury Theater Chicago with a final performance at 2:30 p.m. March 12. "Signed, Sealed, Delivered" should have been booked for a much longer run than three weeks, but it unquestionably has great potential as a touring show. And it can only be hoped that it will soon return to Chicago.
McGaha not only captures both the sound and sensibility of Wonder and his personal life, but also deftly interweaves aspects of his own life, with his connection to Wonder's songs seamlessly blended into the show by way of Ingersoll's script. And throughout the two-hour production, McGaha is backed by an onstage band that, in addition to Kurk, includes four terrific musicians: Will Baggett on bass, Chuck Lacy on drums, Josh Rzepka on trumpet and Jesse Montijo on saxophone and flute. Cherise Coaches and Jessica Brooke Seals are the supporting vocalists.
The show's list of about 20 songs includes a slew of Wonder's greatest hits, from "For Once in My Life," "Isn't She Lovely" and "You Are the Sunshine of My Life" to "Superstition," "I Just Called to Say I Love You" and the title song. If I had one issue with the production, it was that it was often too heavily amplified and Wonder's wonderful lyrics were sometimes lost. But of course, his music is so well known that much of the audience could no doubt sing along.
For last-minute tickets, visit mercurytheaterchicago.com or call (773) 360-7365.
Follow Hedy Weiss on Twitter: @HedyWeissCritic
---