Welcome to the first edition of our new This Week in Nature feature. 
Every Friday, we'll be rounding up some of the articles, videos, photos and social media posts that caught our attention on the topics of climate change, the environment, wildlife, conservation, weather — basically anything that fits under the umbrella of "nature" — some of which we've found thought-provoking, some of which just made us laugh. 
And in case you missed it, here's some of our own coverage this week: Read up on the northern long-eared bat (one of Illinois' own) and its just-announced listing as an endangered species, and the ongoing fight to save Promontory Point's natural aesthetic.    
Without further adieu, here's TWIN. (Editor's note: The acronym is still being workshopped.)
Climate change is more than theoretical for coastal residents in the U.S. Some of the most vulnerable are Tribal nations, and this week the Biden administration announced $115 million in relocation funding to Tribal communities facing immediate threats. Two communities in Alaska and one in Washington will each receive $25 million to begin the process of moving vital infrastructure and housing further inland; eight additional communities will receive $5 million each to further develop relocation plans. A 2020 report by the Bureau of Indian Affairs estimated a need of $5 billion over the next 50 years for tribal relocation. [Anchorage Daily News]
---
How do you solve a problem like single-use plastic? The European Union is proposing a new regulation that would ban things like the mini-shampoo bottles stocked by hotels. The target for EU member states would be a 15% reduction in packaging waste per capita by 2040 compared with the baseline year of 2018. Environmentalists countered that the targets weren't aggressive enough. [The Guardian UK]
---
One of the best Twitter follows this week has been @USGSVolcanoes, where staff at the U.S. Geological Survey is providing updates on the ongoing eruption of Hawaii's Mauna Loa. Come for the incredible videos of lava fountains, stay for the science.
This video from today's morning overflight shows fissure 3, the dominant source of activity. Lava fountains are 20-25 meters in height (65-82 feet) and feed a lava flow moving to the northeast at ~130 meters per hour (0.08 miles per hour). #MaunaLoa https://t.co/dxPN2r2gaH pic.twitter.com/ZkIXuDAwRu

— USGS Volcanoes (@USGSVolcanoes) November 30, 2022
---
In case anyone needed further proof that owls are freaking awesome, researchers at the University of California-Riverside documented great gray owls' ability to locate prey under two feet of snow. They use their large facial discs like radar, and sound-dampening wings to block out other noises. Then they hover and pounce. The sneak attacks could even have practical applications for humans. "Studying how these owls' wings function could help inspire new planes and drones that create less noise," scientists said.
---
In what's becoming an annual holiday tradition, a bear has been captured on video manhandling an inflatable reindeer. Last year, California was the battleground state, this year, it's Nevada, where a homeowner's Ring camera documented the assault.
Looks like someone's on the naughty list.
Though we would never mess with a bear or question its ability to inflict serious bodily harm, frankly, the Rankin-Bass stop-motion version was scarier.
---
Sticking with the holiday theme, we give you the strangest countdown to Christmas we've ever seen: the 25 Days of Fishmas. First up is the longnose sucker, a fish that our loyal readers will recognize as the "wildebeest of the Great Lakes."  
On the first day of #Fishmas, my true love gave to me...

A sucker atop the tree!

Move over Rudolph, there's a new nose in town: the longnose sucker (Catostomus catostomus), that is! #25DaysofFishmas pic.twitter.com/2IUQcvUJK9

— Katie O'Reilly (@DrKatfish) December 1, 2022
---
That's an excellent segue to our next catch of the day: The exciting news that a local angler reeled in a walleye from the North Shore Channel. The Sun-Times broke the news, and while the fish didn't set any records like, say, the recent haul of the world's largest goldfish, it was notable for its location, further up the North Branch of the Chicago River than walleye are typically caught — another sign of the waterway's improving health.
---
Thanks, Chicago Ornithological Society, for reminding us to appreciate the common and everyday. Let's hear it for the crow! It may not be rare or endangered, have colorful plumage or a majestic wingspan, and sure, there's too many of them to assign individual names like Monty and Rose, but the American crow is plenty fascinating in its own right. The bird's fans sing the crow's praises in this enlightening blog post.
---
Here's a new-to-us term: cladophera. Just goes to show a person can live their entire life on the Great Lakes and still have something to learn.
Big piles of cladophera on the beach. Cladophera is a native algae that grows in filaments on the bottom..it can be a bit of a #GreatLakes nuisance when piled on shore. pic.twitter.com/nWBPW78e6l

— Titus Seilheimer (@DrFishSG) November 29, 2022
---
As much as we love reading about nature, there's no substitute for experiencing it first-hand. So each week, we'll highlight a way to do just that. 
Considering the time of year, lots of folks are likely to head to Downtown Chicago as part of their family's holiday tradition. Add Lurie Garden to your must-see list and enjoy the beauty of its masterful four-season plan. We're not saying Lurie Garden coined the term "winter interest" or "winterest," but, but it's a spectacular demonstration of the concept.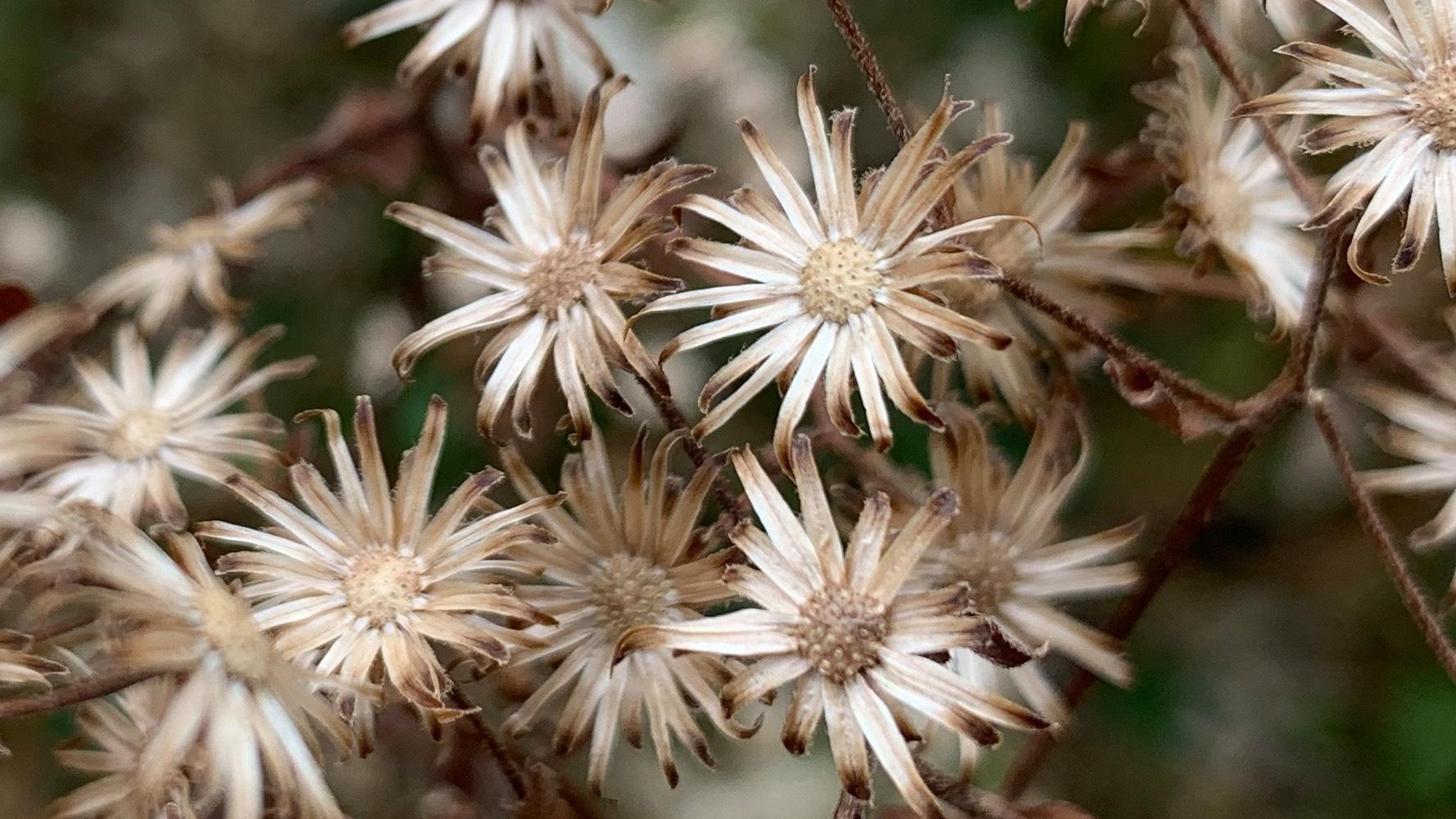 (Lurie Garden / Facebook)
---
Contact Patty Wetli: @pattywetli | (773) 509-5623 |  [email protected]