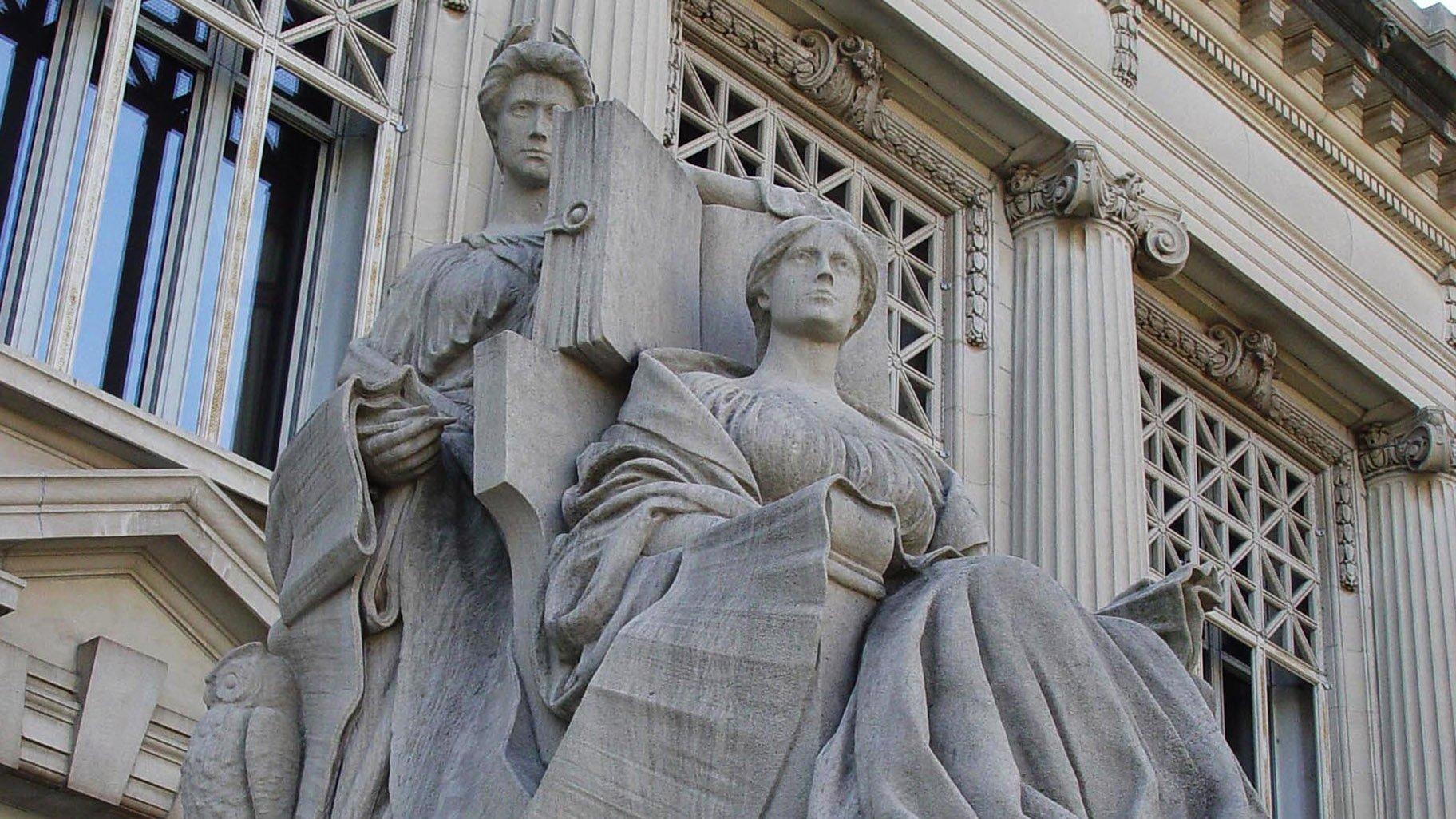 (Randy von Liski / Flickr)
Illinois Supreme Court Justice Anne Burke announced Monday she will retire from the state's highest court on Nov. 30, bringing an end to a judicial career that included 16 years on the state's top court.
Burke, 78, is married to indicted Ald. Ed Burke. In his 53rd year on the City Council, he has not announced whether he plans to run for a 14th term in office representing the Southwest Side's 14th Ward. Ed Burke is set to stand trial on Nov. 6, 2023, on 14 counts of racketeering, bribery and extortion.
Justice Anne Burke said in a statement that she made the decision to retire and informed her colleagues before the court began its current term, saying it was not an easy decision.
"The race has been run and it is time to pass the gavel to a successor," Burke said in a statement released by the Illinois Supreme Court.
In 2018, Burke won a second 10-year term on the court with 81% of the vote, and became chief justice in October 2019. The position of chief justice rotates among the seven justices based on seniority. 
The seat vacated by Burke will be filled by First District Appellate Justice Joy Cunningham, who will serve until December 2024. Cunnigham will be the second Black woman to serve on the Illinois Supreme Court. In July, Justice Lisa Holder White became the first Black woman to serve on the Illinois Supreme Court.
Holder White has said she plans to run for a full 10-year term in the November 2024 statewide elections.
The Illinois Supreme Court has a 4-3 Democratic majority, with two seats up for grabs in November's general election.
Justice Mary Jane Theis will serve as the court's chief justice, effective Oct. 26, after Burke's term expires.
Burke, with help and funding from Eunice Kennedy Shriver and the Kennedy Foundation, founded the Special Olympics in 1968 after working for the Chicago Park District as a physical education teacher.
After completing law school, Burke began her judicial career after former Gov. Jim Thompson appointed her to the Illinois Court of Claims. After being reappointed by former Gov. Jim Edgar, and working as his special counsel on child welfare services, Burke was appointed to the First District Appellate Court and then the Illinois Supreme Court in 2006.
For most of Burke's judicial career, not only was Ald. Burke the chair of the City Council's Finance Committee and one of the most powerful politicians at Chicago City Hall, but he was also in charge of determining which judicial candidates won the backing of the Cook County Democratic Party while running a private law firm focusing on property tax appeals.
That made the Burkes Illinois' top political power couple — and raised serious questions about conflicts of interest. Those questions intensified after federal prosecutors first alleged that Ald. Burke repeatedly — and brazenly — used his elected office to force those doing business with the city to hire his private law firm.
Burke's early retirement means she will not be the state's top judge when her husband faces a jury on those charges in November 2023 — and will likely increase attention on Ald. Burke's decision whether to run for another four-year term on the City Council. In 2020, Ald. Burke lost his bid to be re-elected as the Democratic committeeperson for the 14th Ward to state Rep. Aaron Ortiz.
Ortiz has endorsed Jeylu Gutierrez, the district director for Cook County Commissioner Alma Anaya (7th District), to be the next 14th Ward alderperson, along with U.S. Rep. Jesus "Chuy" Garcia.
Contact Heather Cherone: @HeatherCherone | (773) 569-1863 | [email protected]
---