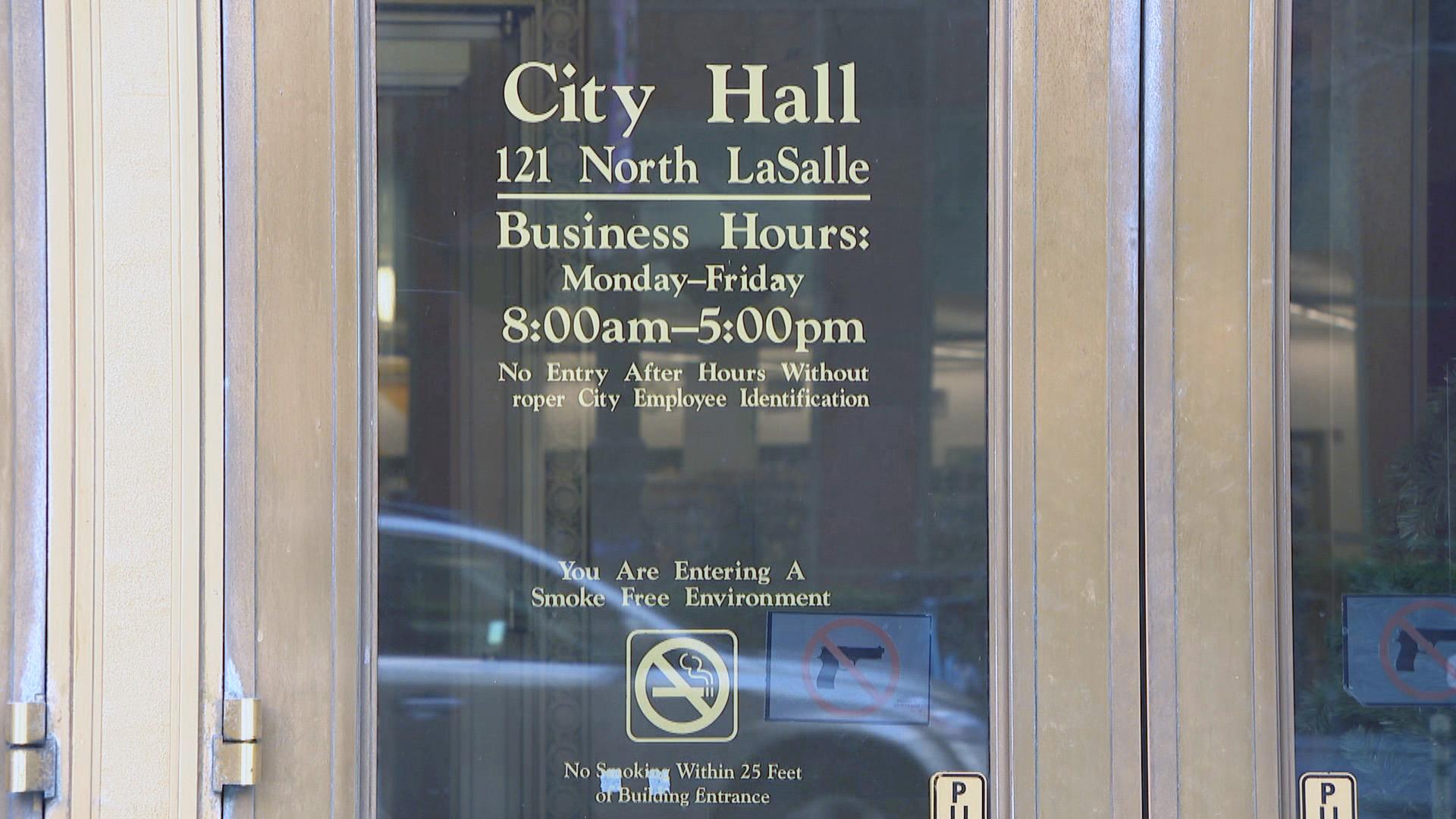 (WTTW News)
Mayor Lori Lightfoot tapped Monique Scott on Monday to fill the 24th Ward seat on the Chicago City Council left vacant by the resignation of her brother, Ald. Michael Scott, Jr.
Lightfoot announced her decision in a statement released late on Monday, the first observance of Juneteenth as a city, state and federal holiday. That statement made no mention of Monique Scott's connection to former Ald. Scott, who was one of Lightfoot's most reliable allies on the City Council.
Lightfoot praised Monique Scott as a "dedicated and active member of the North Lawndale community for her entire life" who would use her "resourcefulness and community connectedness to work across sectors to get things done."
"There is no one better suited to lead the residents of the 24th Ward at this critical time for recovery and development," Lightfoot said.
Lightfoot said Monique Scott was recommended by the committee she created to consider the 19 applications the city recieved to replace former Ald. Scott, who resigned June 3 to take a position with Cinespace, a television and movie studio in the 24th Ward. The members of the committee included Brenda Palms Barber, CEO of the North Lawndale Employment Network; Sheila McNary, CEO Advanced Care Services; and Marcus Betts, assistant vice chancellor for External Engagement at the University of Illinois at Chicago.
Monique Scott said in the statement released by the mayor's office that she was honored by the mayor's trust.
"Building on the work of the previous alderman, I will strive to bring economic development and safety to my residents," Monique Scott. "At this crucial moment, I am excited to serve my community and make North Lawndale a better place for all."
Monique Scott has worked for the Chicago Park District since 2014 as a park supervisor. The resume she submitted as part of the application process says she worked as a volunteer for her brother's campaign. Former Ald. Scott was first elected to the City Council in 2015 and was re-elected in 2019.
Michael Scott, Sr., the siblings' father, served as president of the Chicago Board of Education during the tenure of former Mayor Richard M. Daley.
The City Council's Rules Committee is set to meet at 2 p.m. Tuesday to consider Monique Scott's appointment. A final vote on her nomination is expected at the full City Council meeting set for Wednesday.
Rules Committee Chair Ald. Michelle Harris (8th Ward) called Monique Scott "the obvious choice to lead North Lawndale, a community she's lived in for her entire life."
If Monique Scott is confirmed by the City Council as expected, she will have a leg up if she decides to run for a full term in the next municipal election, set for February 2023.
Creative Scott, who is not related to the former alderperson's family, and finished second in the 2019 election, also applied for the appointment. He won 18.8% of the vote.
Monique Scott is the second woman of color Lightfoot has appointed to the Chicago City Council.
Ald. Nicole Lee (11th Ward) is the first Chinese American, the second Asian American and the first Asian American woman to serve as an alderperson. She replaced former Ald. Patrick Daley Thompson, who is set to be sentenced on July 6 after being convicted on seven charges of filing false tax returns and lying to federal agents.
Like Monique Scott, Lee has deep ties to her ward's political operation. Her father, Gene Lee, served as a deputy chief of staff for Mayor Richard M. Daley. In 2014, Gene Lee was convicted of stealing more than $90,000 from a charity that worked to help children and teens in Chinatown. The charges he faced did not involve his duties as one of Daley's top aides.
Lightfoot's decision to bless the creation of another City Council familial dynasty comes as she is running for re-election. More than a half-dozen candidates have lined up to challenge her bid to become the first woman to be re-elected as Chicago's mayor.
Lightfoot won all 50 wards during the 2019 mayor's race after vowing to root out the corruption that has led to the conviction of 37 members of the Chicago City Council since 1969.
However, the issue of ethics reform has fallen nearly completely off the mayor's agenda amid the continuing COVID-19 pandemic and a public safety crisis that sent violent crime to the highest levels in nearly 25 years.
Contact Heather Cherone: @HeatherCherone | (773) 569-1863 | [email protected]
---