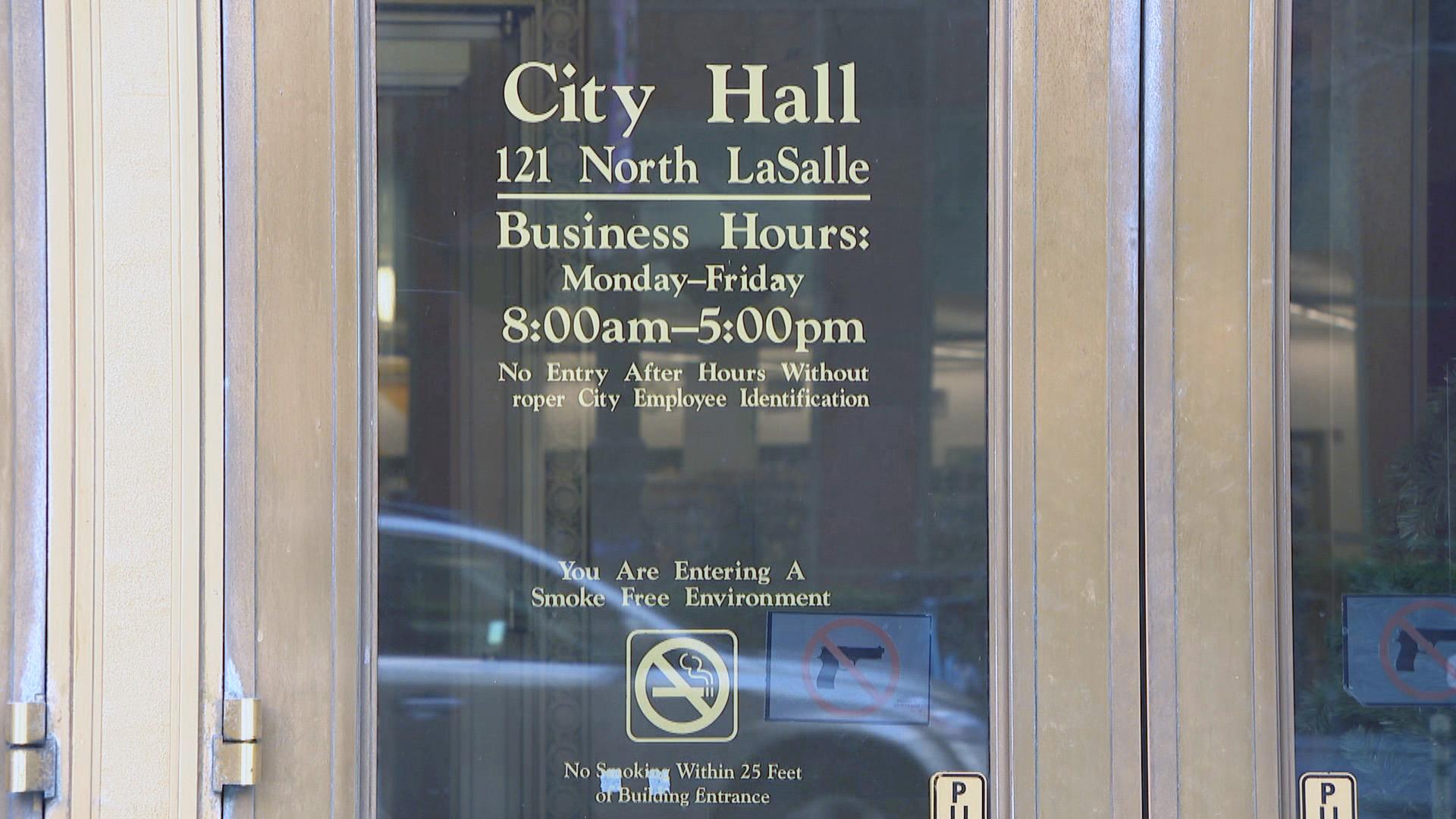 (WTTW News)
An effort by the wife of former Ald. Michael Scott, Jr. to buy the two vacant lots that sit next to their family home cleared a key city panel Monday, after city officials reassured members that the plan did not represent a sweetheart deal that would benefit the family of one of their former colleagues.
Natashee Scott, the former alderperson's wife, is set to pay $8,000 for two city-owned vacant lots adjacent to her family's home along Albany Avenue across the street from Douglass Park in North Lawndale on Chicago's West Side in order to create a side yard that will include a garden and play area.
Natashee Scott, who worked for City Clerk Anna Valencia between January 2017 and June 2019, became deputy chief of staff and general counsel to Lt. Gov. Juliana Stratton in November 2021. She has earned $60,000 so far in 2022, according to the Illinois comptroller's database of officials' salaries.
Natashee Scott would pay $1,000 for the lot immediately adjacent to her family's home as part of the city's Adjacent Neighbors Land Acquisition Program, known as ANLAP, and $7,000 for the lot immediately south of that lot under the proposal that won the unanimous endorsement of the City Council's Housing and Real Estate Committee on Monday. A final vote by the full City Council is set for June 22.
ANLAP allows Chicagoans to buy vacant lots worth less than $10,000 owned by the city for $1,000 in an effort to return property owned by the city to private ownership, which would allow property taxes to be levied. 
That lot is worth $7,000, according to an appraisal. That program is open to all Chicago property owners, including those who are employed by the city.
The second lot Natashee Scott wants to purchase is worth $7,000, according to an appraisal, and that is the amount she will pay, said Nelson Chueng, who is overseeing the sales for the city's Housing Department. The lot at 13th Street and Albany Avenue was advertised for sale in the Chicago Tribune, but no one else expressed interest in purchasing it, Chueng said.
Ald. Daniel La Spata (1st Ward) said that while he supported efforts by the city to sell the lots, which it has owned since 1992, he wanted to be sure the deal was not designed to benefit the politically powerful Scott family.
"We need to be above reproach here," La Spata said.
Chueng said a similar, nearby piece of property appraised for $5,000, giving him confidence that the appraisal of the property near the Scott home was accurate.
Natashee Scott's proposal to buy the two lots near her home had been "treated exactly the same" as a similar proposal from anyone else, Chueng said.
Michael Scott resigned from his alderperson position June 3 to take a position with Cinespace, a television and movie studio in the 24th Ward.
Mayor Lori Lightfoot has until Aug. 6 to fill the 24th Ward seat on the Chicago City Council. Nineteen people have applied to replace Scott, including his sister Monique Scott.
Contact Heather Cherone: @HeatherCherone | (773) 569-1863 | [email protected]
---