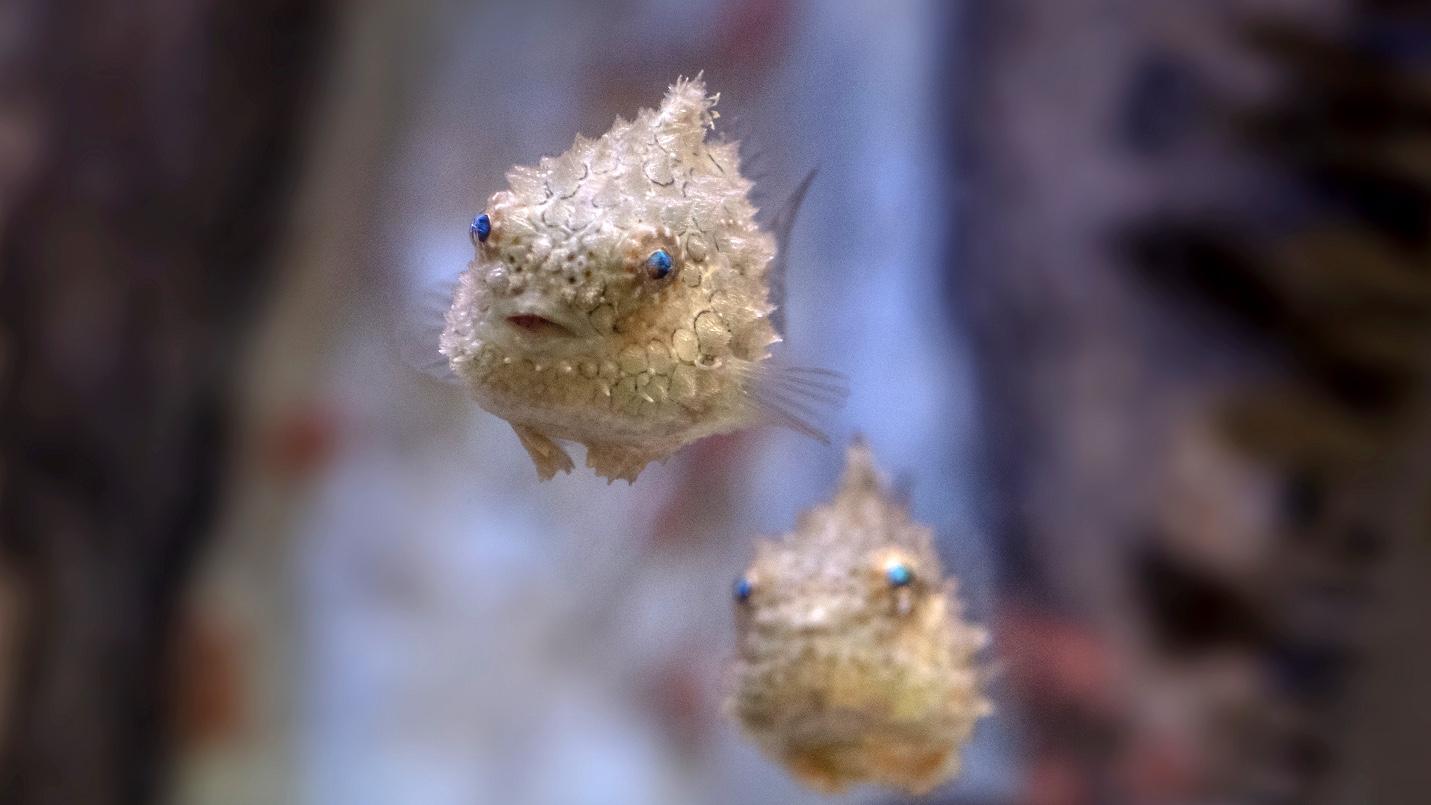 Lumpsuckers at the Shedd Aquarium. (Shedd Aquarium)
The Shedd Aquarium recently welcomed a group of Pacific spiny lumpsuckers, a fish so odd, the fact that it's bad at swimming is only maybe the third-weirdest thing about it.
The first-weirdest would be that it's covered in teeth instead of scales — hence the "lump" in lumpsucker.
Second-weirdest: Its pelvic fins have evolved into a suction cup — hence the "sucker" in lumpsucker.
This so-ugly-its-adorable species has been placed in the Shedd's Polar Play Zone where, even with competition from perennial attention hogging penguins, the lumpsuckers are bound to turn heads.
Let's meet the newcomers.
Armed to the teeth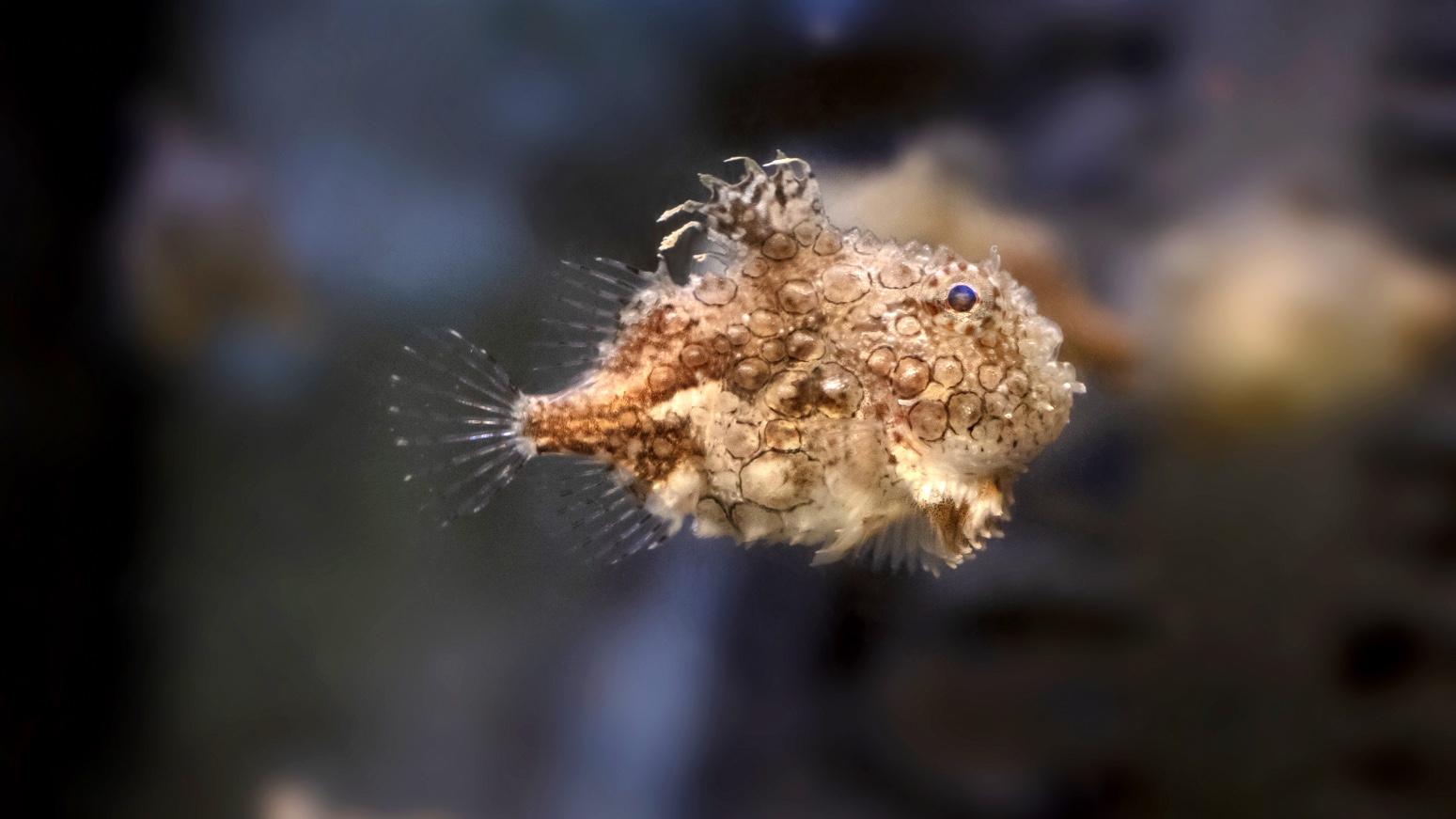 Lumpsuckers covered in tooth-like protrusions made of enamel. (Shedd Aquarium)
Scales serve as a sort of armor for fish. Lumpsuckers (Eumicrotremus orbis) take that concept a step further, sporting spiny protrusions that were once thought to be made of keratin — the same substance found in human hair and nails — but recent research has revealed to be enamel. "Lumpsuckers are covered in teeth!" University of Washington scientist Karly Cohen, who co-authored the study, told WTTW News.
In that way, lumpsuckers resemble sharks, whose skin is blanketed with flat V-shaped dermal denticles (aka, "tiny skin teeth"). That's where the similarity between the two fish ends, though. Denticles decrease drag so sharks can swim faster. Whereas lumpsuckers, well ...
About those swimming skills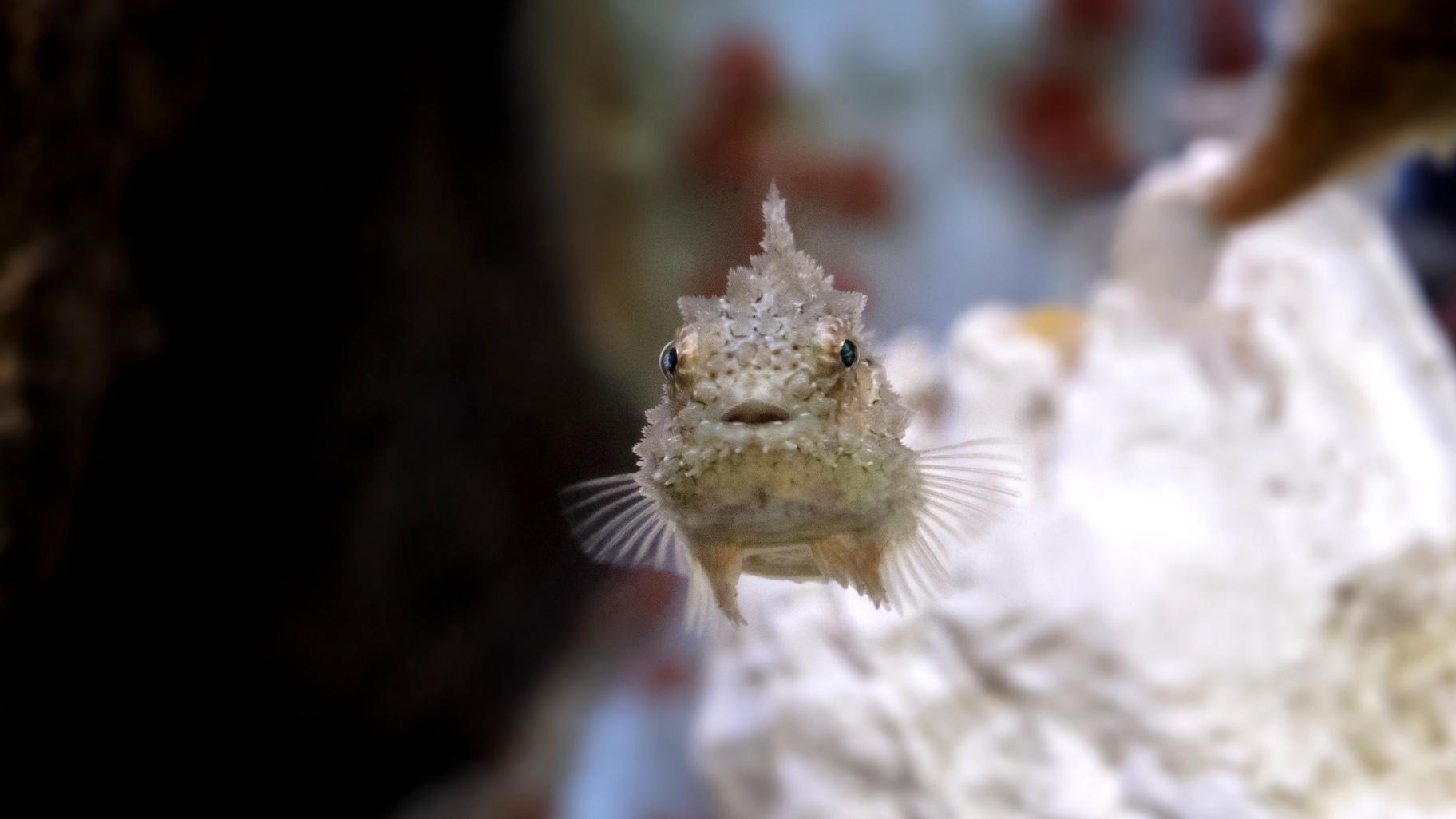 Lumpsuckers live on the bottom of the sea floor. They can be found in cold northern waters. (Shedd Aquarium)
Occasionally compared to golf or ping-pong balls, lumpsuckers have a rotund shape that's the antithesis of the hydrodynamic sleekness typically associated with fish. They're slow and not particularly adept swimmers, and it's thought that their armored rows of toothy spikes provide a buffer during collisions. Sometimes, lumpsuckers are better off staying still, which brings us to ...
Sticking the landing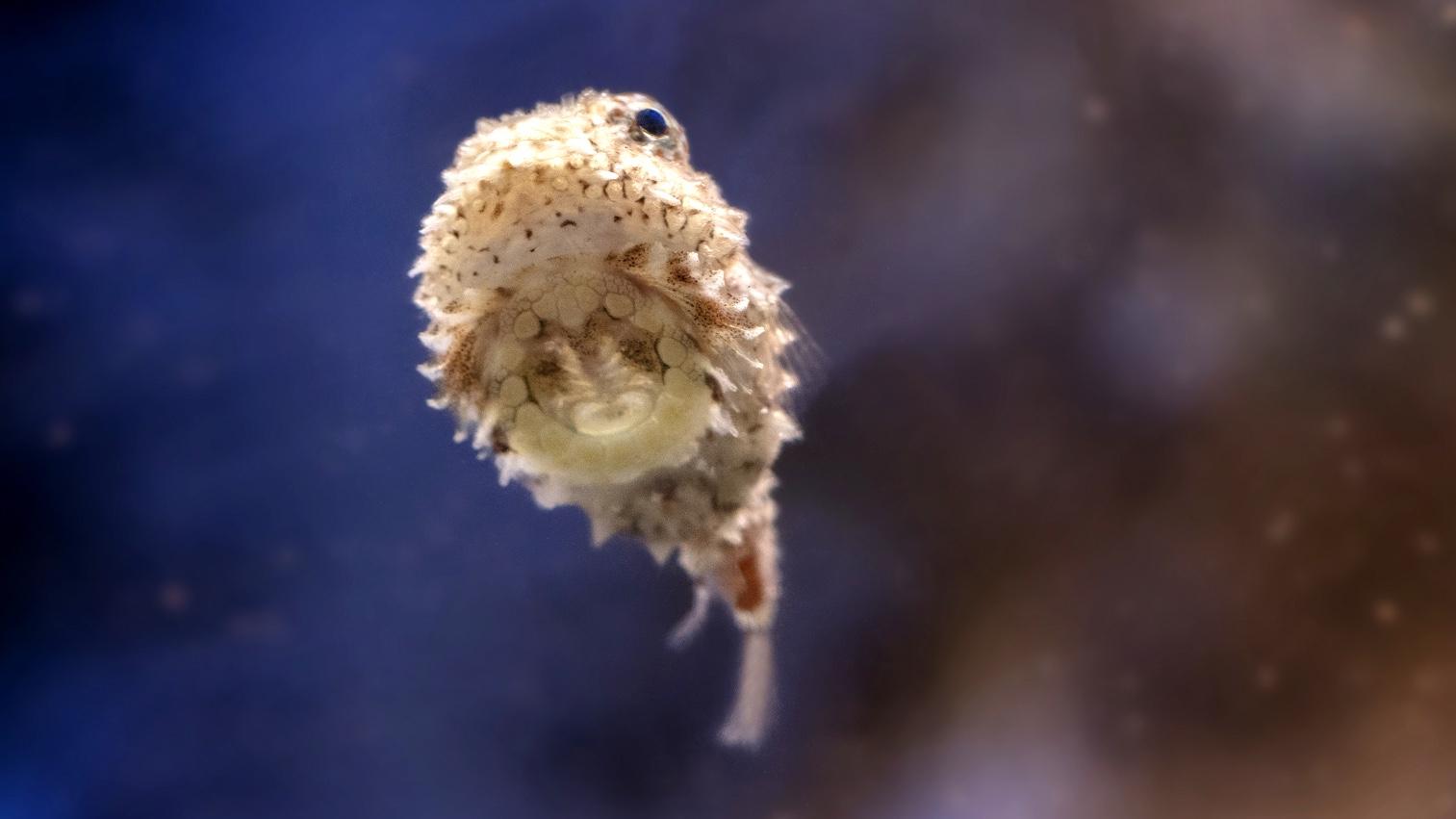 The lumpsucker's namesake suction cup on its underside helps this poor swimmer anchor itself in place. (Shedd Aquarium)
That suction cup on their undersides is an evolutionary adaptation that allows lumpsuckers to cling to rocks, kelp or any other handy surface in order to keep from being swept away by ocean currents. This is also how males of the species anchor themselves in place for as many as eight weeks as they guard a nest of lumpsucker eggs. (Female lumpsuckers lay the eggs and then skedaddle back to the open ocean.)
Rainbow trout or spiny lumpsucker? Segmented armored rows of Eumicrotremus orbis @MarineBiol_FHL @Fishguy_FHL @Karly_Cohen @jmhuiee pic.twitter.com/3PfFLZoVuT

— Ella Woodruff (@woodruffella) July 8, 2021
---
Closer look at lumpsucker scales with SEM pic.twitter.com/Z2N0QnVsBR

— Ella Woodruff (@woodruffella) July 30, 2021
---
Contact Patty Wetli: @pattywetli | (773) 509-5623 |  [email protected]