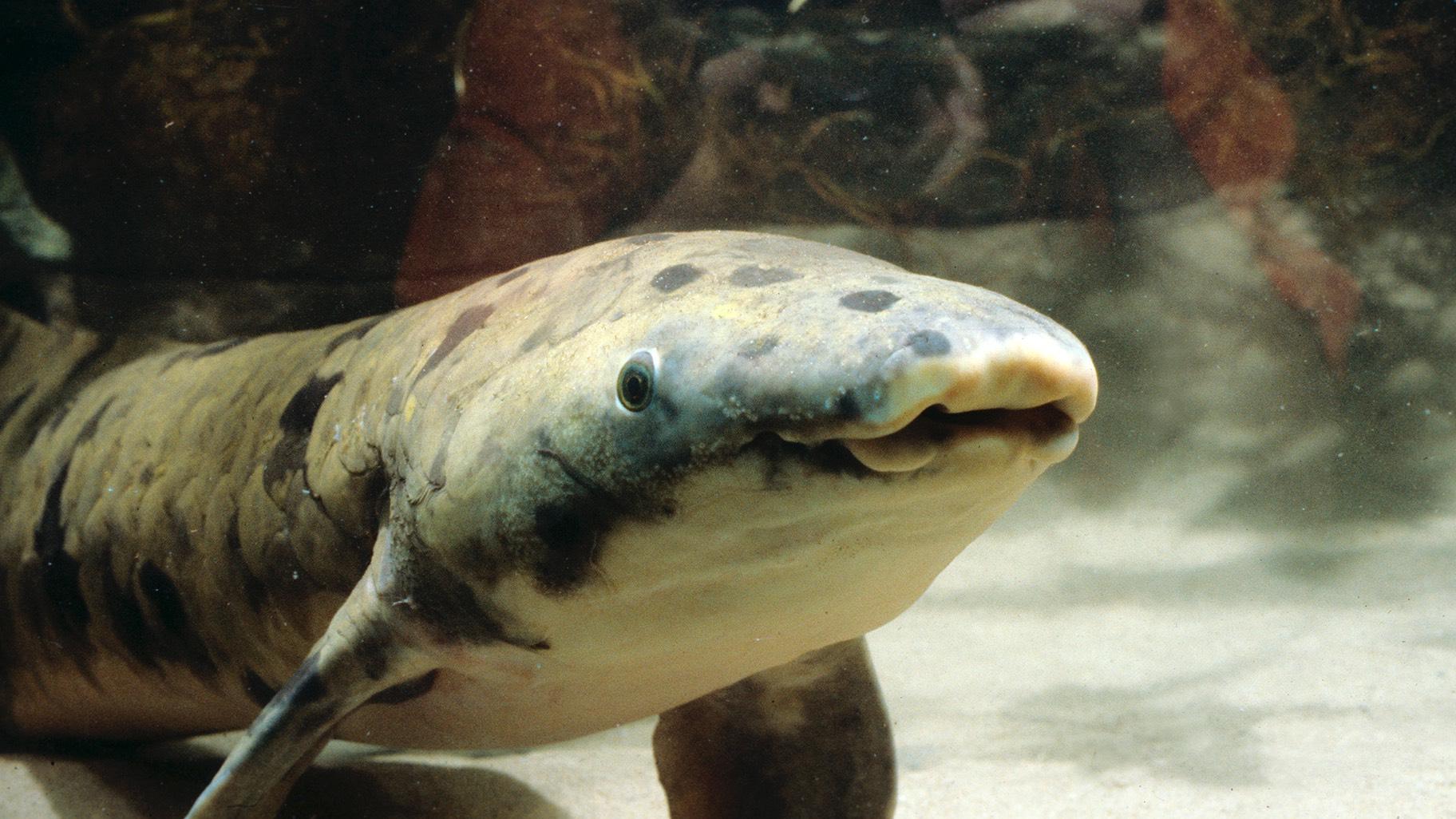 Granddad, in livelier days at the Shedd Aquarium. (Shedd Aquarium)
We all knew that Granddad, the Shedd Aquarium's long-lived Australian lungfish, was an old-timer. Now, five years after he shuffled off to the big fish tank in the sky, Granddad's true age has been revealed: He was 109, nearly a decade older than many believed.
Granddad, indeed. More like great-granddad.
Confirmation of Granddad's age was revealed in the study "Tell us a story Granddad: Age and origin of an iconic Australian lungfish," just published in the journal Frontiers in Environmental Science: Freshwater Science. 
Working with DNA samples from preserved fin tissue provided by the Shedd, Australian scientists used an ageing clock developed for lungfish to determine Granddad's actual lifespan, which had been guesstimated at 100. The scientists also pinpointed the river where Granddad was born.
Both pieces of information will be vital to the conservation management of the species, which is classified as endangered and is at increased risk of extinction.
With verification of Granddad's age, the Australian lungfish now joins just a handful of other centenarian fish species known to reach 100 years or older. Proof of that status could be one of the lungfish's saving graces.
Often described as looking like a log, lungfish lack many of the qualities associated with more charismatic wildlife (typically mammals, but the monarch butterfly would be another example). And it's that charisma which often spurs people to take action to save a species. 
But, according to the study's authors, a charisma deficit can be overcome by specific information about an animal that appeals to people — such as age or longevity. "Flagship species" like the Australian lungfish "are also powerful attractions for capturing the public interest," the authors said. That interest, they continued, is sorely needed for freshwater species, which don't have nearly as many champions as their marine counterparts.
Though Granddad, who came to the Shedd in 1933, is gone, the aquarium has a group of younger Australian lungfish on display in the Rivers gallery. The Shedd has sent samples from these fish to researchers to apply the same ageing clock method. Who knows, maybe there's a new Granddad in the bunch.
Contact Patty Wetli: @pattywetli | (773) 509-5623 |  [email protected]
---