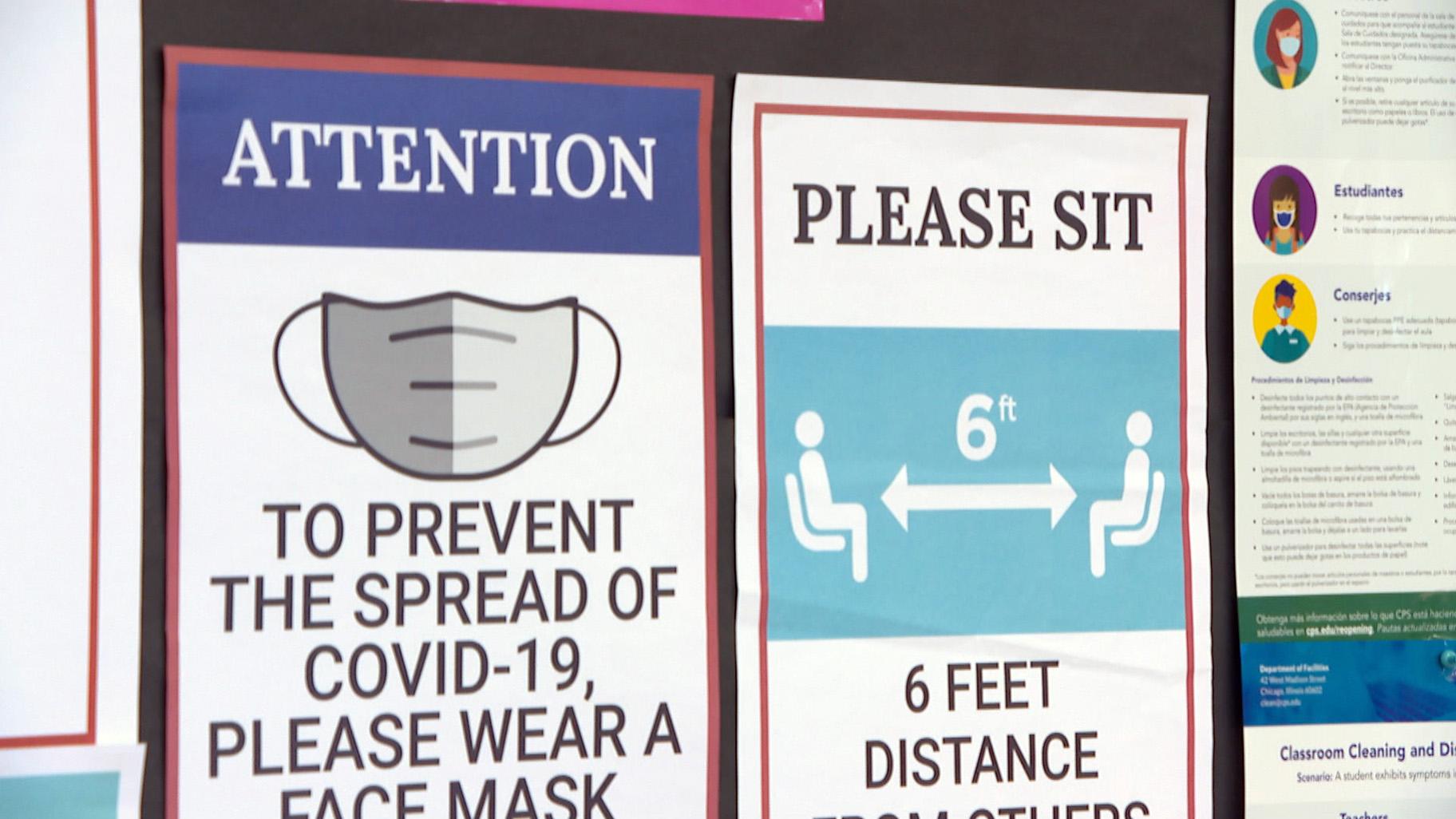 (WTTW News)
More than 14,000 students and staff within Chicago Public Schools are currently either quarantining or in isolation due to COVID-19, but the district will soon be shortening the amount of time those people need to stay home from school.
CPS CEO Pedro Martinez on Wednesday said his district will be cutting the quarantine time in half, from 10 days to five days, following guidance enacted earlier this month statewide.
"Absolutely that is going to be our plan," Martinez said during a news conference. "By next week, I'll be able to give you a very clear timeline, but the short answer is absolutely we are going to be adopting that. I want to make sure we do it right."
Martinez said the change cannot be implemented immediately and CPS is currently in the process of identifying other logistical steps it needs to take before it can make the shift.
The Illinois State Board of Education announced it was shortening the mandated quarantine time last week to align with the Centers for Disease Control and Prevention, which in December updated its guidelines to state that "people with COVID-19 should isolate for 5 days and if they are asymptomatic or their symptoms are resolving."
As of Tuesday evening, 13,236 students and 1,117 adults were either in quarantine or isolation, according to CPS data. That's the second-highest single day mark, following only the nearly 16,000 kids and adults who were held out of schools last Friday.
The district has also reported 12,381 total COVID-19 cases in its schools this academic year.
Wednesday also marked one week since CPS students returned to their classrooms following a five-day pause during a dispute between the city and Chicago Teachers Union over COVID-19 safety protocols. Those sides eventually agreed on a deal that will expand contact tracing and COVID-19 testing and provide additional K-N95 masks for students and staff.
CPS has doubled the number of students who have consented to COVID-19 testing since last month, Martinez said, jumping from 40,000 in December to more than 80,000 currently. And the district administered some 36,000 tests during the three days of classes last week.
Currently, more than 90% of CPS staff are fully vaccinated, according to Martinez. More than 53% of students aged 12 and up are also fully vaccinated, while nearly 33% of students aged 5 to 11 have gotten at least one vaccine dose.
Martinez's comments came the same day Chicago Department of Public Health Commissioner Dr. Allison Arwady announced that the city has passed the peak of the omicron variant surge. Chicago's COVID-19 test positivity peaked at 19.6% on Jan. 1, according to Arwady, but it has since dropped to 12.6% as of Tuesday, the lowest rate since Dec. 28, according to city data.
Even during that peak, the positivity rate with CPS schools was just over 5%, Martinez said, a pattern he said the district has seen "consistently."
"Whenever you look at our cases, as high as they are, we're a fraction of the city," he said.
During the district's standoff with the CTU, city officials like Martinez and Arwady repeatedly said it was safer for students to be in schools than at home. Martinez was also not surprised CPS has seen a recent uptick in COVID-19 cases, not only because of the omicron variant, but because students have spent much more time outside of schools due to winter break and canceled classes.
"I think this week will be interesting," he said, "because, remember, the city peaked last week, I think as we look at cases this week I wouldn't be surprised if you are seeing a downward spiral of cases because schools are actually open."
Contact Matt Masterson: @ByMattMasterson | [email protected] | (773) 509-5431
---